Hello, ISN family! It's been a long while since we posted our blog for Grade 1.
Hope everyone is well and enjoyin,g the reamining days of the summer season.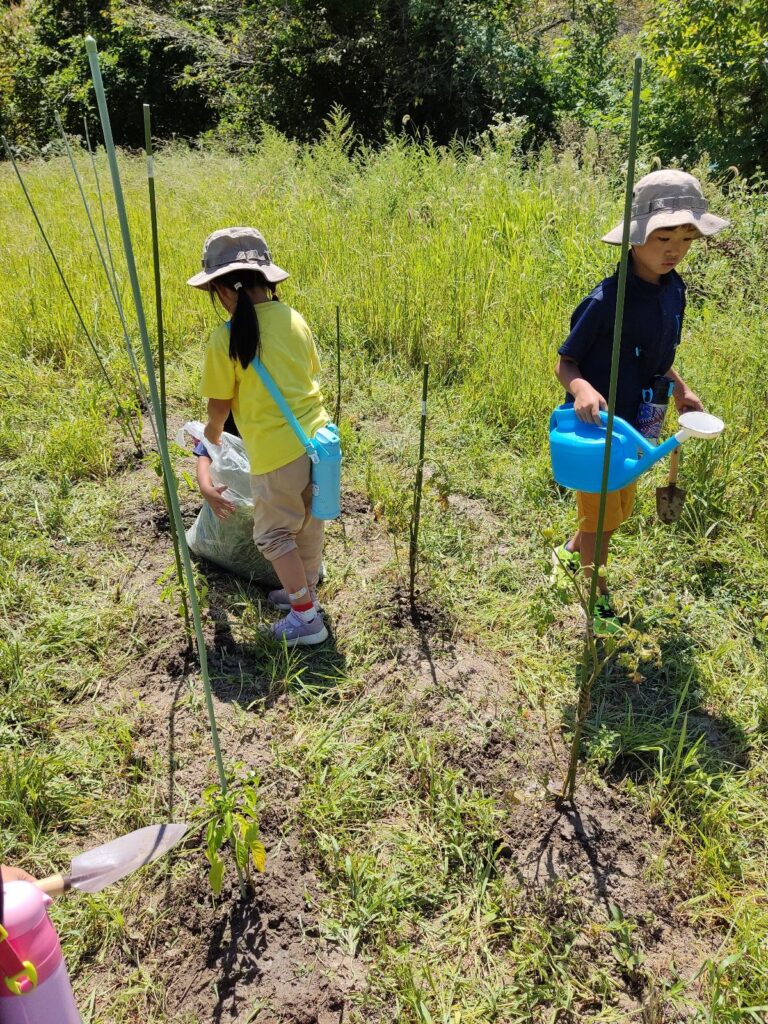 After the long summer vacation and the summer program, we were able to visit our garden again. At first we couldn't see where our tomatoes and bell pepper were planted because the weeds were taller than our plants already! Also, the plants were no longer growing as well as the fruits. Good thing we saw some fruits but they were so small. Everyone helped in pulling the weeds and made sure that we could see the plants. We also watered our tomatoes and bell pepper after clearing the weeds.
Look at that bag we are holding. It was super heavy. We couldn't even carry it anymore!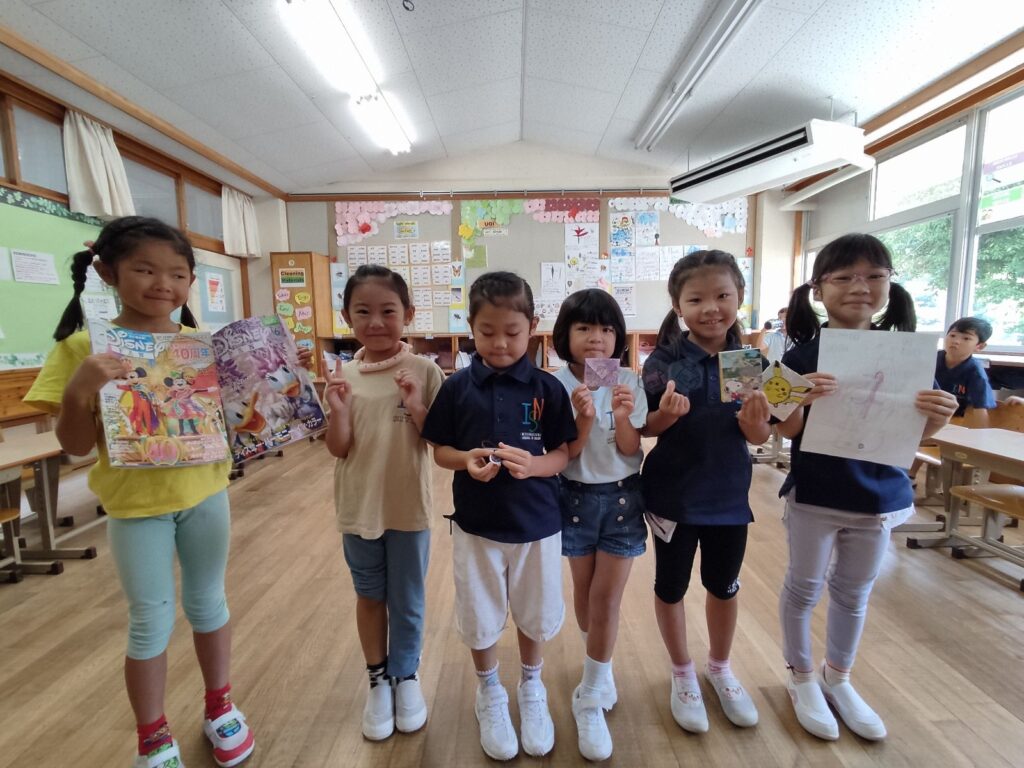 New set of students shared for our morning meeting's show and tell. Some brought books, stickers, stones, stationery, cute erasers, and a drawing of person's internal organs with labels on it. My classmates would always bring cute and cool stuff to share with everyone.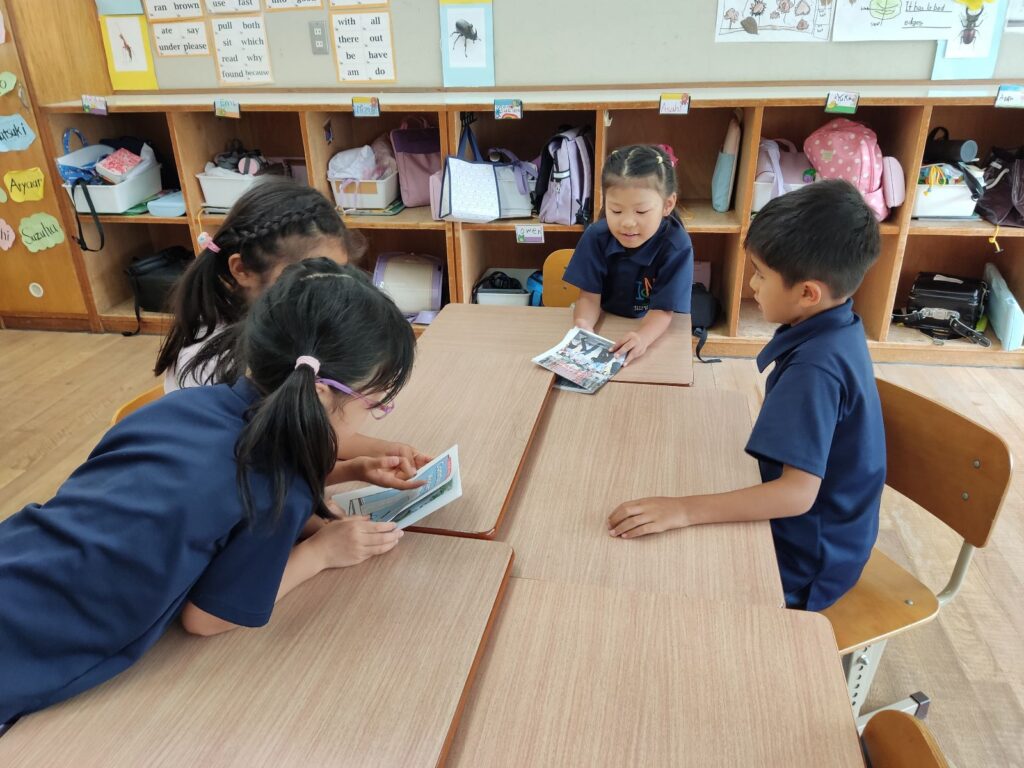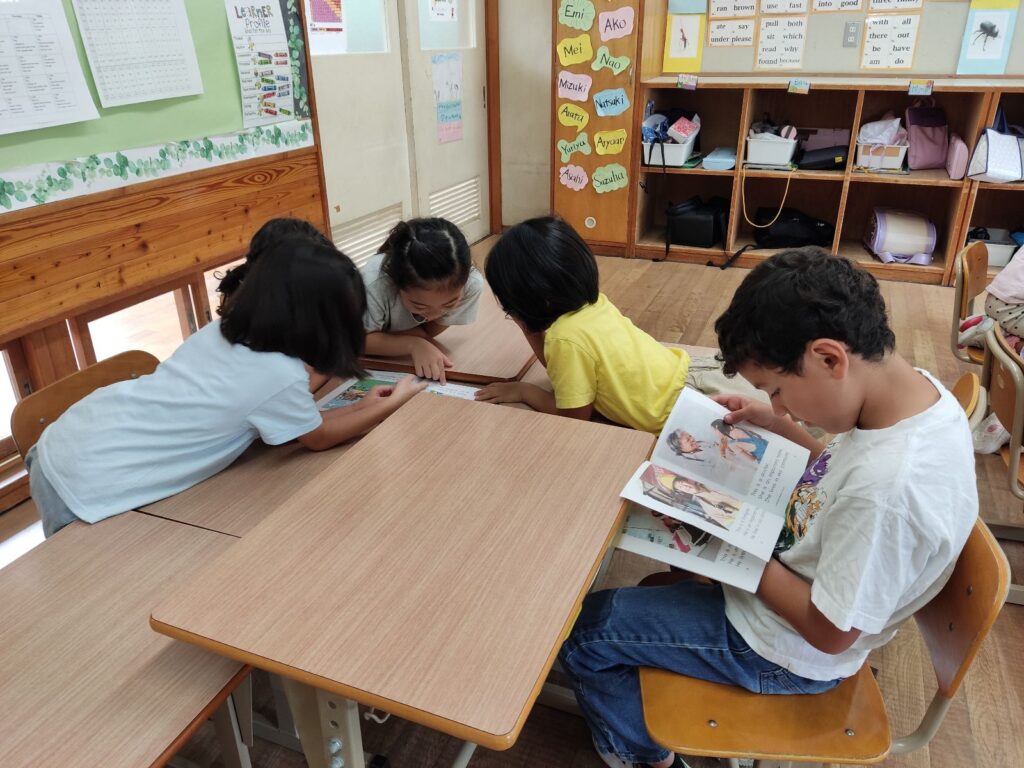 For our U.O.I., we started scanning books and tried to find out what our unit 3 would be about. Each group received two (2) books and exchanged with other groups after they scan for five (5) minutes.
All the groups were able to guess the word 'Community'. After that, we brainstormed on what a cummunity is and what we can find in the community.
Our definition of the word community is a place where people live, work, play, learn, and help each other. We can find houses, shops, services, parks, and a city hall. We can also find different helpers who helps in taking care of the people in the community.
Thank you for reading our blog. Until next time ISN fam!