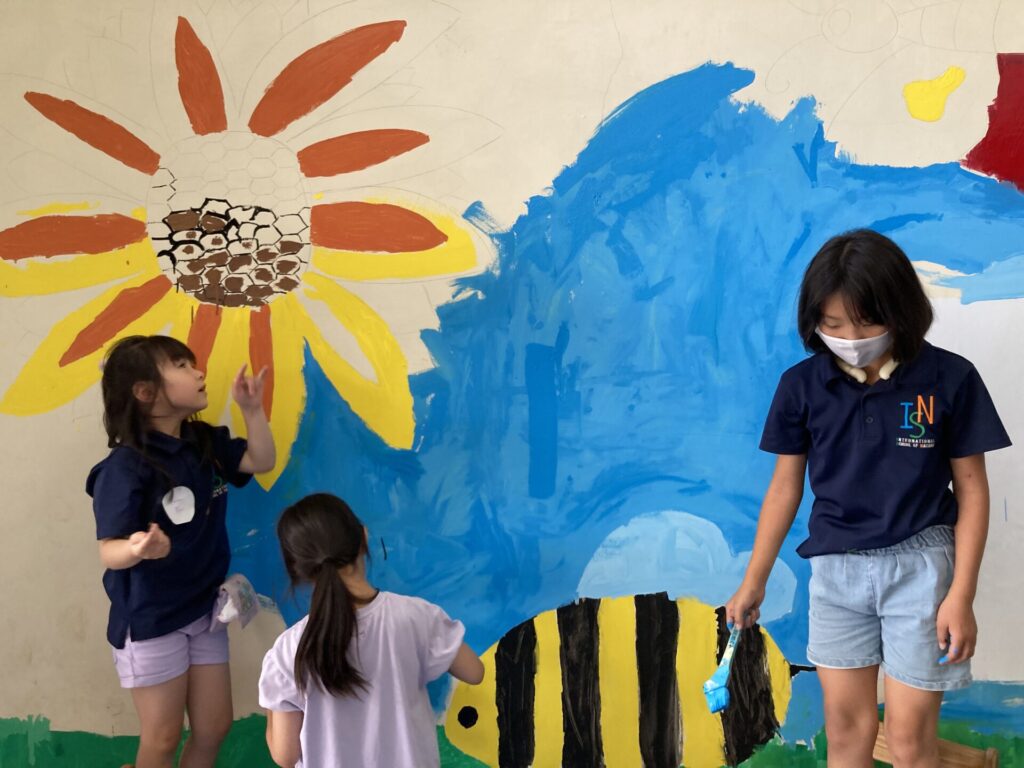 Summer Program is a go!
This year's theme is "Bonding!"✨
In the past few years we had a reduced Summer Program due to Corona virus controls but now we are up and going again and fully enhanced this year!
Below is an example day 🌼✨.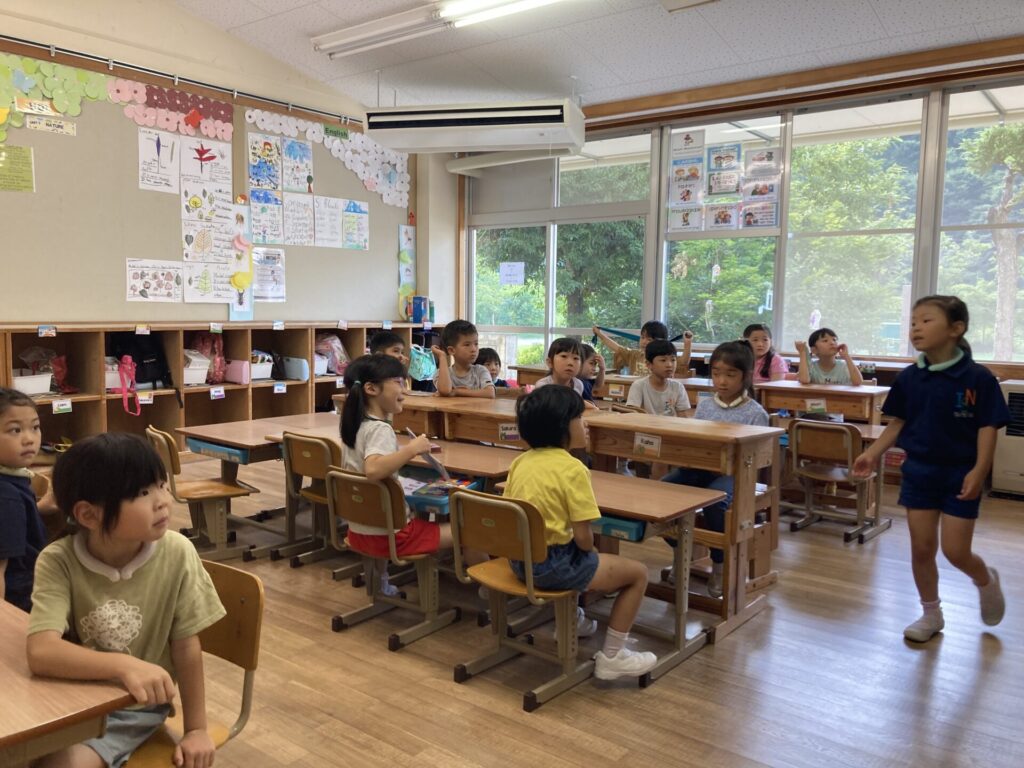 Summer Program Schedule – Daily Flow
9:00 arrival at school
After arriving at school, students go to their grade level class, put their belongings in their lockers, and take attendance.
Here, students talk about their physical condition and feelings for the day.
9:00-12:00
Time for special Summer Program activities 🤝.
In 2023…
Example sessions: D.I.Y. workshop. We made a Somen slider from bamboo🍴🌿.
Even after having eaten lunch, we were still fighting over somen noodles and summer vegetables🤭🤝.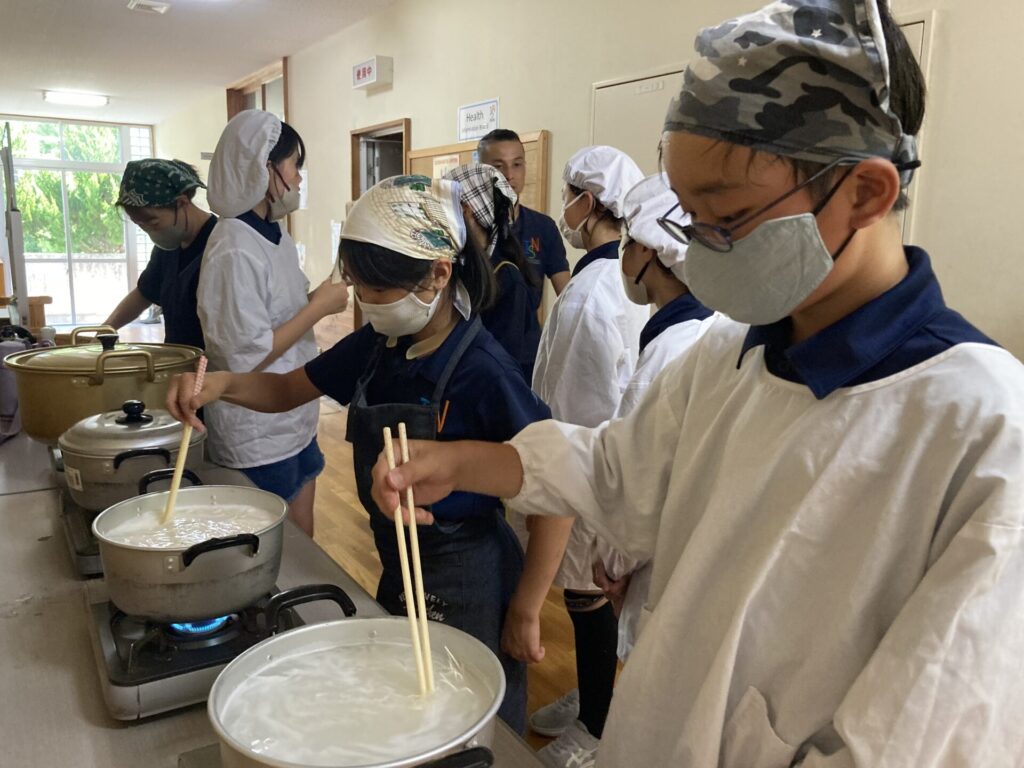 It tastes better when everyone eats together and it's fun to eat outside 🌈
Now something else:
Watch out for heat stroke! We will go hiking or go to a nearby park in the morning and have fun.
Some parks are only 30 minutes away by bus, and some days we go out all day and ask parents to make a bento box for lunch 🍱🍙.
From 12:00-13:30, we eat school lunch and have recess 🍱🍙.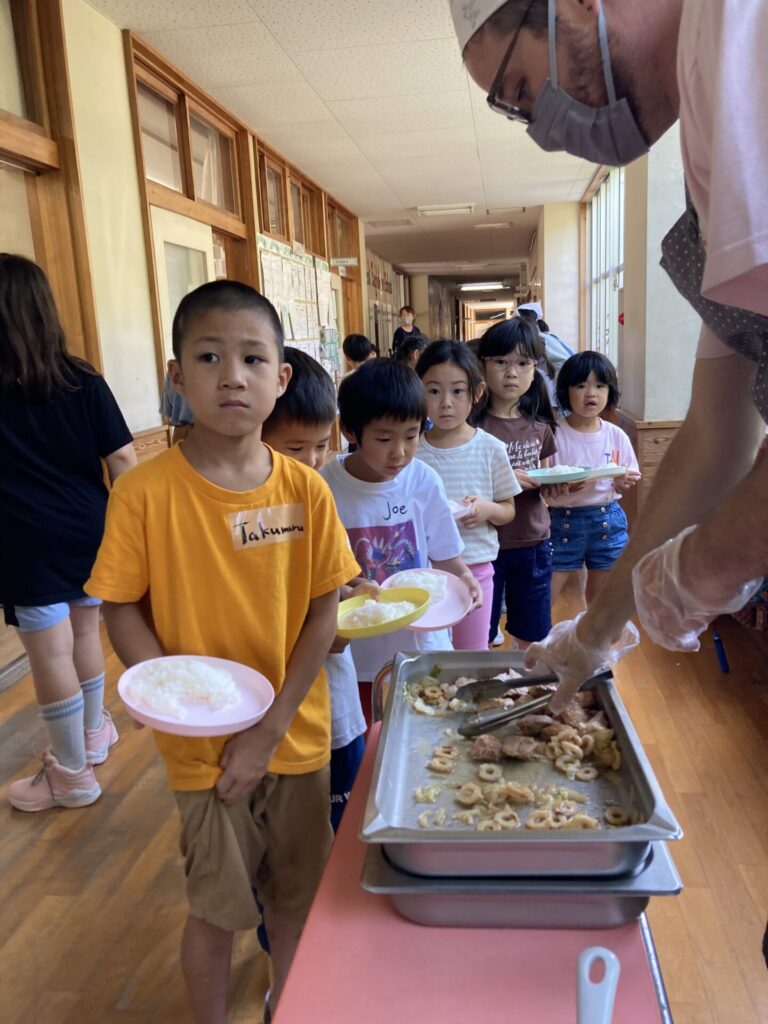 Those participating in the summer program are asked to bring their own lunch or order school lunch🍴
School lunch, which is mainly Japanese food, is very popular with students from overseas 🥰.
13:45
Now, after a refreshing lunch break , it's time for afternoon activities.
In the afternoon, temperatures and sunlight are often even hotter, so we generally do more indoor based activities.
For example, we do programming, STEAM workshops, or visit local museums 🚌.
Sometimes we go swimming or watch a movie.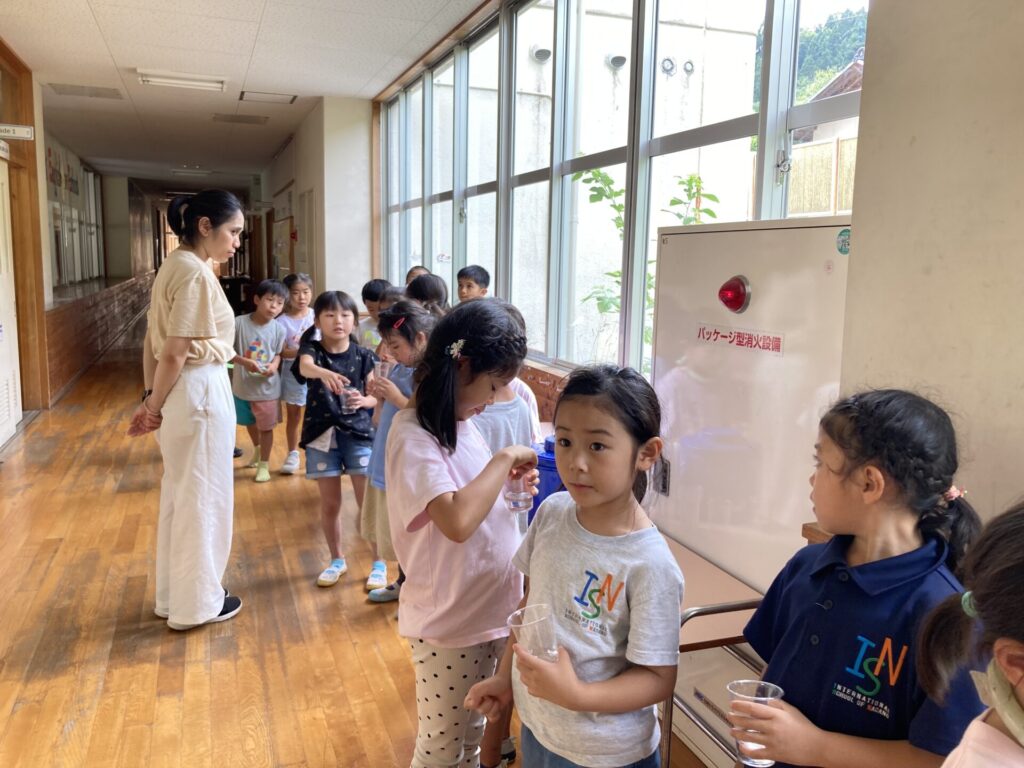 15:00
In the afternoon meeting, students talk with classmates and teachers about what they did that day, what they enjoyed and how they felt.
15:30
The daily program finishes and students can be either directly picked up from the campus or take the ISN school bus into Matsumoto.
After a full day of fun and learning, students return home exhausted.
Please talk with your child about the day's events🌼
It's always fun to hear about their adventures!
🦋🦀🍀