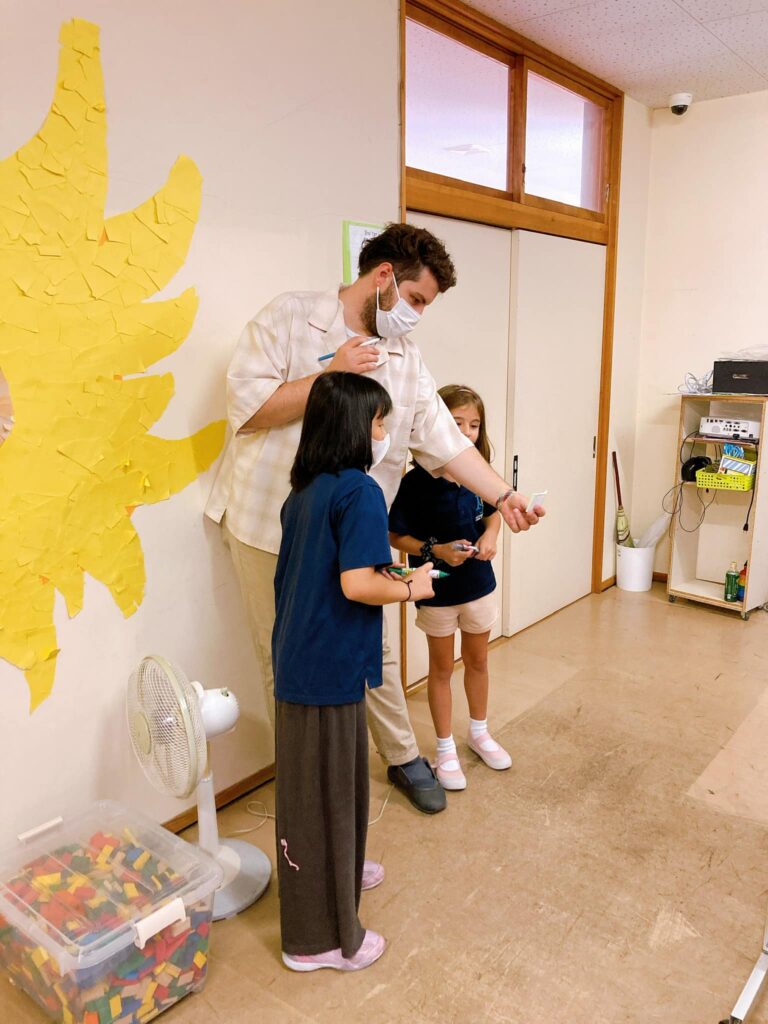 During the summer program, usually have a morning "team building time" in each group
Let's see what they are doing in team building in Mr. Igor's group!!!
Mmmm
They are focusing on a piece of paper that Mr. Igor is holding
It looks like they have 2teams.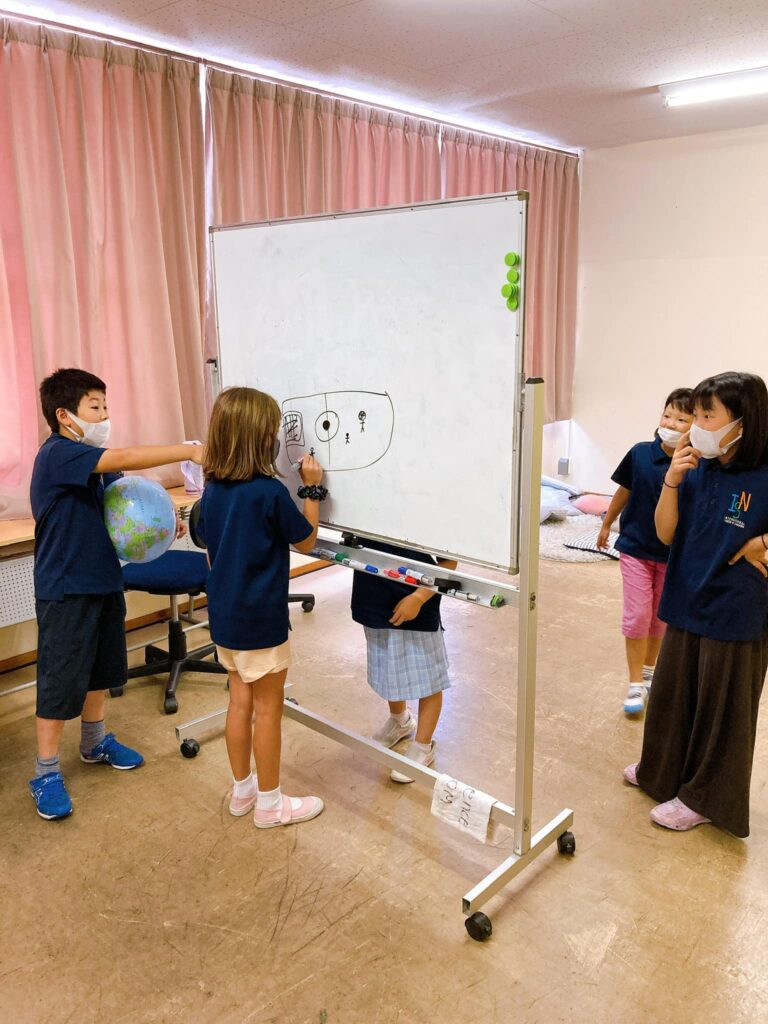 Place a whiteboard in the middle of the room and wait for each team.
The person who draws the picture is the only one who can see the theme given by Mr. Igor.
The participants draw a picture on the whiteboard so that the other team members can see the theme.
The game looks easy, but it is very difficult!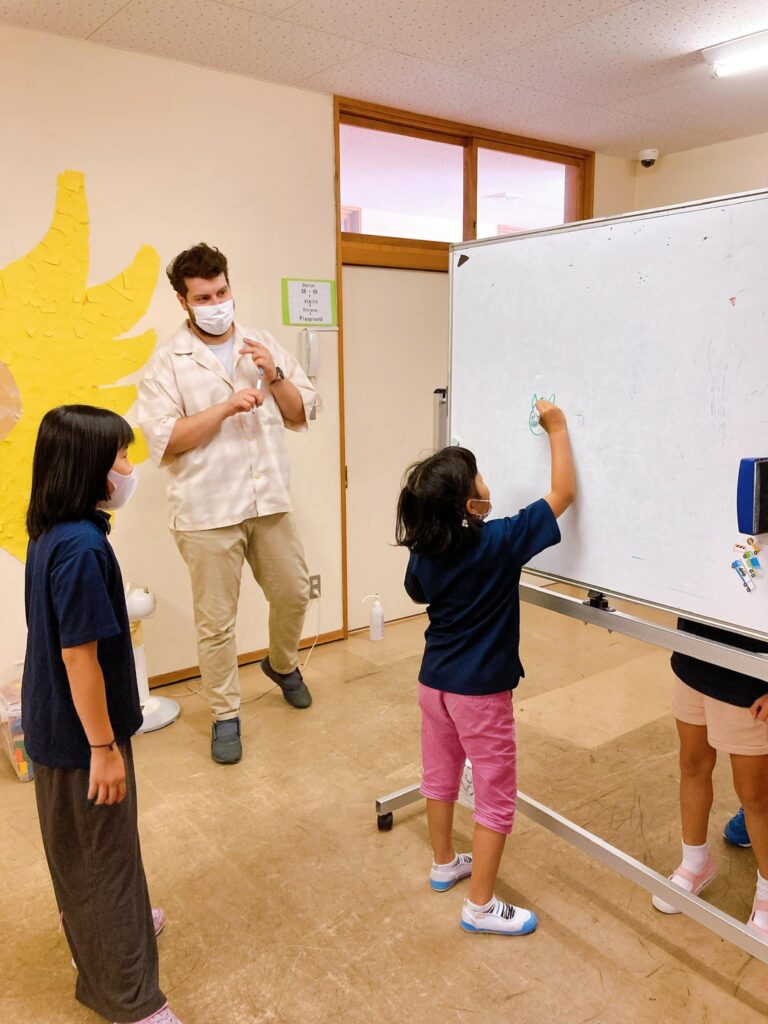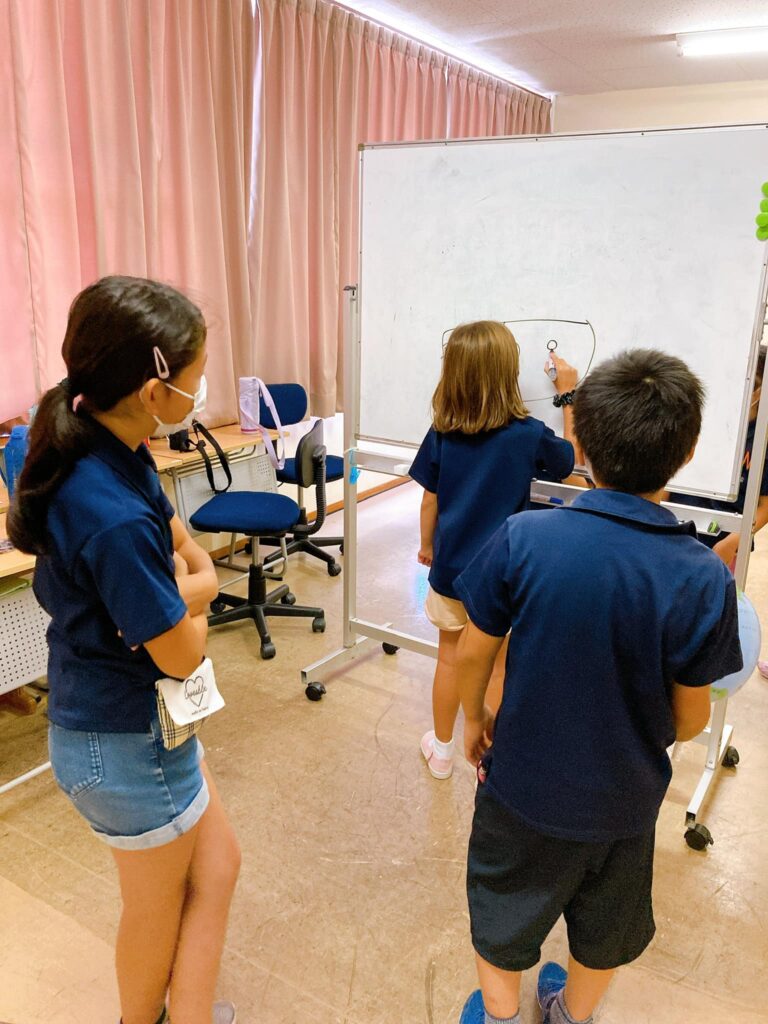 The students who know the answer feel frustrated, wondering why the other students don't get the correct answer!
When the subject is "soccer," the student on the guessing end says, "a rice ball? " and many other answers came out
.
———————
サマープログラム中は、色んな学年がバランス良く4つのグループに分けられて活動をしています
この日は、Mr. Igorのグループの「チームビルディング」の時間にお邪魔しました!
部屋の真ん中にホワイトボードを置き、チームごとに待機します。
そして、Igor先生の出すお題を、絵を描く人だけが確認します。
ホワイトボードへお題が他のチームメンバーに分かるように絵を描きます。
簡単そうに見えて、すごく難しいゲームなんです!!
答えがわかっている生徒は、何故他の生徒が答えを言ってくれないのか、もどかしい気持ち!!
お題が「サッカー」の時には、当てる側の生徒から、「おにぎり?!」など色んな答えが出てきてとても楽しそうでした