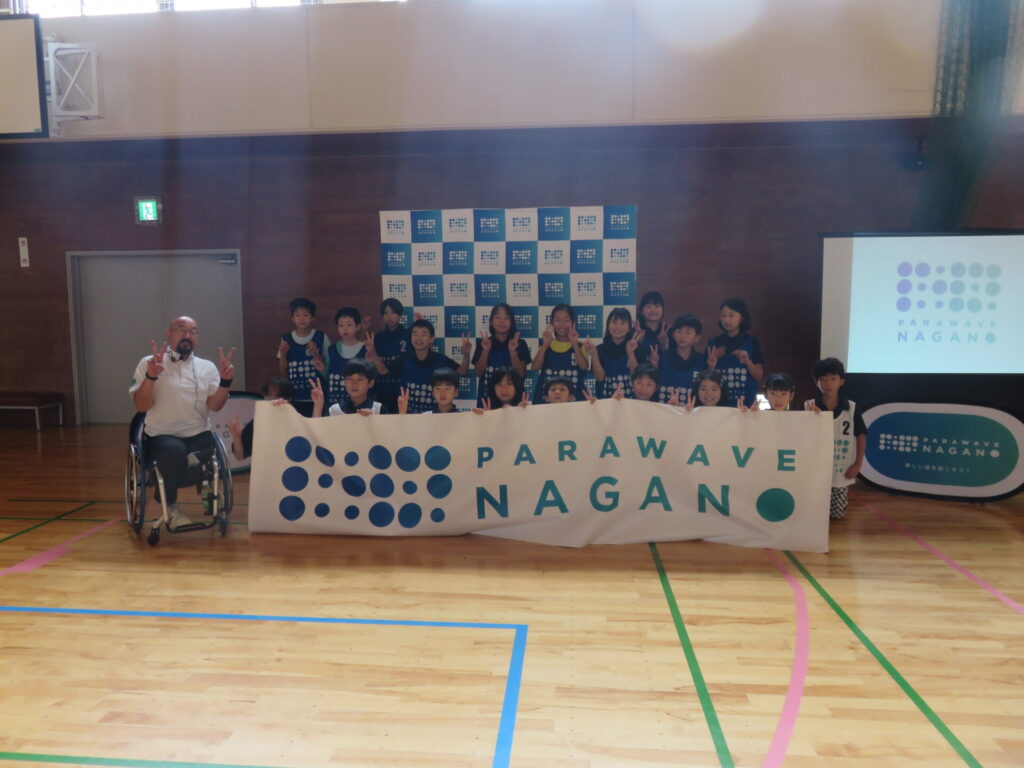 \\✨Wheelchair Ball Challenge! Grade 4~Grade 6🏀//
「パラ学 車いすボールチャレンジ」という出前授業がありました。
これまで5回もパラリンピックに出場し、メダリストでもある長野県出身のパラリンピアン、加藤正さんに指導、講演をしていただきました。加藤さんは、これまで5回もパラリンピックに出場し、メダリストでもあるながら車いすでポートボールをする方です!
加藤さんは、これまで5回もパラリンピックに出場し、メダリストでもあります。今回は、車いすボールという車いすでポートボールをする競技を体験しまっした。普通の車いすではなく、いろいろな工夫がされていて、とてもスムーズに動くことができます。みんな楽しそうに車いすでの競技にトライしていました。この体験では、「相手の立場になって考える大切さ」と「みんなで工夫すれば、『できない』が『できる』にかわるということ」の二つを感じることがねらいです。
そして、他のチームとの競争ではなく、自分のチームが1回目より2回目の方がたくさん得点できることを目標に工夫したり、協力して取り組みました。
体験のあとは、加藤さんにパラリンピックでの経験のお話やこれまで障がいをのりこえてきたお話を聞くことができました。とても良い学習になったと思います。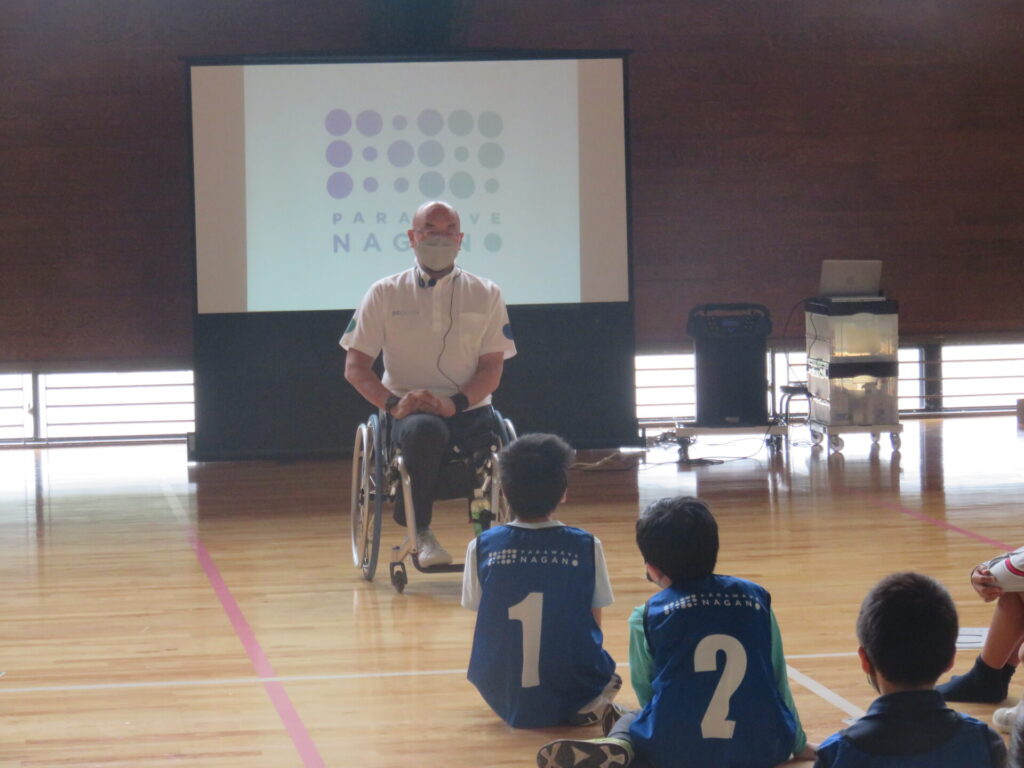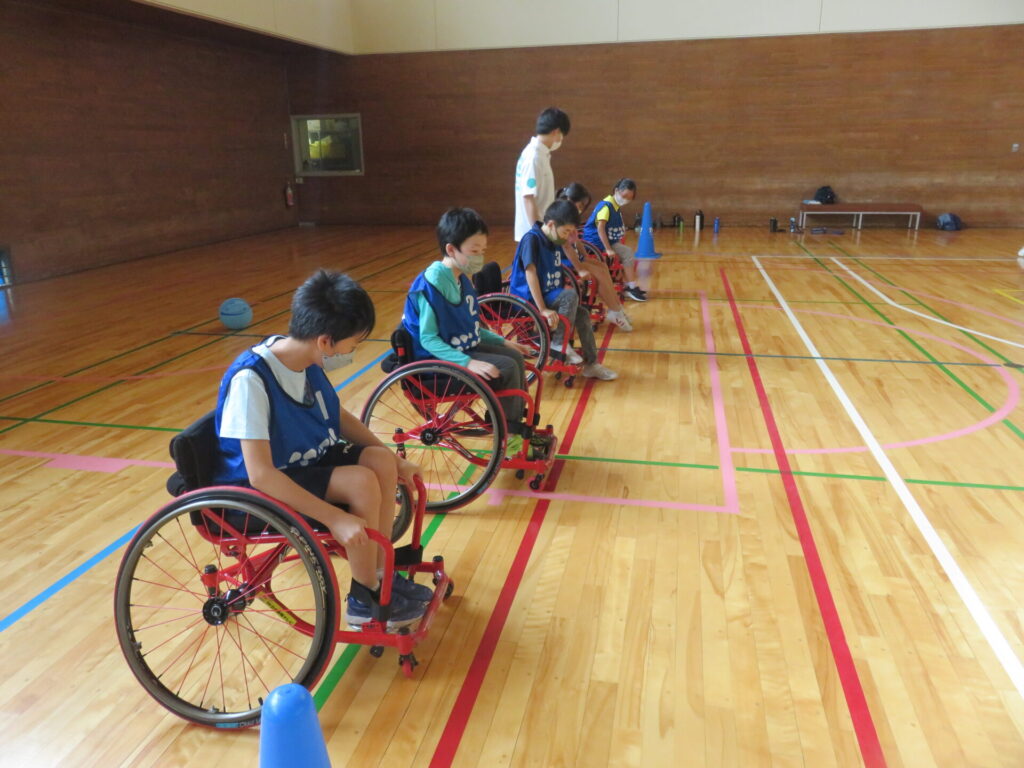 We had a delivery class called "Para-Gaku Wheelchair Ball Challenge. Mr. Tadashi Kato, a five-time Paralympian and medalist from Nagano Prefecture, gave a lecture and instruction. Mr. Kato, a five-time Paralympian and medalist, plays portball in a wheelchair.
Mr. Kato has competed in the Paralympics five times and is also a medalist. This time, he experienced wheelchair portball, a sport in which the athlete plays portball in a wheelchair. It is not an ordinary wheelchair, but a wheelchair with a variety of features that allow it to move very smoothly. Everyone seemed to enjoy trying out the wheelchair game. The goal of this experience was to experience two things: the importance of putting yourself in the other person's shoes, and the fact that "I can't do it" can be replaced by "I can do it" if we all work together to devise ways.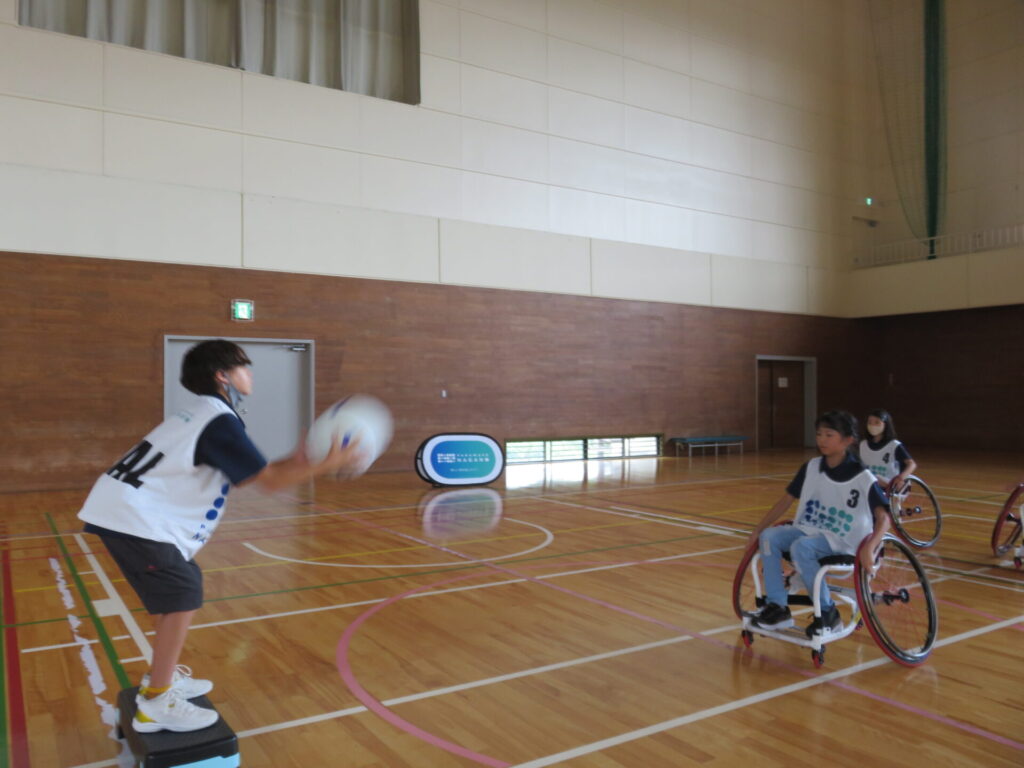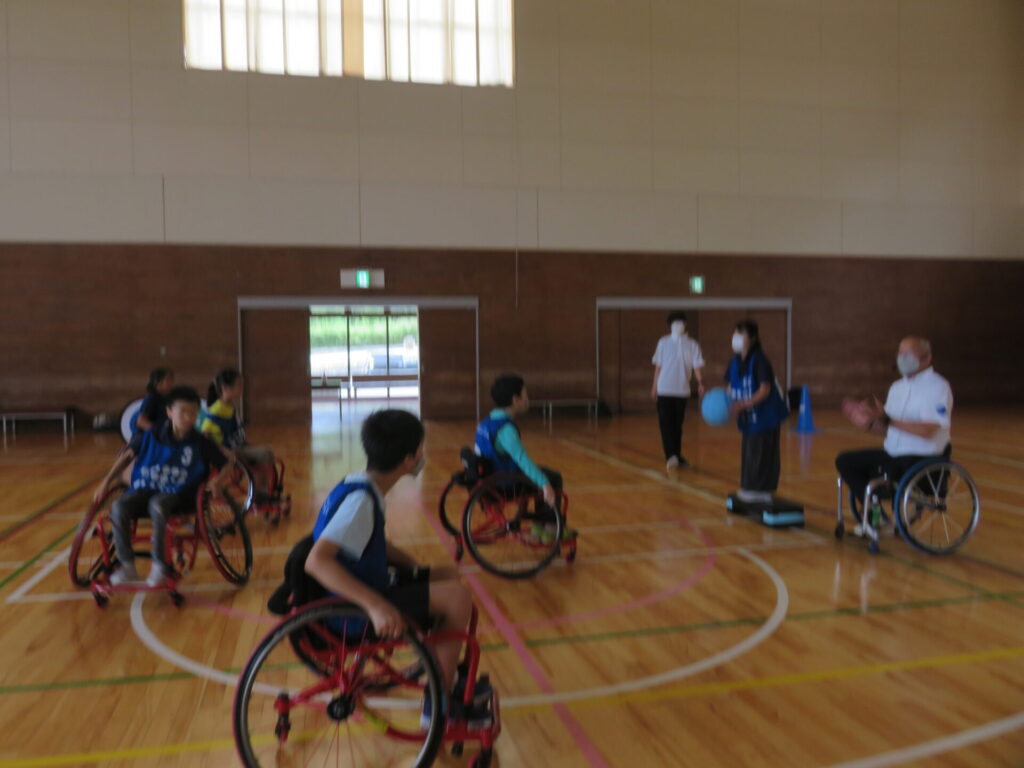 The teams were not in competition with other teams, but worked together to devise ways to score more points in the second round than in the first round.
After the experience, we were able to listen to Ms. Kato talk about her experience at the Paralympics and how she overcame her disability. I think this was a very good learning experience.