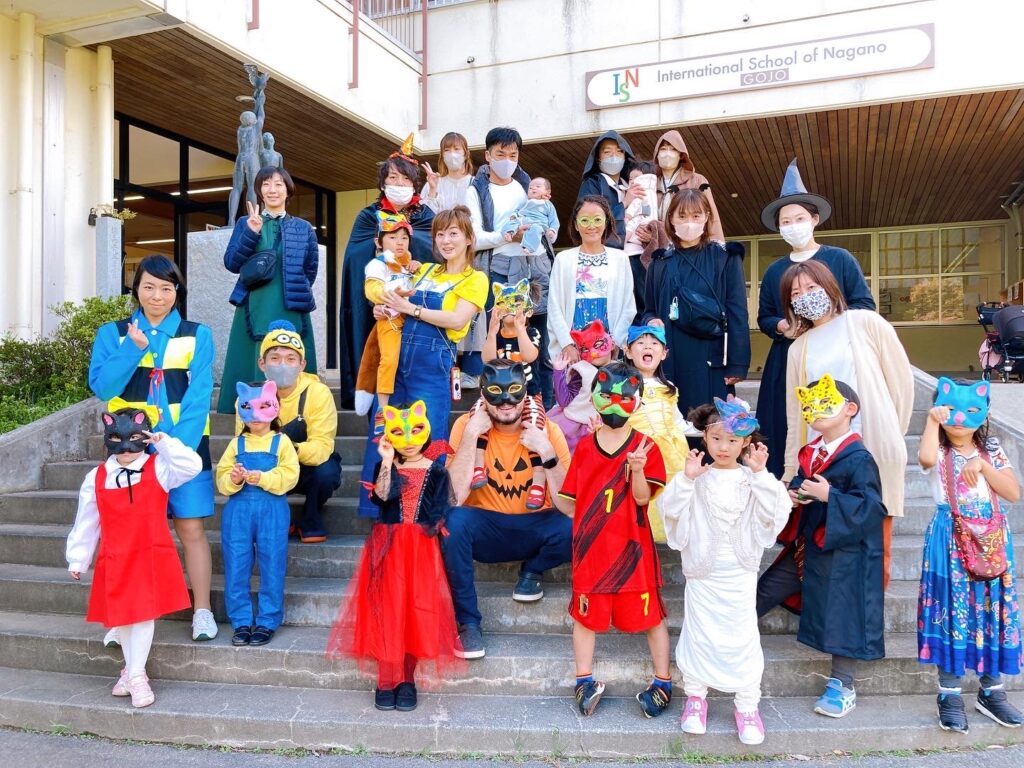 Hello everyone
How are you doing?
Today, we held a Saturday Program for preschool students (4-5 years old and up) at our Gojo campus!
As it was October this time, …The theme was "Halloween party
"!
This time, 12 children participated
!!!!!Here are some of the things that made it so much fun!
First of all, all students, including parents, came in costume! I hope you all enjoyed the pictures!
Can you all see them in the pictures?
Minions, Dracula, Gegege no Kitaro, fairies, witches, soccer players, Star Wars, etc.!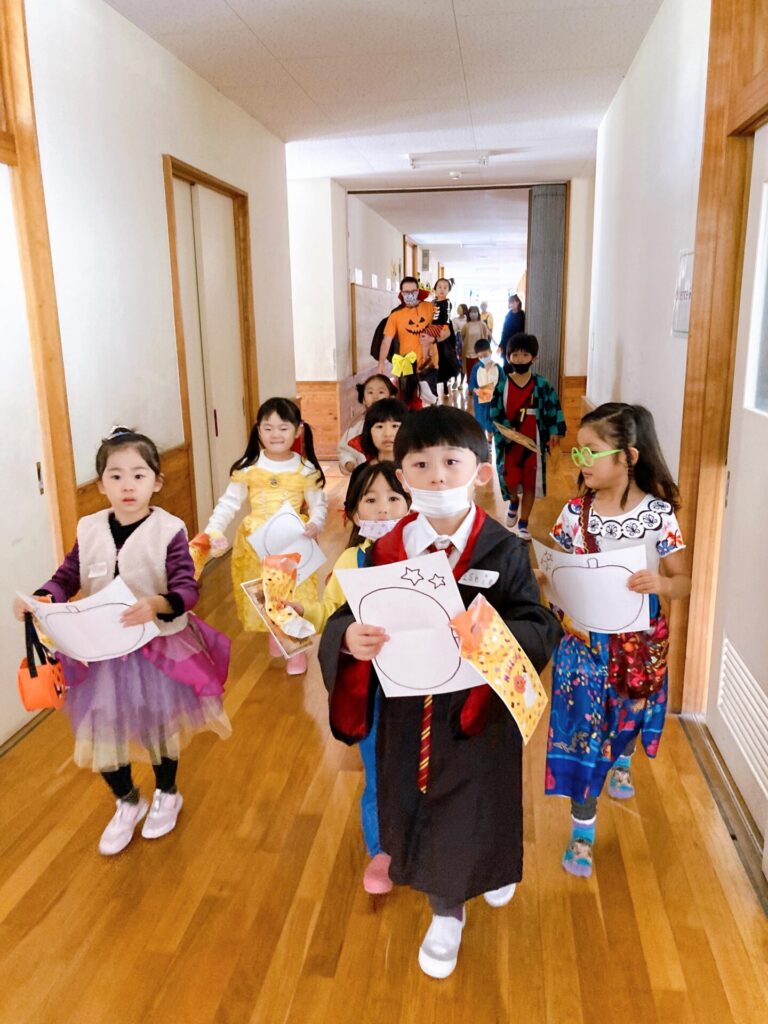 Everyone looked so cool and cute in their ingenious costumes!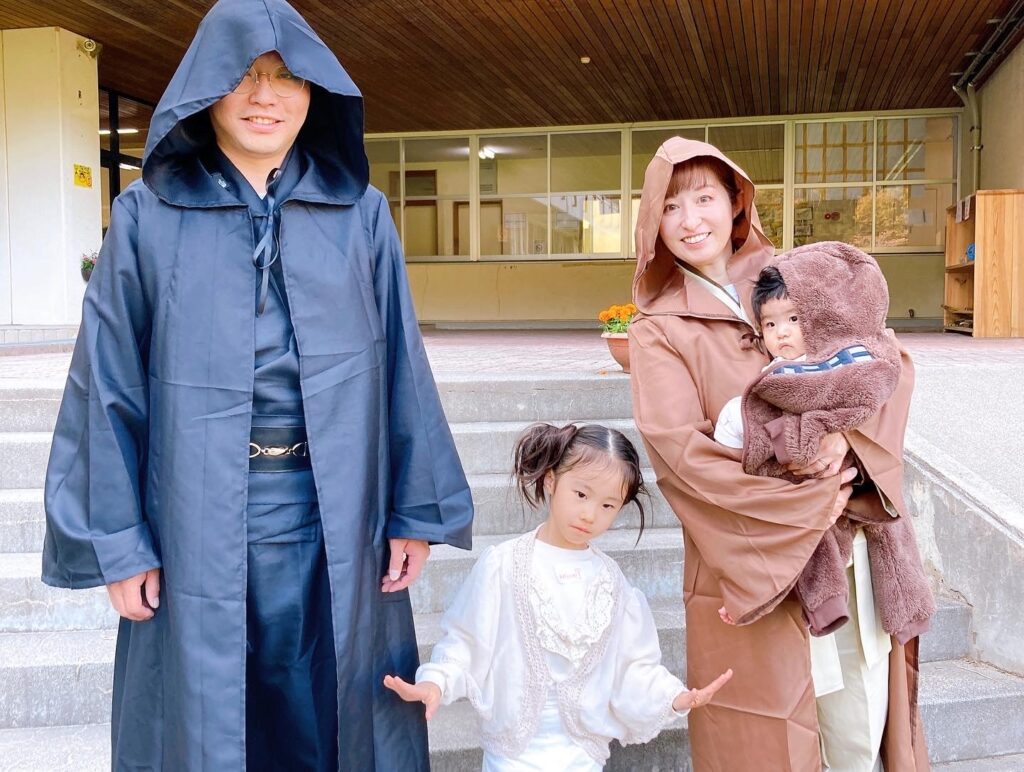 Lots of activities this time!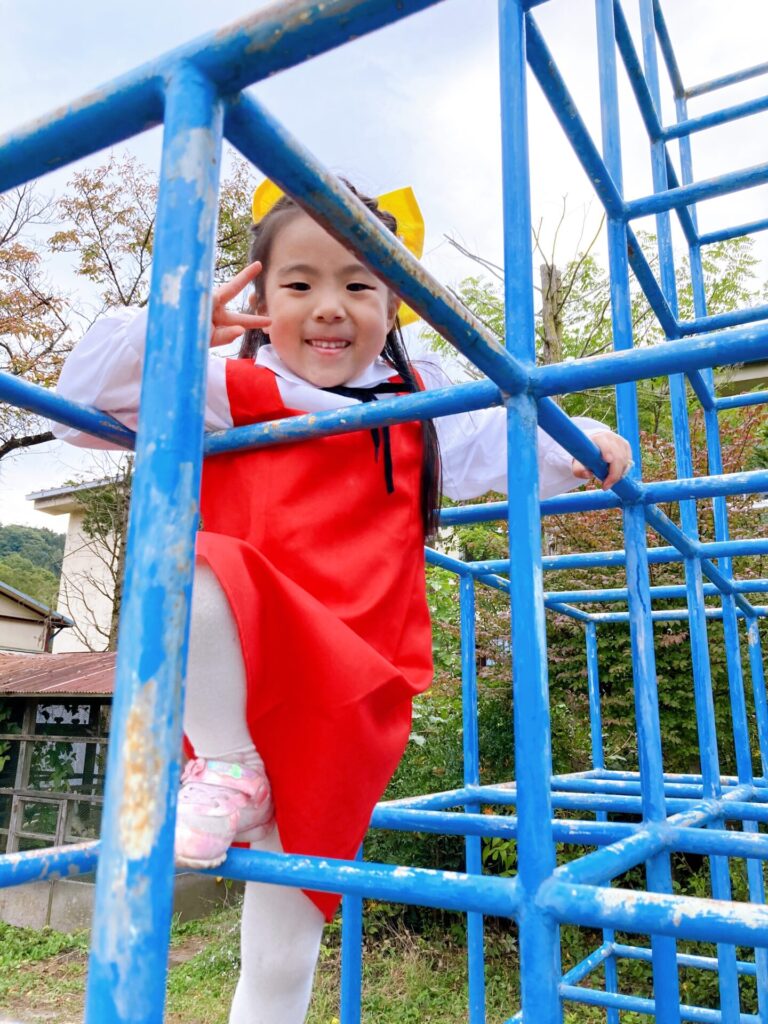 After introductions, it was time for crafts
!
Making original masquerade masks!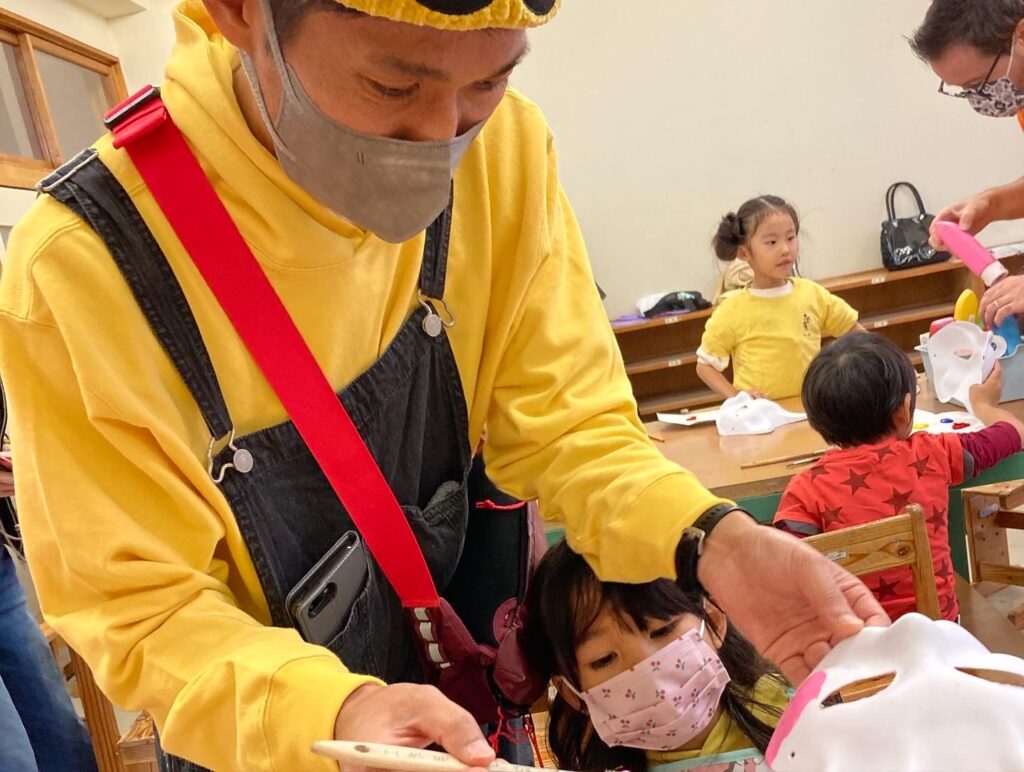 While they were drying…
We will have a "Trick or Treat" school tour
.
After lunch, it's a giant jack-o'-lantern shaped puzzle race!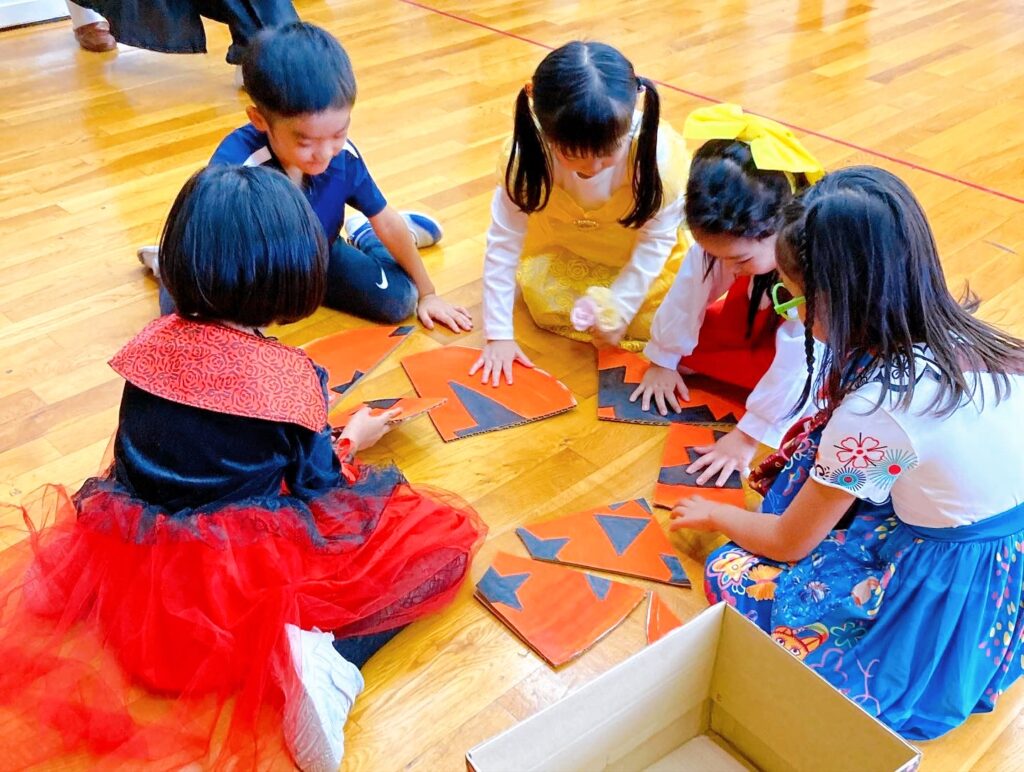 Adults and kids alike got into it with great gusto!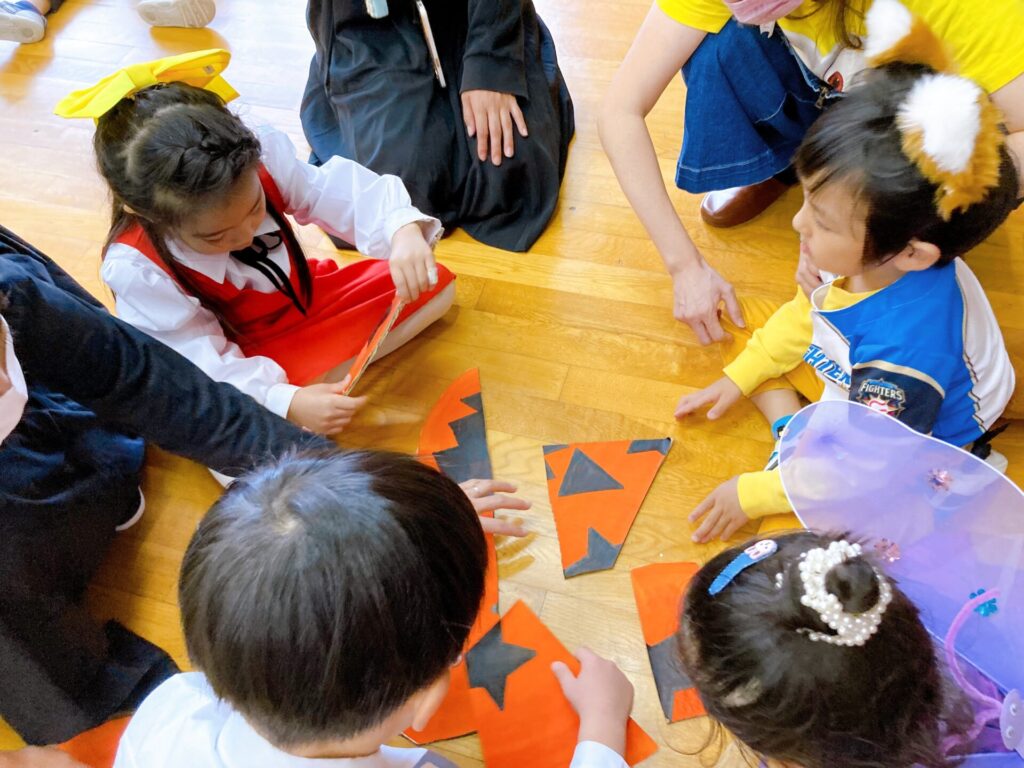 After that, we watched a Halloween-related movie and took a Halloween quiz
.
Do you know which country Halloween originated from?
.
After making sure the masquerade masks we made in the morning were dry, we put them on and introduced each other to our Halloween costumes
.
Hope everyone who participated had a blast!!!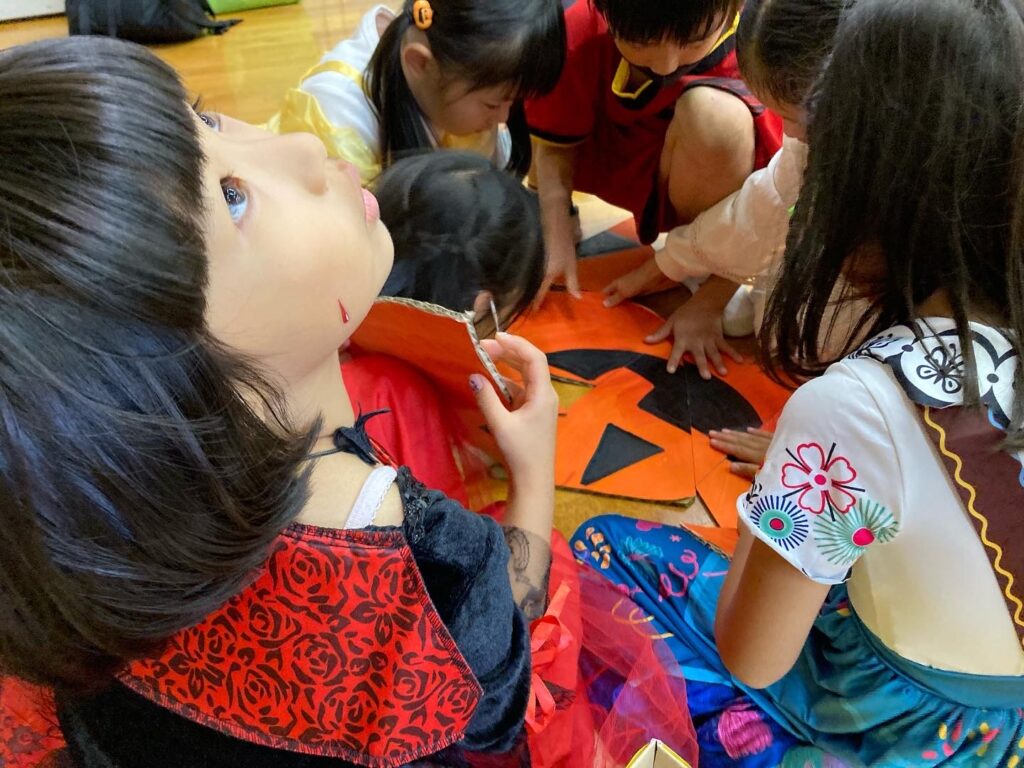 Saturday Programs are held almost every week except for consecutive holidays, so if you'd like to join, please feel free to contact us at the Gojo campus!