Greetings,
In the Grade 4 classroom this week, we finished our script and have now started working on our stage direction and set design.
The script writing process was really fun and guided principally by the students and their own ideas and opinions. They showed great communication and open-minded qualities, as well as displaying full agency in their ownership of both the script and it's creative direction.
皆さんこんにちは🌳🏔✨
Grade4は、Performance Dayに向けてオリジナルの台本を皆で書き起こしています!
それぞれ生徒は、ストーリーを考え、創造するプロセスを楽しんでくれていますよ。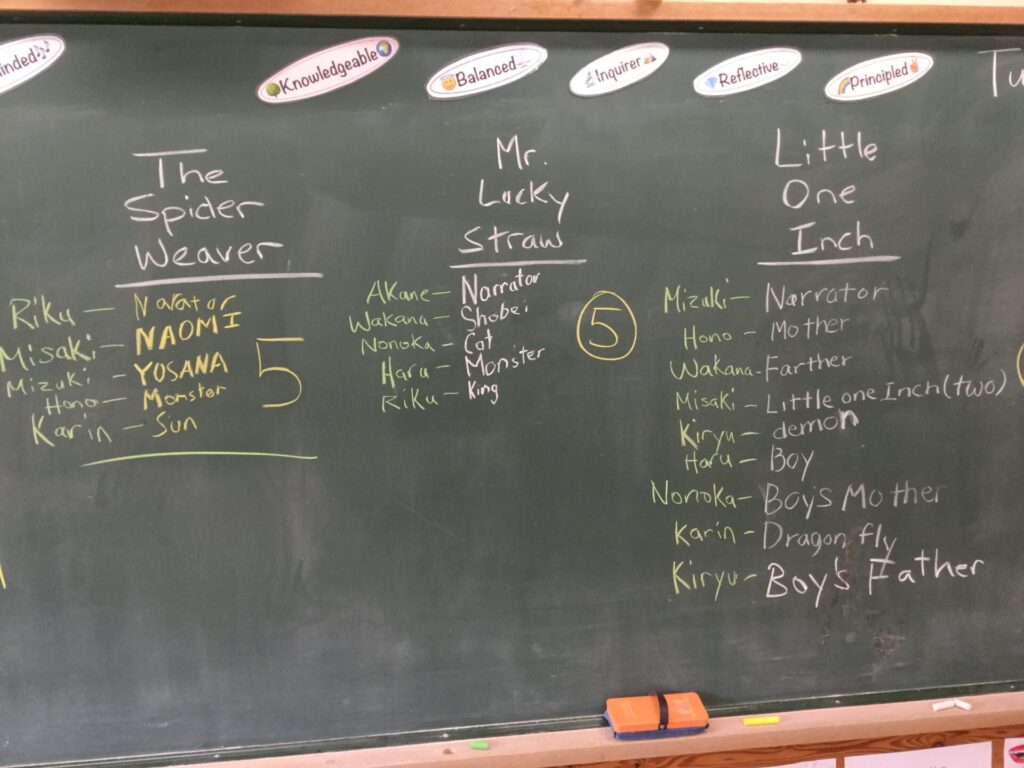 The process began with my presenting five traditional folk-tales and asking them to choose which ones they would like to perform in December. After some debate and reflection, they chose three.
They then chose to be randomly assigned into three groups for adapting these stories for the stage. I was impressed by their imaginative reworkings of these well-known stories.
We then decided upon an overall narrative theme to bind the three stories together and it has proven popular and well-received by the whole class.
As of this writing, we are now with our scripts in hand and working on our stage positions/cues, as well as considering necessary props and overall set design.
Can I ask, that you please be encouraging and helping your child with learning their script. We have set a rough target of next Friday 2nd December, for committing our lines to memory.
お家の方にも、このPerformance Dayの準備を一緒に楽しんでいただきたいです。
そのため、お家で台本を読み、役になりきり、しっかりとセリフを覚えることをサポートしていただけると嬉しいです!🎄
As always all help and support is much appreciated.
Hope you have a fantastic week!