Hello, everyone! This week has been full of adventures!
One day this week we went to Shiga rose garden to sketch beautiful roses. There were so many kinds of roses full of bloom. The students walked around to sketch and some students modeled for each other! How cute… After the visit to the rose garden, we went for a walk to the Shiga baseball stadium and asked if we could visit inside. They kindly invited us to play on the baseball ground! We had fun running around, playing tag.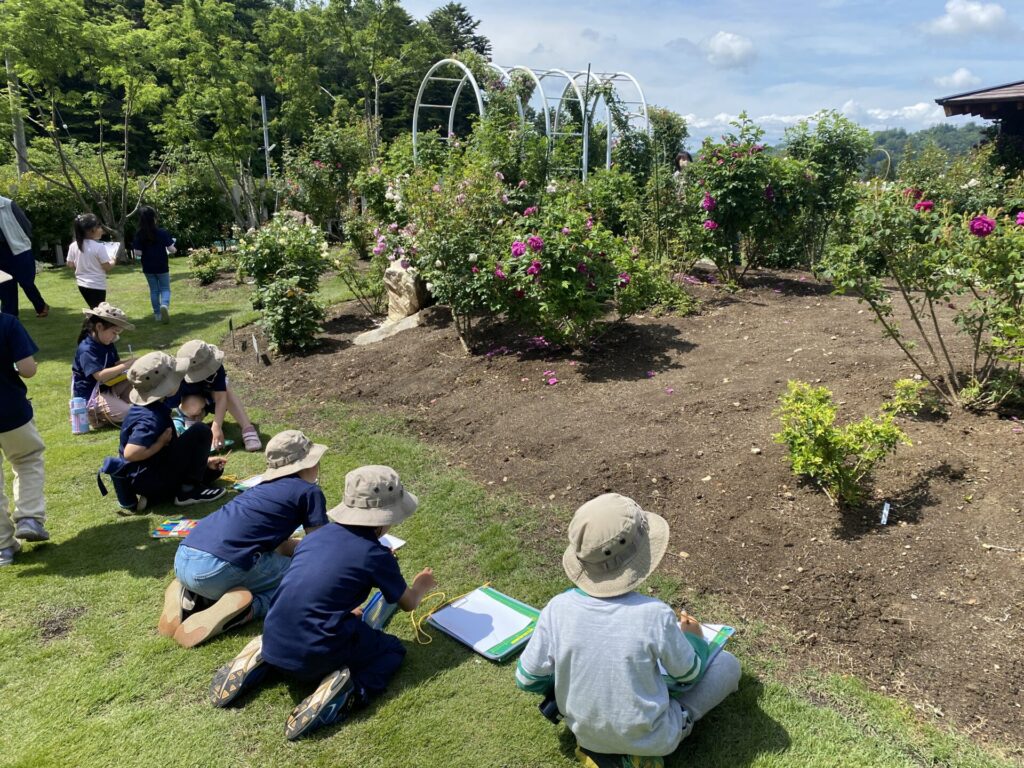 This week, we also played Petanque (We had a student's father as our teacher!), went for a walk around the school, and caught a Fire-bellied newt (アカハライモリ). We named her "Adobus". The students are so excited to have an additional classmate!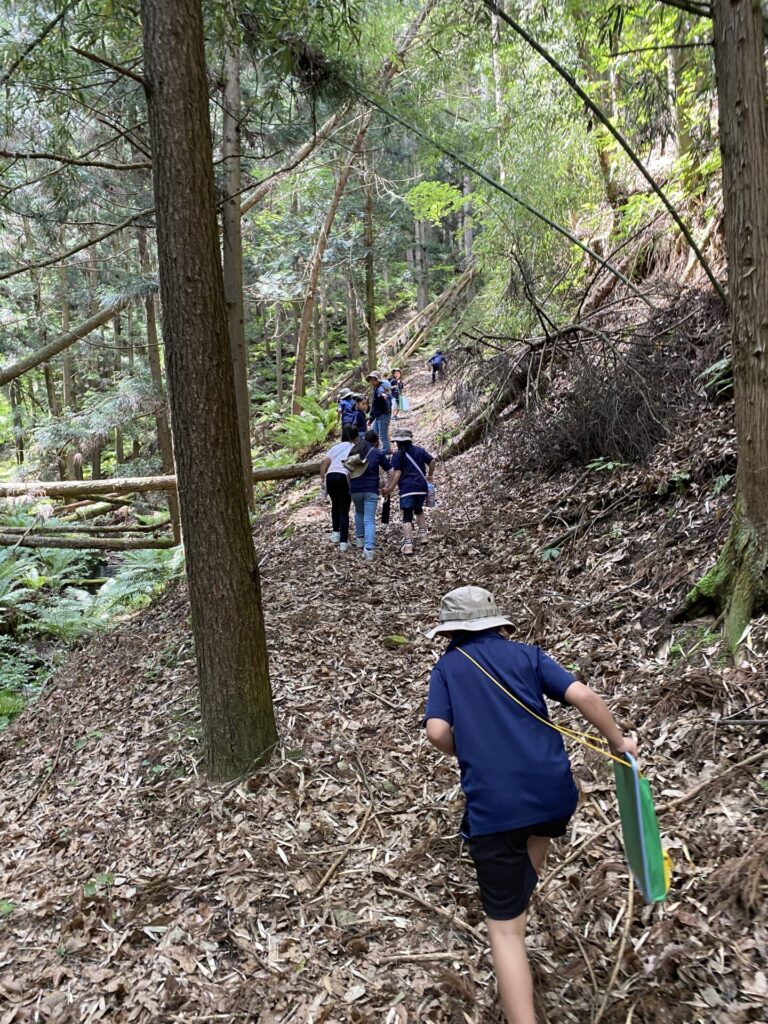 How can we make Adobus happy in the G2 classroom? Do we know what a fire-bellied newt is? What does she like to eat? What kind of house does she like to live in? Yes, we all want to feed her every 10 mins… but is it good for her? We will talk about it next week! Ciao 🙂