Good afternoon everyone, I hope you will have an awesome weekend!
This week was a week with lots of things to do. On Monday students worked on their Japanese test and all did their best! I hope we all got nice grades 😀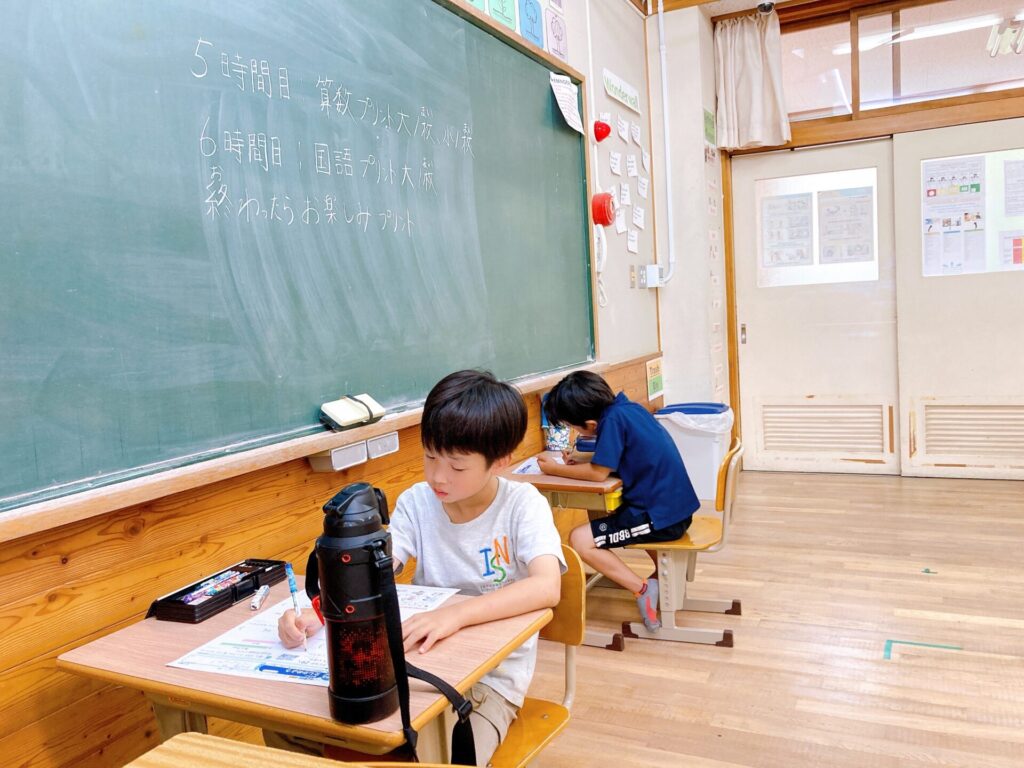 We also have been doing many show & tell presentations in the morning before our English class. Of course, it's always a challenge for students to bring something for show & tell, and then put it back in their backpacks… However, students have been pretty responsible and it's been great to get to learn more about the things that they enjoy in their free time. We've had whale sharks in our class, Minecraft creepers, Peter Pan lights, Gacha trophies, and stuffed animal birds! Thanks, guys, for bringing the things you love and sharing them with us 😀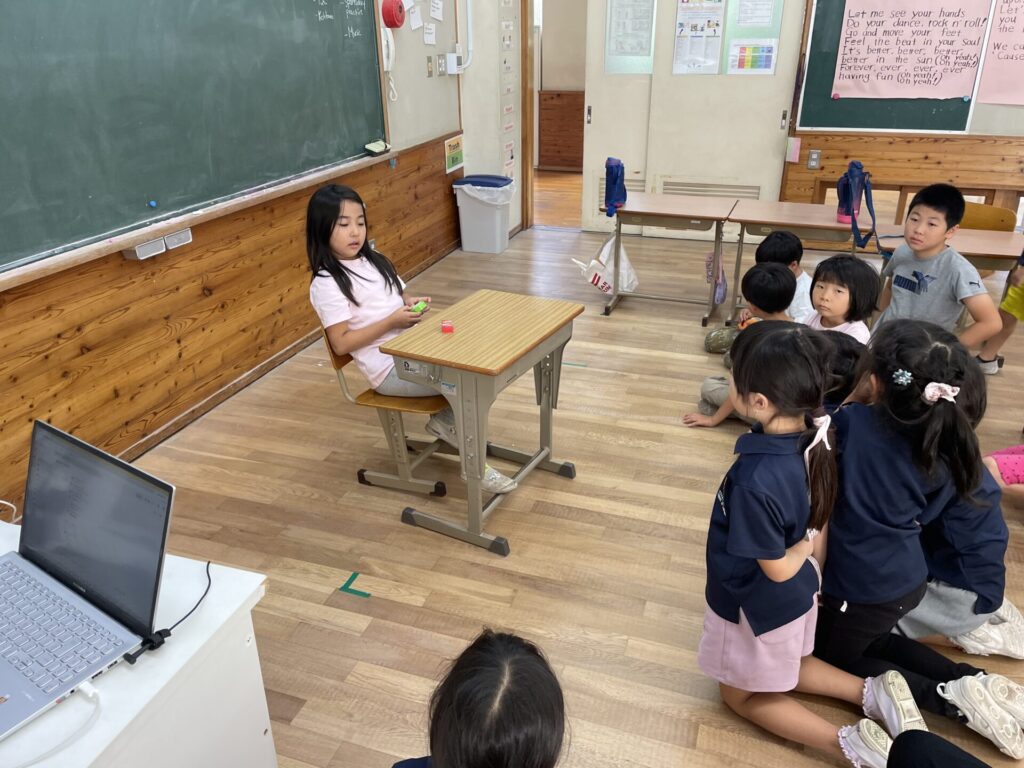 We've also been practicing for our Sportsday dance and song. We even have some students help make the dance, it's great to hear their suggestions and see them work so hard on something they enjoy. I will post the link to a YouTube video in our Google Classroom, along with the lyrics to the song we will be performing: Living in Colors for the 40 celebration of Disney Resort Japan. It's a really upbeat song and I hope we can get all our dance moves ready in time! Let's do our best G2!!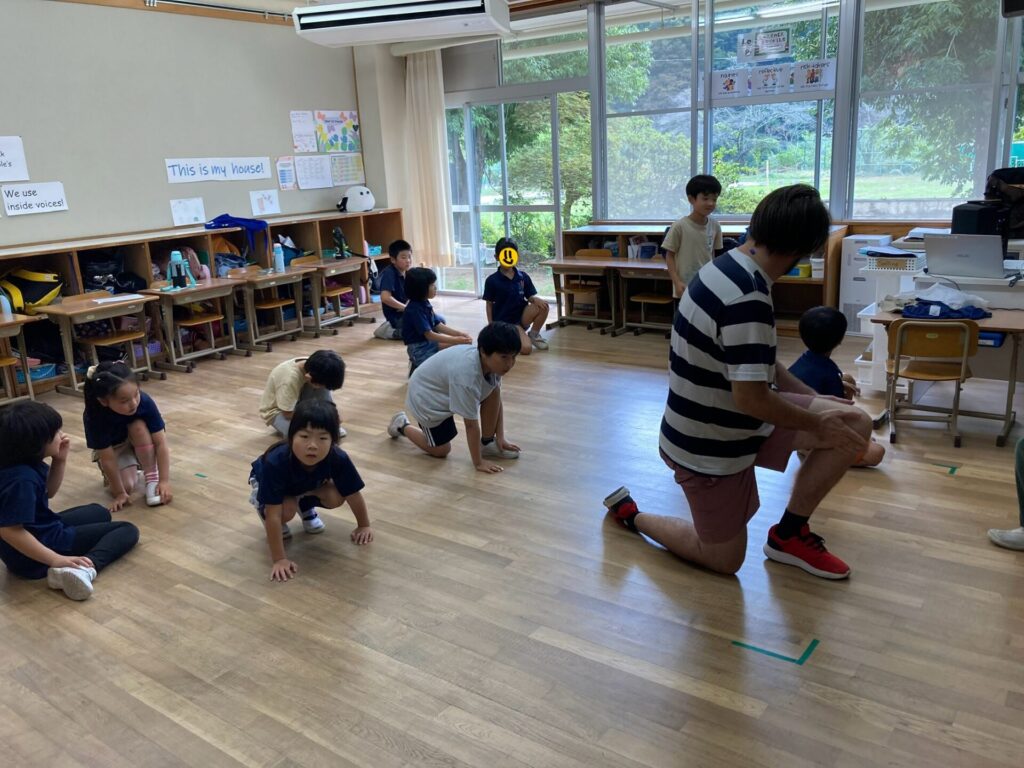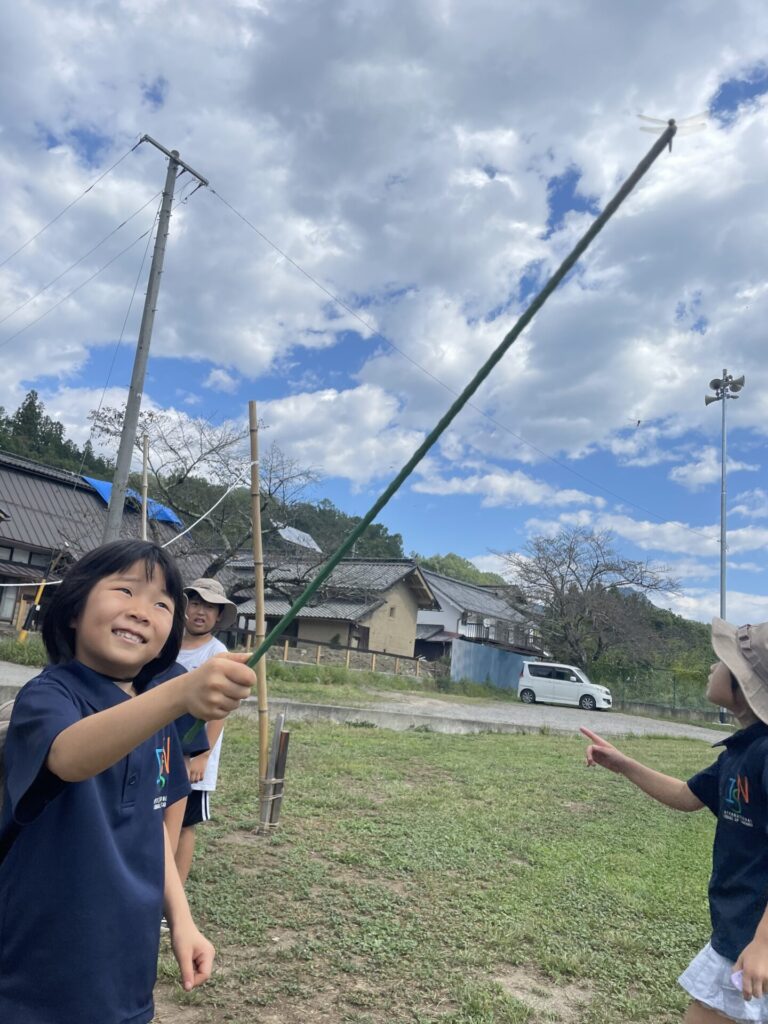 Students enjoyed catching darners with sticks, during a warm afternoon break.
See you next week everyone! Have a lovely weekend 😀