What hot and lovely summer program days we're having!💛🐞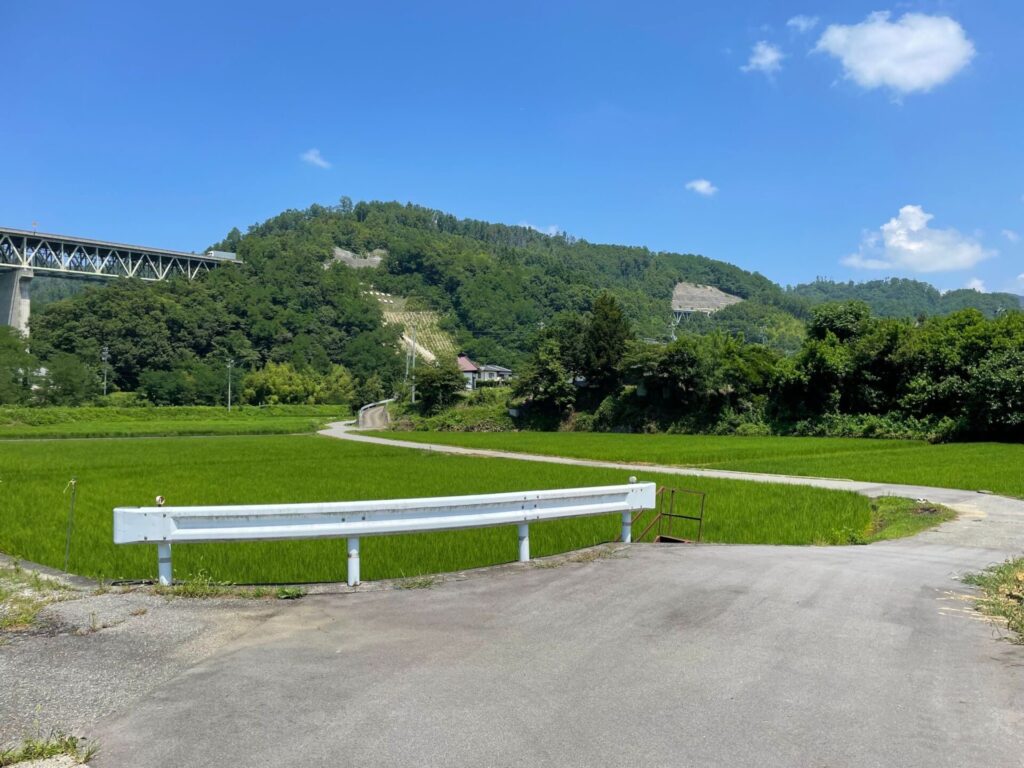 On Monday, we kept going on our painting project! It's getting better by the day! The second week of the summer program also began with a day of mural painting! Here are some pictures, everyone. Some of the murals are already complete!
It's amazing how focused the students are!✨
But did you know, if you are too focused, you can get heat stroke even indoors. The homeroom teachers make sure students have drinks breaks regularly. Safety first, health first! 🌈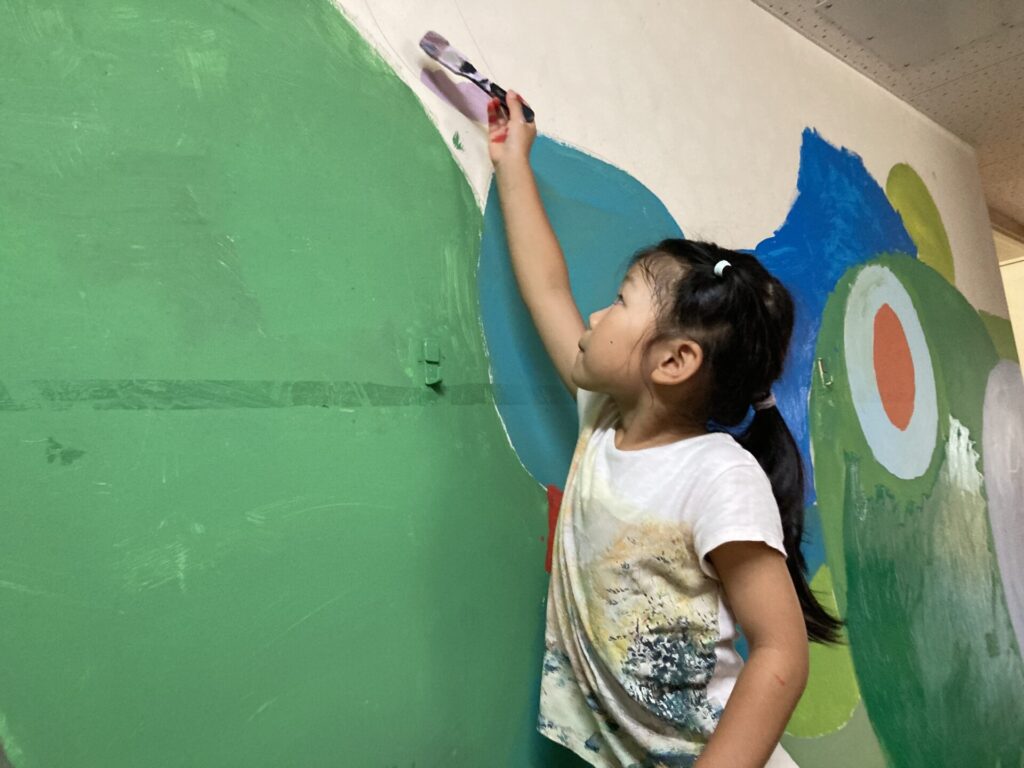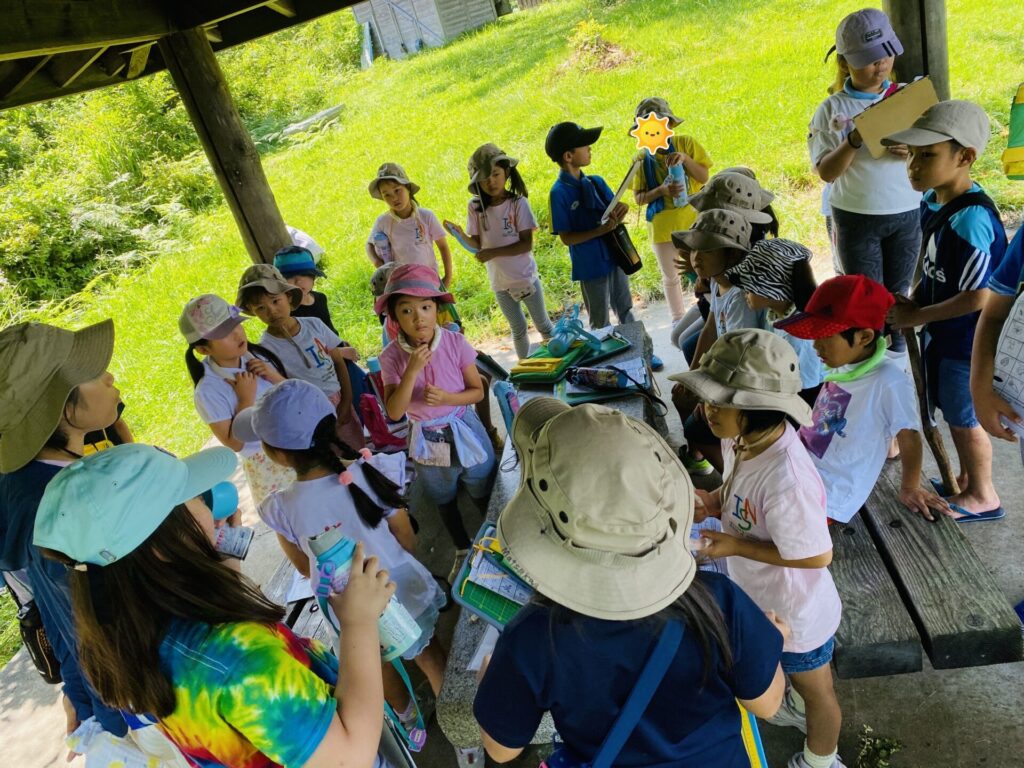 On Wednesday we planned to go hiking!
And what a day it was to go hiking… blue skies and the sun smiling back at us. The goal of our hike was to reach the peak of Nagamine.🌳🏔
Grades 1, 2 and 3 were the first ones to go up, and while it wasn't a long walk, students saw lots of things on the way up: butterflies, stick insects, birds of prey and many other things!
The path was pretty steep at some points, but everyone soldiered on and, once they reached the top, an awesome watch tower was waiting for them. Of course, everyone was eager to climb to the top of it and check out the view. We could even see the school… Wow! It was so far away!😲✨
A little later, grades 4 to Middle School followed the younger students. It had gotten a lot hotter though, so we decided to cut our trail to the top a little shorter. We started close to a shrine, where we found our path into the woods. Immediately we were greeted by four stick insects, hanging out in the middle of the road! Our path led us to a bridge in the middle of the forest. Of course, students were joking there might be crocodiles and alligators underneath there waiting for us! We had to climb a couple of hills, but students were up to the challenge! (With a couple of drink breaks along the way 😉 )
When we reached the top, many kids were interested in seeing the paragliding platform, the awesome views and just playing on the slopes!
Phew, it was a hot day, but everyone did a great job hiking and keeping themselves hydrated. 🙏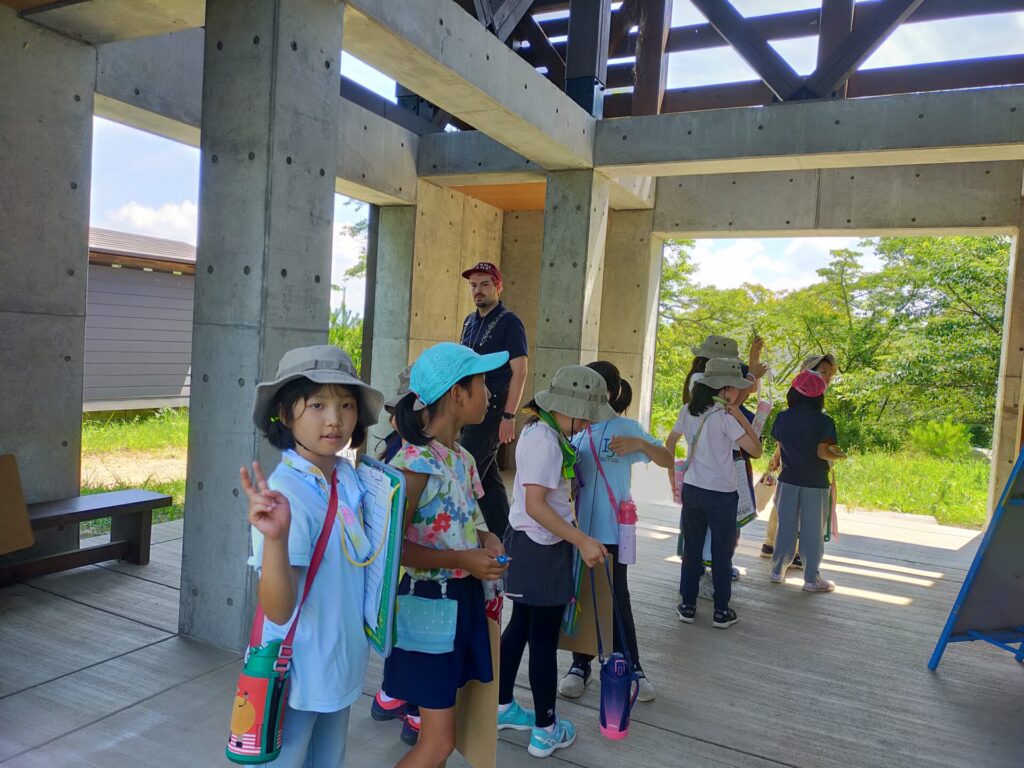 During the Summer Program, every Thursday, we visit a museum.
The first week, we went to the 🌟Planetarium🌙 in Matsumoto. We watched a story about all the planets in our solar system. The movie we watched was informative but also a lot of fun, as it was based on a popular Japanese anime character.
After we watched the movie, one of the museum operators explained about the Milky Way and the significance of the Star Festival🌟🌟🌟. She also told us what today's starry sky will look like. Words are not enough to describe how it will look, so she used the Planetarium's special screen to show it to the students. It was an amazing experience!🌎🌕🌞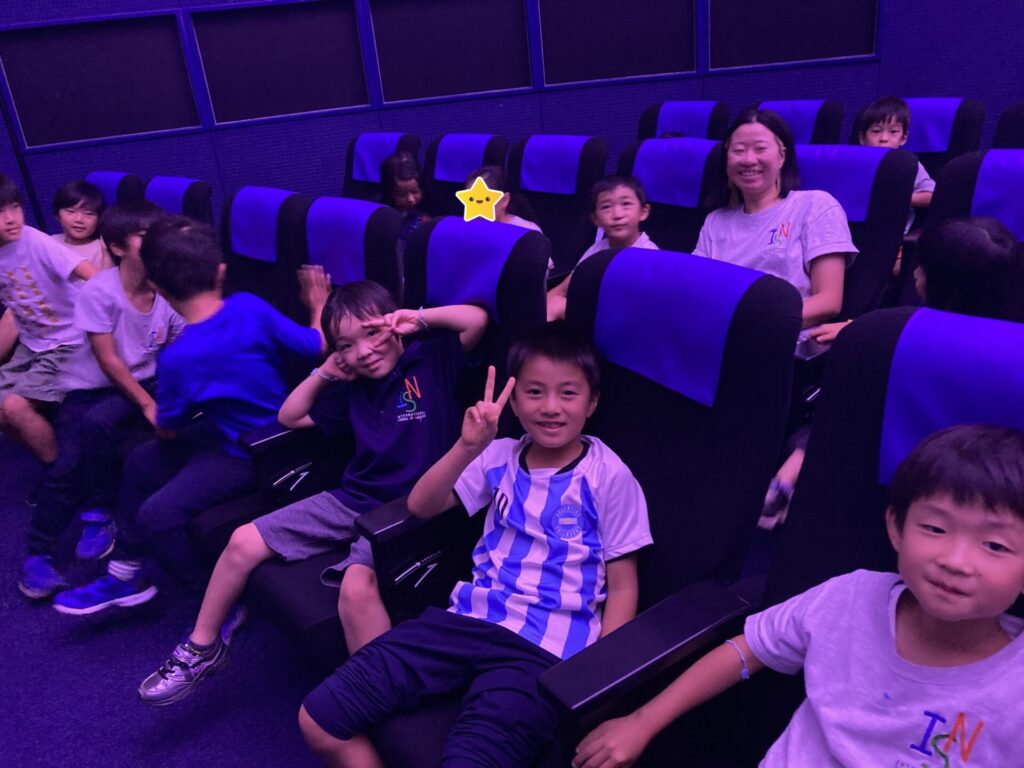 On the photos below you can see the exciting Shiga fossil museum that we visited.🦕✨
Did you know that the Shiga area, in which our campus is located, used to be covered by the sea!??
The Shiga area, located in the northern part of Matsumoto City, is known as one of the greatest treasure troves of marine mammal fossils (cetaceans and pinnipeds) in the prefecture!
In 1986, a local fifth grader discovered part of a whale fossil in an outcrop of the Hofukuji River. In 1988, a large-scale excavation was conducted by Shiga Village, which concluded with the researches digging up a whole body skeleton of a sperm whale.
This was the second such discovery in the Pacific Rim and the world's oldest full-body whale skeleton, which was named the Shiga sperm whale. The Shiga Fossil Museum was established in 1989 to house and exhibit fossils of cetaceans, allodesmus, shells, plants, and other fossils collected from inside and outside Shiga Village, with a focus on this whole whale skeleton fossil.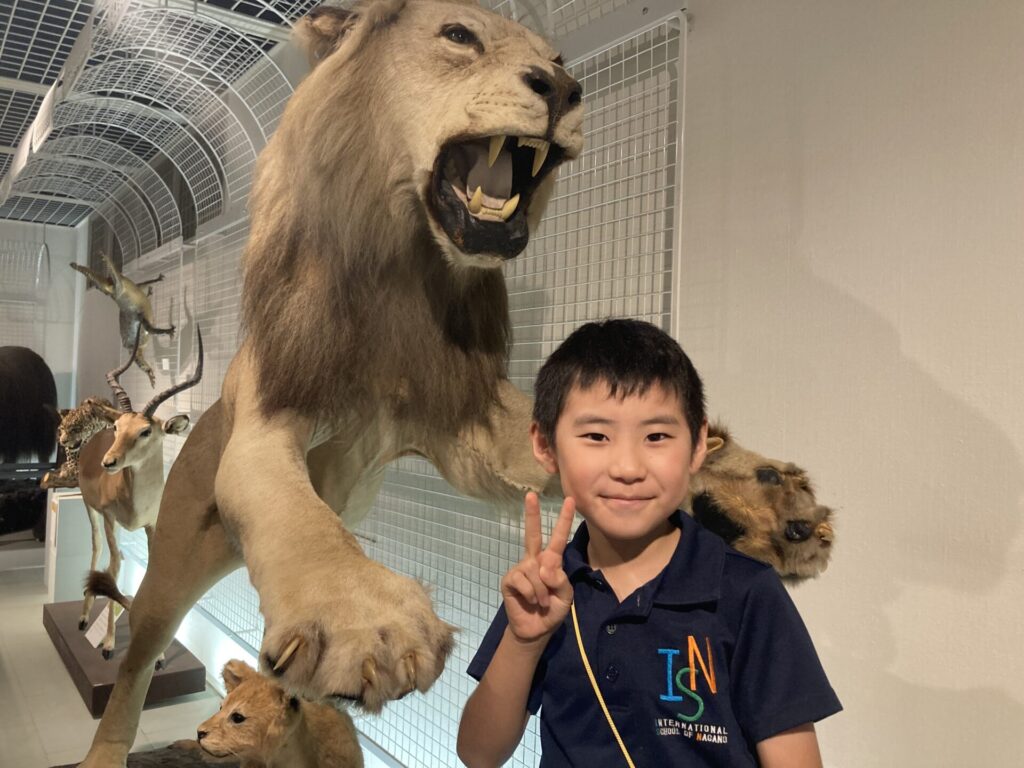 We made bamboo water guns! Shoot! Shoot!💦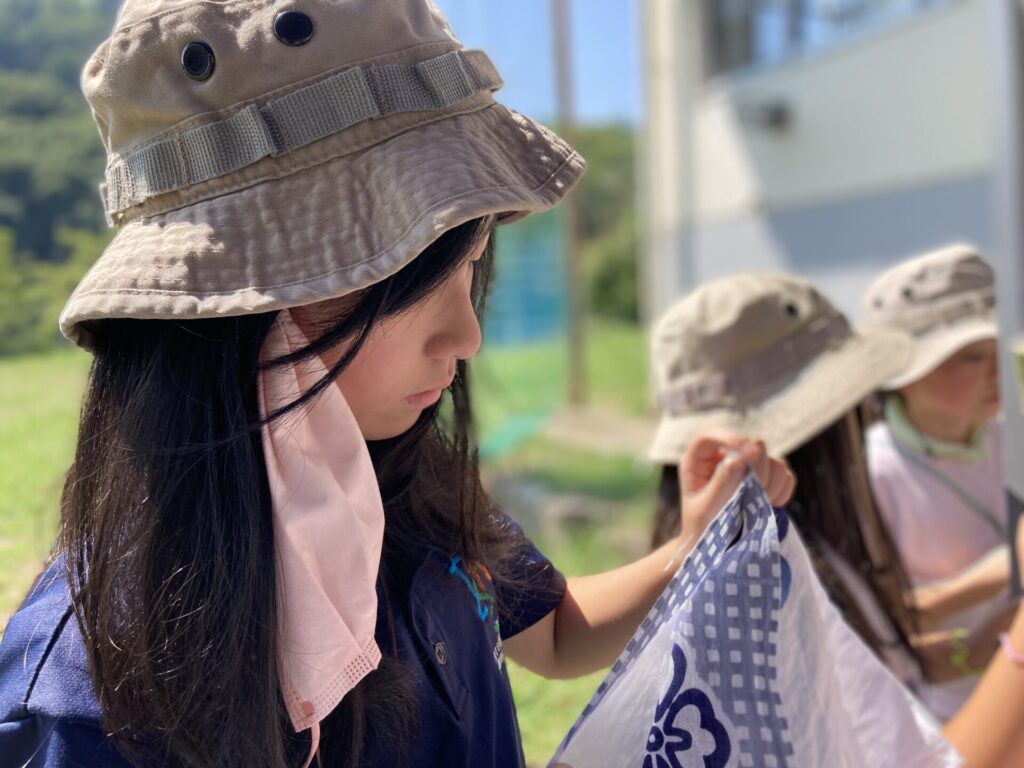 Ladies and gentlemen, here are the bamboo water pistols handmade by the students using local bamboo 🔫💦 Nowadays, you can buy plastic water guns anywhere! However, this summer at Gojo, we are making a lot of works and memories by touching nature and using plenty of natural materials!
Now, after making the water guns… of course we all proceeded to shoot at each other! 💦💦💦You can see why a set of clothes is included in the required items during the summer program! 😂🙌Yes, that's right. As you can imagine, almost all the kids got soaking wet afterwards 🤣🤣🤣!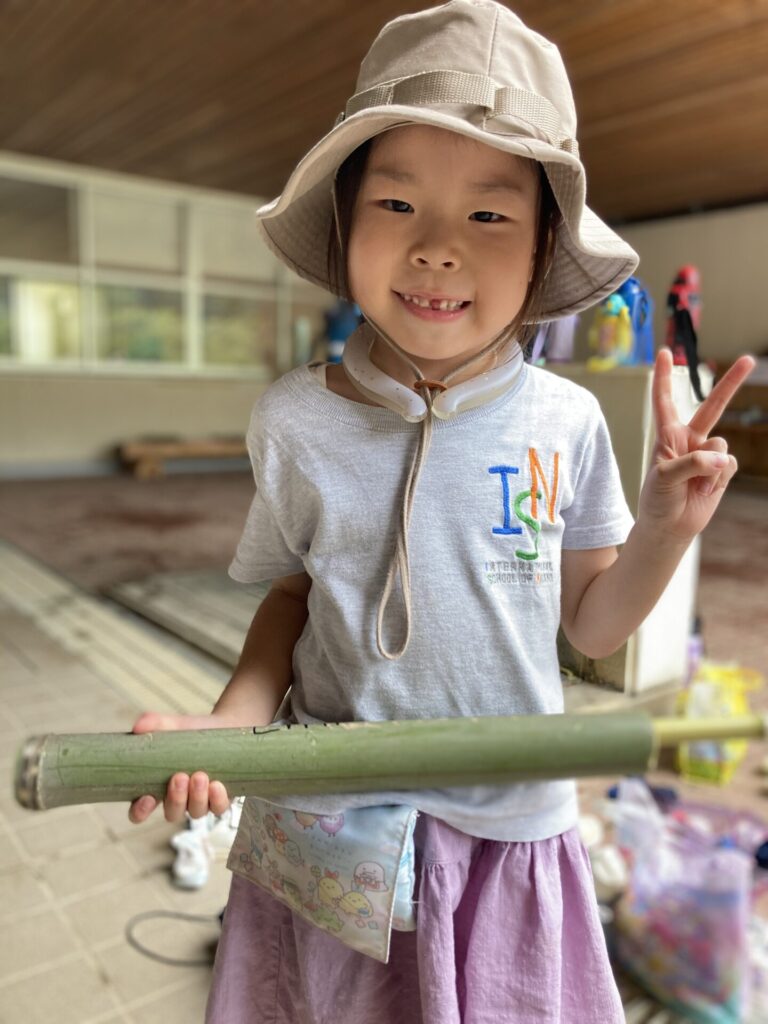 The delicious school lunch 💛: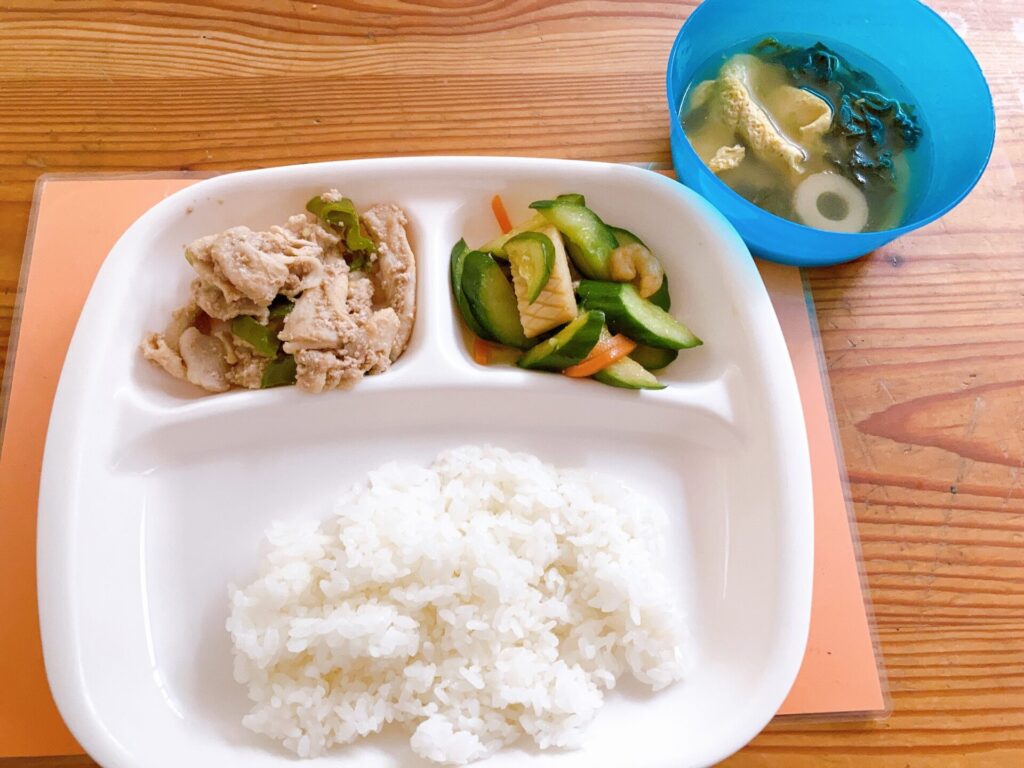 During recess time, we play together and communicate a lot with our new friends!!✨🌈
This table soccer game is soooooooo popular with the students!😊
Have a good day everyone!🌳🏔🌞