Hello, ISN family!
How was your long weekend? Did everyone visit the beach or to a farm? Hope you are still keeping yourself cool in this summer heat.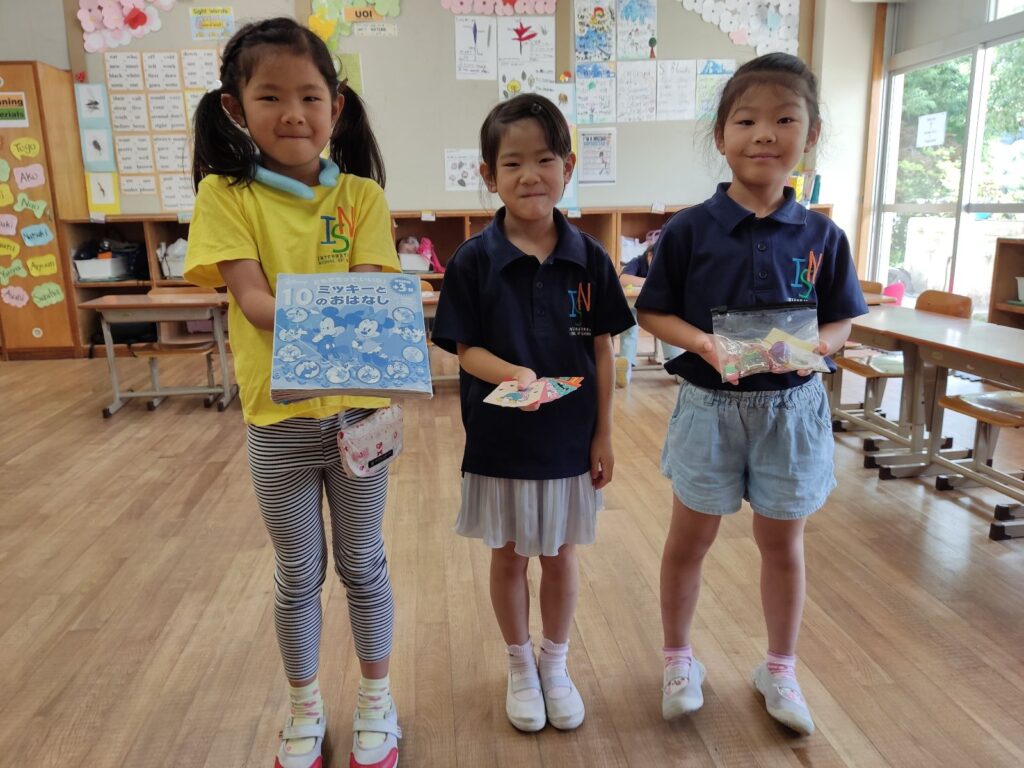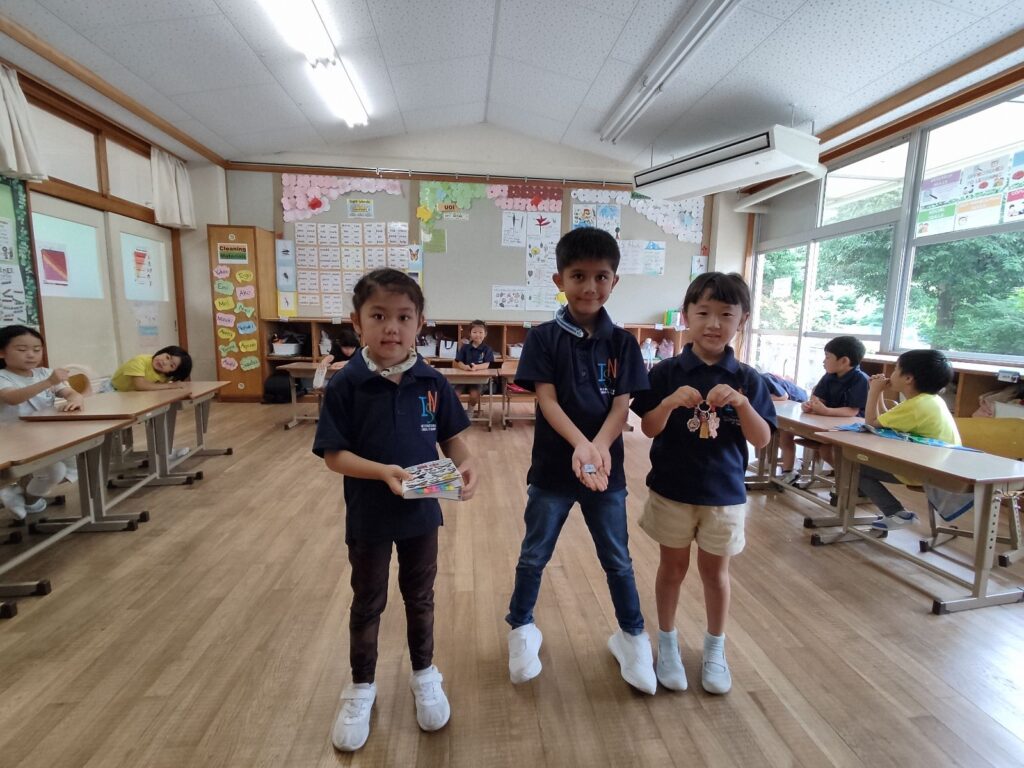 This week our classmates showed us a Disney book, some cards, and crafts from Alps Park . We also had some classmates who brought a book about insects, a pokemon card, and key holders. Aside from looking at the different things in the morning, it's also interesting to listen to the stories behind it.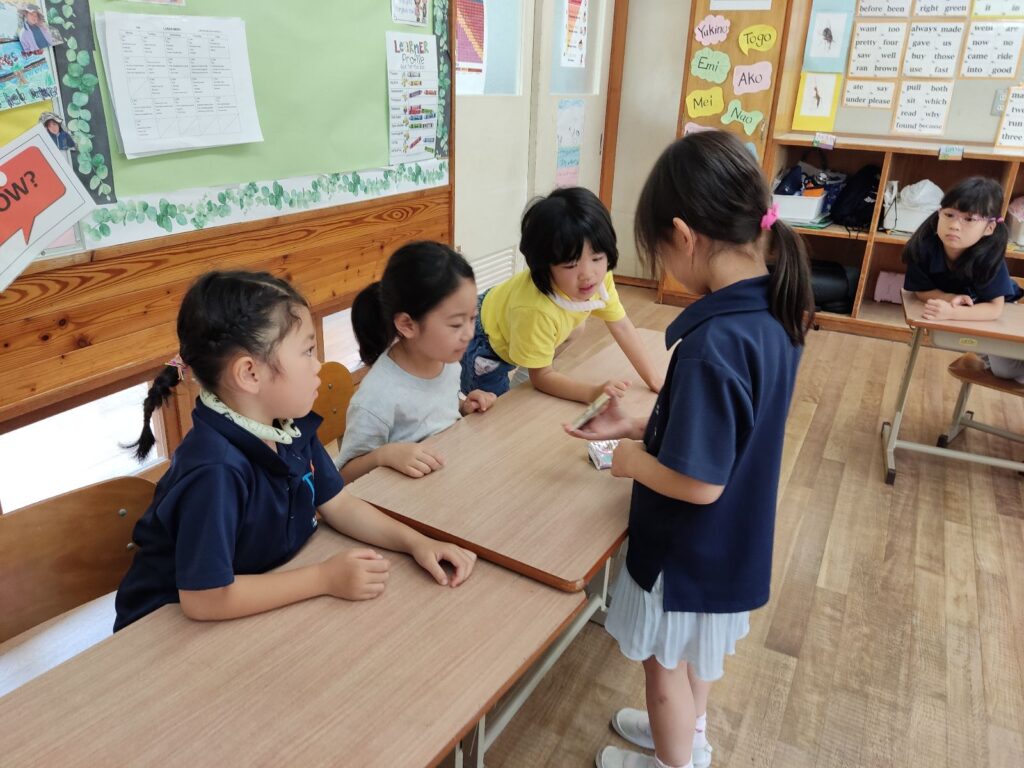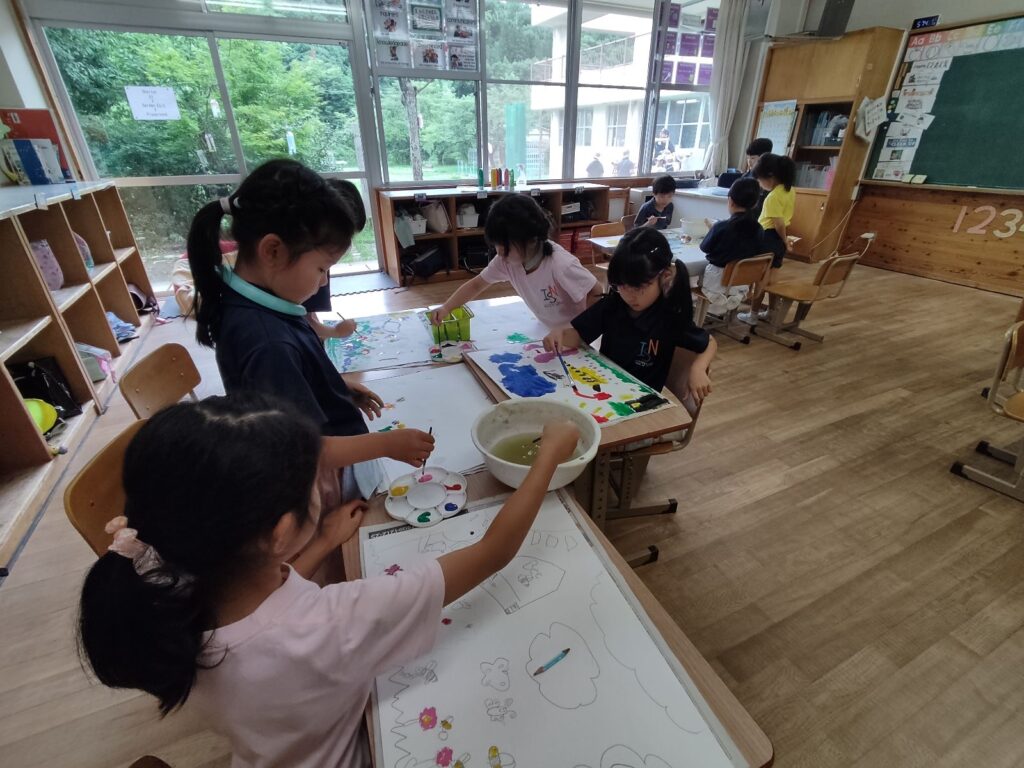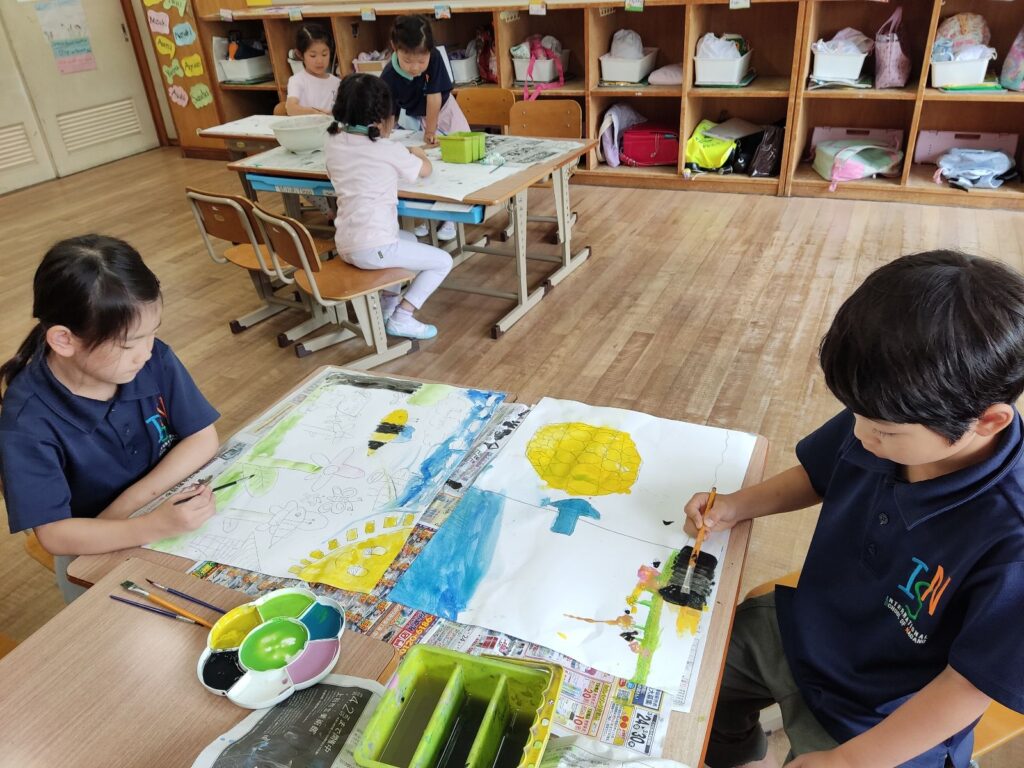 We also talked about how bees can help nature and people and try to explain it through our painting. It was a bit difficult at first because some of our classmates understand that bees are important but they some couldn't explain how important they are and what they really do ti help people and nature. But thanks to our classmates everyone shared ideas so we all understood their importance.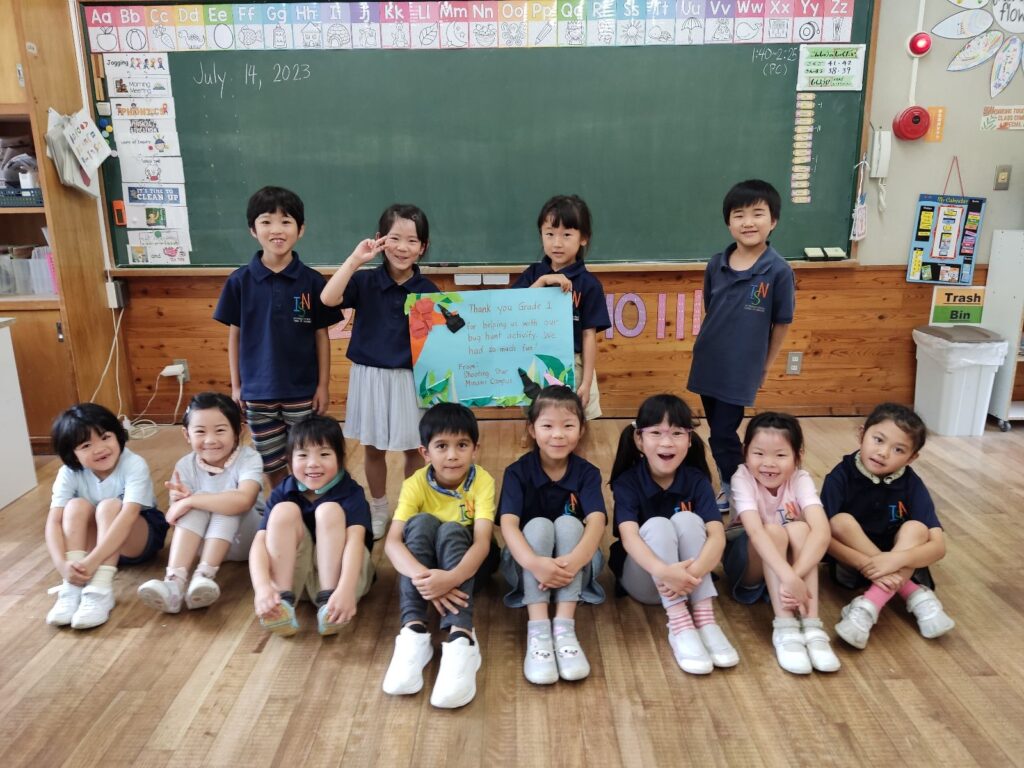 Look at our happy faces! We received a card from Shooting Star class and they were glad to do the bug hunting with us last week. It was a really cute card with many origami on it. We hope to see them again soon here at Gojo campus.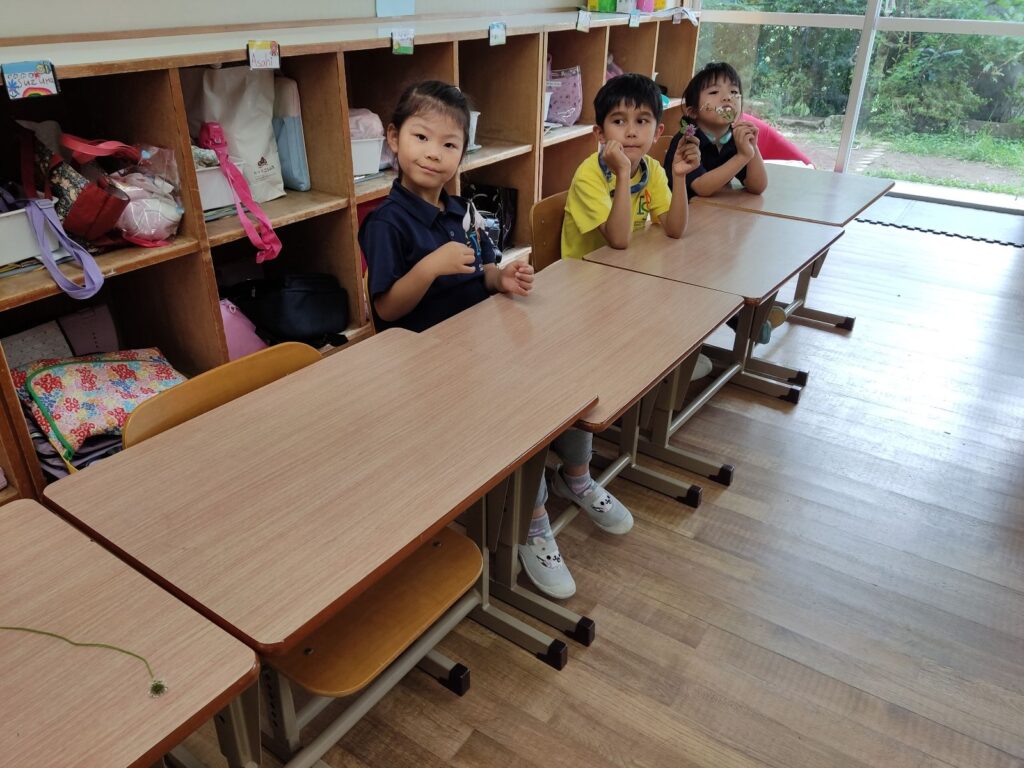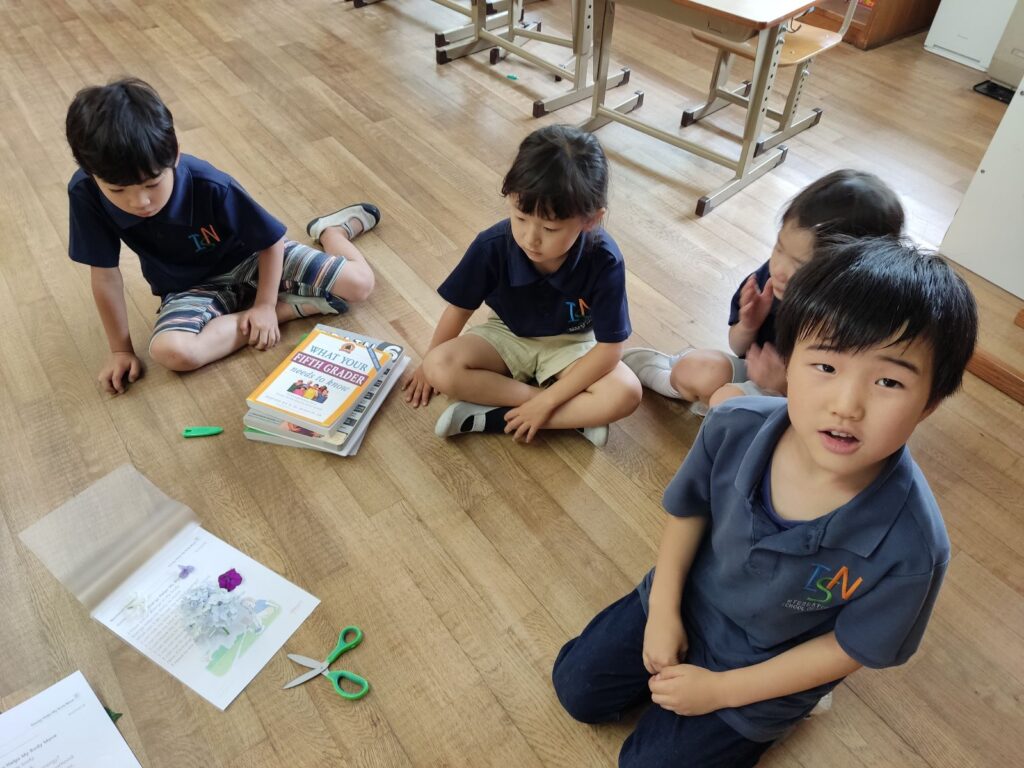 We picked flowers around Gojo campus and tried to find out what they are called. Most of us kow how to call it in Japanese but we don't know the English name of all the summer flowers around us.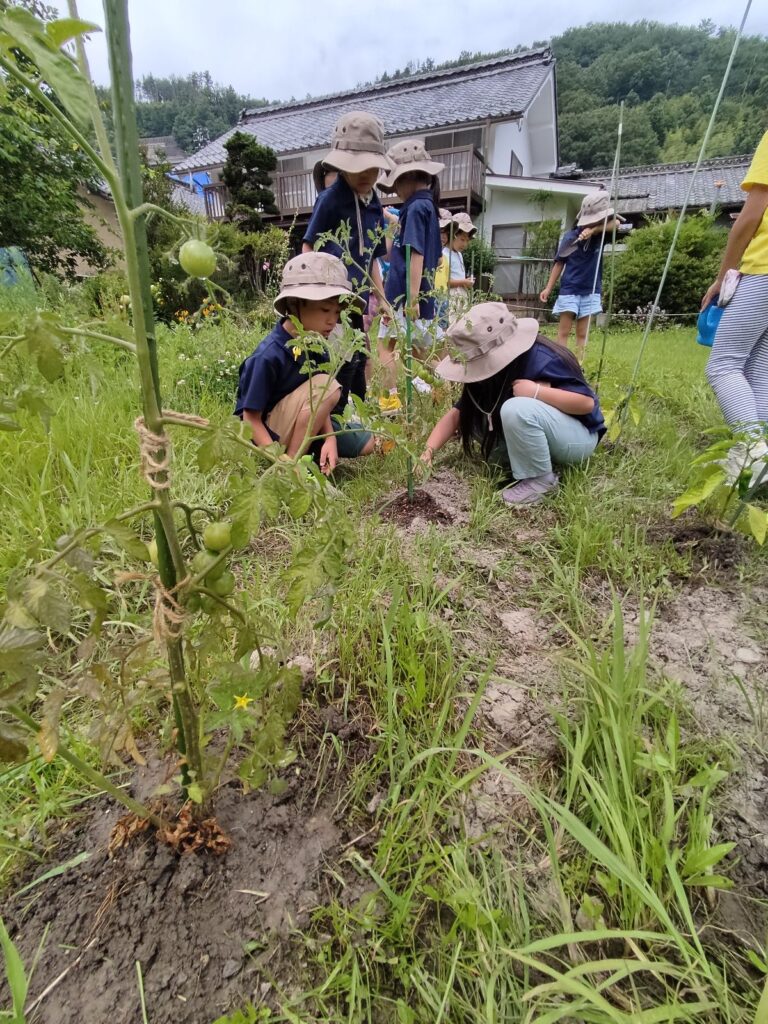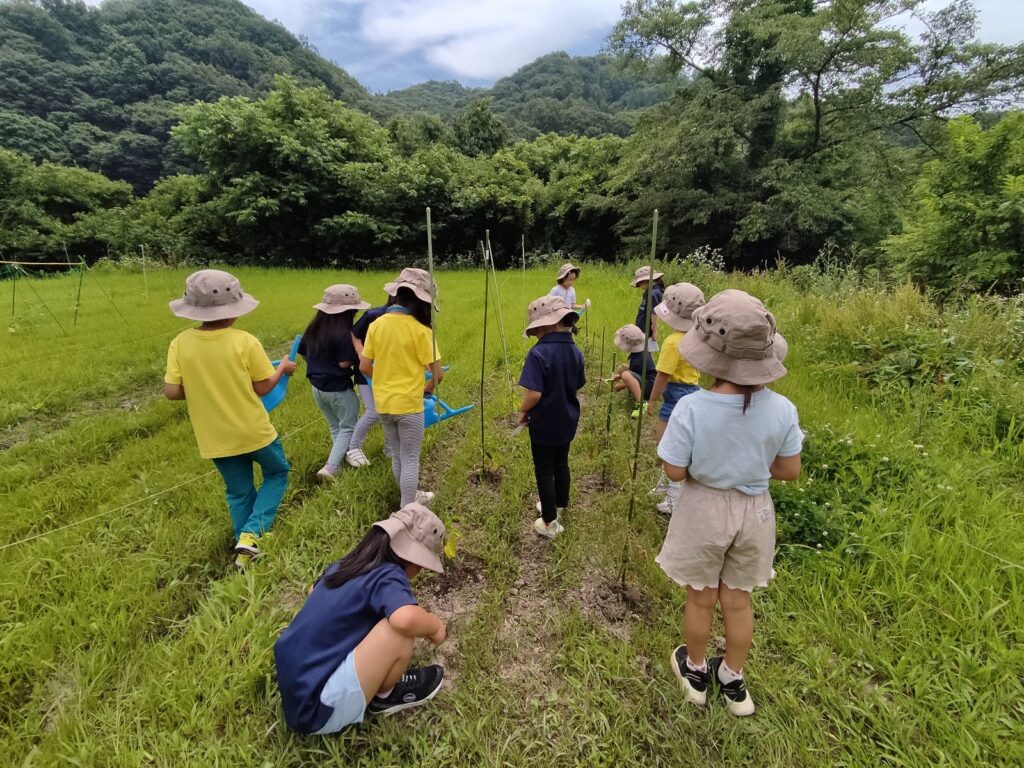 We got a long weekend so we needed to visit the field and check our cherry tomatoes and bell pepper. So far our plants keeps bearing fruits and keeps growing too. But we needed to do a lot of weeding since they're almost covered by the grasses. We also made sure that we used sticks to support them stems and encourage new growth.
We also transferred our lettuce and radish this week. Hope it will keep growing!
Thank you for reading our blog. Until next time, ISN fam!