Good afternoon everyone! I hope you are enjoying this slightly cooler week 😀
This week we have been continuing our inquiry regarding "My Town". Students got to build their own houses with LEGO. We realized that it was pretty difficult to make an exact replica, so we decided to focus on what makes our homes special! We had someone install a rotating door. Others added a huge television, while others focused on how many stories their house has.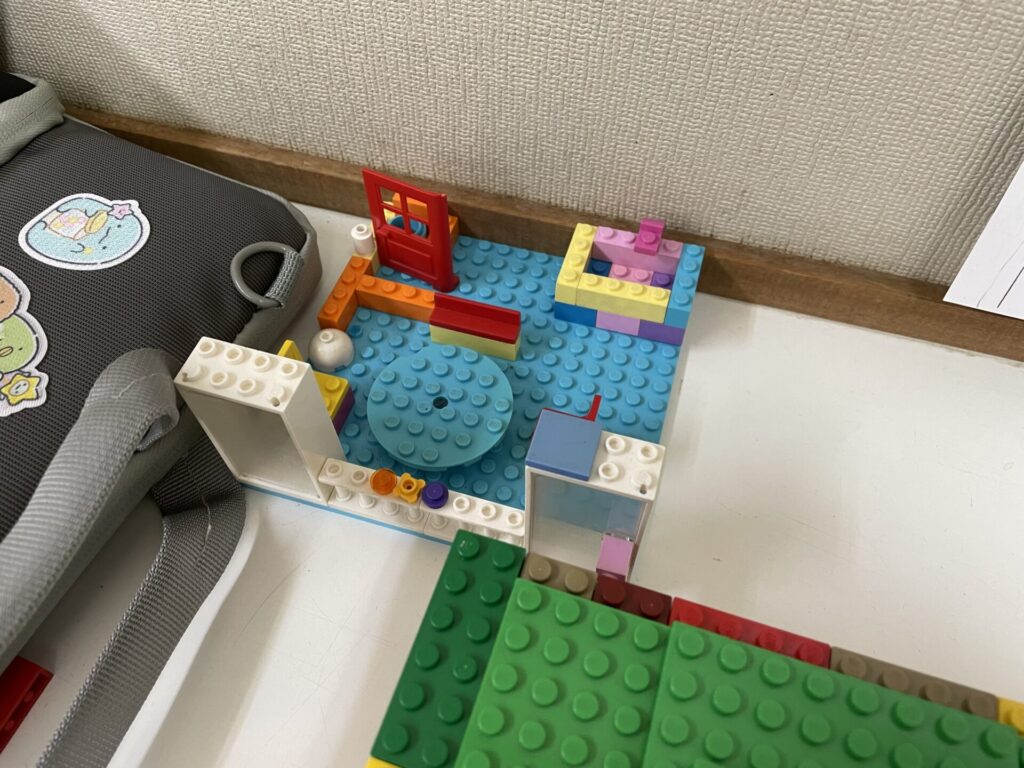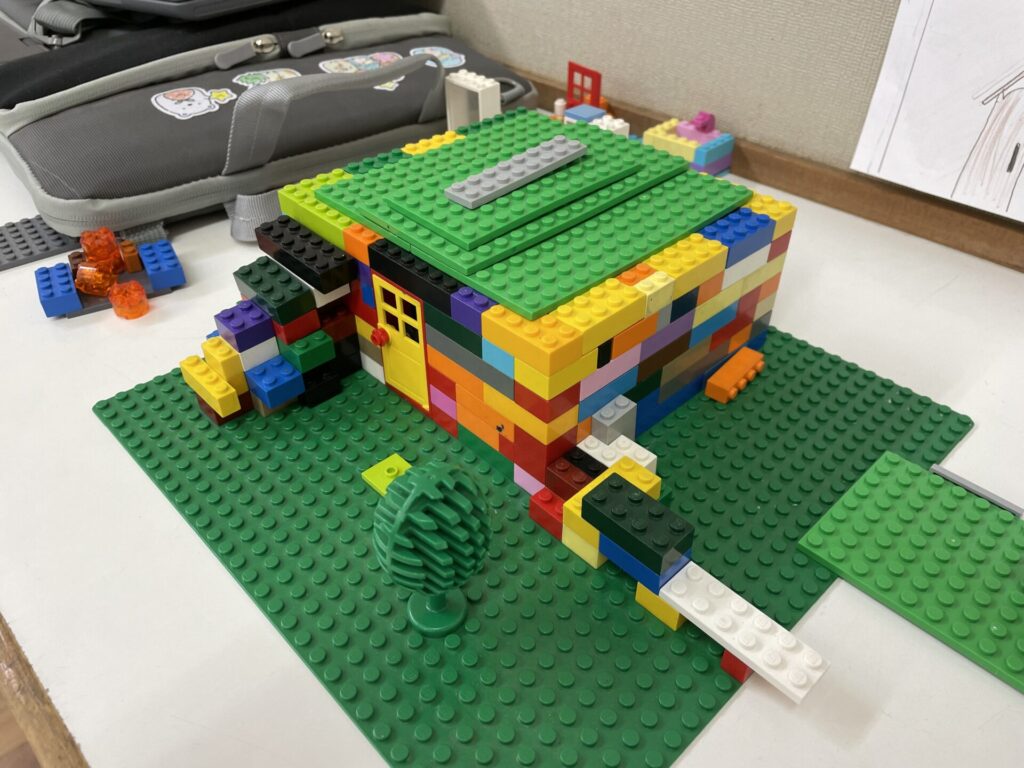 Some of the students' awesome houses!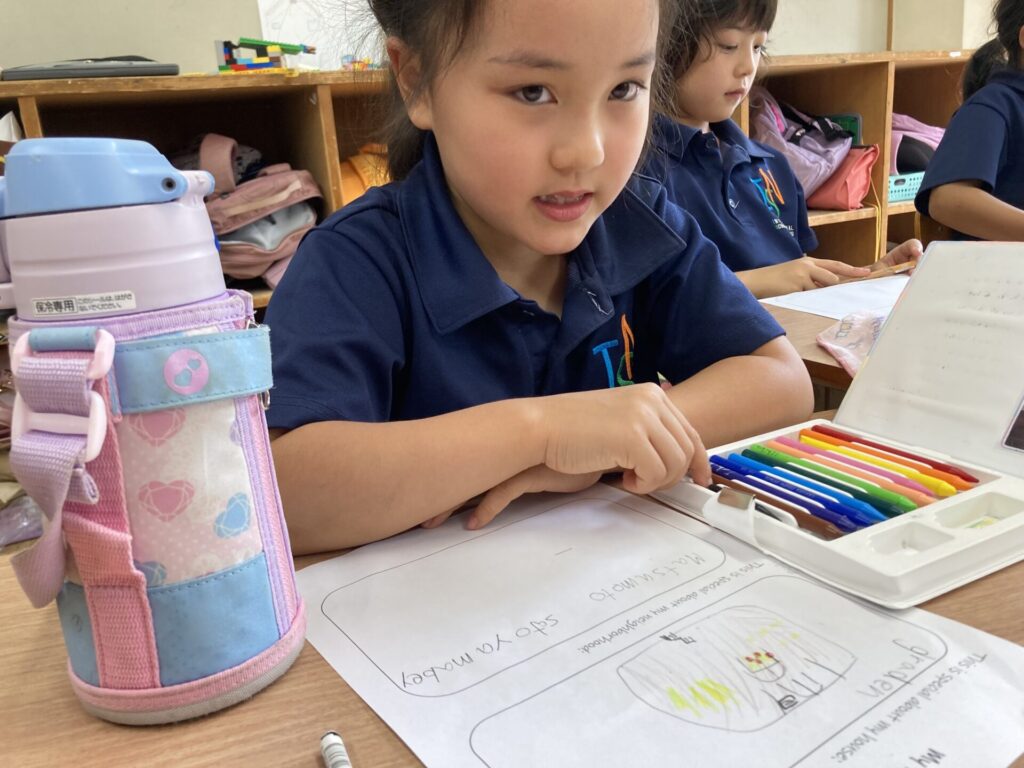 We have also been continuing our book reading, spelling, and math classes in the morning. Students have really been getting the hang of it and are starting to get into the routine a little more.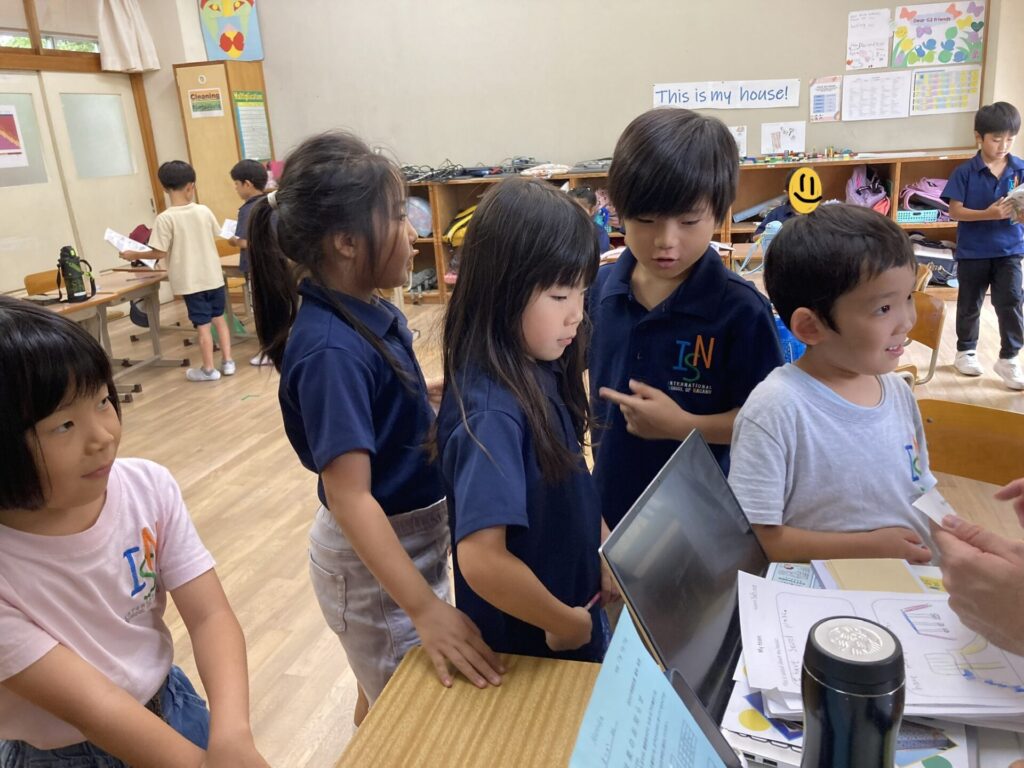 Big lines to check their work, good job guys!
Since Monday morning, we have been doing a little morning meditation before classes start. Most students have been reacting to it very positively and enjoy a moment of relaxation in quiet to clear their mind.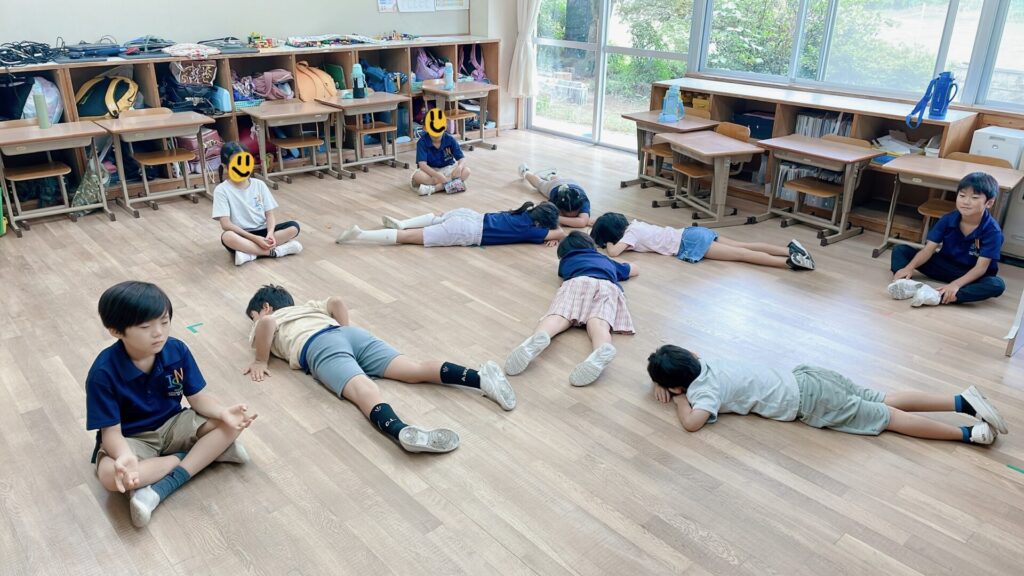 Students trying to find a relaxed spot for them to relax and focus on themselves.
Some positive news from our school nurse, we had our body measurements on Tuesday and she was impressed with how students behaved in the nurse room and patiently waited for all others to finish! Good job grade 2!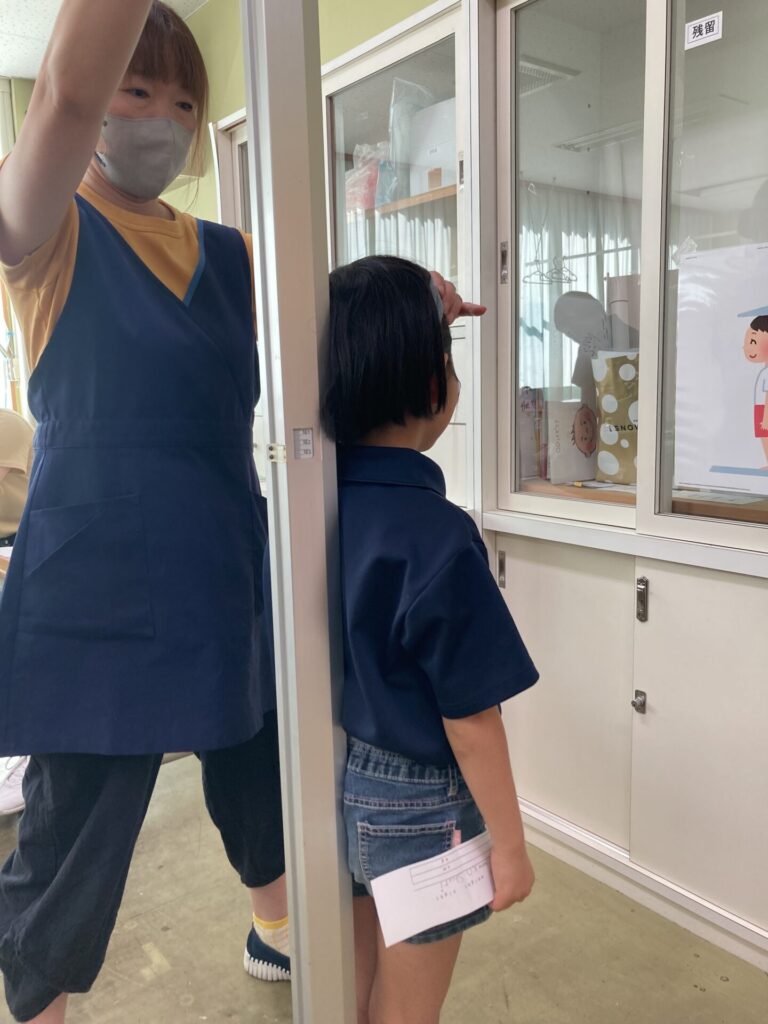 On Thursday we had our first class where we used our Chromebooks (outside of programming class). Of course, it was really exciting to use our Chromebooks during UOI, we got to use Google Maps for the first time and searched for our own houses. The goal was to have students show their houses to each other. Wow, students were so excited to show their houses and comment on where they all lived, it was a lot of fun!
Parents, for everyone who helped their kids with their book reports, thank you so much! I am looking forward to seeing everyone's book reports.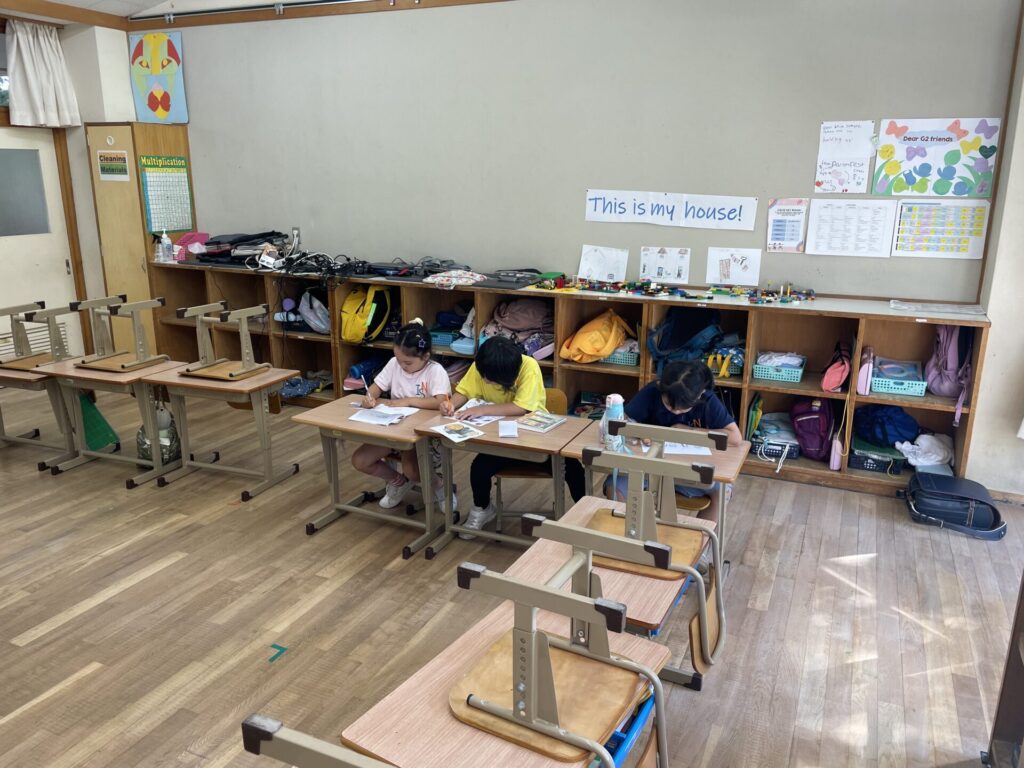 Some students enjoying a moment of peaceful coloring before the daystart 🙂