Greetings!
Wow, it's been a while again and I hope you are all well and fine and enjoying the slightly cooler weather.
So, we are back in the Middle School classroom and these past few days I have mostly been observing the students catching up with one another and getting used to the rhythms of school life once more.
We began the week by sharing our various tales of what we did during the summer vacation and it was fun and illuminating to hear each other's stories and the responses from their classmates. Is sounded like everyone definitely had fun and it was well needed by all.
We then moved on to consider the the new term ahead and what our various goals can be. I had one on one meetings with everyone and I was impressed with some of their very sensible sounding responses. It seems they have all learned from the first part of the school year and are now ready to embark on improving their abilities.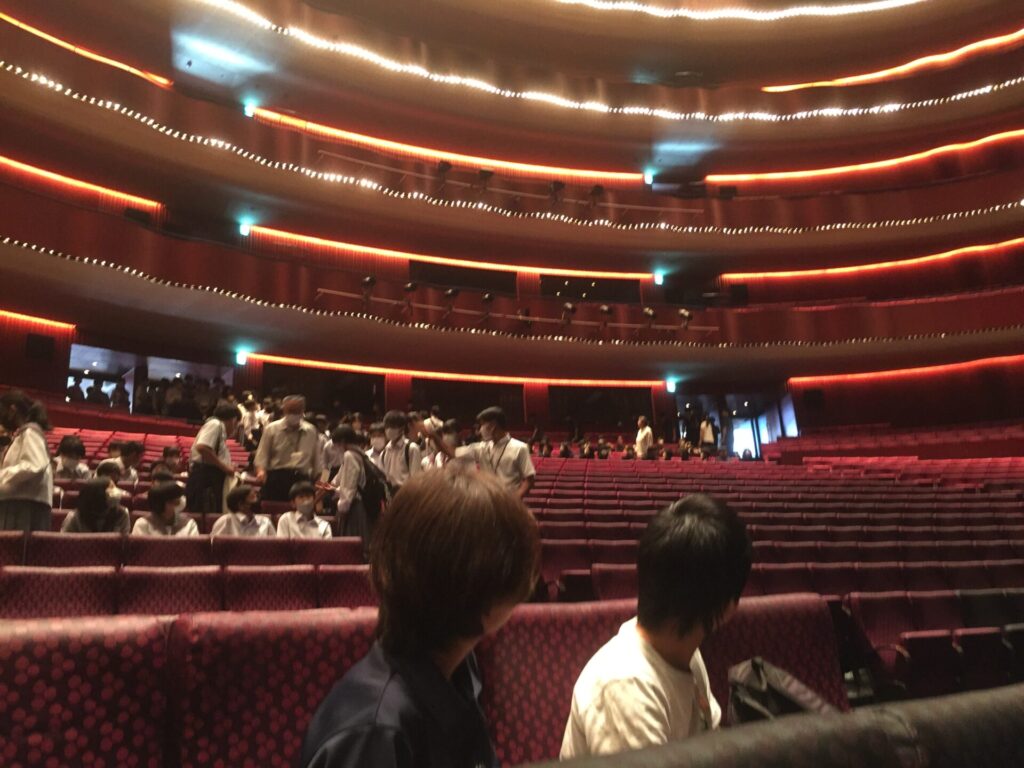 Grade 7 students had a trip to the opera on Tuesday morning and were treated to a dazzling production of "L Boheme" by Pucini. It was performed by the Seiji Ozawa Music Academy Orchestra as part of the Seiji Ozawa Matsumoto Festival and the Opera for Children program. It was a first for us all to be at an opera and the students, in time honored teen manner, seemed somewhat non-plussed by the whole affair. However, their teacher was well and truly impressed and very grateful for the opportunity to take in such a wonderful performance. My thanks to Matsumoto City for the kind invitation.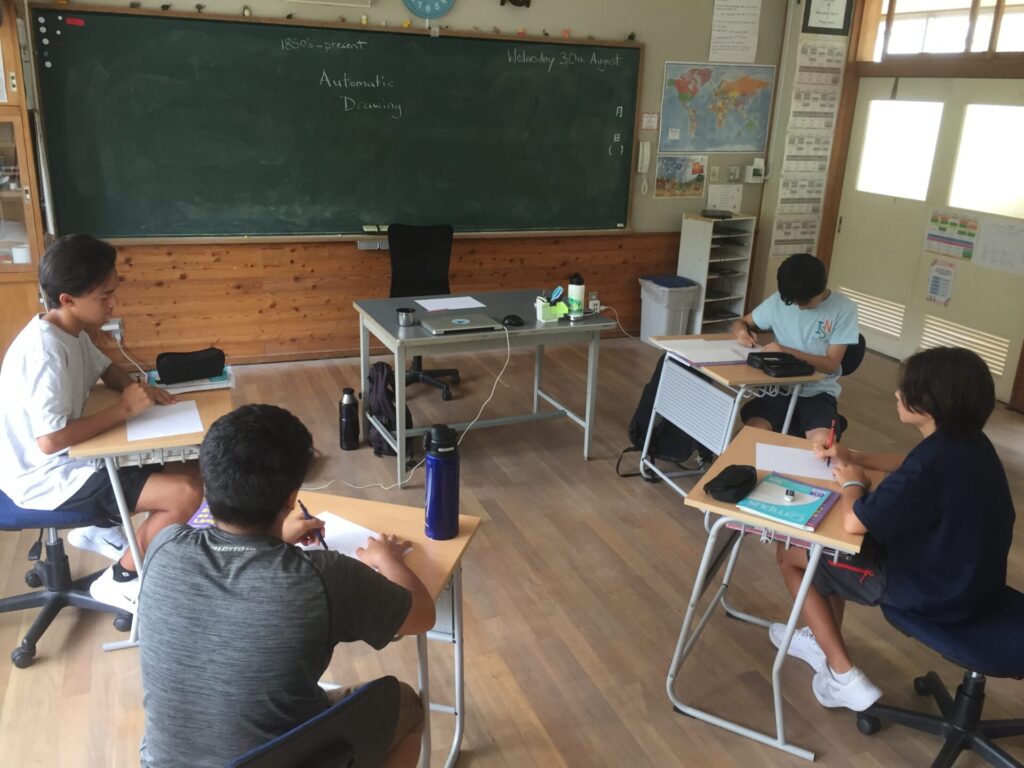 And finally, we took in some art with an impromptu "Automatic Drawing" session. The theme for our next IGCSE chapter is art, so the class began with the students exploring an old technique of trying to draw a picture without thinking about it and keeping one's eyes closed. It sounds easy/difficult at the same time and so it proved for the students. They appeared to enjoy it and it was fun listening to their interpretations of each others work.
On Friday we will continue with our school permaculture project and will begin planning how to assemble and maintain a school composting system.
I look forward to sharing our endeavors with you next week.
Hope you have a great week.
Ciao!