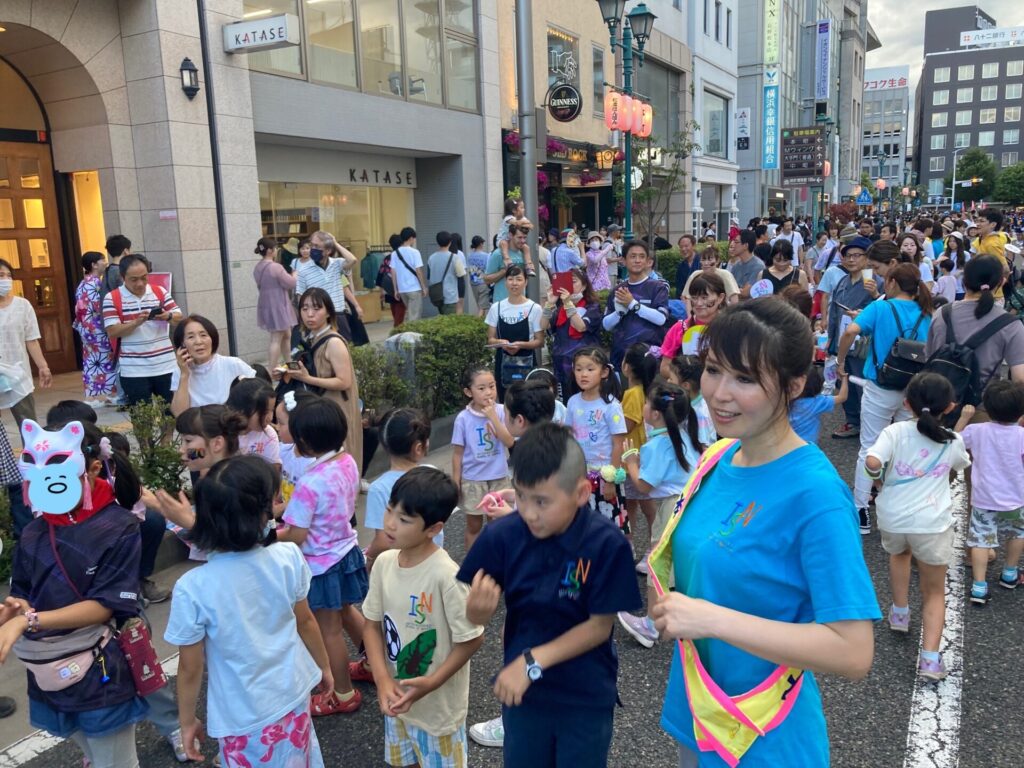 Matsumoto Bonbon is the largest summer festival in Nagano Prefecture, held on the first Saturday of August every year in the central area of Matsumoto City, Nagano Prefecture, stretching from the east side of Matsumoto Station to Matsumoto Castle🏮🙌🏰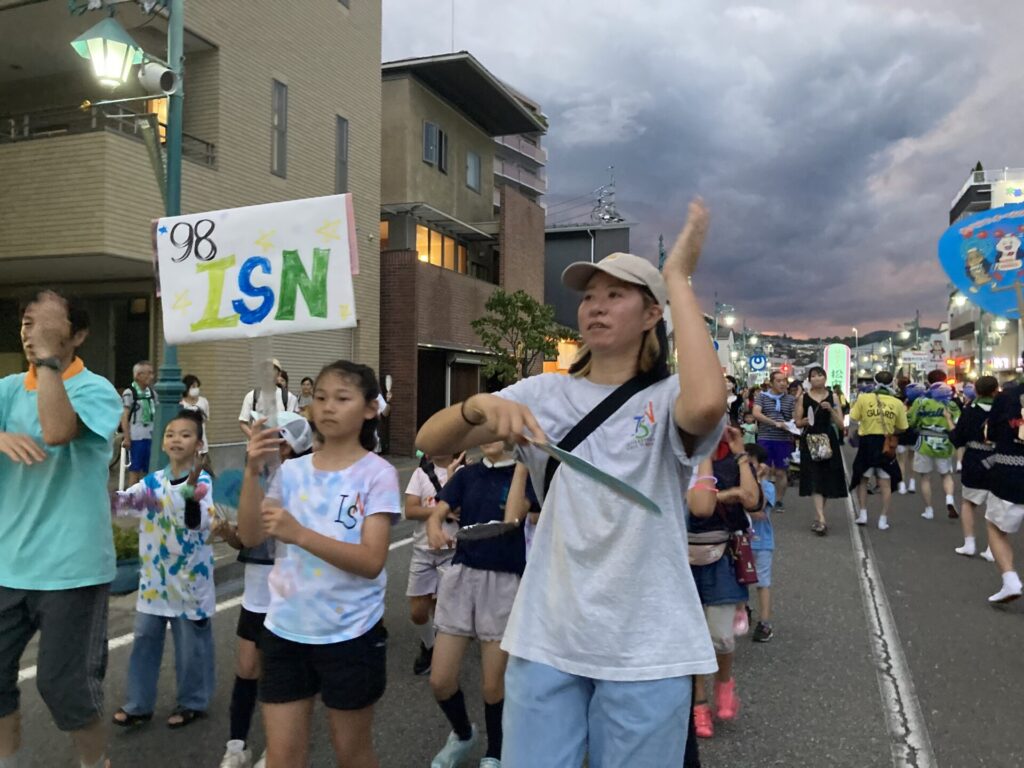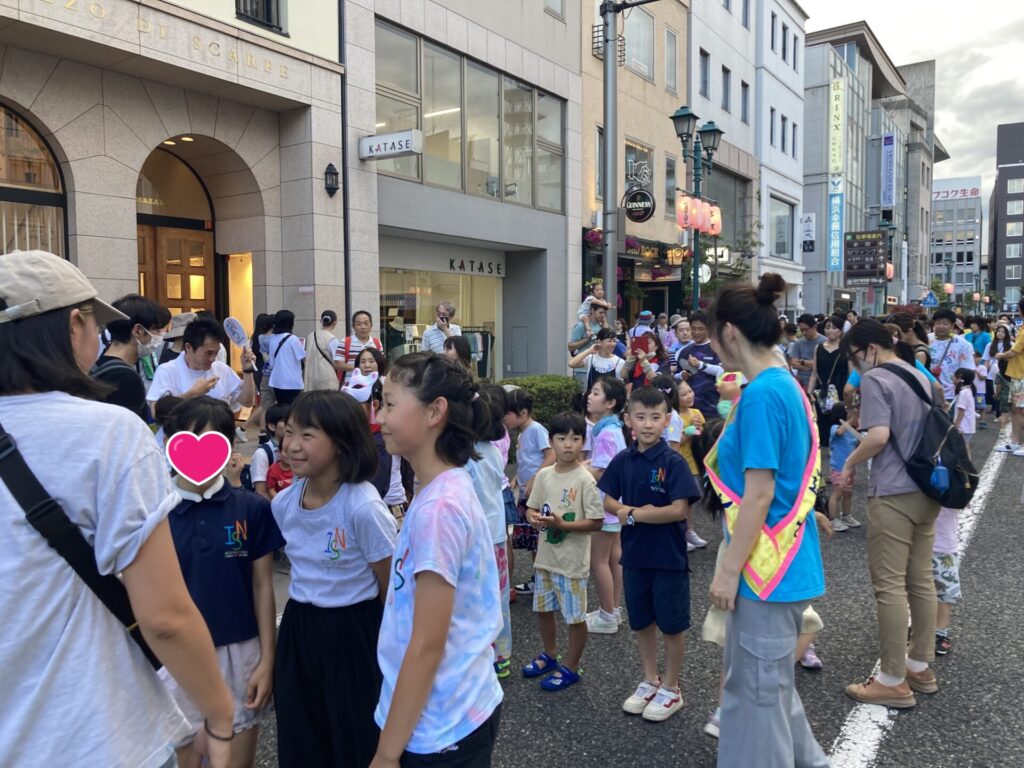 This will be the second time ISN has participated in this event.🤗👌
One of the main purposes of this year's participation was to strengthen bonds, and as an ISN team, preschool through elementary school students, children, parents, and staff participated in the event, interacting with each other across campuses.
We enjoyed our two hours to the fullest!
Some families made their own original T-shirts for the day, and some children participated with cute hairstyles.🌟We hope to participate again next year with ISN!