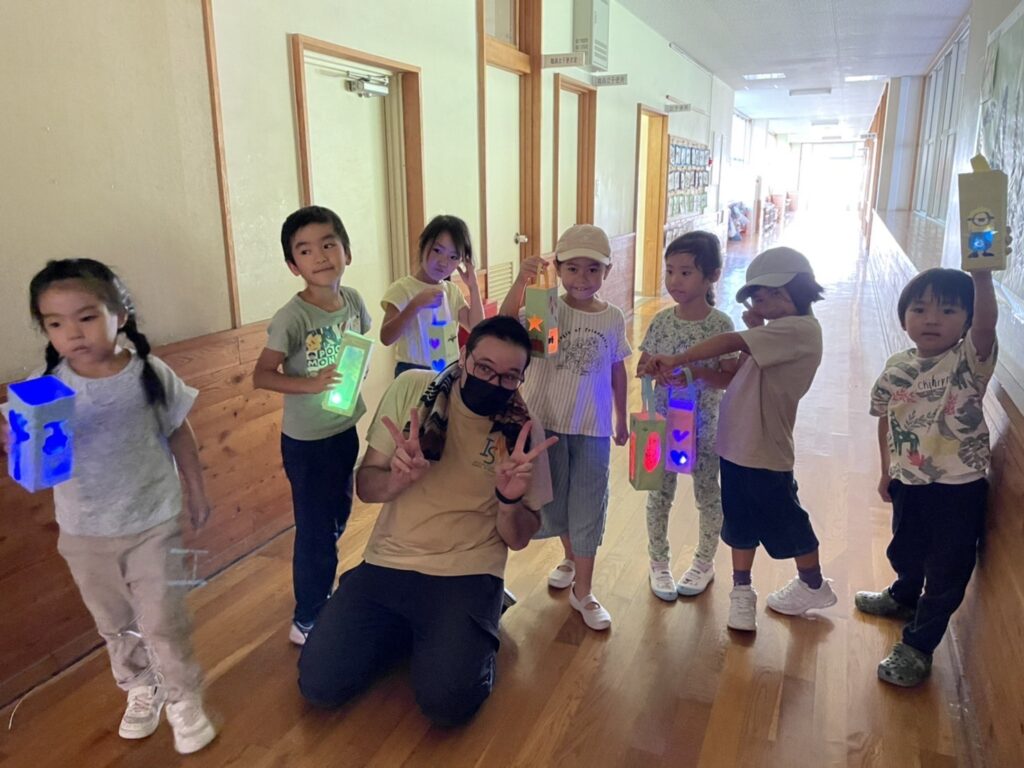 Hi everyone!😊✨
On September 10, we hosted a special Saturday program for our pre-school students. In the morning we introduced ourselves and went over the flow of the day.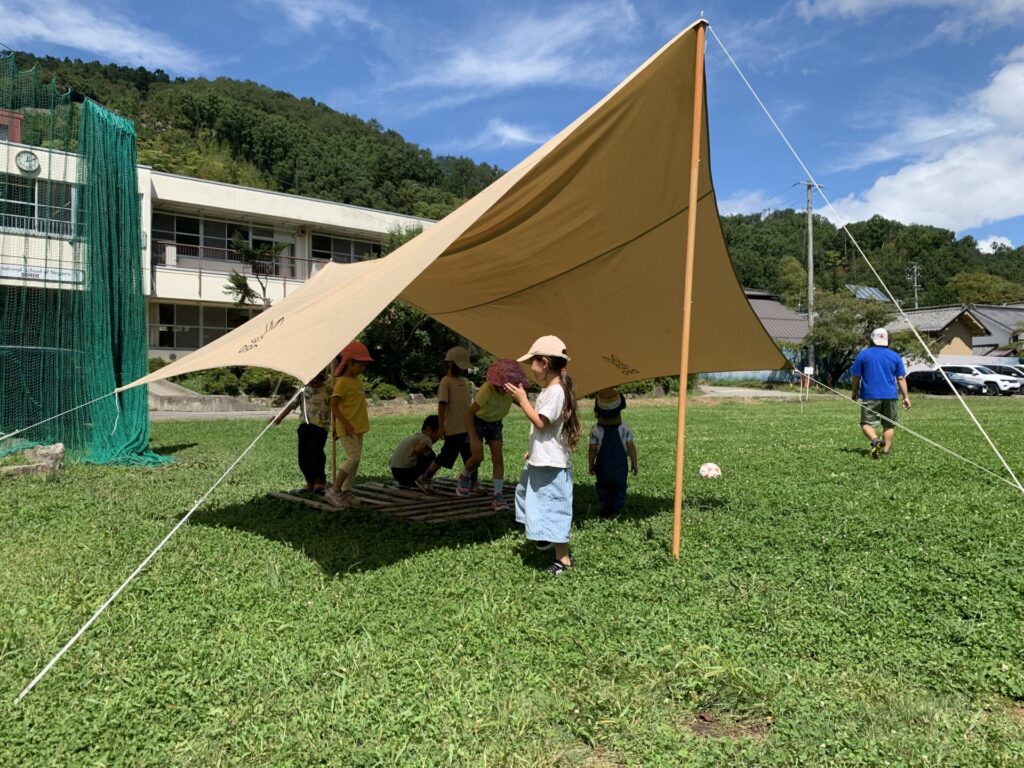 Since the weather was nice and sunny, we quickly went outside and set up our tarp to create a little more shade. After that we decided to bring a little more color to our campus and we all painted tree trunks that we will place around our firepit 😀
We enjoyed a nice bento that our parents had brought and after that we made s'mores in the firepit, yummy! 🥄
In the afternoon it was a little too hot to be outside so we went inside the school and read a storybook together. We learned about Halloween in the Netherlands and how we make lanterns to bring to every door. It's still a little warm outside, but we already made our lanterns for next month!
Hopefully we can show them to our friends during our pre-school Halloween party next month in our Gojo campus!🎃✨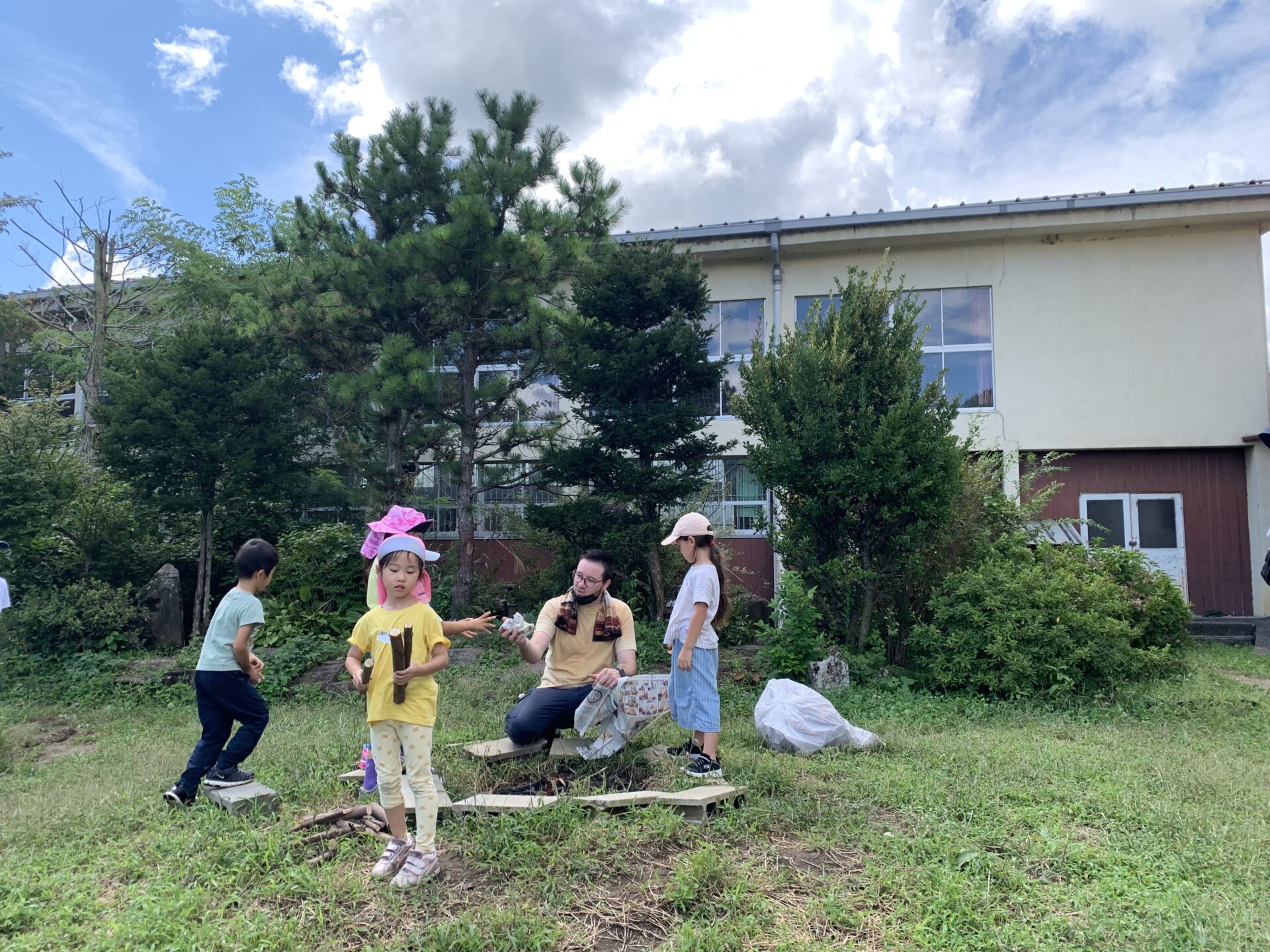 ——————————-
みなさん、こんにちは!🌞
9月10日(土)、プレスクール生(4-5歳)を中心に、スペシャルサタデープログラムを開催しました!!🍎🍃
午前中はまず、自己紹介と一日の流れを確認しました。⌚
この日は天気も良かったので、早速外に出て、参加者皆で日陰を作るためにタープを設置しました。⛺
その後、キャンパスにもう少し色をつけようと思い、みんなで木の幹にアクリル絵の具を塗って、焚き火台の周りに置くことにしました 😀
そのあとはそれぞれが持ってきたお弁当を食べ、その後はデザートに焚き火台でスモアを作りました。🔥
午後は、外に出るには少し暑すぎたので、学校の中で一緒に絵本を読みました。
オランダのハロウィンについて学んだり、ランタンを作って各部屋に持っていったりしました。まだ9月ですが、来月用(Halloween)のランタンを作りました。
来月、五常キャンパスで行われるプレスクールのハロウィーンパーティーで、お友達に見せられるといいですね。🎃