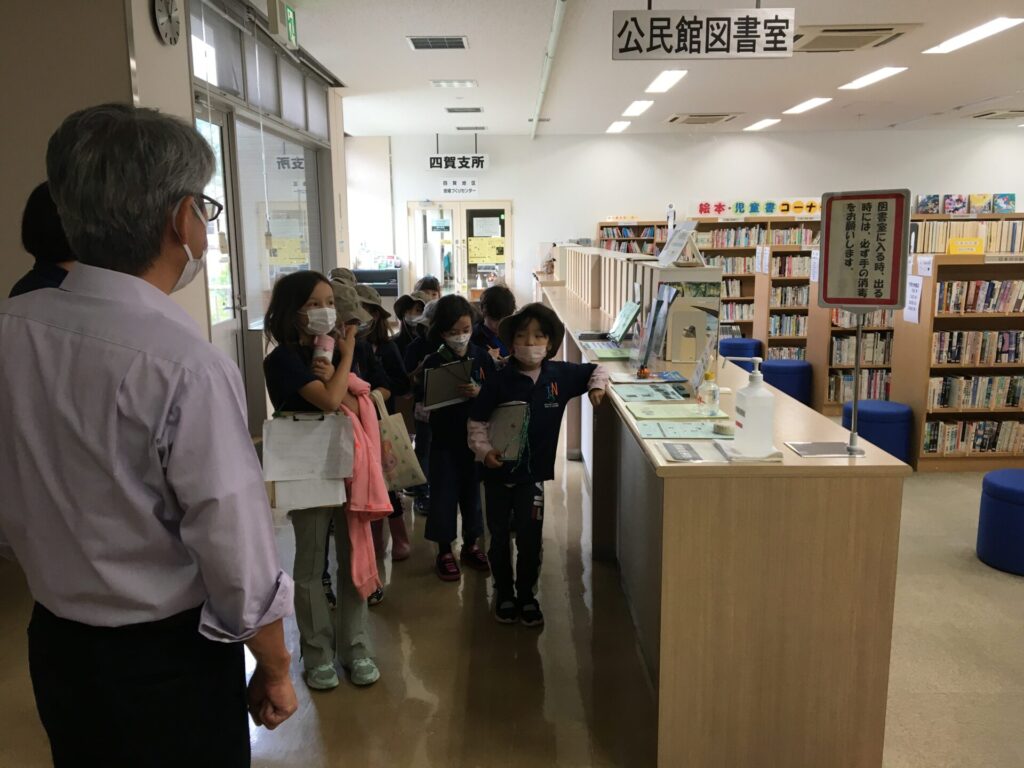 Good day everyone.
Last LOI2 (How local government works and helps its citizens), we had an opportunity to visit Shiga Town Hall for an excursion. Grade-2 had a chance to talked to them and learned some few things about their nature of work and their working environment. They allowed us also to visit their meeting room, departments, library and other area for operational purposes. The spokesperson treated us well and answered all of our queries. And we are so grateful to meet him.
Pertaining to unit 3, it was about recognizing problems can help us solve them. In order to assessed our awareness regarding this matter, we did some brainstorming before we started our posters and signages making. Some examples of posters that we did are based on our own experiences and observations in school like, "Don't hit each other, Do not break the glass, Organize your classroom, Pick up the trash to make the school clean and etc.. The posters are intended to warn us from accidents, conflicts and confusions in a public place like school. The posters and signages help us also to be a good student in school and do the best practices in school. These ideas are also helpful and useful for the parents and visitors who will visit the school in the near future to use as their guidelines in visiting the school. Helping people to be safe in any simple ways are a heroic act.
In additional to that, we had also a diorama making for our ideal community. We designed our ideal mini house, school, market, hospital, etc. to be formed as our mini community. At the end of the day, these projects will help us to understand our objective on why we need to be organize in life.
Thank you for your understanding and cooperation.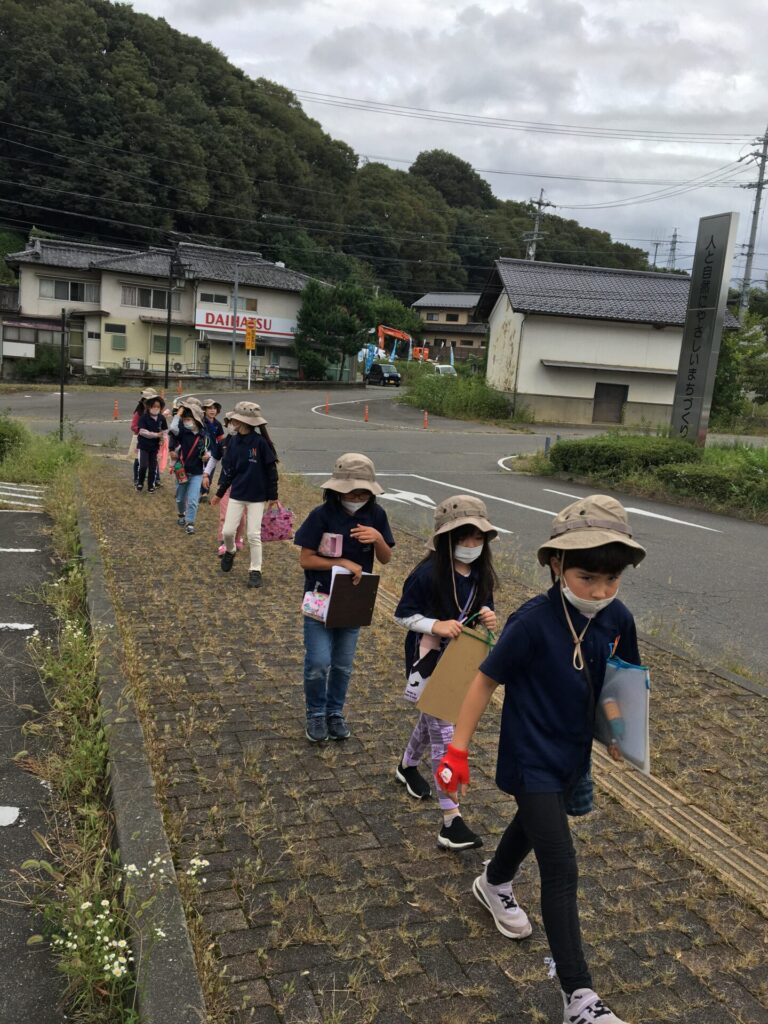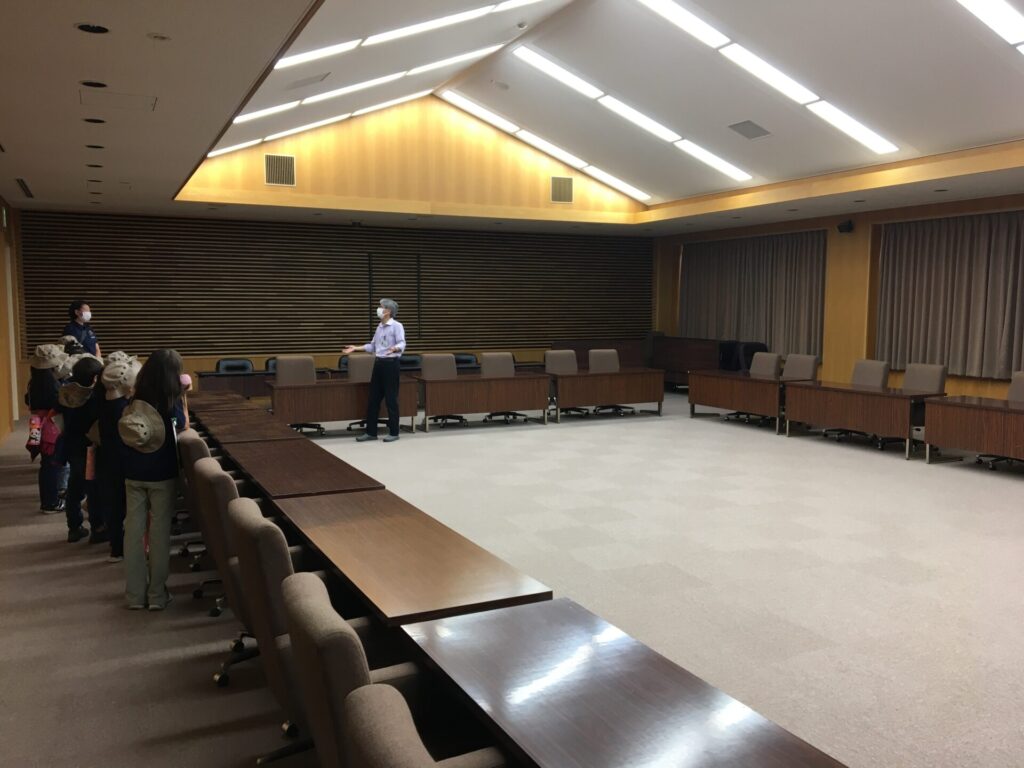 前回のLOI2(地方自治体の働きと市民をどう助けているか)では四賀支所へ仕事内容や職場環境について学びに行きました。また、会議室やさまざまな部署、図書室など、業務に必要な場所を見学させていただきました。四賀支所長の方は私たちによくしてくれ、質問にもすべて答えてくれ、とても嬉しかったです。
Unit3では、「問題を認識することは、問題解決に役立つ」というテーマで学習を進めています。この問題に対する私たちの意識を評価するために、ポスターや看板の制作を始める前に、ブレインストーミングを行いました。例えば、「ぶつからない」「ガラスを割らない」「教室を整理整頓する」「ゴミを拾って学校をきれいにする」など、自分たちの経験や学校での観察に基づいて作成したポスターの例です。このポスターは、学校のような公共の場での事故や生徒同士の衝突、混乱を警告するためのものです。ポスターや看板は、私たちが学校で良い生徒でいること、学校で最善の行動をすることにも役立ちます。これらのアイデアは、近い将来、学校を訪れる保護者や訪問者が学校を訪れる際のガイドラインとして使用する際にも役立ちます。どんな簡単なことでも、人々の安全を助けることは、素晴らしい行動です。
さらに、私たちの理想のコミュニティーのためのジオラマ作りも行いました。家、学校、市場、病院など、自分たちの理想とするミニコミュニティをデザインしました。最後に、これらのプロジェクトは、なぜ私たちが人生において組織的である必要があるのか、私たちの目的を理解するのに役立ちます。
皆様のご理解とご協力を感謝しています。