Greetings everyone.
As we find ourselves at the end of another week, we hope that everyone is doing well.
This week will be the final week for unit 3 and we kicked things off with the continuation of our planning for our mini town. The students drew their blueprints and also wrote down some of the things that will be needed for their facilities such as windows and doors.
The following day, the students started cutting up and designing their buildings according to their own ideas. The students also used old newspaper to cover the boxes and get them ready to be painted.
Of course, the students enjoyed the painting as they used different colors and even mixed to get some nice combinations going. We also managed to finished our town earlier than expected and this will give us some time to finish other work that had not been completed.
Friday is going to be dedicated to trying to decided which play will be performed for our annual Christmas performance day. We hope that you will have a good weekend, and great week ahead.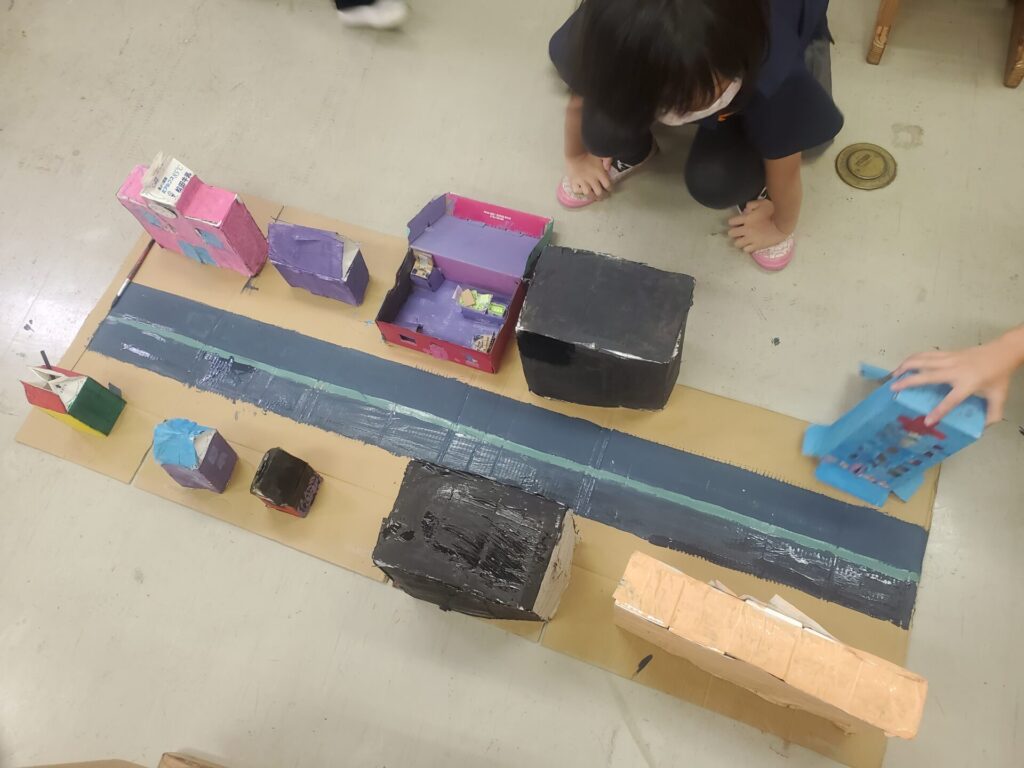 今週はUnit3の最終週で、ミニタウンのプランニングの続きから始まりました。
設計図を描き、窓やドアなど施設に必要なものを書き出しました。翌日からは、自分たちのアイデアで建物を丁寧にカッティングしたり、設計していきます。古新聞で箱を覆い、ペンキを塗る準備をしました。もちろん、生徒たちはさまざまな色を使ったり、混ぜたりして、素敵な組み合わせでペンキ塗りを楽しみました。金曜日は、毎年恒例のクリスマス・パフォーマンスでどの劇を上演するかを決めることになります。
それでは皆さん、良い週末をお過ごしください!