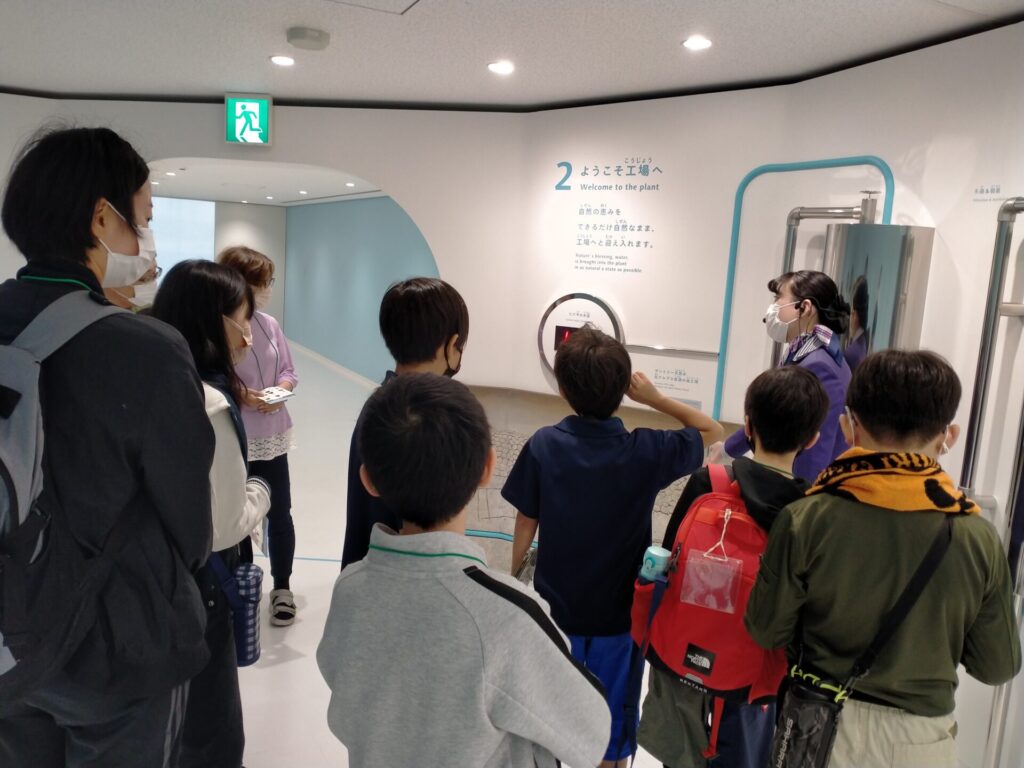 In Grade 5, we just finished UOI 3. To wrap up the unit, we went to the Suntory Natural Water Northern Alps Shinano Forest Plant in Omachi. We were given a free one-hour guided tour of the bottled water factory. The trip was both enjoyable and educational. Students learned how raindrops turn into bottled water.
Before the guided tour, we were given a one-of-a-kind BINGO card to use during the tour. The cards contain various images of the things we can see during the tour. The guide led us to a mini theater where we watched a short video about how bottled water is made from rainwater, a process that takes 20 years! After we finished watching, the guide led us to an exhibit that showed how bottled water is made in their factory. She also explained the processes that the water must go through before it is bottled and distributed to consumers.
We were also taken to a mezzanine where we could see the mountains. We sipped the free bottled water given to us while gazing at the mountains. After the tour, the students played on the playground outside the factory.
It was a really fun and educational short trip.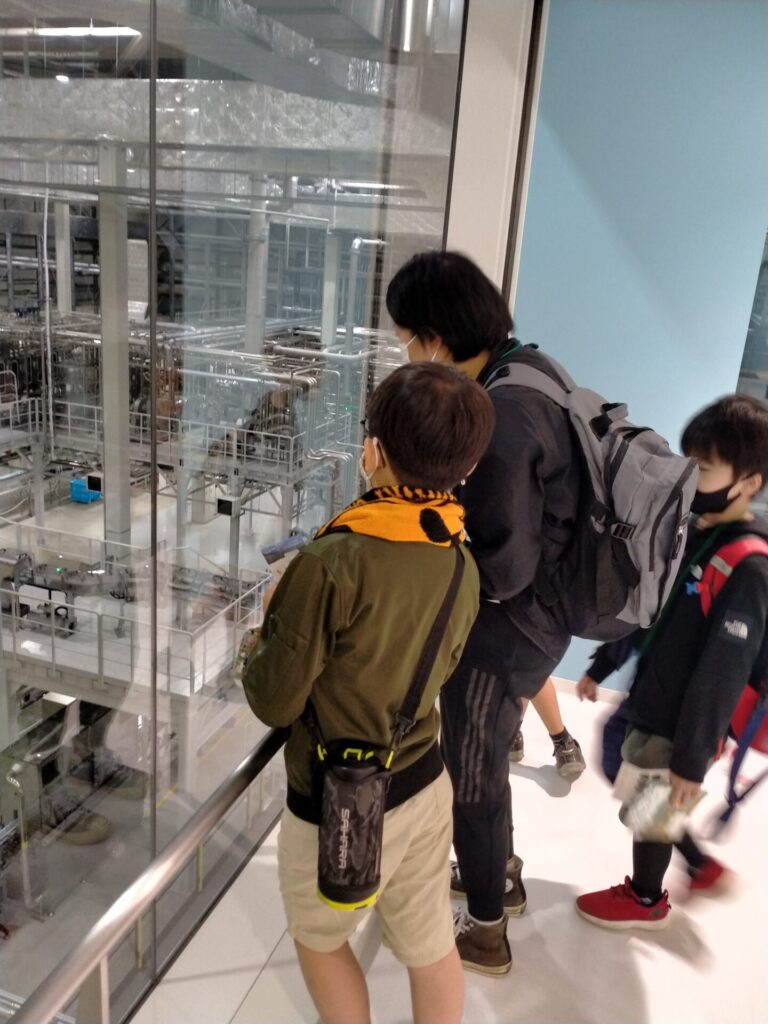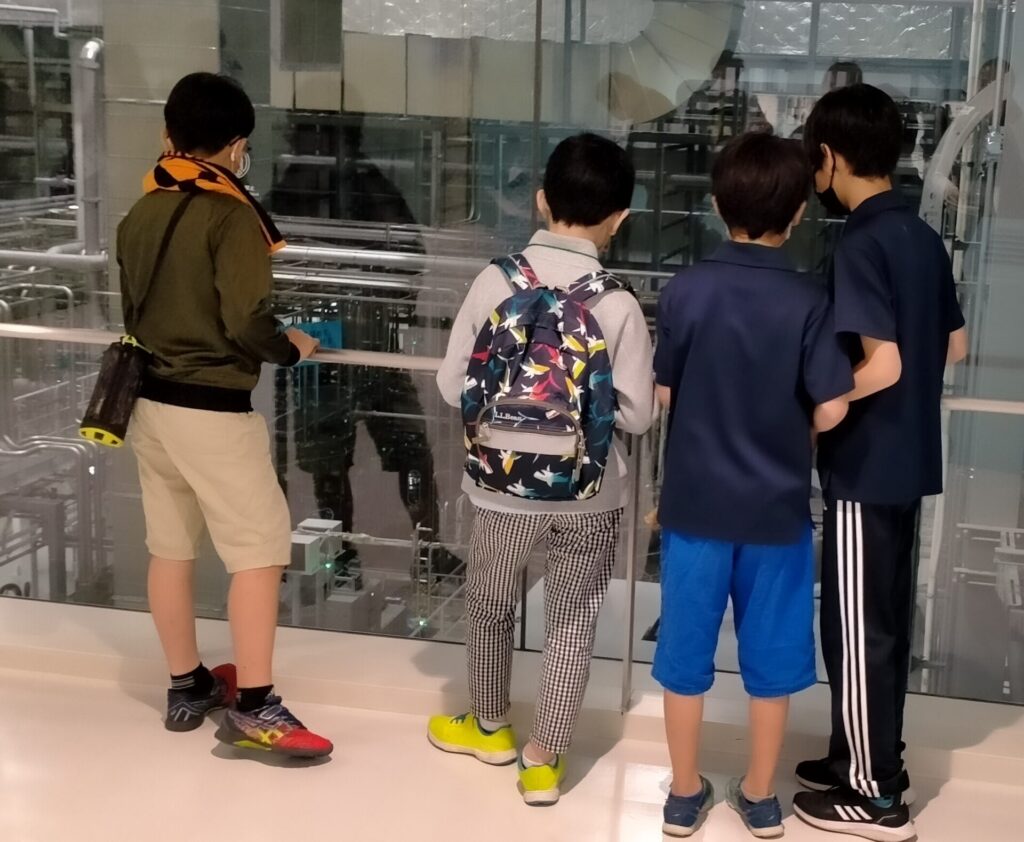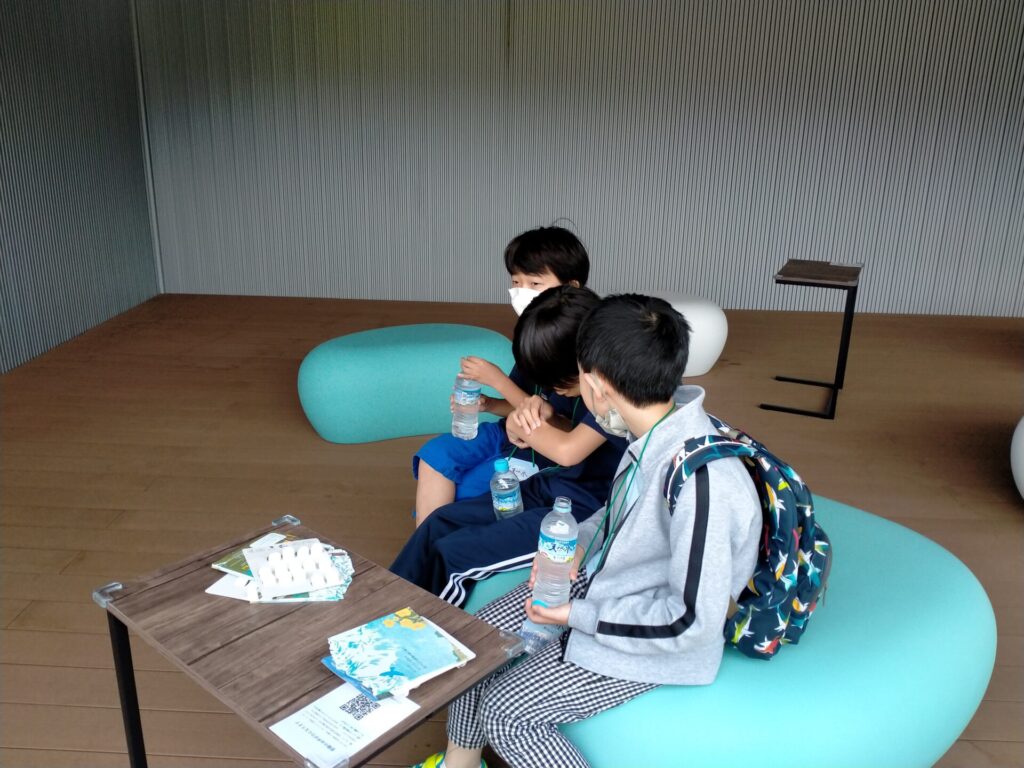 Grade 5はUOI3を終えたばかりですが、単元のまとめとして、大町市にあるサントリー天然水北アルプスしなのの森工場に行きました!!
工場を1時間見学させていただきました。
この工場見学は、楽しく、子どもたちにとって学びの場所になるものでした。
雨粒がどのようなプロセルを経てペットボトル入りの水になるのか、生徒たちは学ぶことができました。
ガイドツアーの前に、ツアー中に使える世界に1つだけのBINGOカードが渡されました。このカードには、ツアー中に見ることができる様々なものが描かれています。ガイドさんの案内でミニシアターに行き、ボトルウォーターが雨水から20年かけて作られる過程を短いビデオで見ました。
ビデオ鑑賞が終わると、ペットボトル入りの水が工場でどのように作られるかを紹介する展示に案内してくれました。さらに二階に移動し、山々を見渡すことができました。サプライズプレゼントとして配られたペットボトルの水を飲みながら、山々を眺めました。 見学の後は、工場の外にある遊び場で身体いっぱい遊びました。