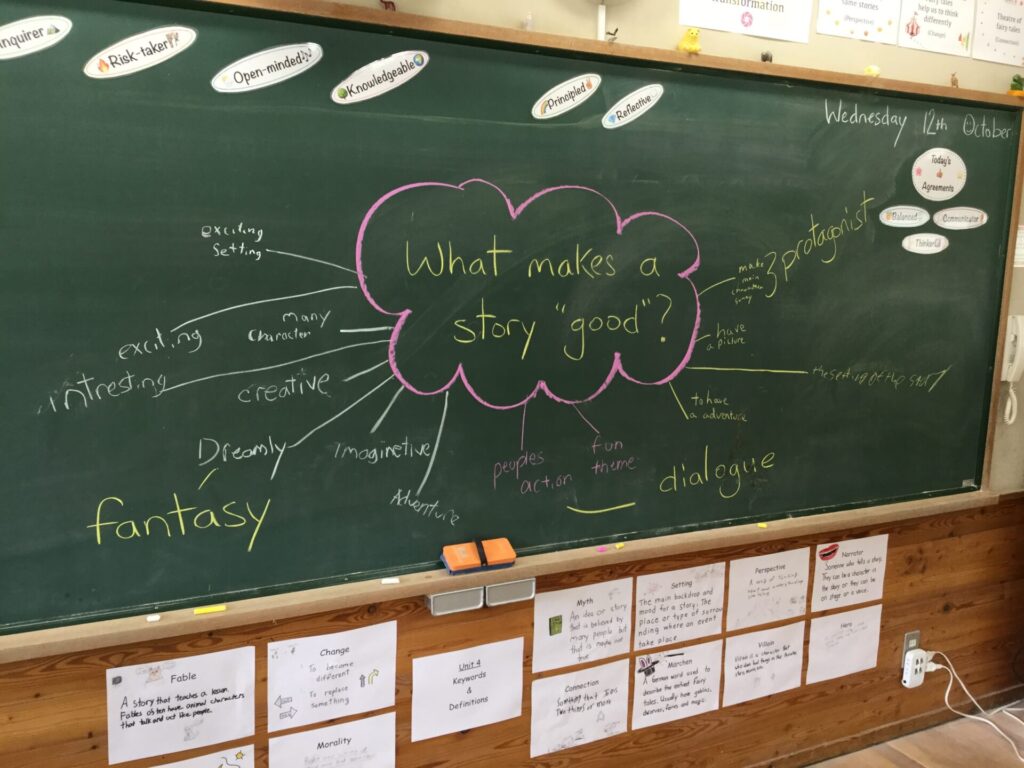 Greetings,
As leaves begin their yearly dance from green to red and yellow, Grade 4 have also begun a dance anew with another unit.
Unit 4 (How we express ourselves) is centered around fairy tales.
We started this week by considering what fairy tales are and imagining what we would like to learn in this unit. Some of the questions given by the students included, "Who made the first fairy tale?", "What is the oldest fairy tale?" and "How about (fairy tales in) other countries?"
We then moved on to look at some of the keywords for this unit, these include, symbolic, myth, setting and fable.
And in the latter part of the week we began making posters about our own favourite stories. From books to movies to comics and all else in between, all stories great and small were considered. I look forward to the students sharing these on Tuesday of next week.
This Saturday is also our annual Sports Festival. Students have been diligently practising and all are looking forward to sharing their labors.
I hope to see you there. Please stop and say hello.
Ciao!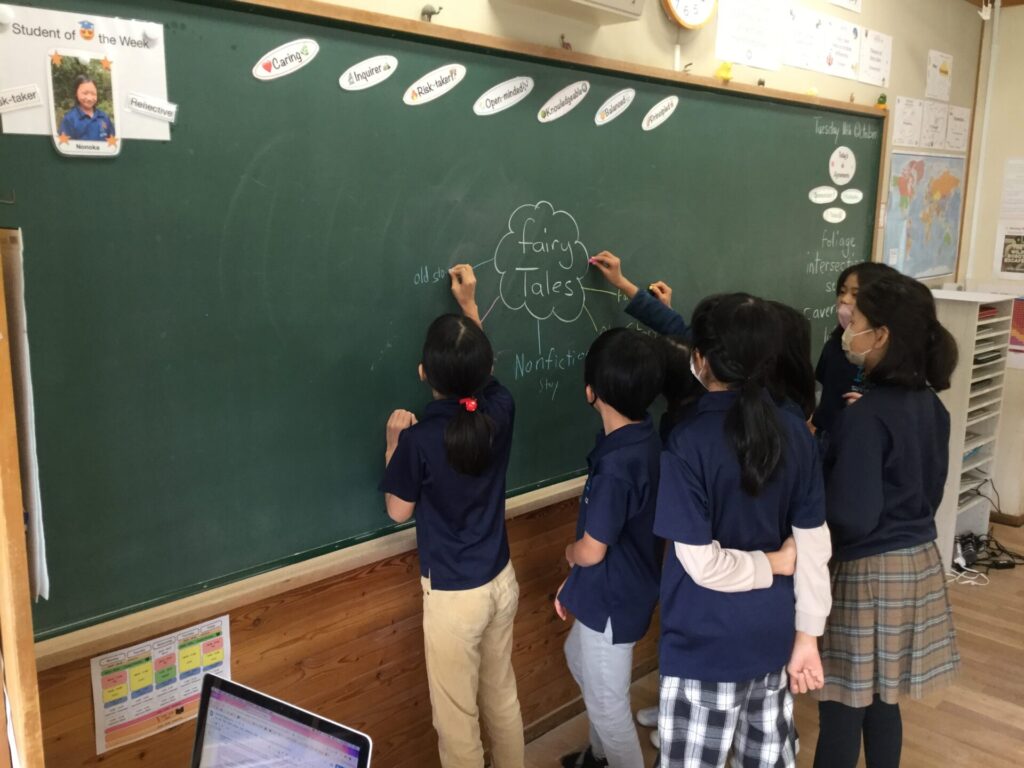 皆さん、こんにちは!
五常キャンパス周辺の木々が秋色に色づいてきました🍁🍃それではGrade 4の今週の活動をご紹介します😊✨
Grade 4は、Unit 4に入りました。Unit 4は、「How we express ourselves」。Fairy talesを中心に進めていきます。
まず、Fairy talesとは何だろう❓、そして、このUnitからは何を学びたい/学べるのだろう❓
話をしている中で、子どもたちからは、
・一番古いおとぎば話はなんだろう?
・他の国のおとぎばなしを調べてみよう!
・誰が一番最初におとぎばはしを書いたのだろう?
などの声が上がりました。そして、Unitに関連するキーワードを学んだりしました。
その後、生徒のお気に入りの物語のポスター作製に入りました。映画や本、漫画など様々な中から選びました。来週このポスターの発表があります!とても楽しみです♪
さきにもお伝えしましたが、まもなくSports Festivalが開催されます!当日は皆怪我無く、張り切っていきたいと思います!