This week I went out to mill rice. We were taught how to do it and it was great to see how they communicated with each other and split up to work on it. They also collected a lot of rice husks because they would be used as fertiliser for the Grade1's field. This week, G4 students proved by their behaviour that they are both communicators and caring.

At the UOI, teams mainly discussed scripting and movement ideas for the performance day play. Again, they showed good communication and a willingness to listen to and incorporate everyone's opinions.

The week was very relaxed. And the G4 students have been on a reading binge recently. They can often be seen during lunchtime reading new books from the library or quietly working on assignments. We also have the highest book loan rate in the school by far. They also request a lot of books, which makes the librarian very happy.

Have a wonderful weekend!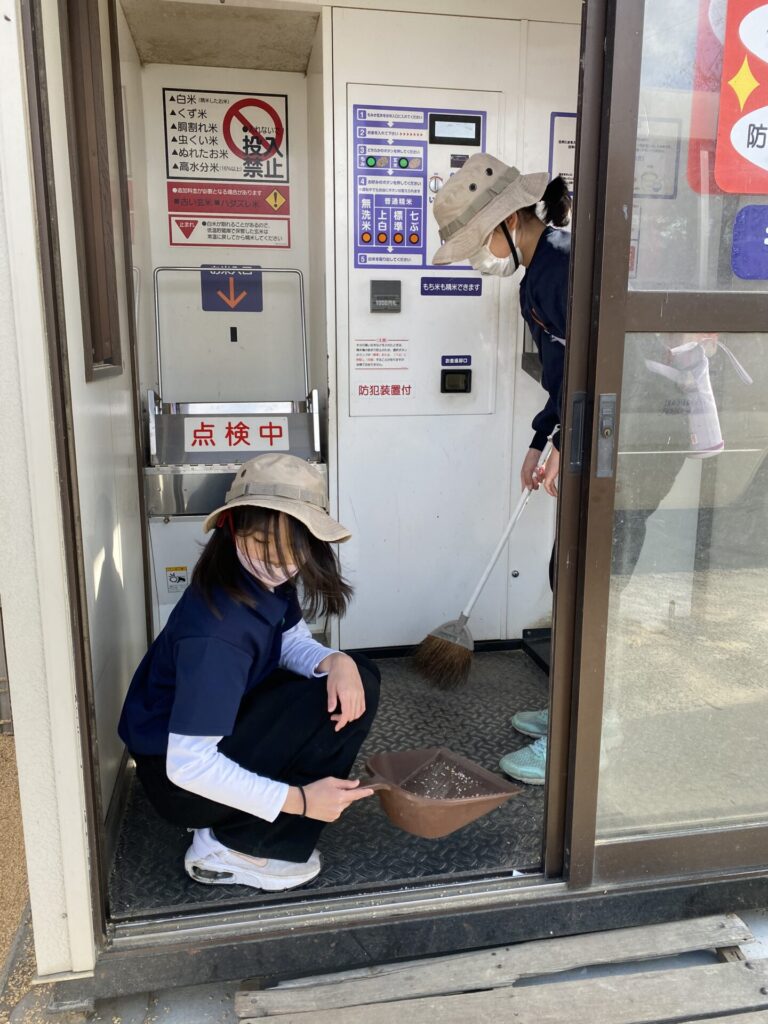 今週は精米をしに出掛けました。やり方を教えてもらい、お互いにコミュニケーションをとりながら手分けして作業に取り組む姿勢はとても素晴らしかったです。もみがらも、1年生の畑の肥料になるからとたくさん集めてくれました。今週、G4の生徒たちはコミュニケーションが取れる人であることと思いやりのある人であることを行動で証明してくれました。
UOIでは主にパフォーマンスデーの劇のスクリプト作成や動きのアイディアなどをチームで話し合いながら作りました。ここでもコミュニケーションを良く取りながら、そしてみんなの意見に耳を傾けて取り入れようとする姿勢を見せてくれました。
今週はとてもリラックスした様子で過ごしました。そして、G4の生徒たちは最近読書に夢中です。お昼休みも図書室に入った新しい本を読み漁ったり、静かに課題に取り組んでいる姿も良く見ます。本の貸出率も学校内で断トツ1位です。また、たくさんの本のリクエストをくれるので図書係の先生もとても喜んでいます。
それでは良い週末をお過ごしください。