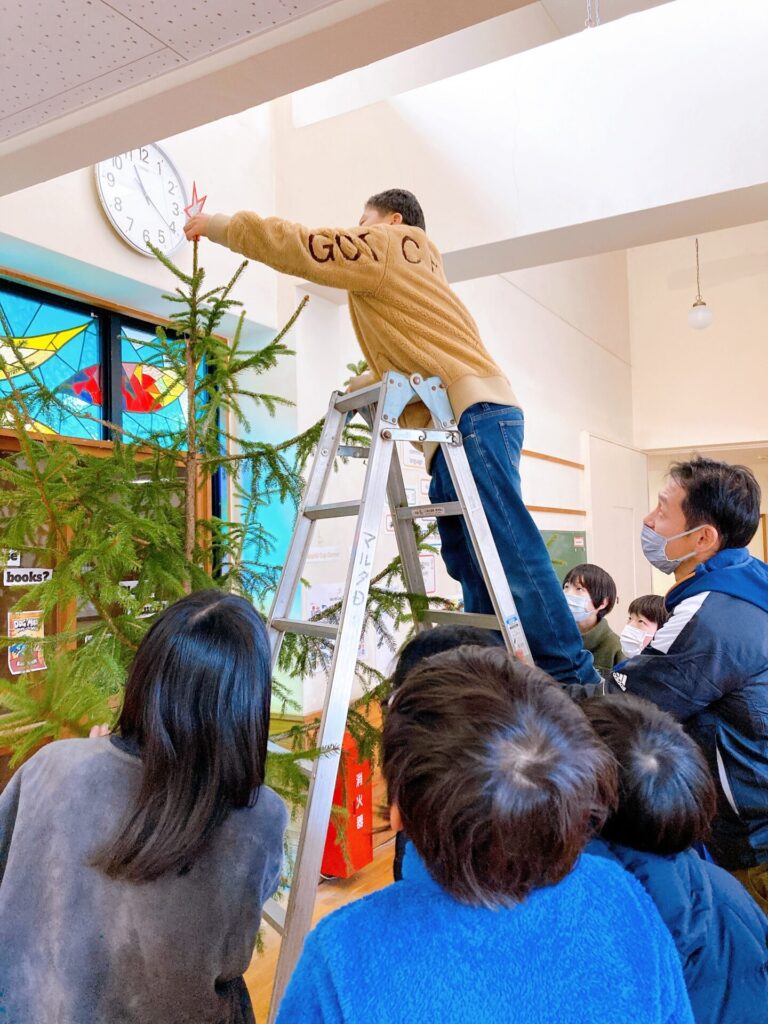 A warm greeting from Gojo school
Oh?😊✨Looks like everyone is getting ready for something, doesn't it?
A big tree… a big Christmas tree!!!!!!!!🎄We have a feeling it's going to be Christmas!
Actually, this Christmas tree is from right here in the Shiga area! A neighbor kindly donated this Christmas tree to us🌞Thank you so much!!!
Our students were so happy to see this Christmas tree, and we even got to have some fun decorating it!!!
Gojo Campus is made up of people like this who have been very good to us in the community.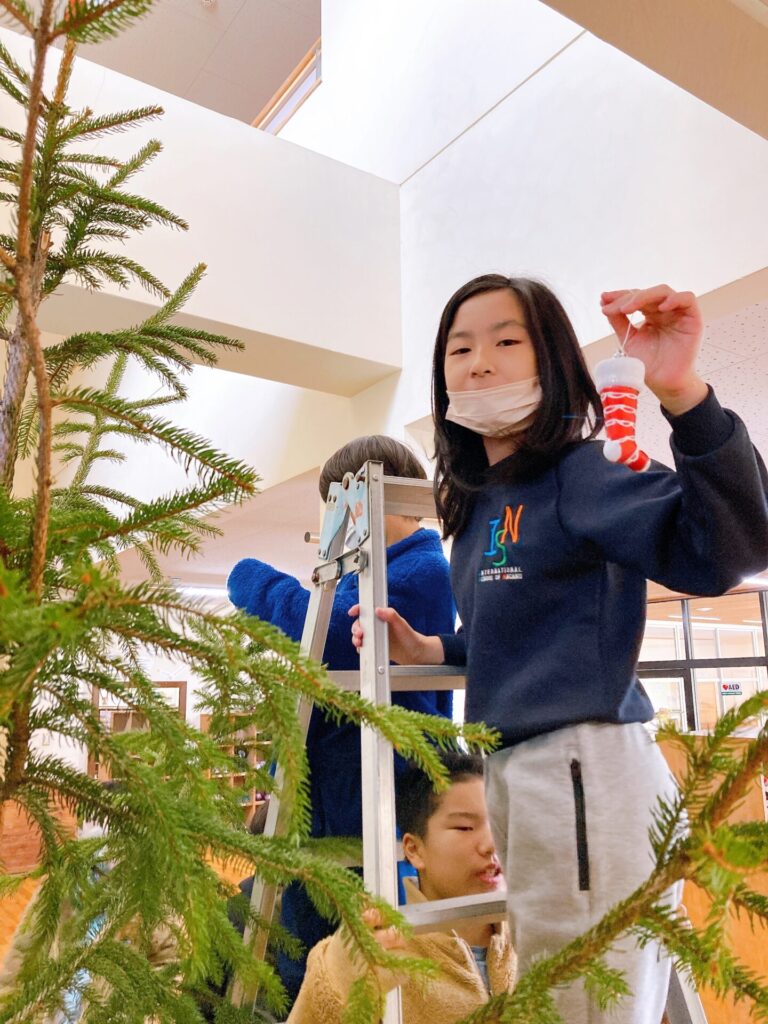 皆さん、こんにちは!🎅
五常キャンパスでは、クリスマスの雰囲気がたくさん漂っています🎄🎵その中でも、ひときわキャンパスを明るくしている存在がこちら…🎄💡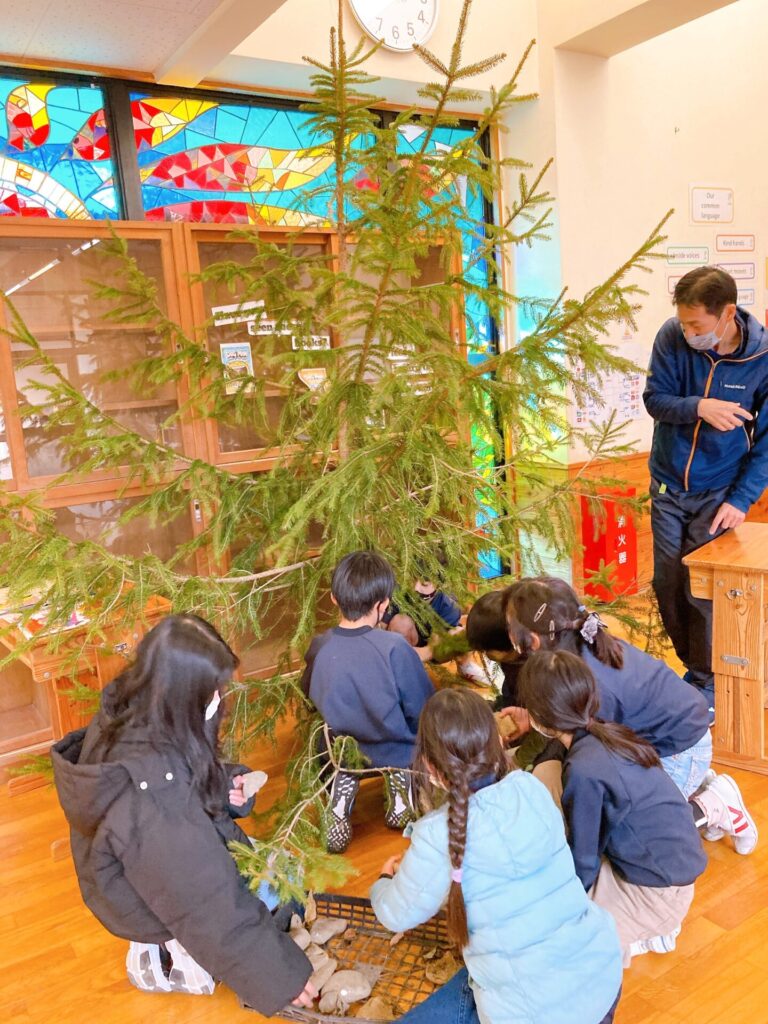 実はこのクリスマスツリー(もみの木)🌳、こちら四賀地区にお住まいの住民の方が五常キャンパスの裏山から採ってきてくださったものなのです!!ご厚意でご寄付していただきました🐣💛本当にありがとうございます!!!子どもたちは、このツリーを受け取り、とても喜んでいました!
五常キャンパスでは、このように地域の皆さんから様々なご協力を得て活動できています。
皆さん、いつも本当にありがとうございます!!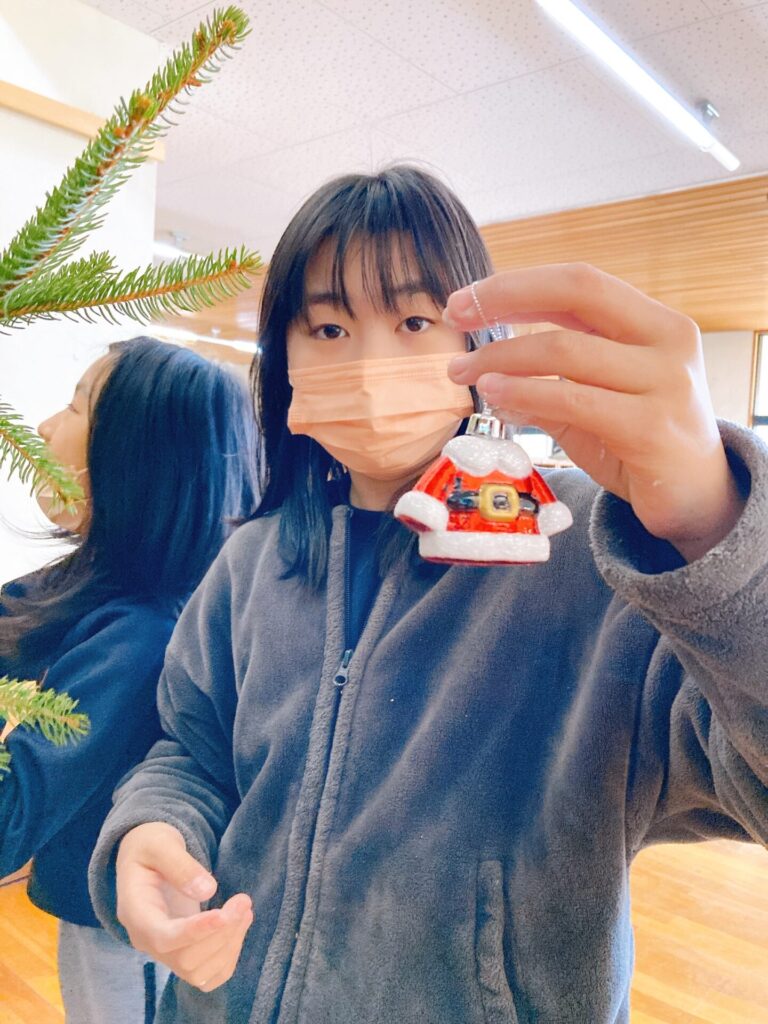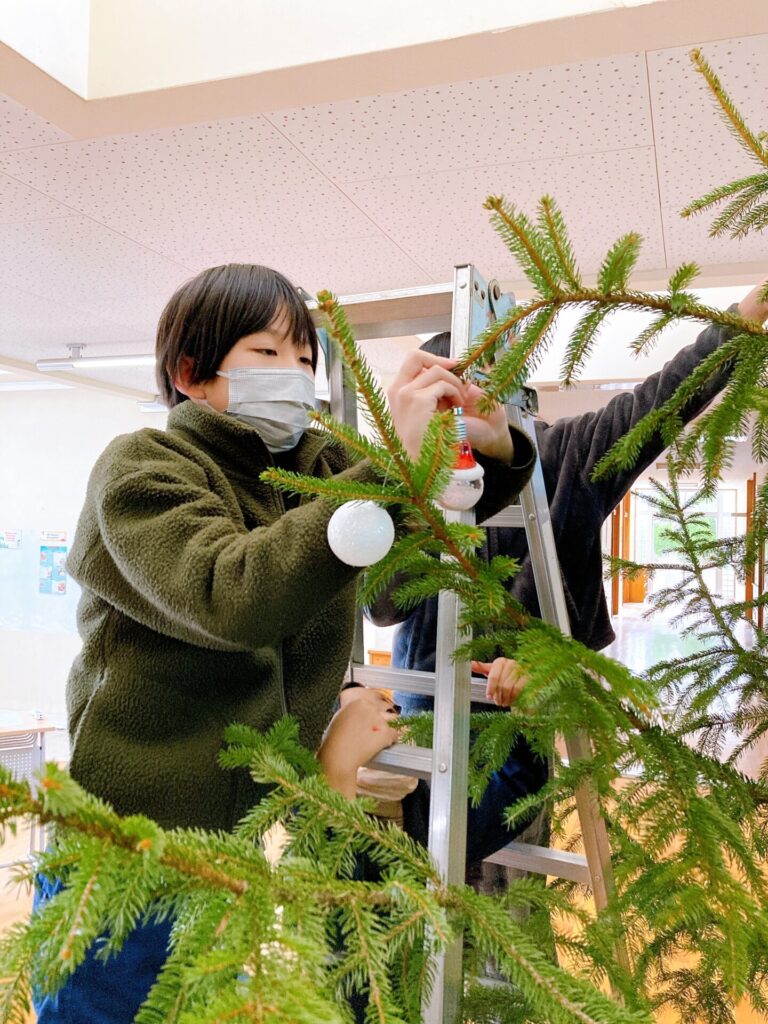 そして、引き続き今週末に控えている【Performance Day】に向けて各クラス練習や準備も大詰め!💦
師走は本当に忙しいけれど、この経験が子どもたちにとって将来いい思い出になることを願います🎵