Hello everyone! We don't want to give too much away about the Christmas show performance so this week we will talk about other things they have been doing at school.
For PE, they have been doing tenipin. We first started practicing different ways to hit the ball without using the net. After, we started using the net. Everyone can hit the ball over the net!
今週のGrade1のPEの様子をお届けしましょう!🥎
皆さんは、「テニピン」という競技をご存じでしょうか?
「テニピン」はテニスの面白さを誰もが味わえるように、易しさを追究して、用具とルールをアレンジしたゲーム・ボール運動領域の「ネット型」ゲームです。 バドミントンコートとほぼ同様のコートの大きさで、手作り段ボールラケットや手の平を包み込むようなタイプのラケットを手にはめ込み、ネットを挟んでスポンジボールを打ち合います。
2017年に改訂された小学校学習指導要領解説体育編の中学年・高学年において「バドミントンやテニスを基にした(簡易化された)易しいゲーム」が例示されました。
小学校の体育授業では、難しいと思われていたテニスですが、ここでご紹介するテニス型ゲーム「テニピン」は、全員均等にボールに触れる機会が保障されていることで、特定の子どもだけが活躍するのではなく、すべての子どもたちが活躍できる場が保障された「個が輝ける」ゲームです。ボールを返せるか返せないかの攻防の結果、ラリーが続いたり、ラリーを断ち切ったりして得点する面白さを味わうことができます。そのため、状況を判断したり、戦略を練ったりすることができ、「思考力・判断力・表現力」の育成にも適した教材となっています✨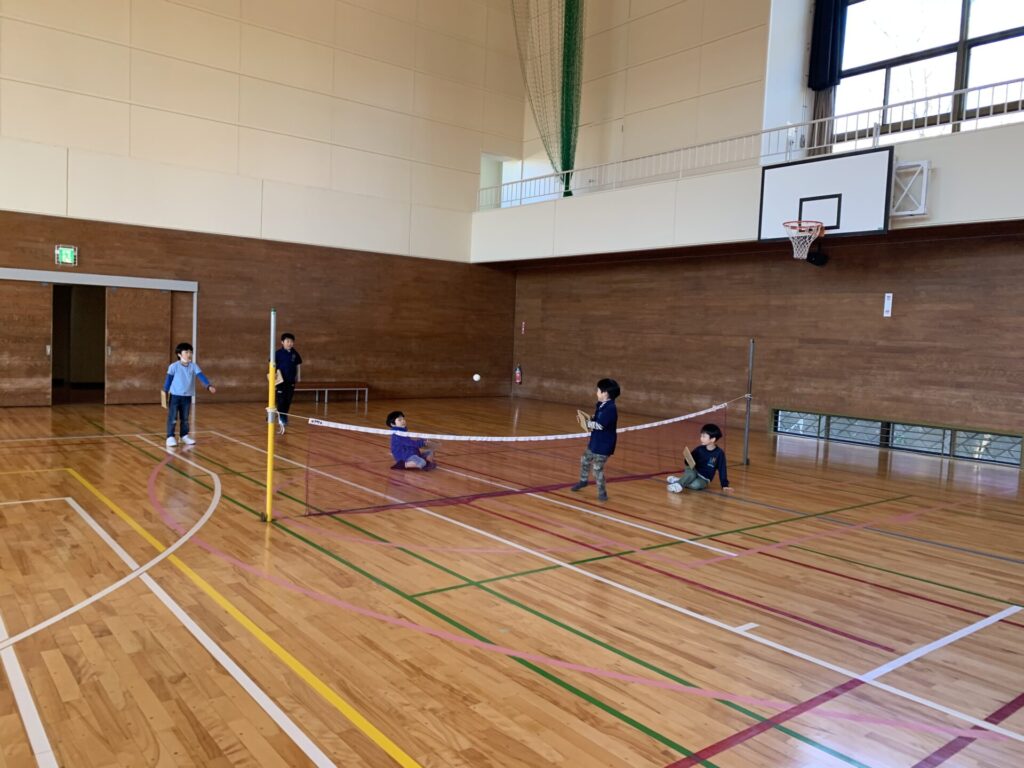 Grade1は、楽しんでテニピンを行いました😊✨
This week, we had Grade 1's favourite lunch CURRY! They all ate so much. Look at everyones smiles!
大好きなカレーを前に、とても嬉しそうな生徒たちです♪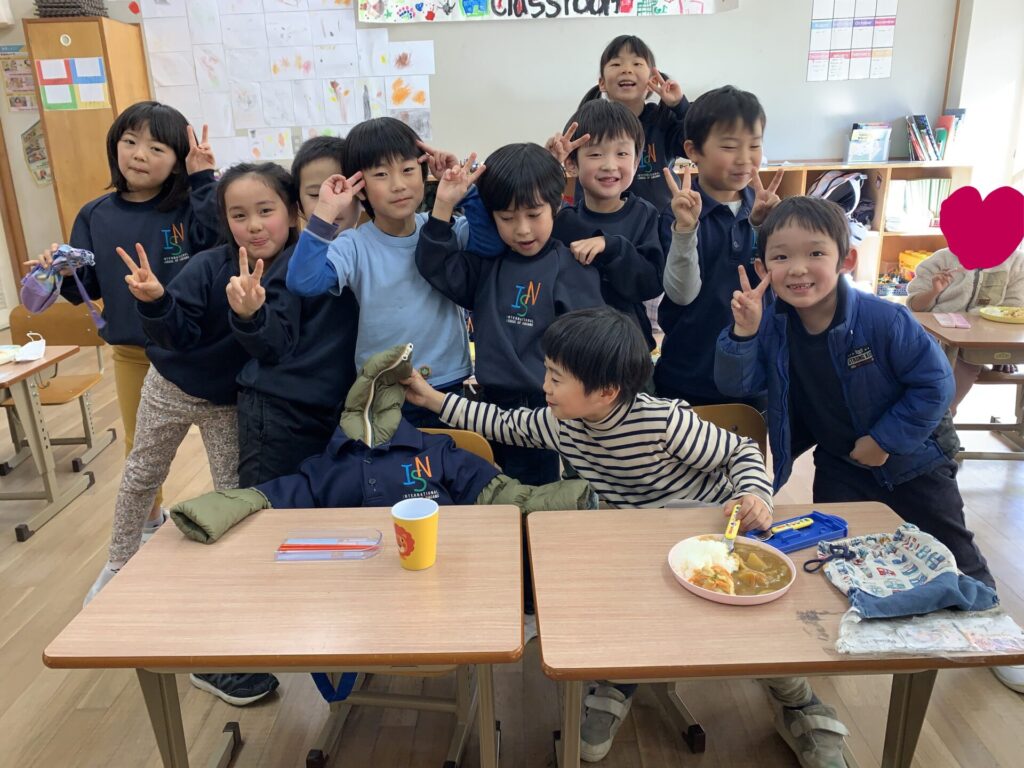 Grade 1 students love playing outsice. Recently, the students have found their love for climbing!