Seasons Greetings!
Oh my goodness, what just happened!? Did we really just perform our show last Saturday? I think we did and, I think it went brilliantly.
All of the classes did their best and it showed. From speaking voices to props, to actions and costumes, everyone gave their best and it was a pleasure to be involved from start to finish.
I was particularly impressed by Grade 4's speaking voices and their self-awareness on stage. They looked as though they were enjoying themselves and I think this joy radiated beyond the footlights to the audience and the general atmosphere of the day.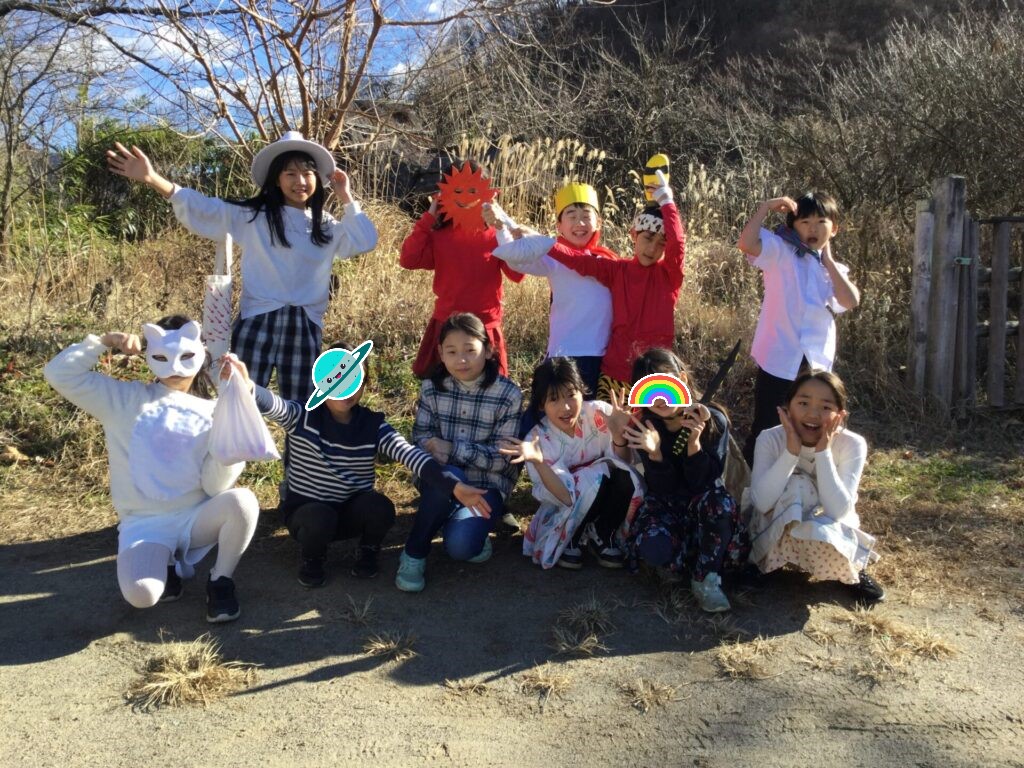 Thank you to everyone who attended and for joining in and encouraging the performers. We couldn't have done it without you, so an extra special thank you to you at home for all your support throughout this creative odyssey.
Things have been slightly more relaxed this week in class, as we have gathered our collective breath and given ourselves a deserved pat on the back.
First order of business this week was to prepare our rice harvest for distribution. Students weighed and calculated and considered how much could be given to each student in the school. Eventually, 1.5kg per student was the agreed upon amount and all returned home slightly heavier and hopefully healthier.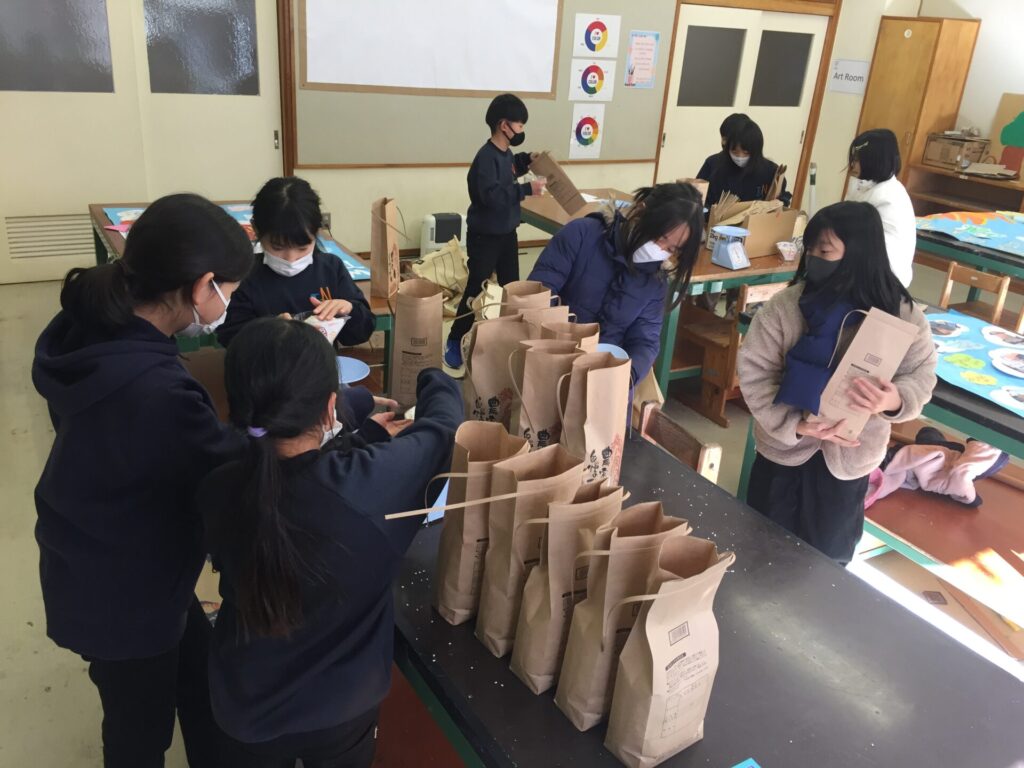 We also took time to learn and play "Petanque" with a local community group in Shiga. They seemed as pleased to host us as we were to attend. Thank you for sharing your game with us.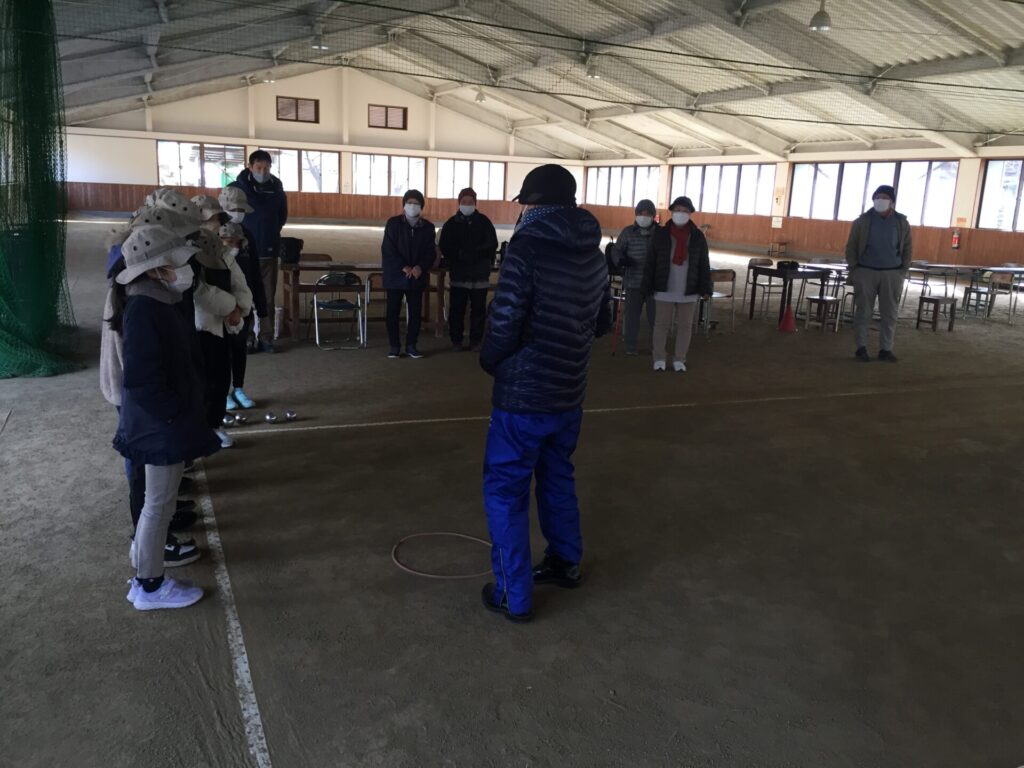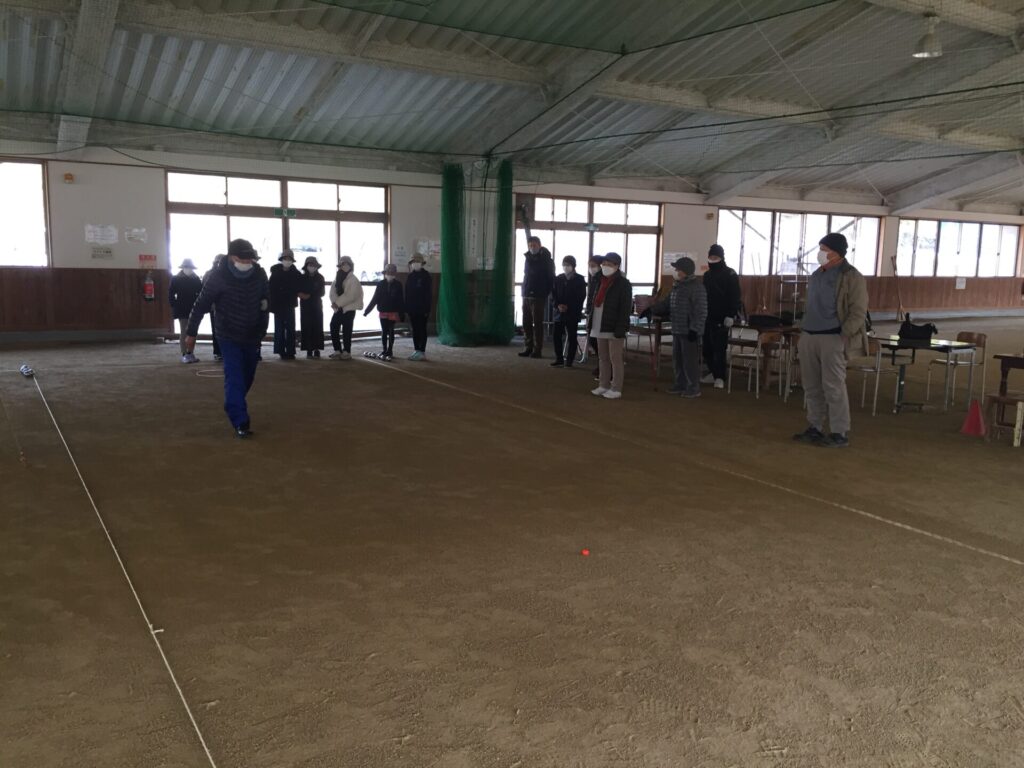 And we learned about the Winter Solstice and what it means for life on Earth. As we enter the coldest time of the year, it's always worth remembering that days will be getting brighter again.
And so, this is it for 2022. Hope you have a warm and wonderful Winter break and I look forward to welcoming you back to school in 2023 and continuing our learning journey together.
Merry Christmas and A Happy New Year!
🎅🏾🎄🤶
皆さん、こんにちは!
なんてことでしょう😲先週末にPerformance Dayを終え…ましたね!??時が過ぎるのはとても早いです。さて、そのPerformance Dayといえば…とても素晴らしいショーでしたね!
特に、Grade4の演目は、皆声もしっかりステージから観客まで届けられていましたし、プロップスなどそういう部分にもしっかりこだわりが見られました😊✨
また、演目中Grade4の生徒たち自身も楽しんでいる様子がみられましたね!!
そして、今週はGrade4がリードしたもち米の仕分けを行いました。
全校1人1人+スタッフ分を、1人1.5㎏に分け、配布しました!!
水曜日には、地元のペタンククラブの皆さんと、ペタンクを通して交流を行いました🌞
皆さん今年もありがとうございました。来年も一緒に楽しみましょう!!それでは良いお年をお過ごしください!