We all enjoy reading books, but some of us do not, and only a few of us understand the importance of reading books on a daily basis.
According to one author, reading for pleasure improves literacy, social skills, health, and learning outcomes, in addition to the pure enjoyment of exercising one's imagination. Children have the freedom to choose the worlds they visit, the characters they meet, the points of view they encounter, and the visions they create through reading.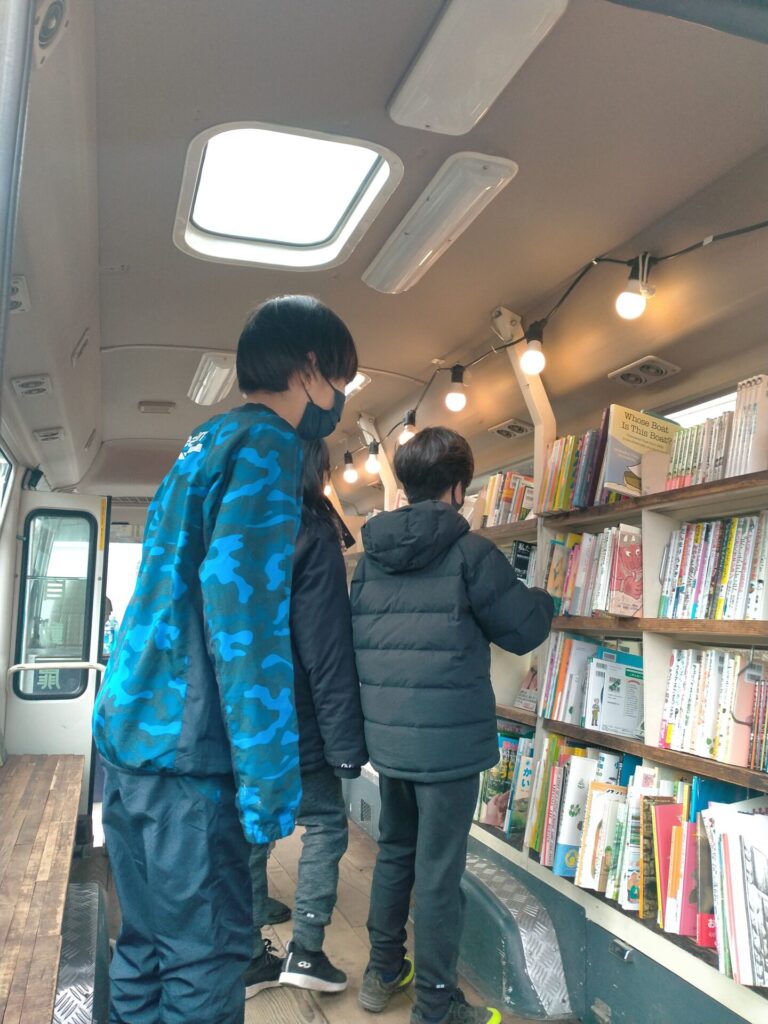 Value Books staff visited ISN-Gojo with their book bus on Tuesday, January 17,2023. Each student was given the opportunity to select a book of their choice. Students waiting their turn to board the bus to pick up a book of their choice had drawn and written something on the bus's body. There are so many books to choose from that most students, including teachers, were unsure which one to select. This Value Books-sponsored activity is extremely beneficial to the students. This activity taught students the importance of reading books.
2023年1月17日(火)、Value booksの皆さんがBook busで🚌Gojoキャンパスを訪れました。🚌🌀
生徒一人ひとりに好きな本を選んでいました。バスに乗る順番を待っている生徒たちは、バスの車体に何かを描いたり、書いたりして、自分の好きな本を手に取っていました。たくさんの本があるので、先生も含めてほとんどの生徒がどれを選んだらいいのか迷っていました。
この活動を通して、生徒たちは本を読むことの大切さを学びました。
Let us make reading a habit!