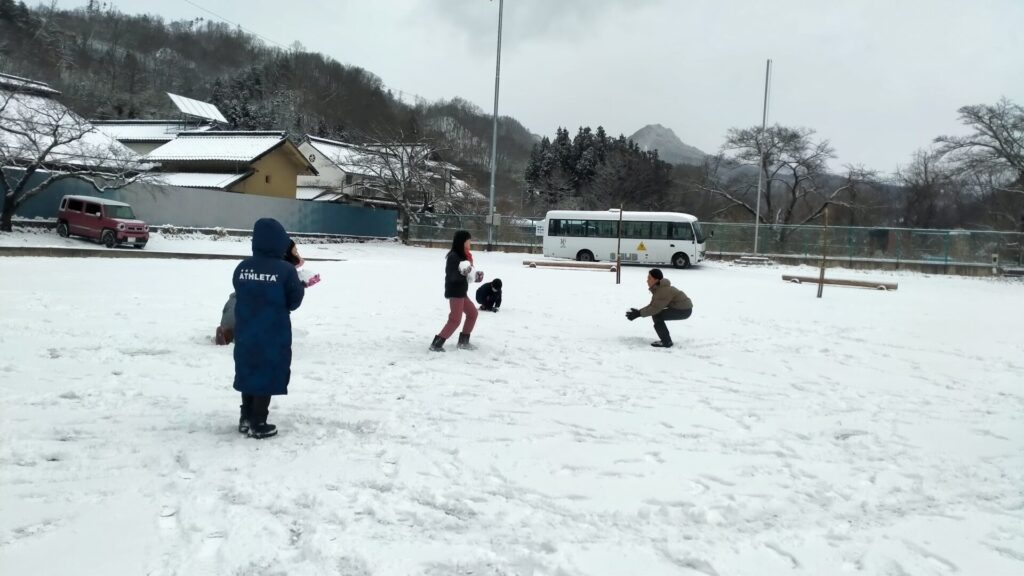 Winter is an enthralling season, and it is the time of year when Japan is blanketed in frost. In some areas, the trees, ground, and houses are all covered in a white blanket of snow.
When children think of winter, they imagine hot chocolate drinks, playing outside in the snow, having snow fights with friends and playmates, and school cancellations due to inclement weather.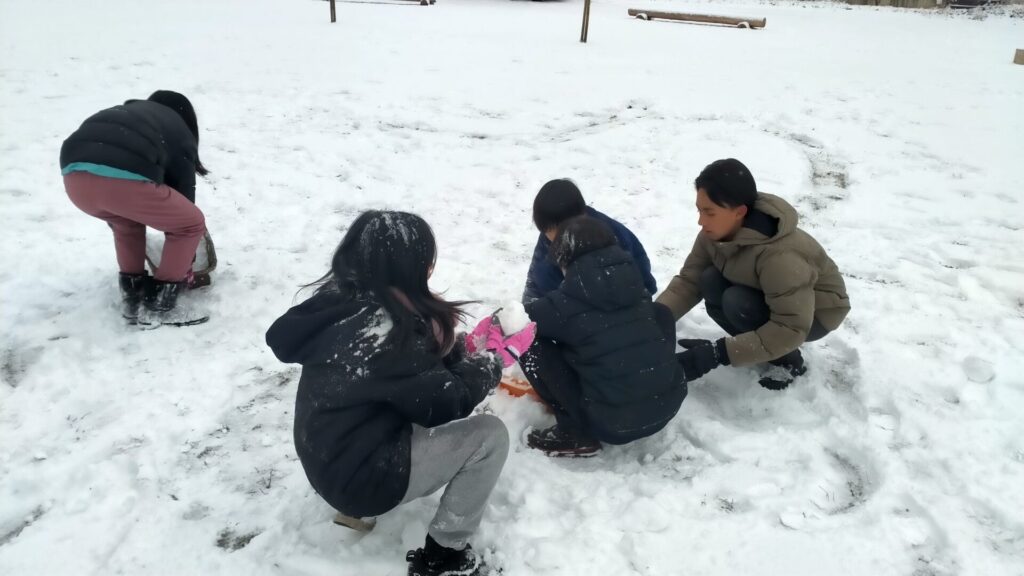 Classes at ISN were not canceled last January 25, but online classes were made available to students who were unable to attend school due to the snowfall. Students who came to school had the opportunity to play with classmates and friends while also enjoying the snow on the school grounds. The students were smiling despite the fact that it was cold outside.