Field trips provide students with a unique opportunity to make connections that will aid in their understanding and enjoyment of learning.
Last Friday, February 17, Grade 5 spent the entire day at Alps Azumino Park in Omachi. Before we left for the trip, we went over all of the field trip rules as well as the park rules.
We enjoyed the igloos in front of the park's entrance. We attempted to enter the igloo. We then went to the indoor playground. We used the park map to find the indoor playhouse. We are grateful because we discussed how to use a map during the Orientation and Navigation unit. We stayed at the indoor playhouse all morning.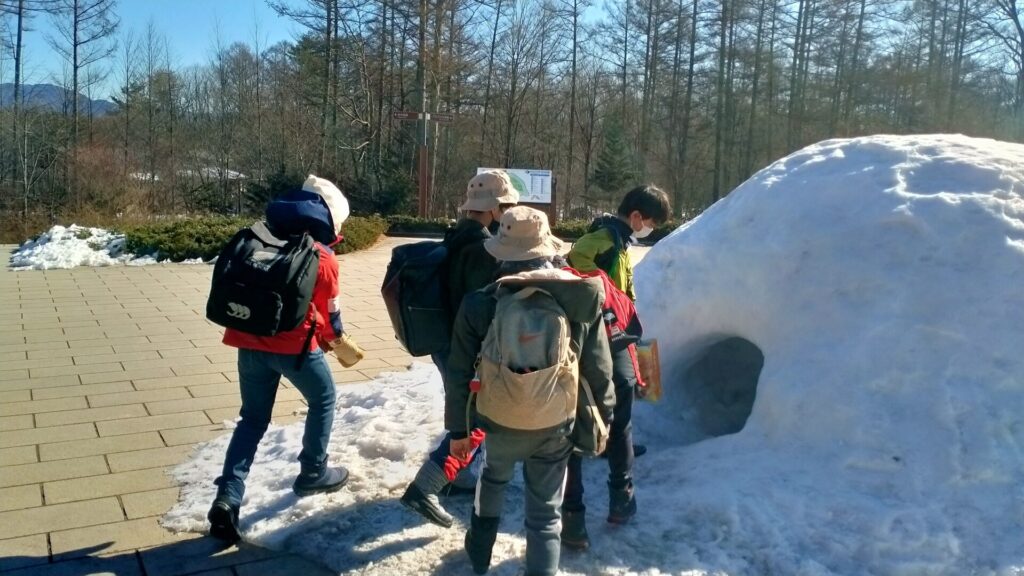 We had our lunch in the indoor playhouse. We sat on the floor with our classmates and friends and ate our packed lunches prepared by our parents.
We also went on a nature tour before returning to school in the afternoon. It was bitterly cold outside, but we had a great time bonding with our classmates and teacher.