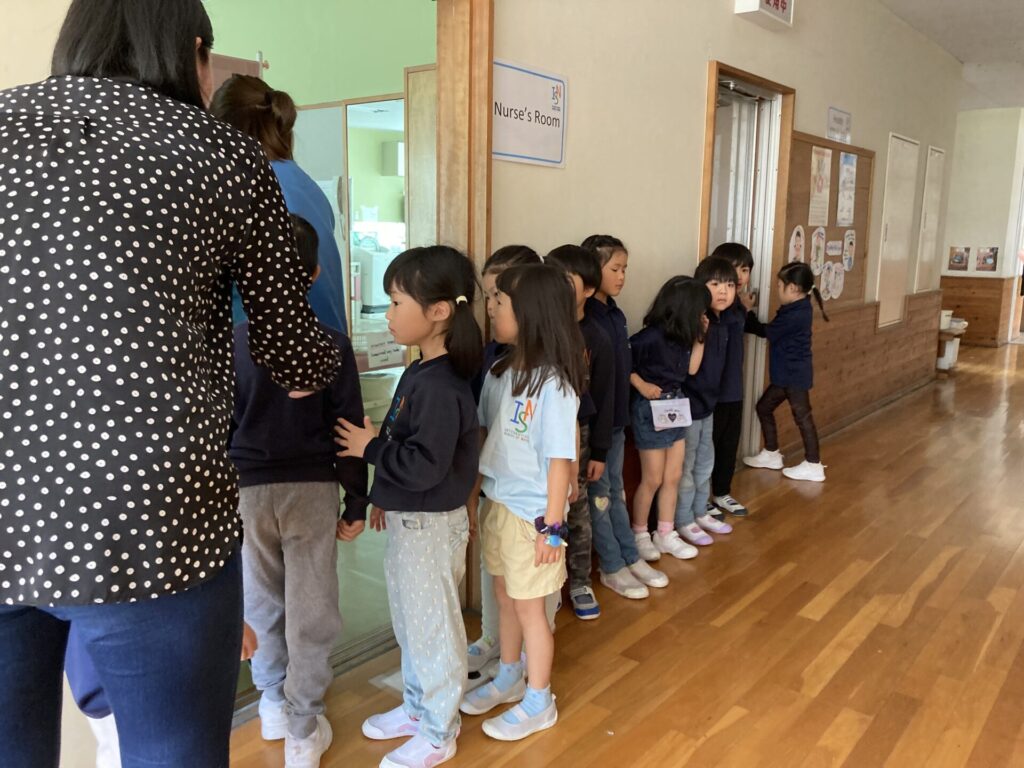 Hello, ISN family! How are you today?
Here we are lining up nicely for ou health check. It was quick and easy so we finished right away. Sometimes we forget to wait patiently so we need to be reminded by either our teacher or classmates.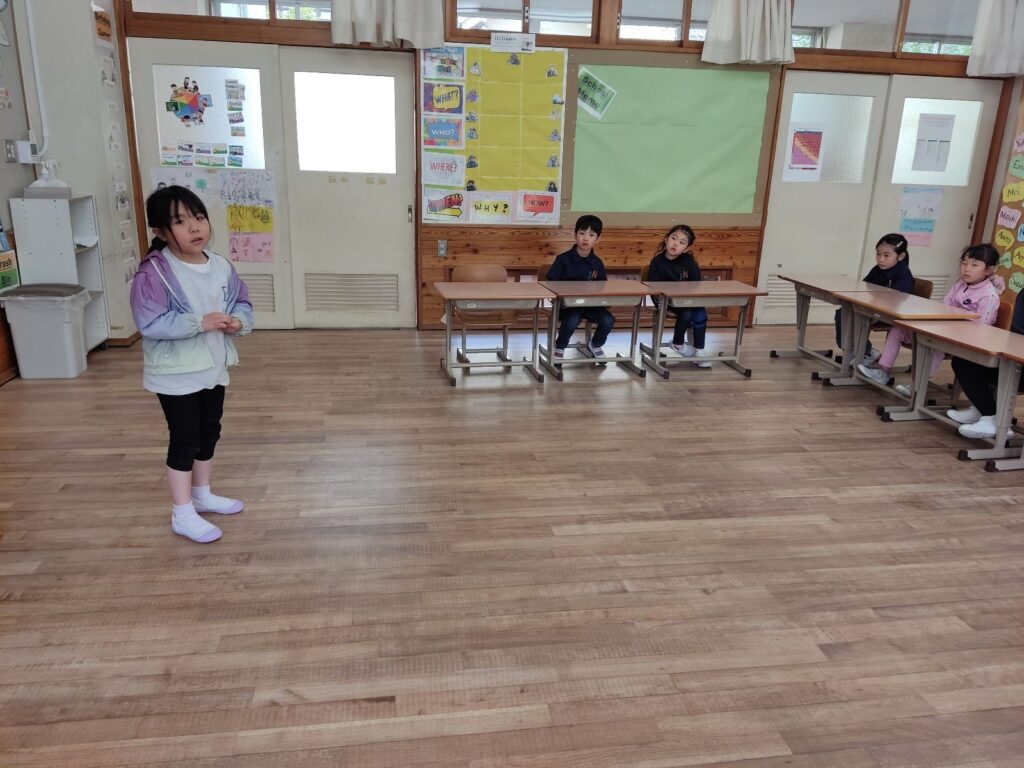 Look at these! We have coins from the UK today. Our classmate, Nao, brought these coins and show it to everyone. She told us that her brother went to the UK and gave her the money. She also said that these are called pennies. They look so shiny and thick. We were wondering how much it is worth in Japanese yen. Maybe we will talk about it the next day.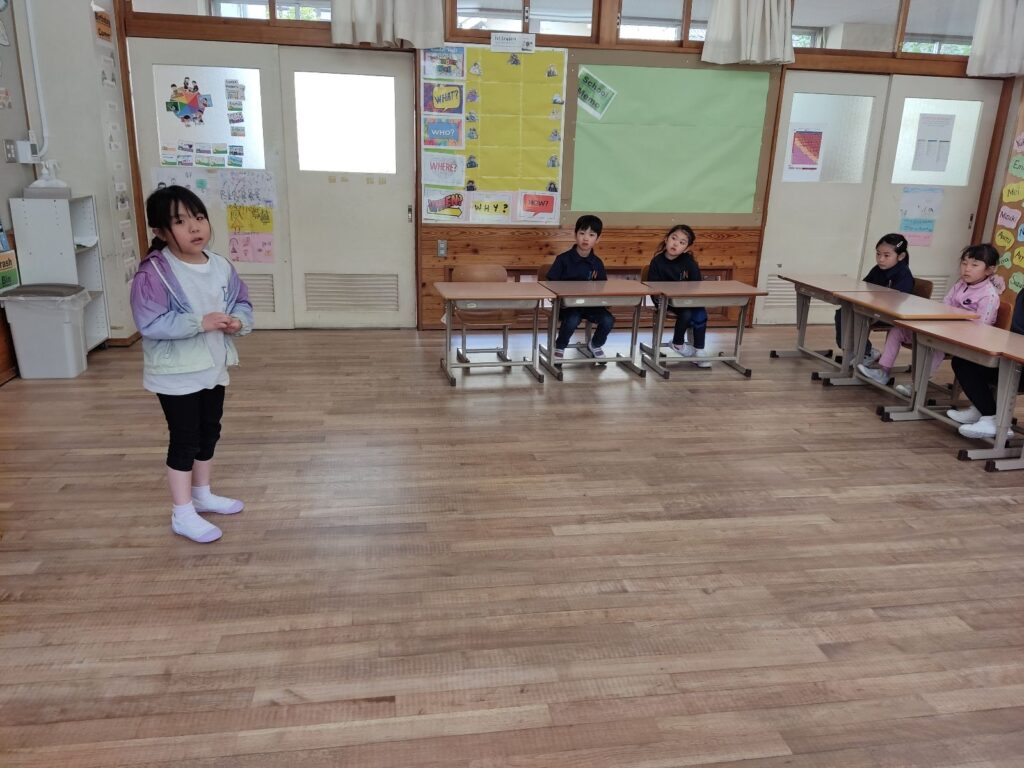 Thank you for reading! Until next time!