Hello, ISN family!
Hope everyone is doing well today. For this week's blog entry we have more students sharing things for our show and tell class. We also made posters for our English and UOI boards inside the classroom.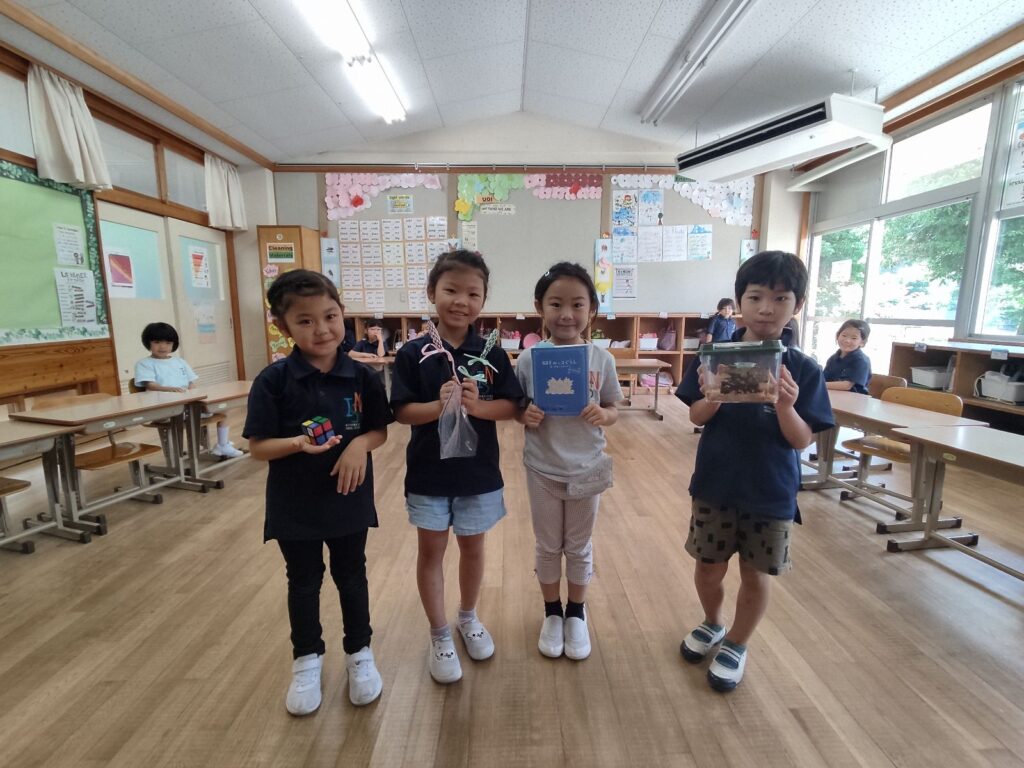 So many interesting things for this week. We had someone talk about a Rubik's cube, a lavender stick for the Lavender Day, a funny book and a stag beetle! They told us interesting and funny stories about what they brought.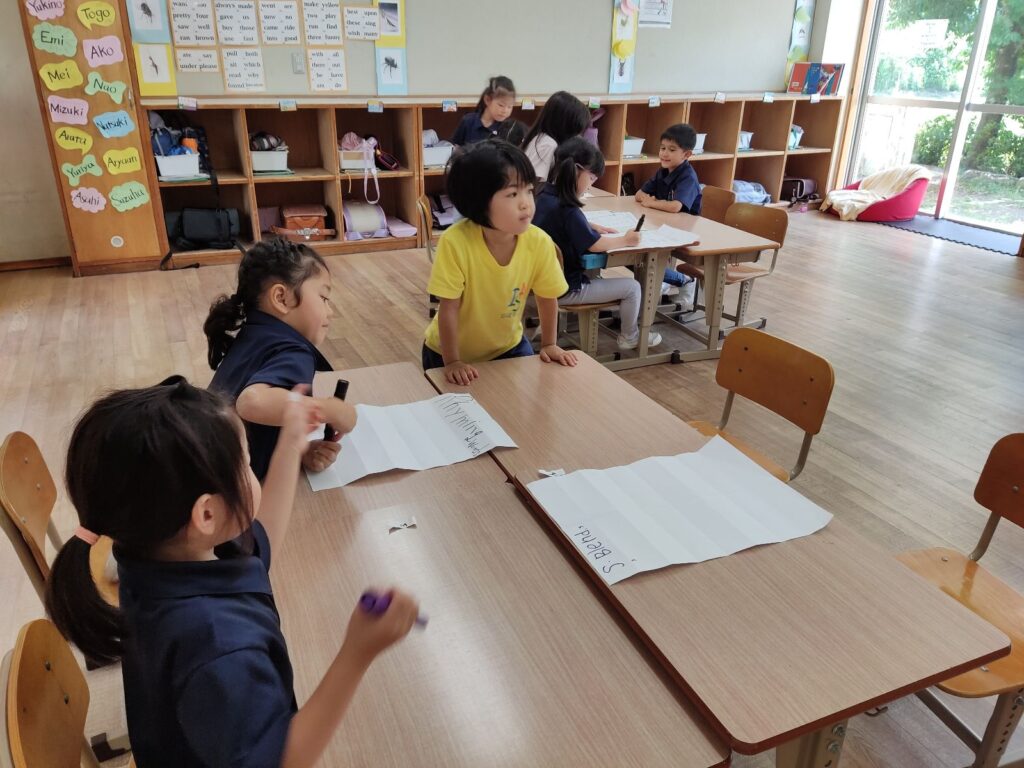 We made the posters by group and here we are trying to help each other on how to decorate it, what to write and how to spell. Everyone helped each other so we were able to finish on time.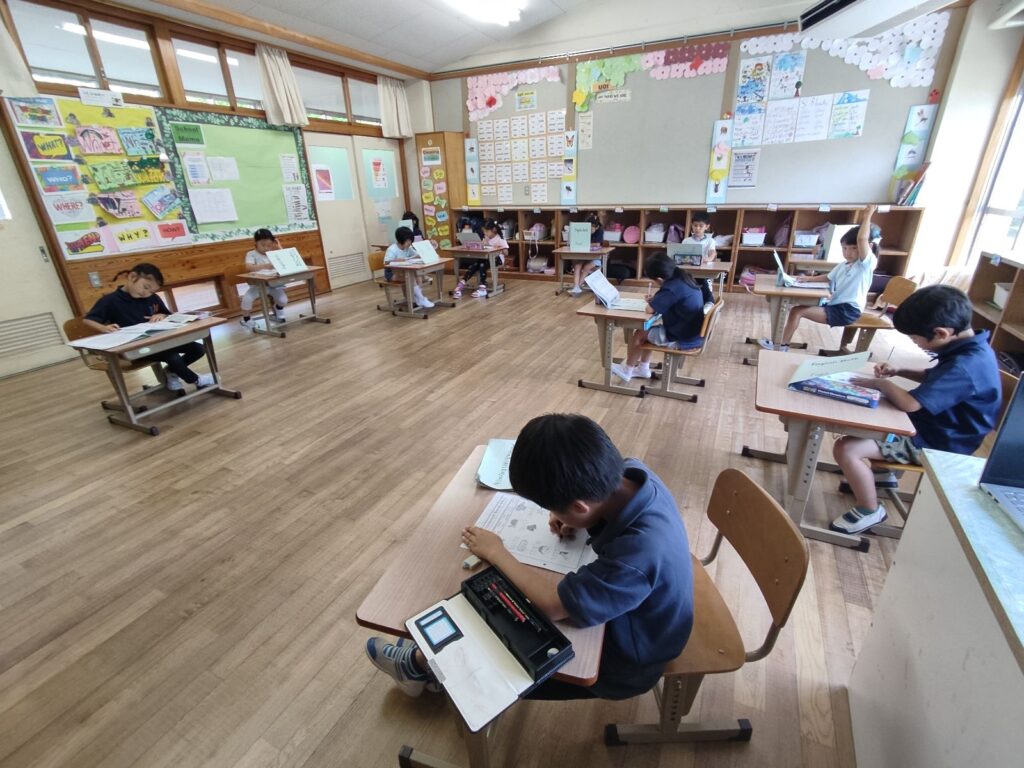 We tried answering the S-Blends worksheet on our own this week. Almost everyone got a perfect score! We are happy that we can do it even without the teacher's help. We will be studying a new blend this week. Hmmm, are you familiar with blends?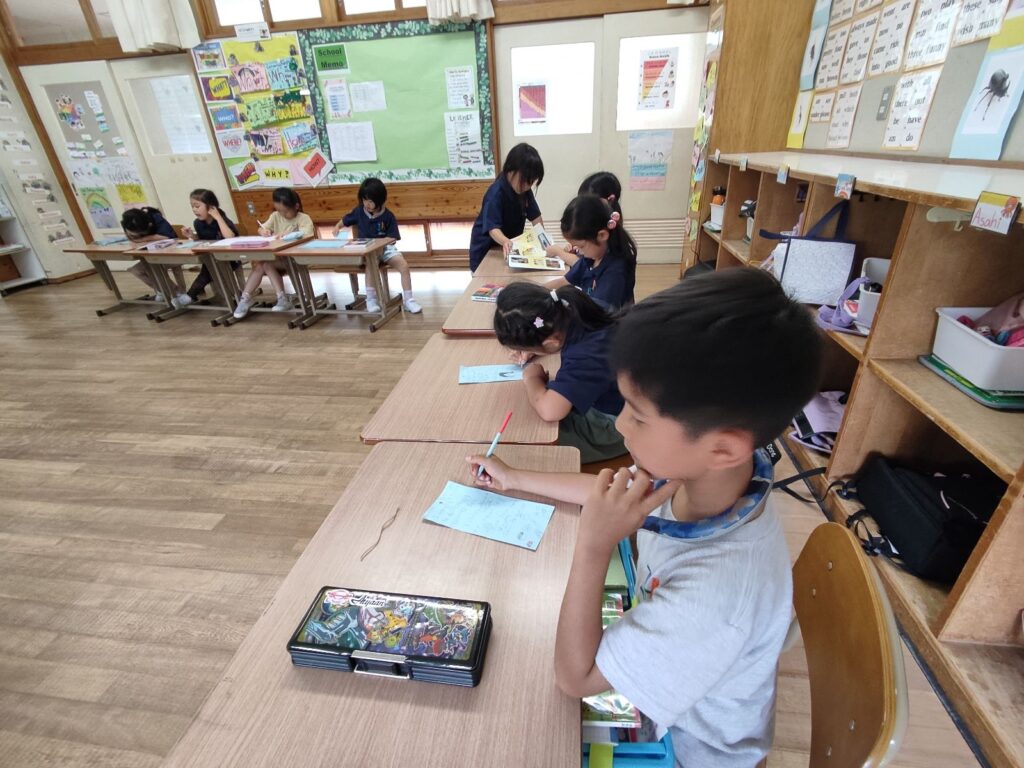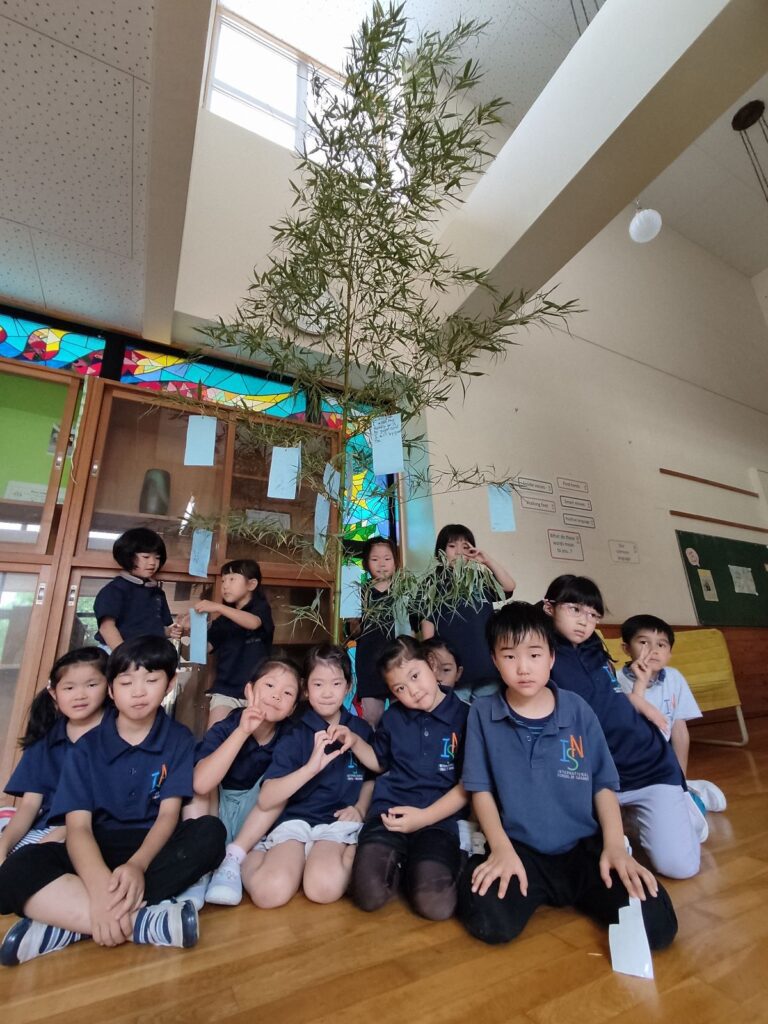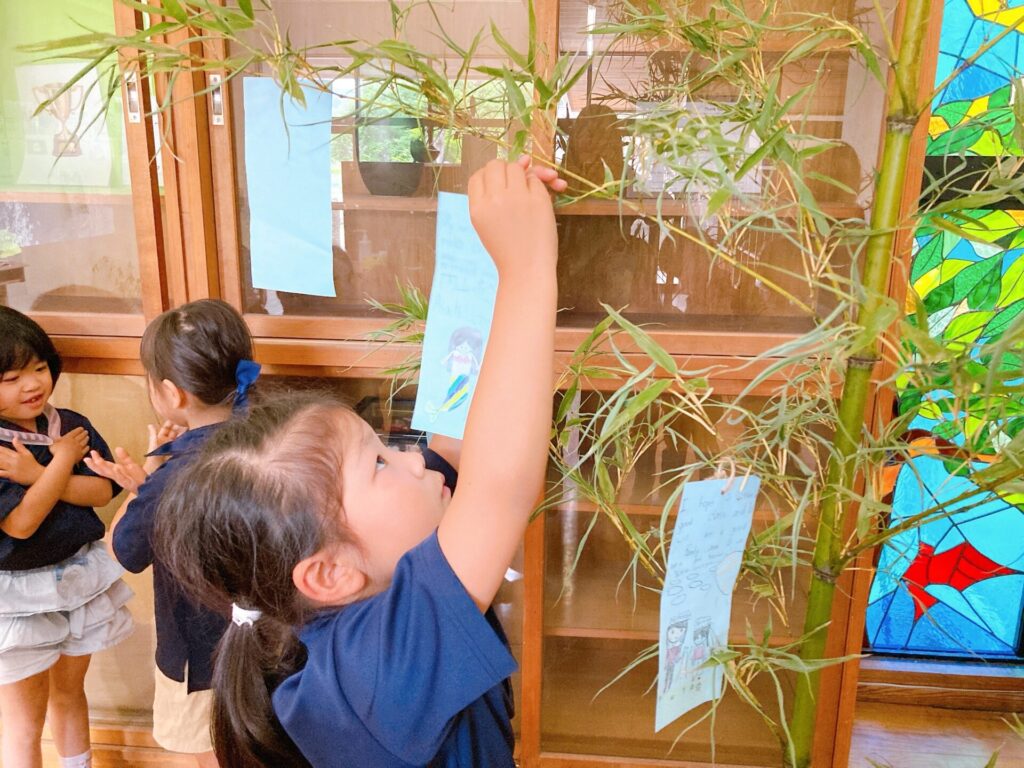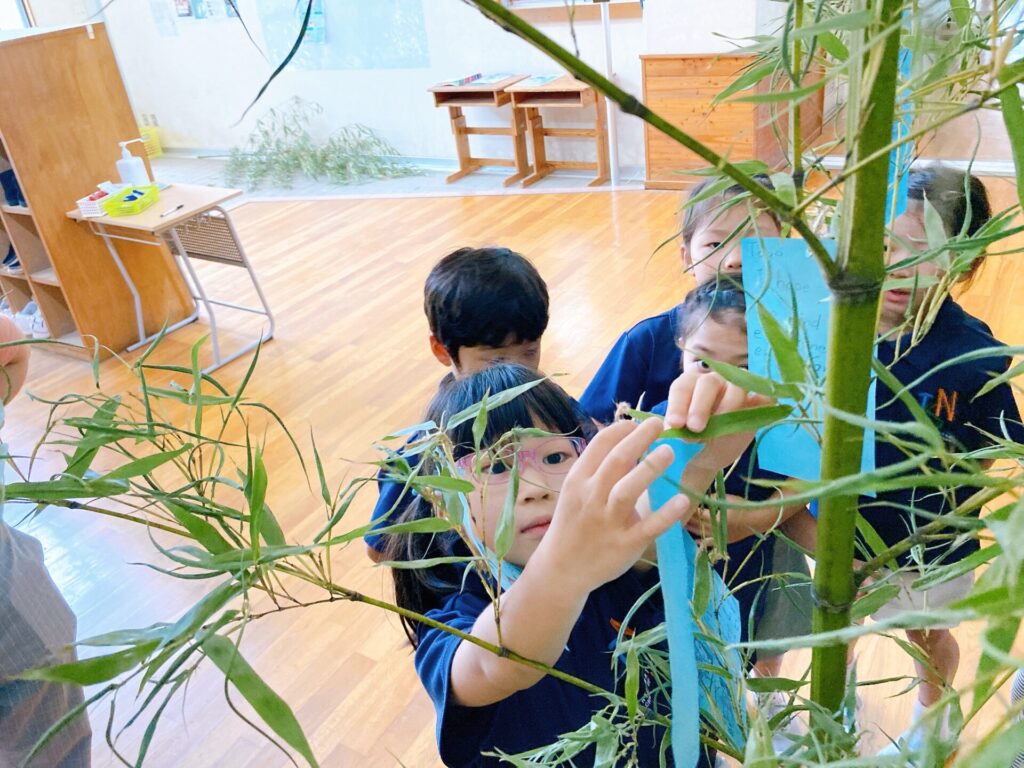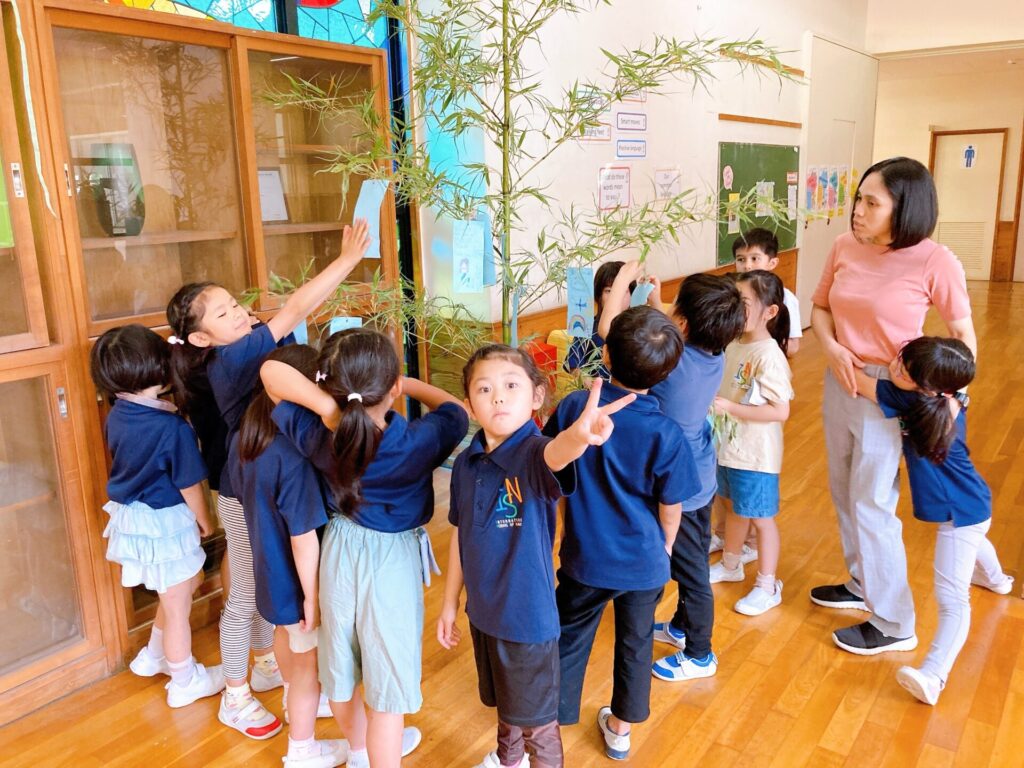 We are so ready for the Star Festival! We wrote all our wishes on a piece of blue paper. Some wrote it in Japanese and in English. Others just wrote in English. There were some words that we do not know how to say in English so we have to ask our classmates and teacher's help. We all had great wishes for this year. Our classmates wished for a good family, a good class, a good teacher, and a clean Earth. The others also wished to be a stewardess, a ballet teacher, an elementary teacher, and even the best runner in class. We are all praying that all our wishes would come true.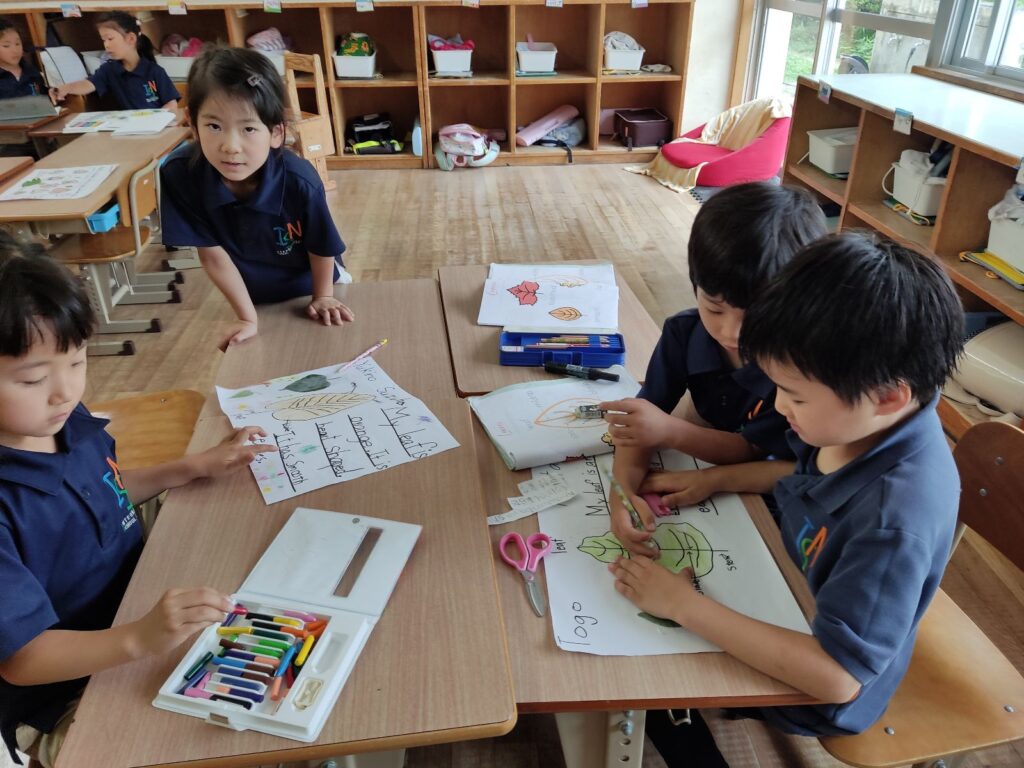 We made more examples of the parts and kinds of leaves but this time it is with our team. We also tried to check during the presentation if we were able to write it nicelyand with correct spellings. We noticed that some were readable and some were not. Next time we have to double check every poster we make so it will easy for everyone to read and understand it.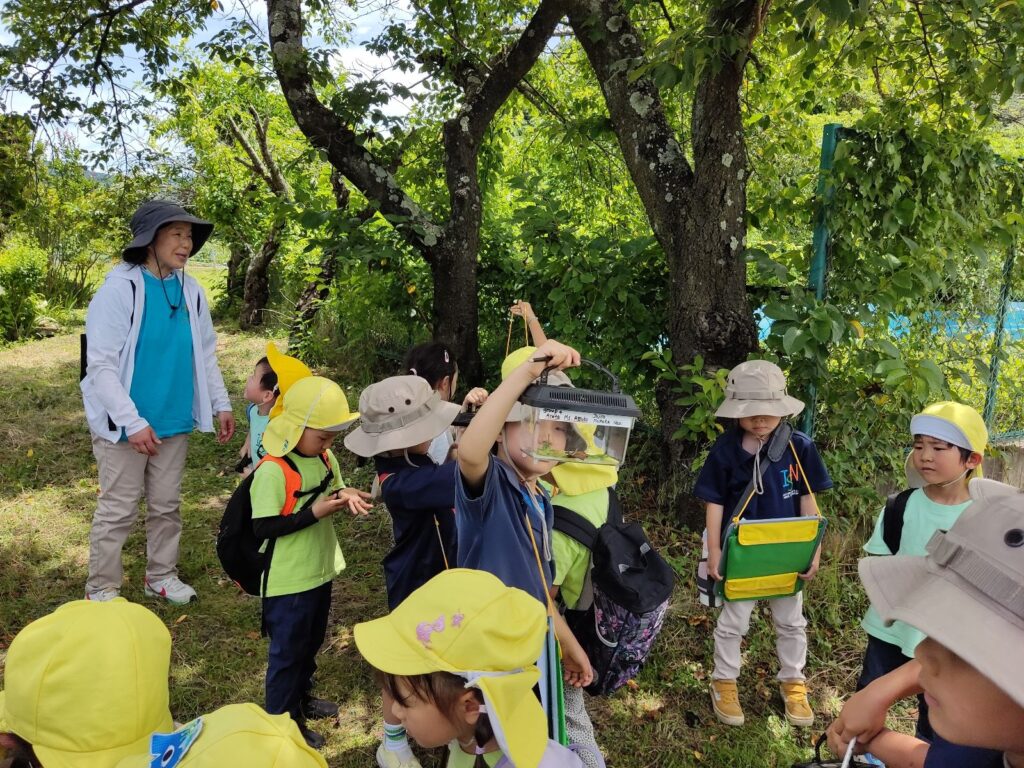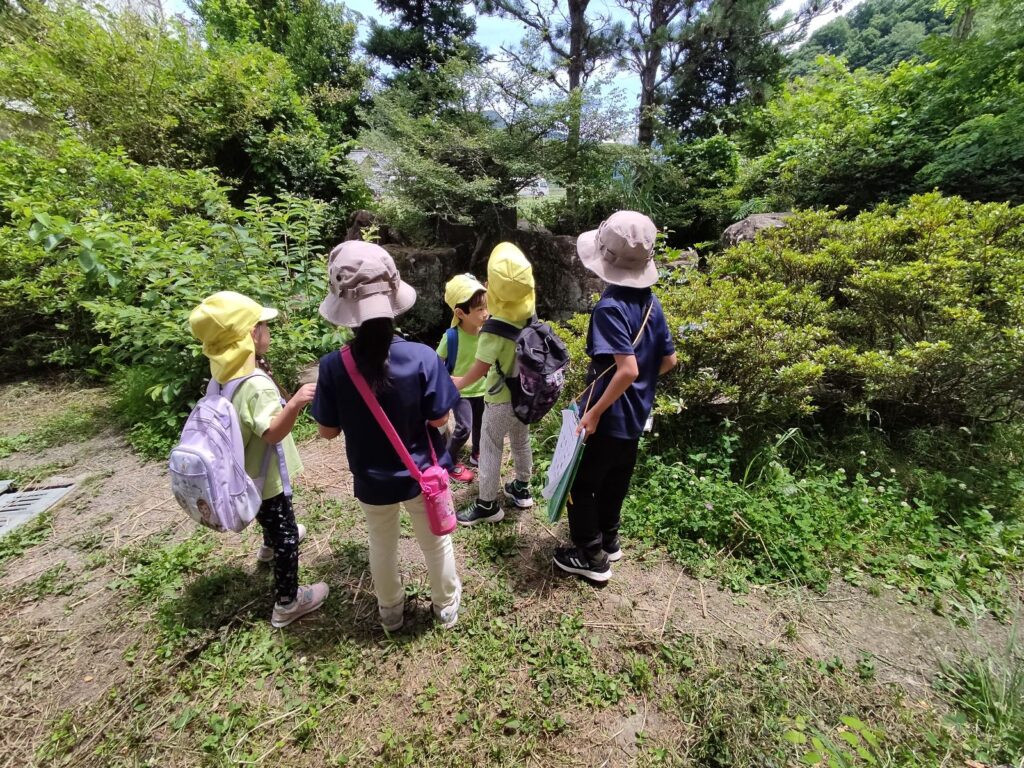 We had cute visitors this week. They are from Shooting Star class in Minami Campus. We were so happy to meet them. We did our bug hunting activity and they were so excited to see all the insects, bugs, birds, trees, and flowers around Gojo campus!
Our insect box was so full of living things! It was not easy catching them but we all had fun together. It was so sweet to see our classmates holding hands with the Shooting Star class. We were laughing together and helping each other to tick off the list of things to find and put in our box.
We also sang a song to them when they were about to go. It was a bit sad to see them go and some of them won't even let go of our hands. We hope to see them again soon here in Gojo campus.
Thank you for reading our blog. Until next time, ISN fam!