Greetings!
I hope this finds you well and healthy. Summer appears to be finally turning towards Autumn and the slightly cooler weather is most welcome.
This week the Middle School classroom has been… doing pretty much what we did last week and for this we (or at least I) are grateful.
We have been returning to routine. This period, this subject. That time, that place.
In our ESL classes, we reviewed the current unit we have been working on. The grammar focus for this being, relative clauses, i.e. "The student, who attends ISN, learned about relative clauses". The words in italics being the relative clause. We saw how it is a way of adding extra information to a sentence.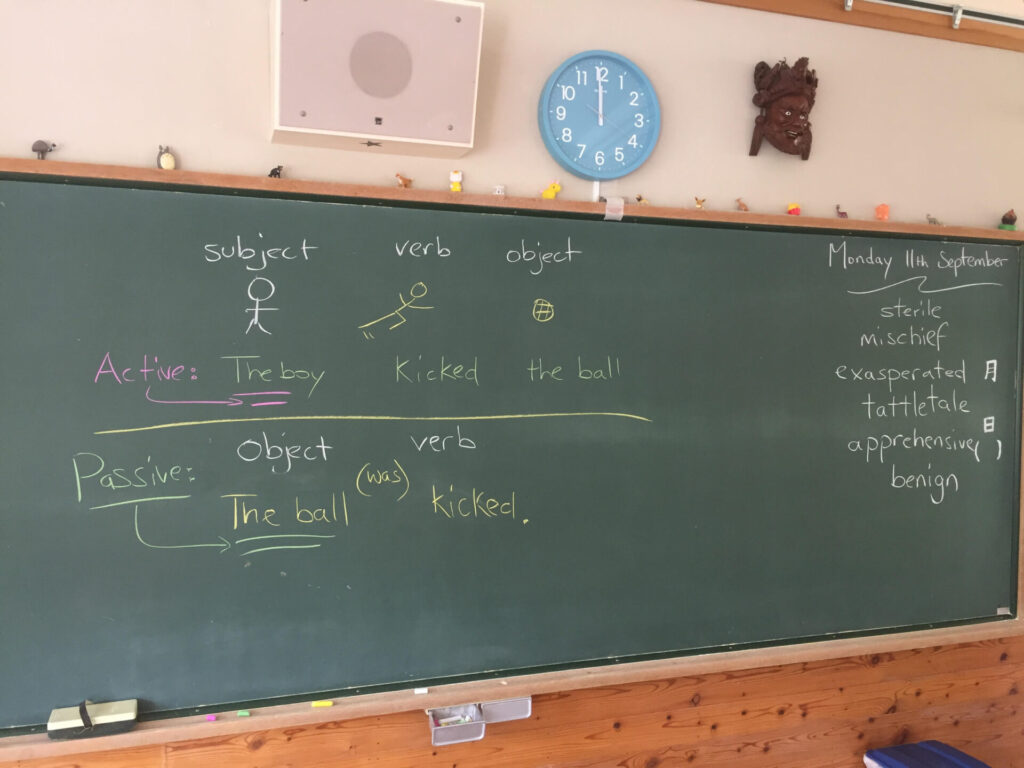 We also returned our attention to passive sentences. Reminding ourselves how they are formed and why they our used. For example, "the boy ate a meal" is an active sentence because it has a subject (the boy). However, if we write, "A meal was eaten", there is no subject and the focus becomes the object (the meal). It is not important who did something but instead what happened.
Sports Day and Halloween have found there way into our class discussions as we begin preparing for these events. This years Sports Day, will see the Middle School as stewards for the event, helping with organizing students and preparing activities. For Halloween, we have decided to prepare snacks for the other classes rather than purchasing candy. After some discussion, we are now researching tray bakes and how to preserve fruit slices. Watch this space!
On Friday, we will be helping with weeding the school rice paddy in preparation for next Wednesday's harvesting. Please be advised that students need to bring "work clothes" i.e. something they don't mind getting muddy, as well as a towel.
Also on Friday, we will begin preparing the onsite space at school where we will be situating the school compost bins. We are looking forward to finally installing this system. However, we still require wooden HT pallets. Any ideas for where we might be able to obtain these would be greatly appreciated.
That's all for this week. Hope you have a wonderful week.
Ciao!