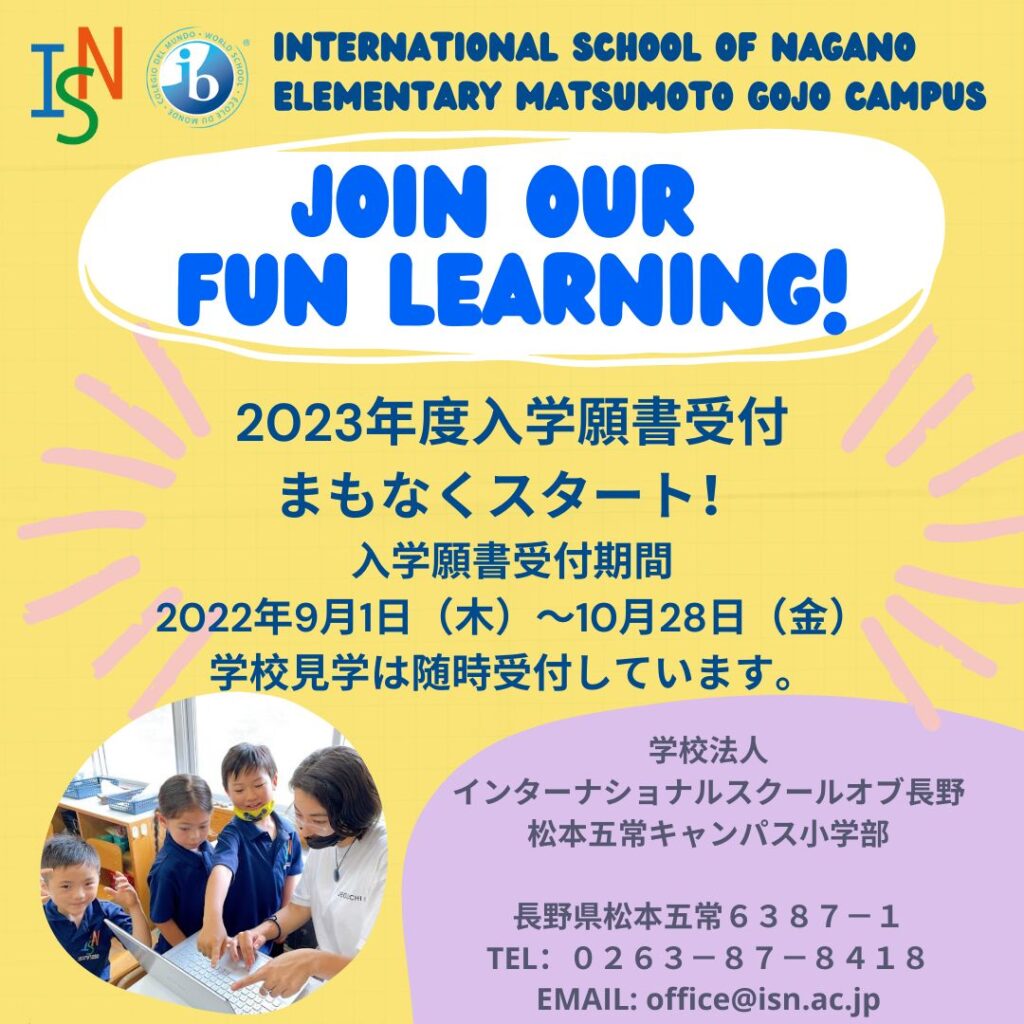 皆さん、こんにちは!
9月1日(木)より、2023年度 インターナショナルスクールオブ長野 五常キャンパス小学部・中学部の入学願書受付が開始となります😊
入学願書受付期間は…
2022年9月1日(木)~10月28日(金)
ご不明点等ございましたら、お気軽に五常キャンパスオフィスまでお知らせください。
\\ISN Gojo Campus Application for Admission Starts Soon!!!! //✨
Hello everyone!🌈
On Thursday, September 1, we will begin accepting applications for admission to the International School of Nagano Gojo Campus Elementary and Middle School for the 2023 school year 😊.
The application period is…
Thursday, September 1, 2022 – Friday, October 28, 2022.
If you have any questions, please feel free to contact the Gojo Campus Office.
#internationalschool
#IB
#Internationalbaccalaureate
#PYP
#国際バカロレア
#バカロレア
#インターナショナルスクールオブ長野
#インターナショナルスクール
#移住
#長野移住
#松本移住
#英語
#英語教育
#探究の学び
#admission
#入学願書
#入学願書受付中
#入学願書受付開始
#internationalschoolofnagano
#Elementaryschool