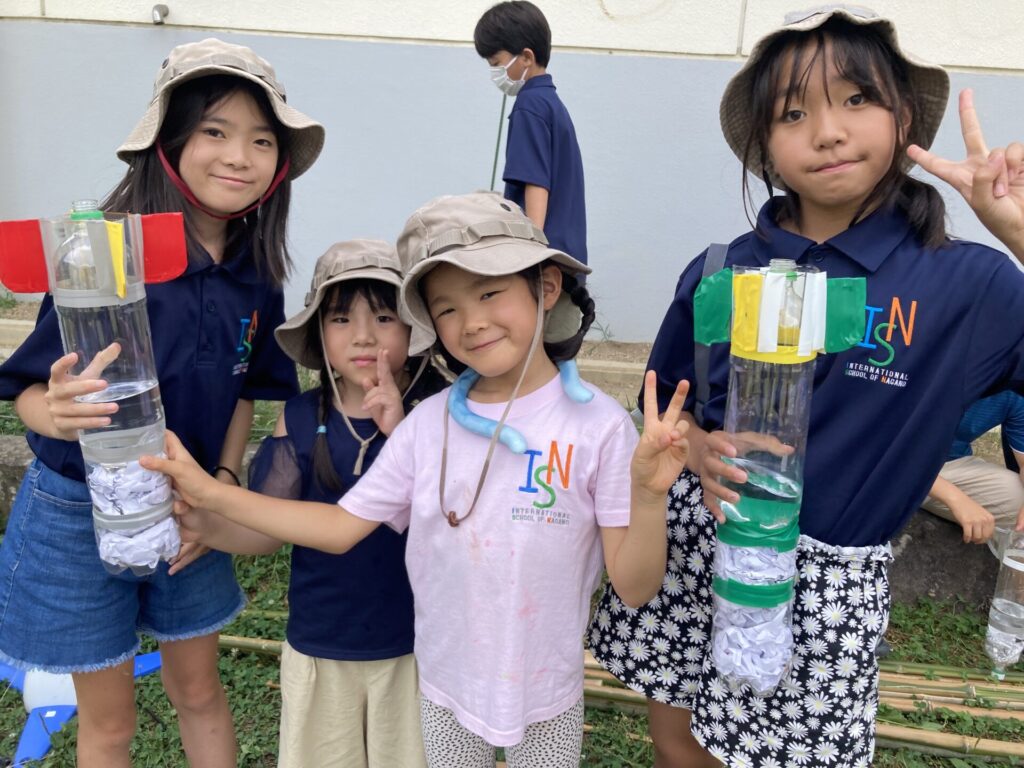 On Monday, we were all very busy with finishing painting the walls and chairs for the library!🌼In the afternoon, we went to the local river near the Shiga community centre. Students jumped into the river to cool down and had a blast!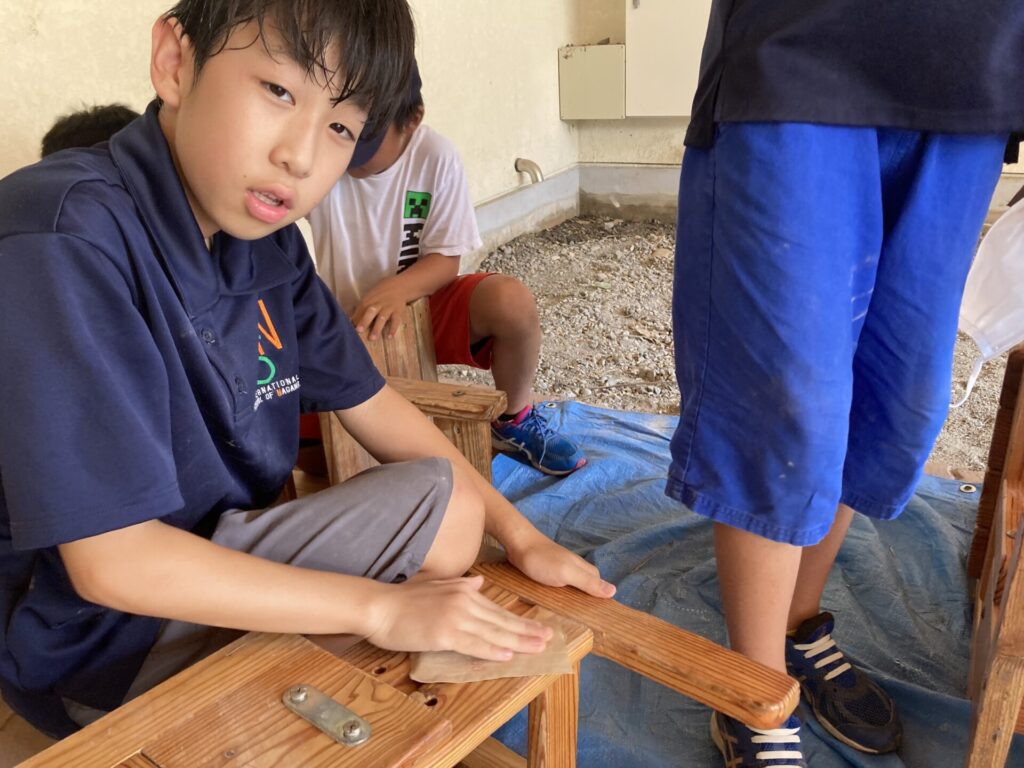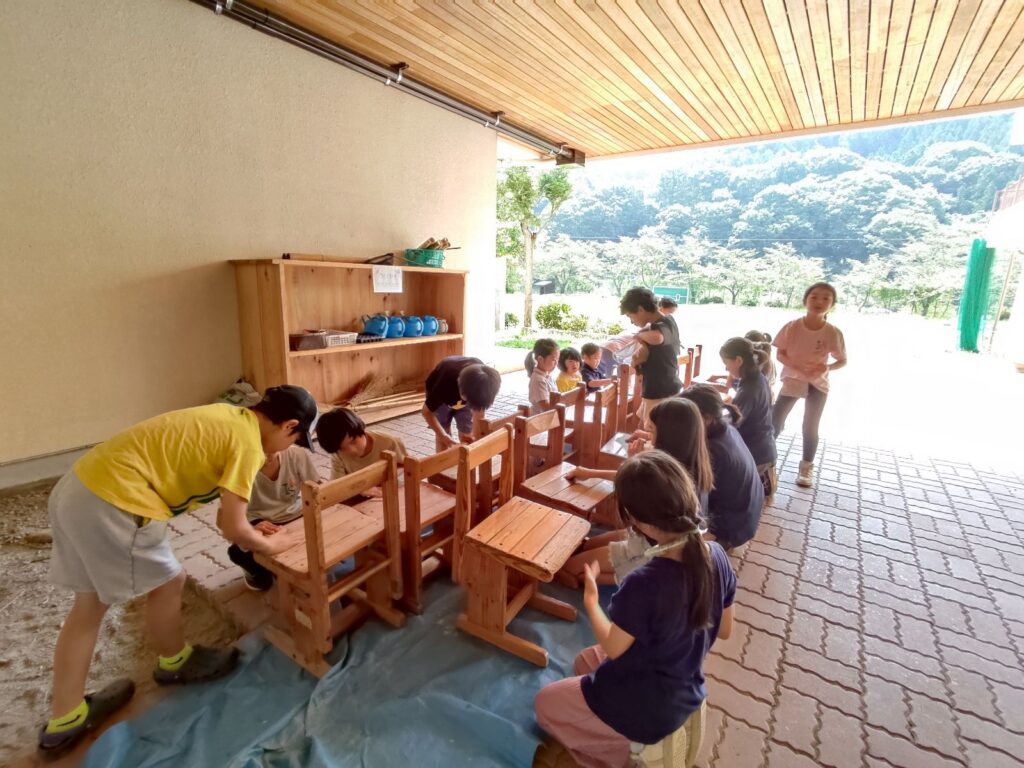 We wanted to make the library colorful so we decided to paint the chairs to make it more fun and lively inside. We thought of using different colors as well as designs that will make everyone happy. Others are not yet done with their designs so hopefully we will finish all the chairs this week.
On Tuesday, we visited our local park near Akashina station! Everyone enjoyed playing different games such as tag and sliding down the steep slide. 😍🌿🌳Our highlight of the park was eating the delicious icy poles! It was perfect for the hot day. 🍧🍧🍧😍 In the afternoon, each of the grades did different STEAM activities. The upper grades made a paper airplane and a paper airplane launcher. We had a competition to see which group's airplane flew the furthest.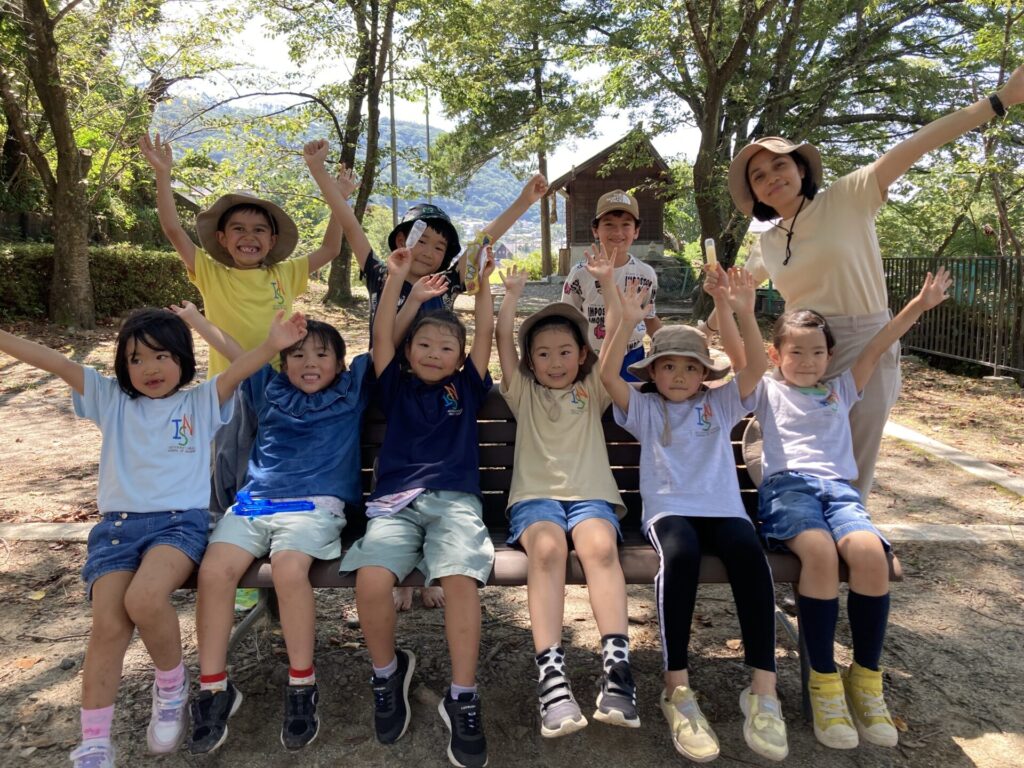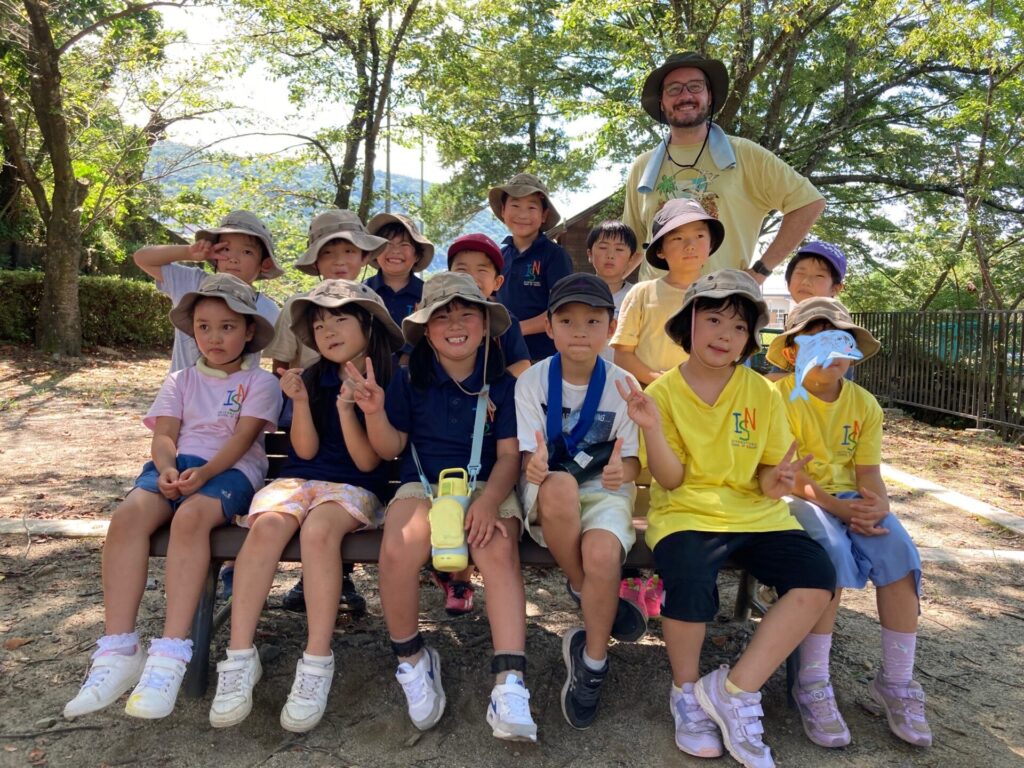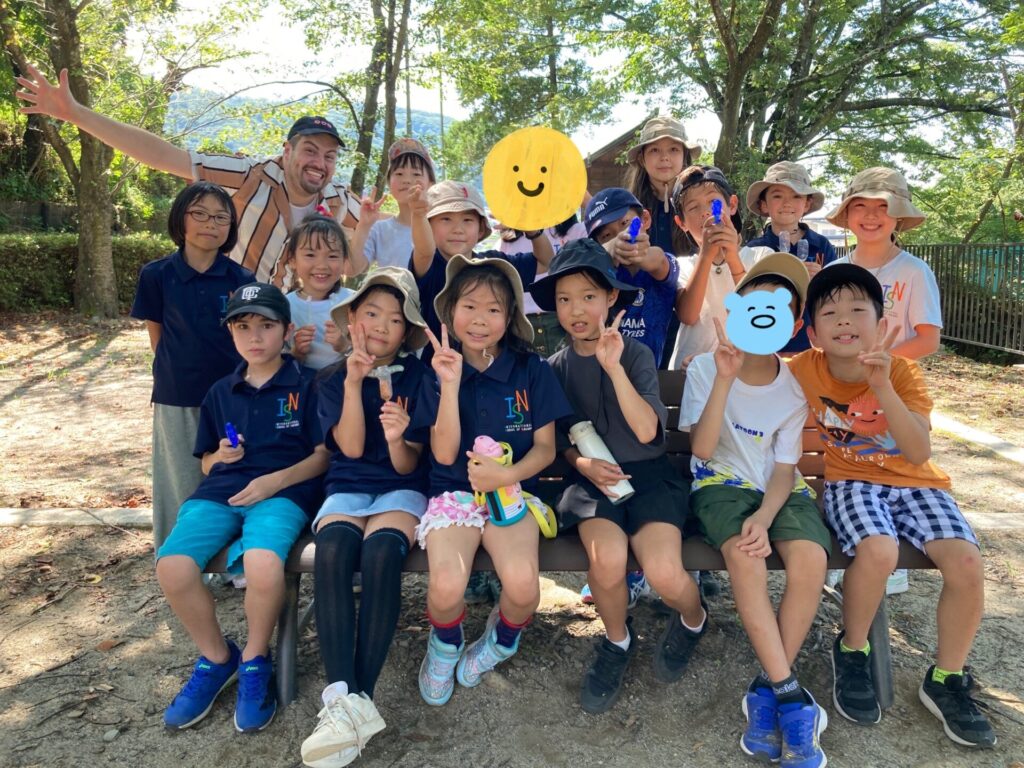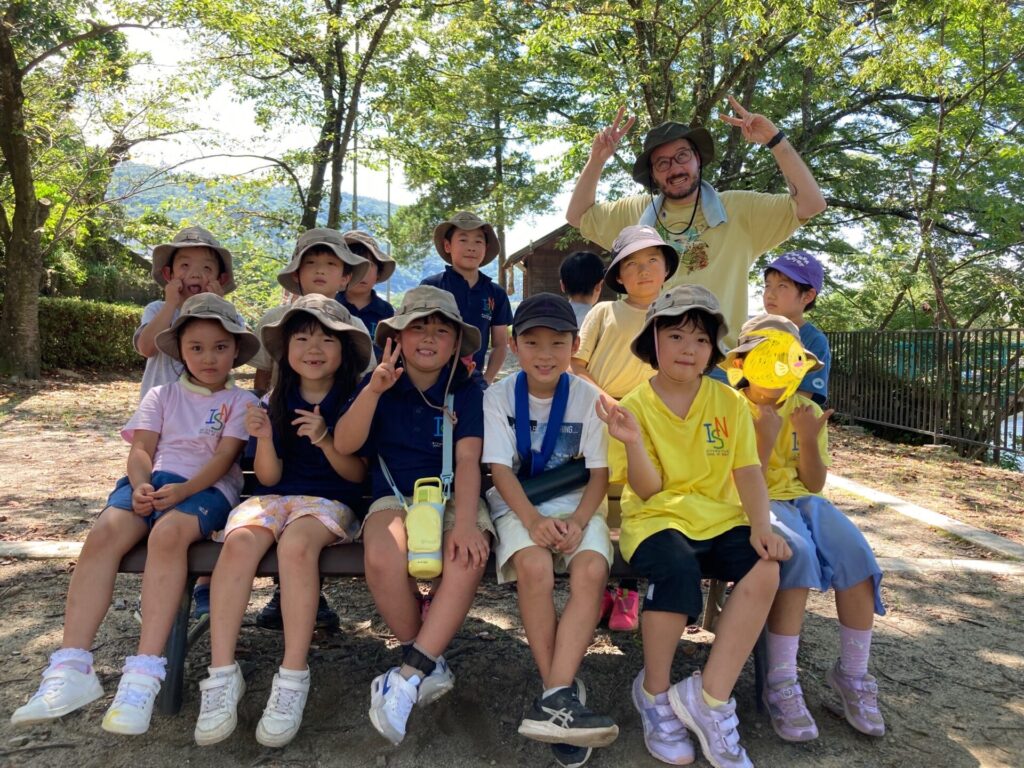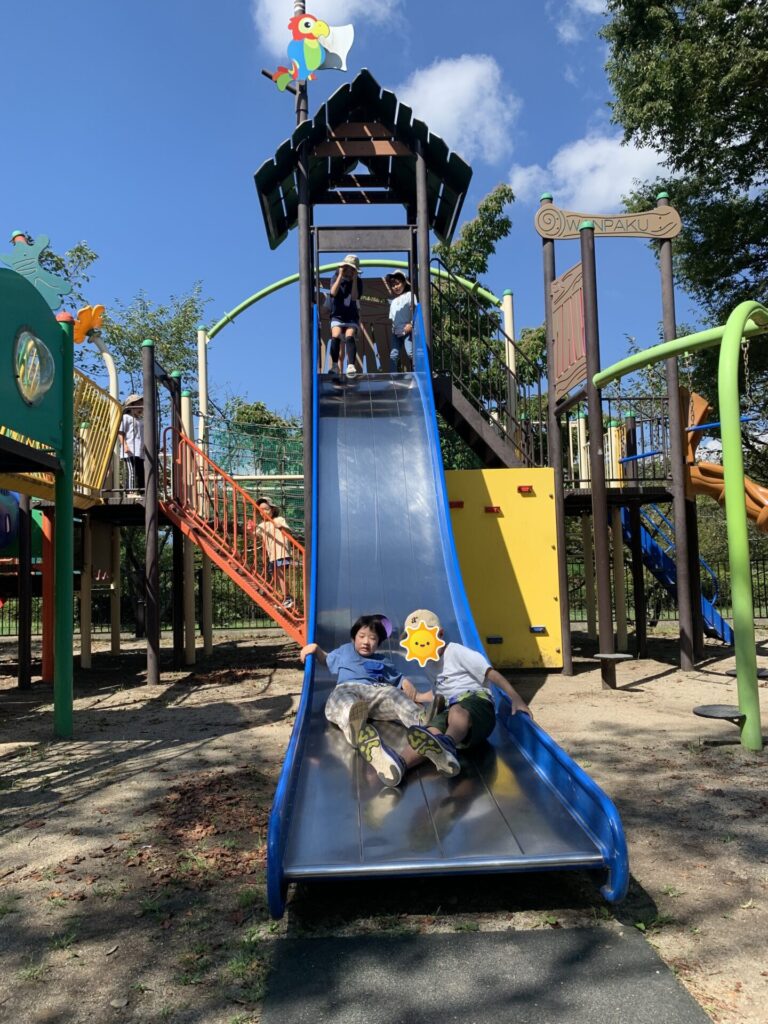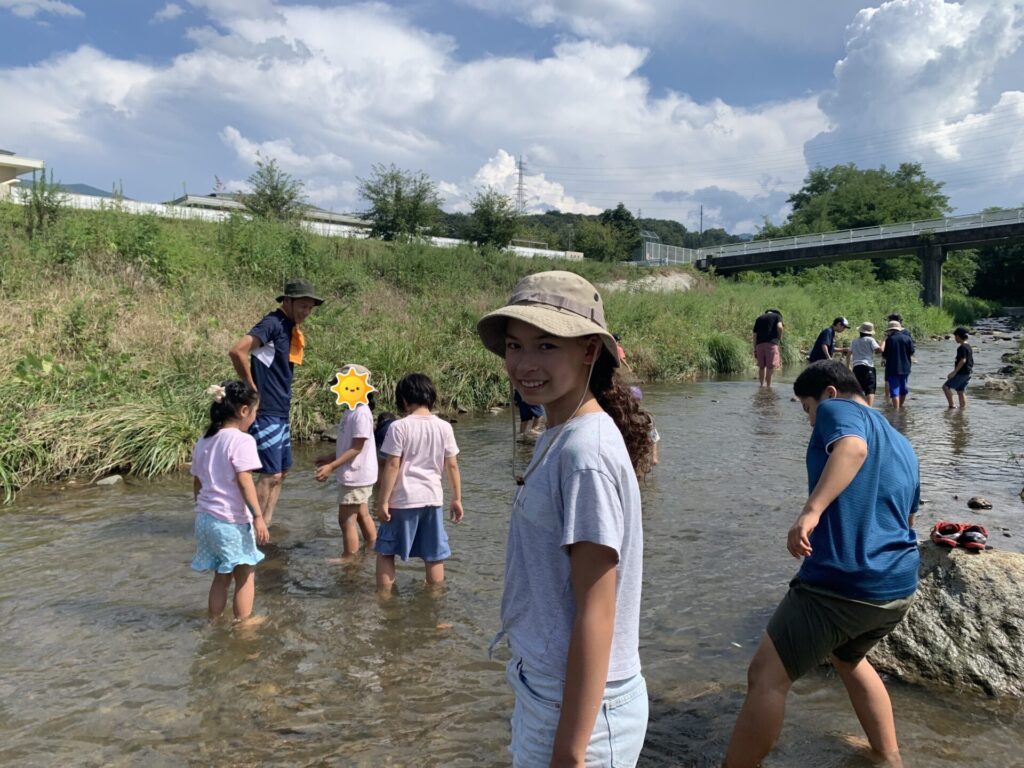 On Wednesday, we went on a hike around the Shiga area. Grade 3 and above went to the Shiga canyon and grade 1 and 2 went to the nearby shrine. On the way to our destinations, we all had some sweet cold watermelon to cool us down thanks to Mr. Terry!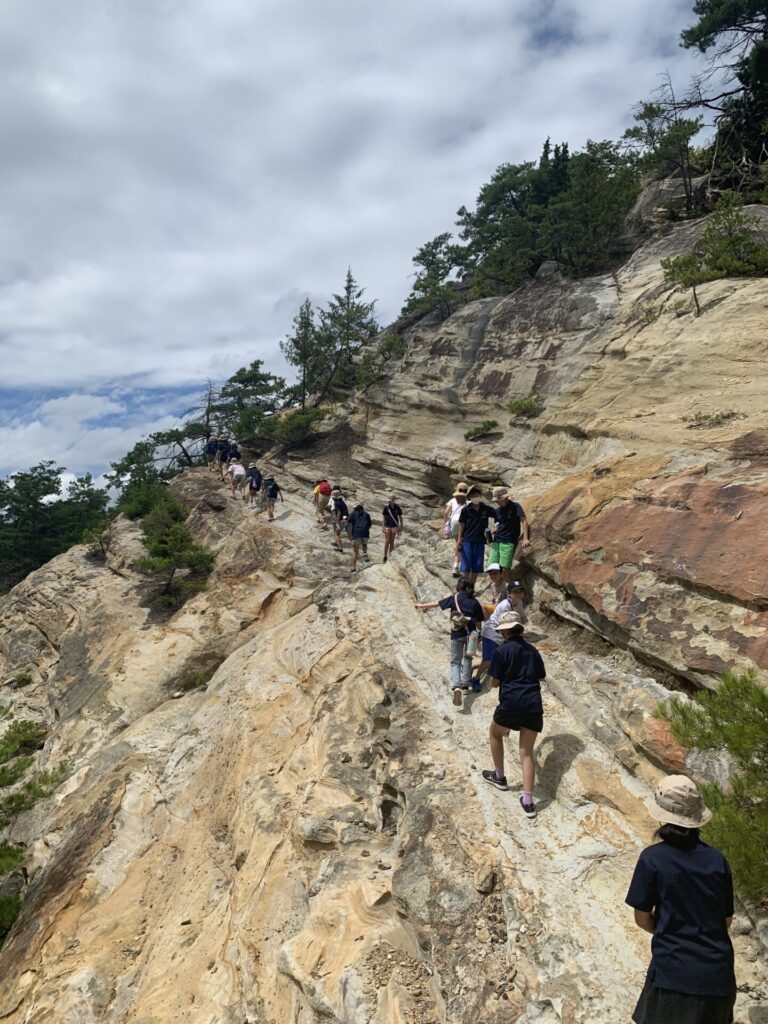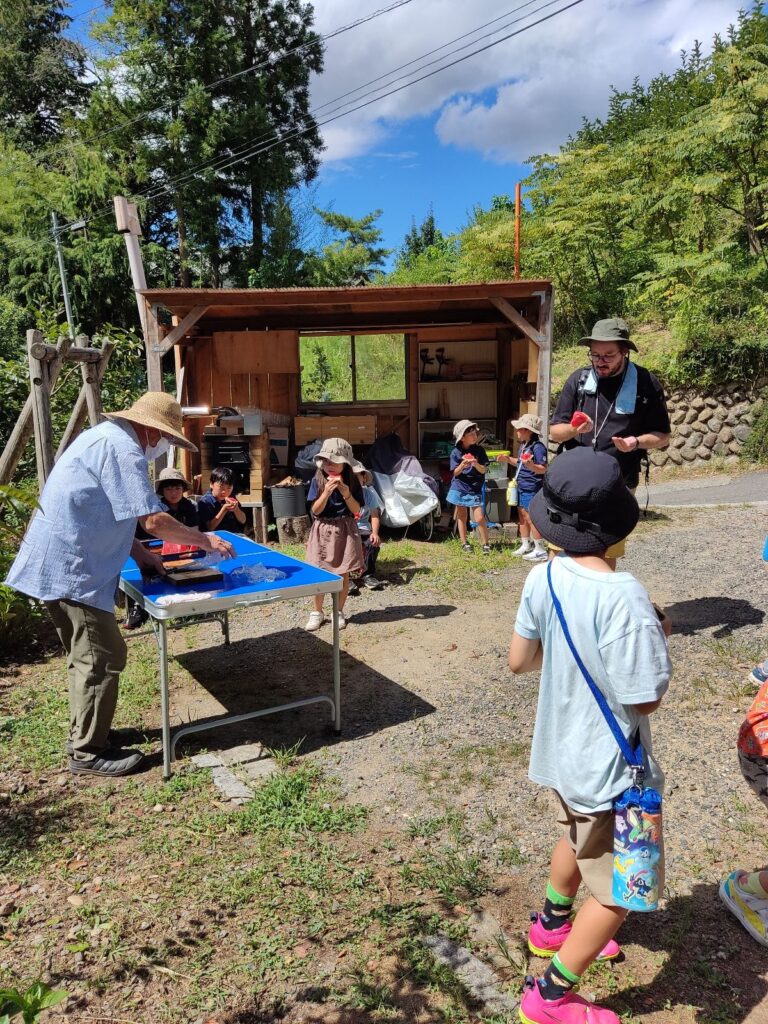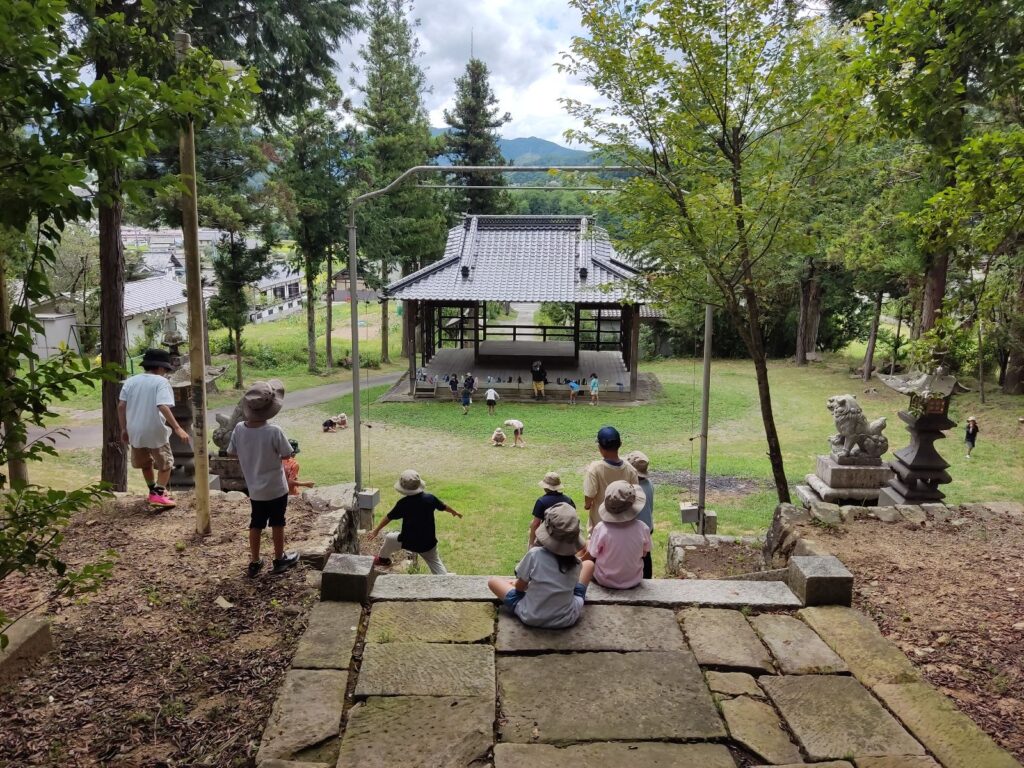 During week 2's STEAM time, we worked on a water rocket project! Students had a lot of fun making their own water rockets and seeing how high they fly. 🚀🌀💧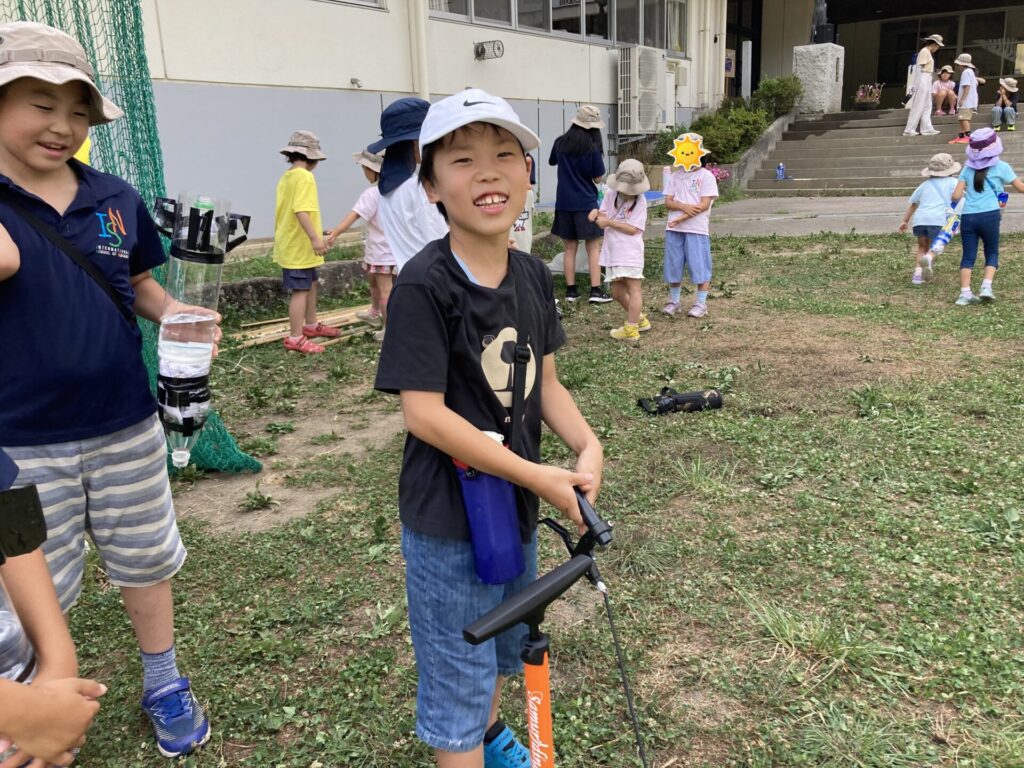 During week 2's programming session, we made our own animation! Students had to draw their own characters and programmed them what to do. For example moving forwards and backwards.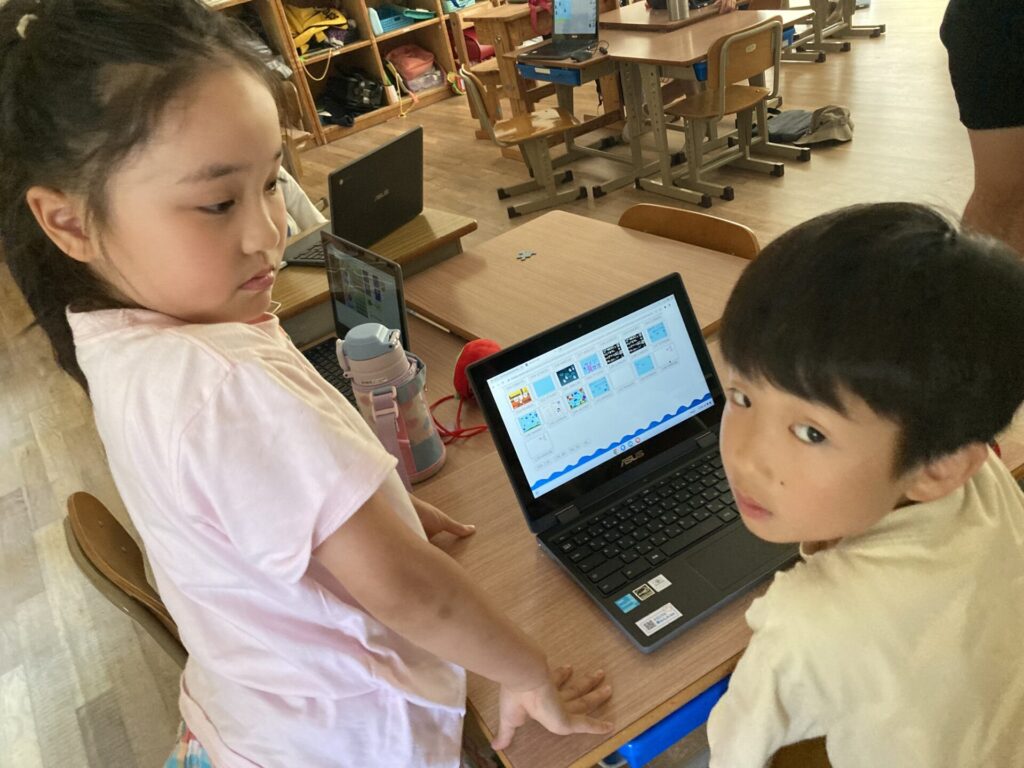 Shiga Fossil Museum is a place that will take us back to old days. We learned a lot about prehistoric animals. There are lots of mammal fossils, fossils of fish, sheelfish, birds, and even plants! It is also home to a 5.5-meter-long fossilized skeleton of a sperm whale that was found in the Shiga area. It is one of the only two full, fossilized sperm whale skeletons in the world!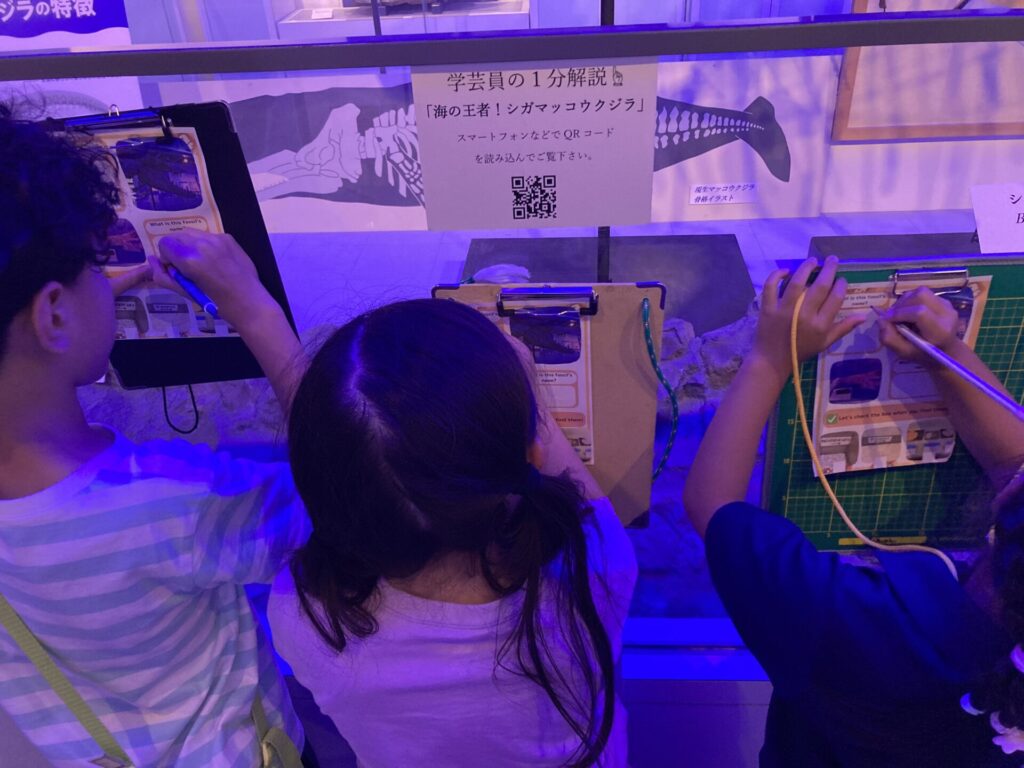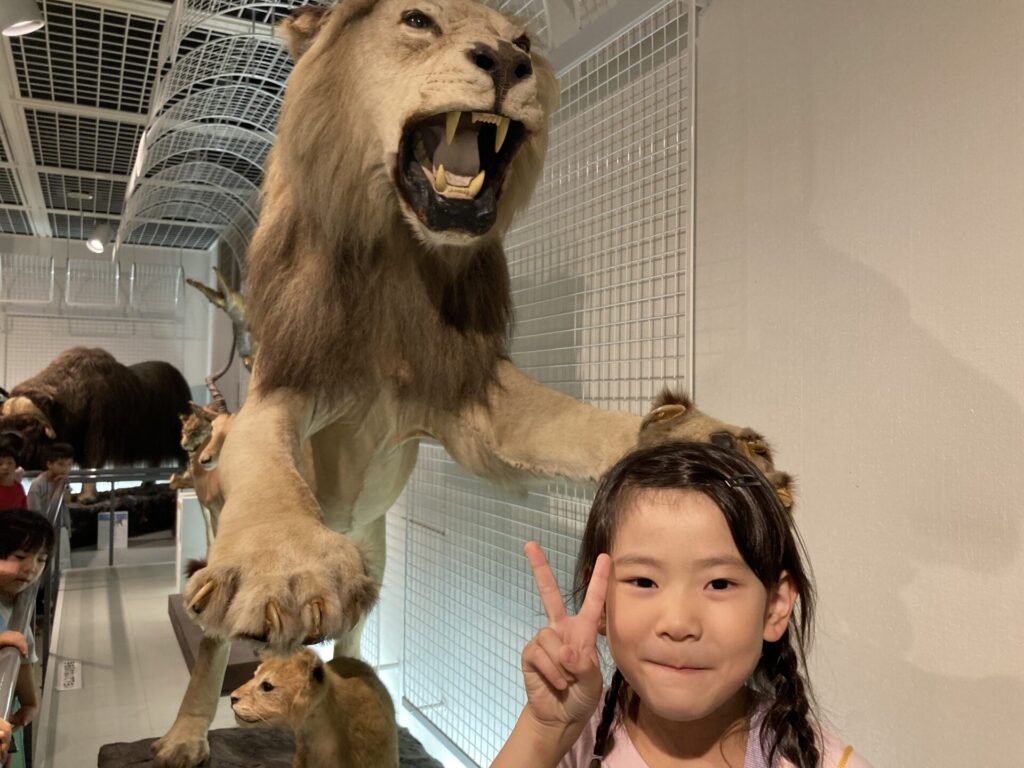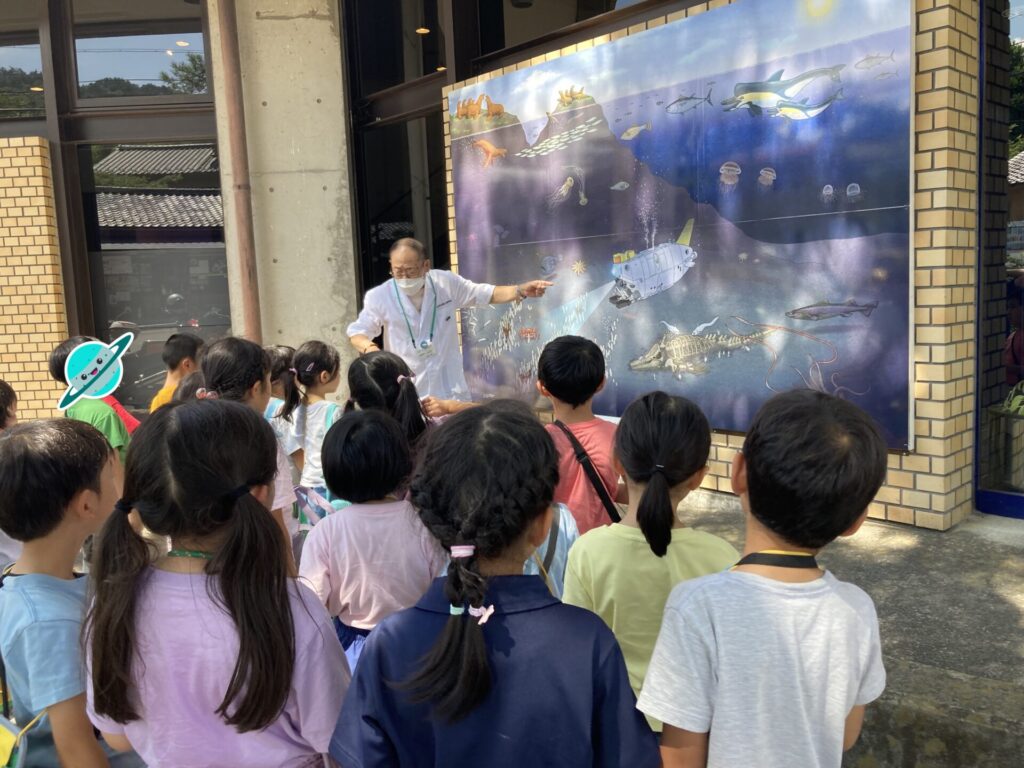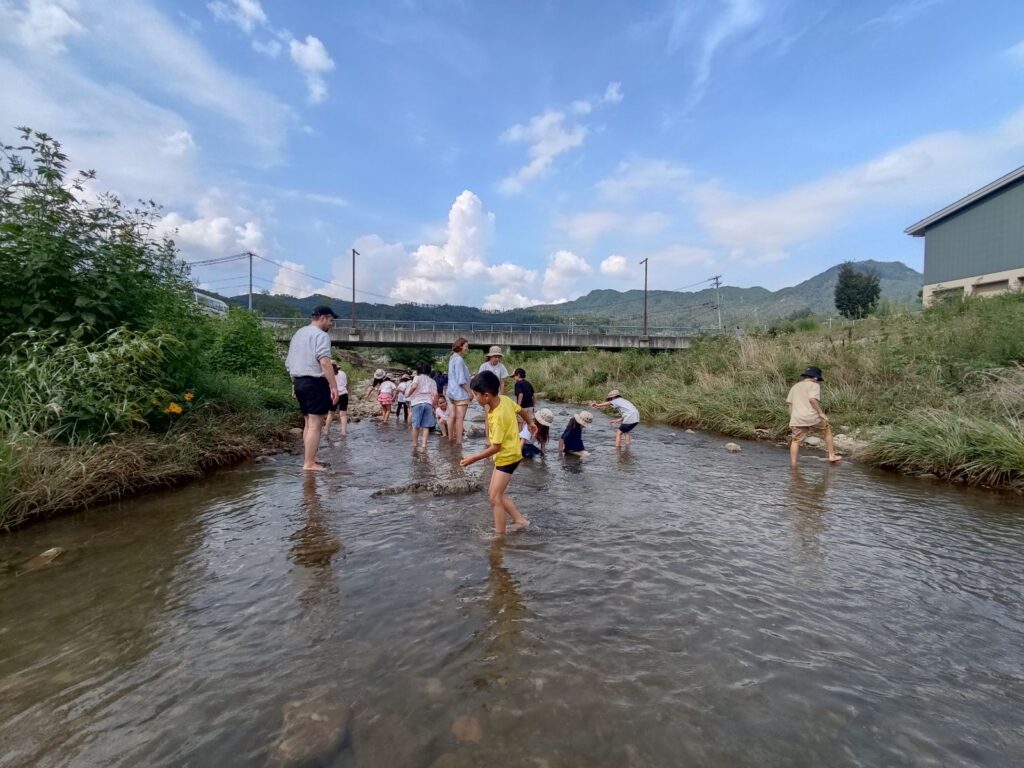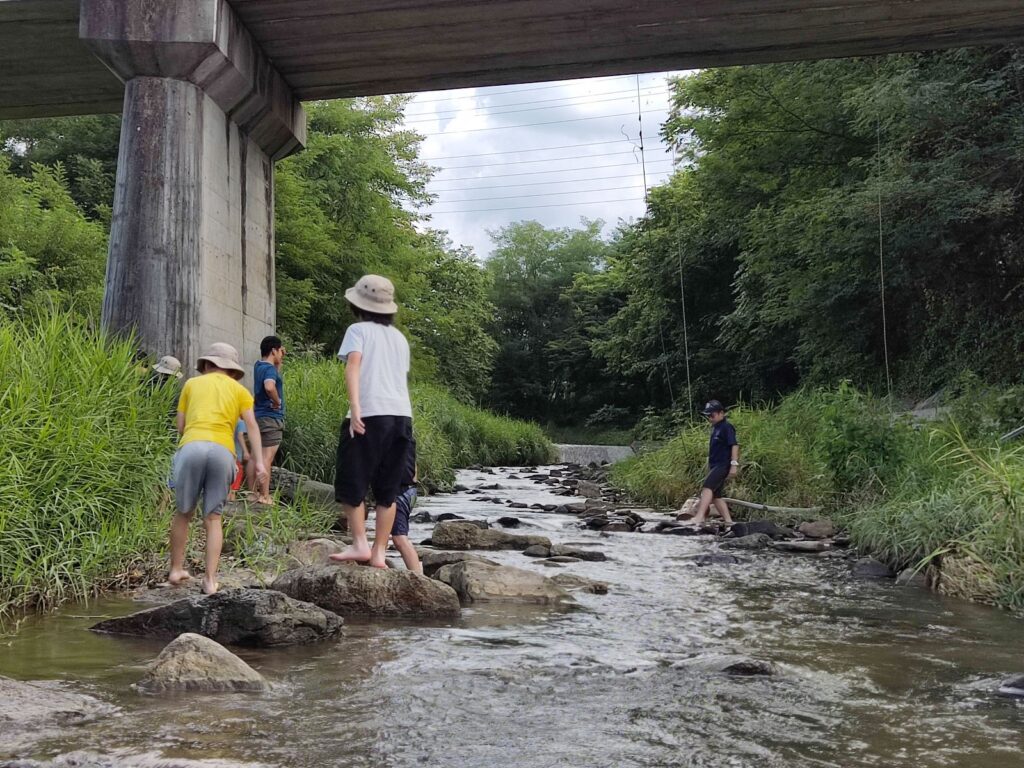 Here we are enjoying the river under the hot sun! We saw a lot of things like fish and crabs! The stones were so slippery so we were really careful. Splashing and laughing together with teachers and friends while learning so much about nature.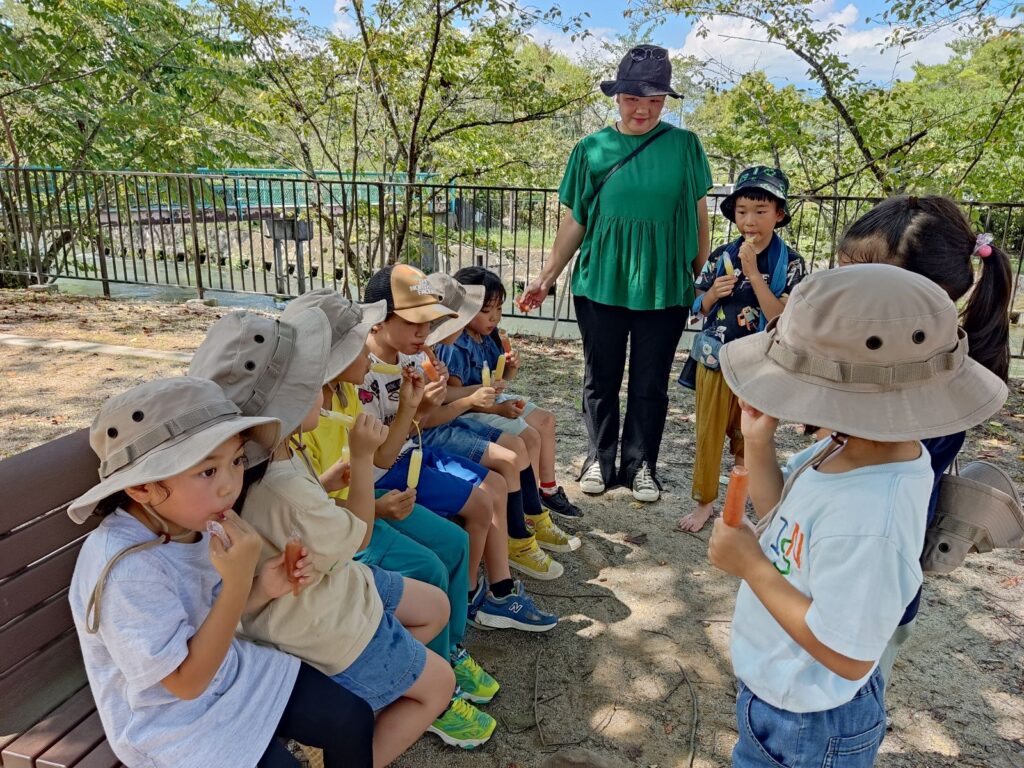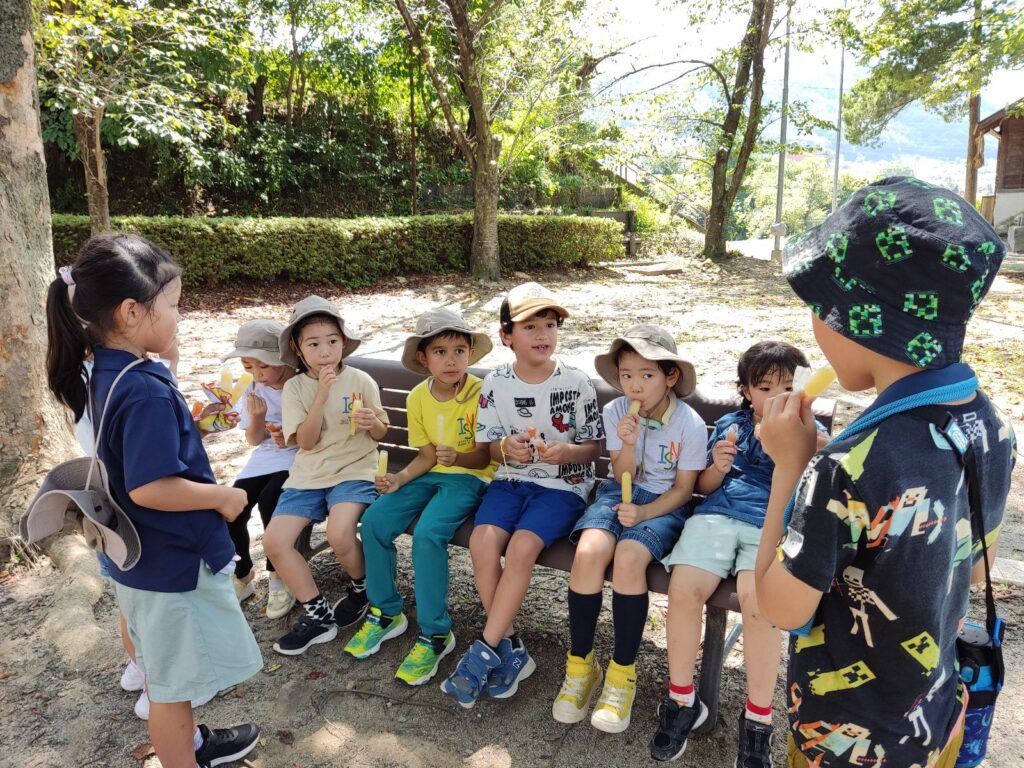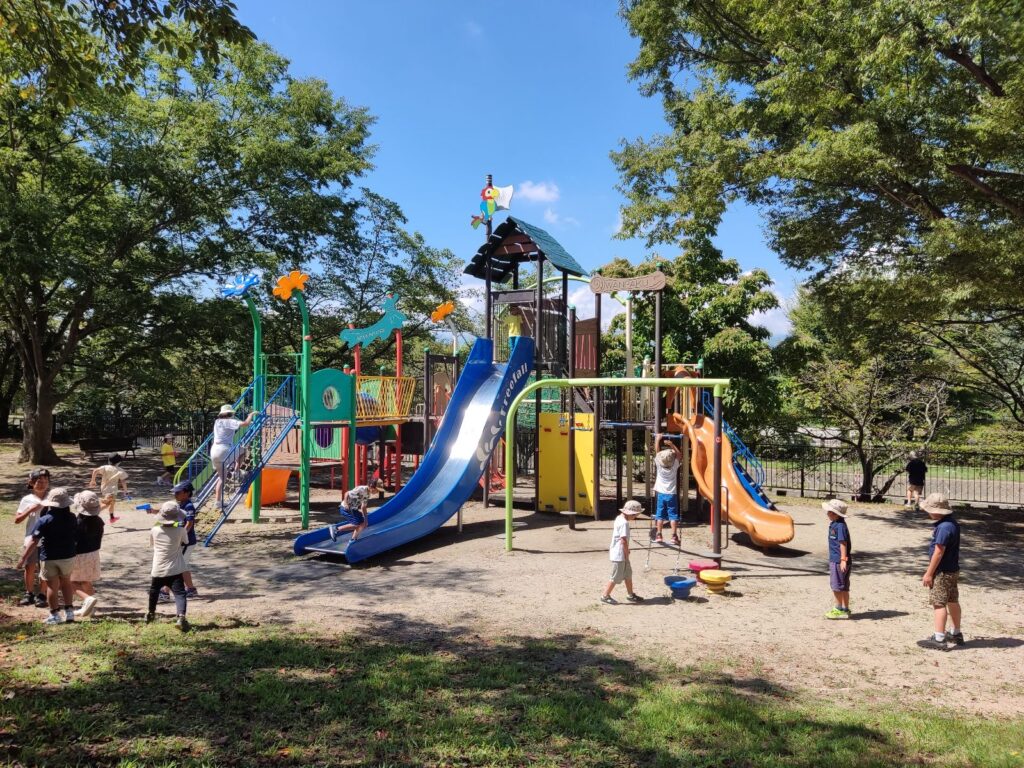 Enjoying our ice candies after playing a lot under the summer heat. Good thing we have something to cool us down. Thank you, Ms. Mika for the surprise treat!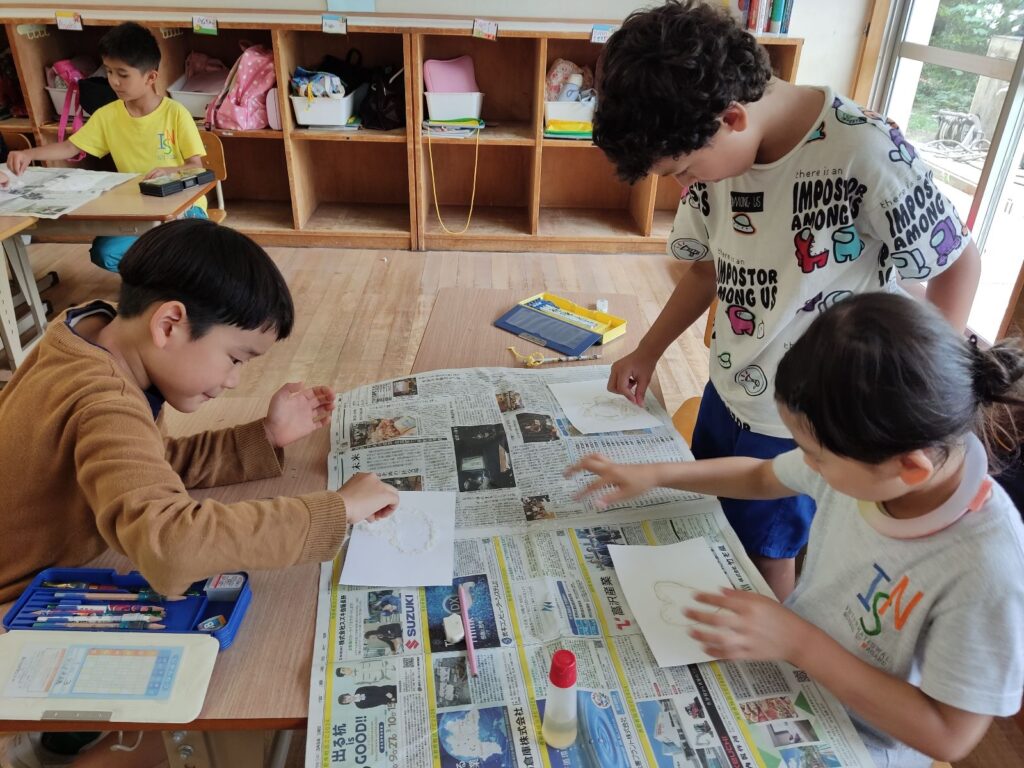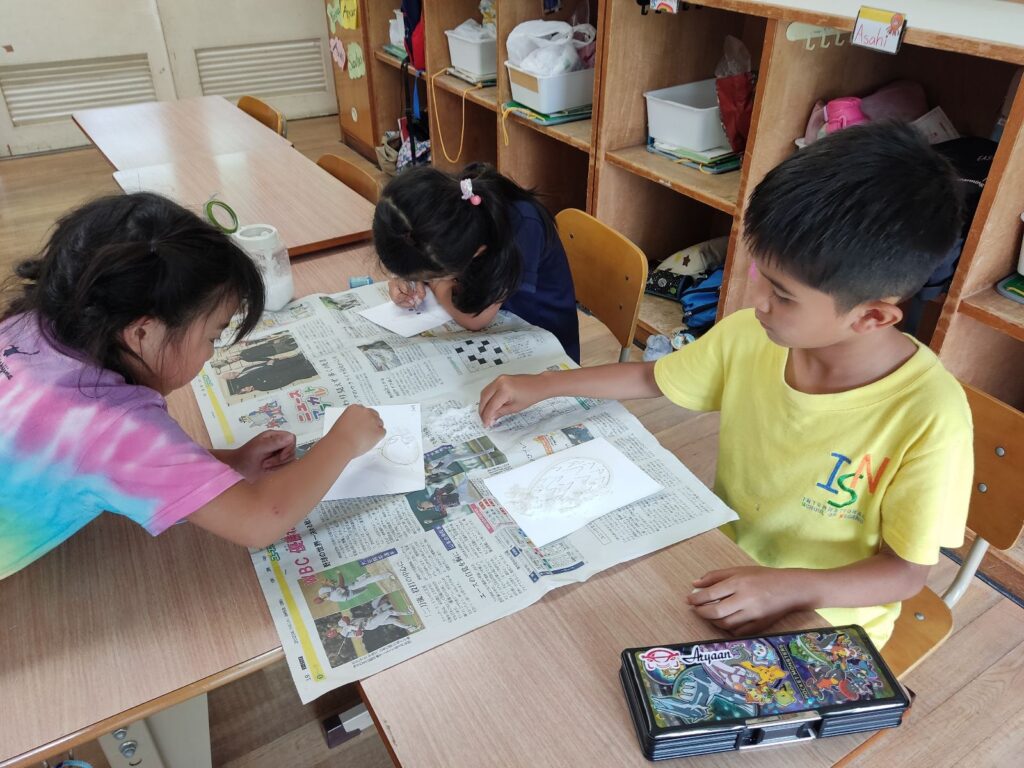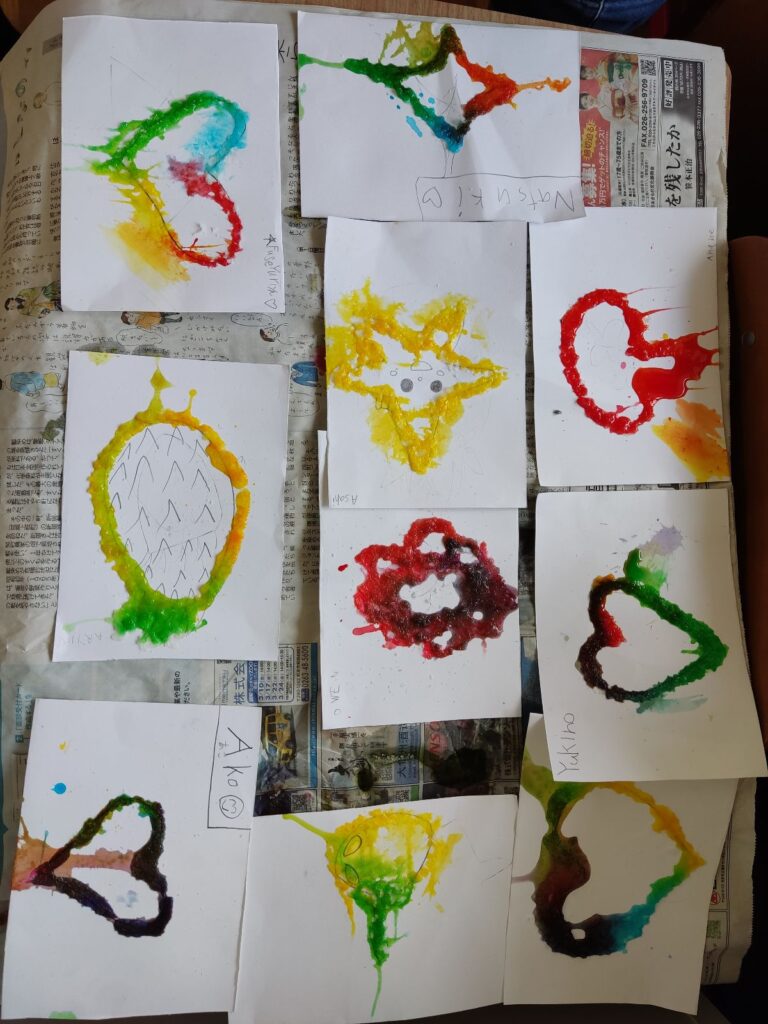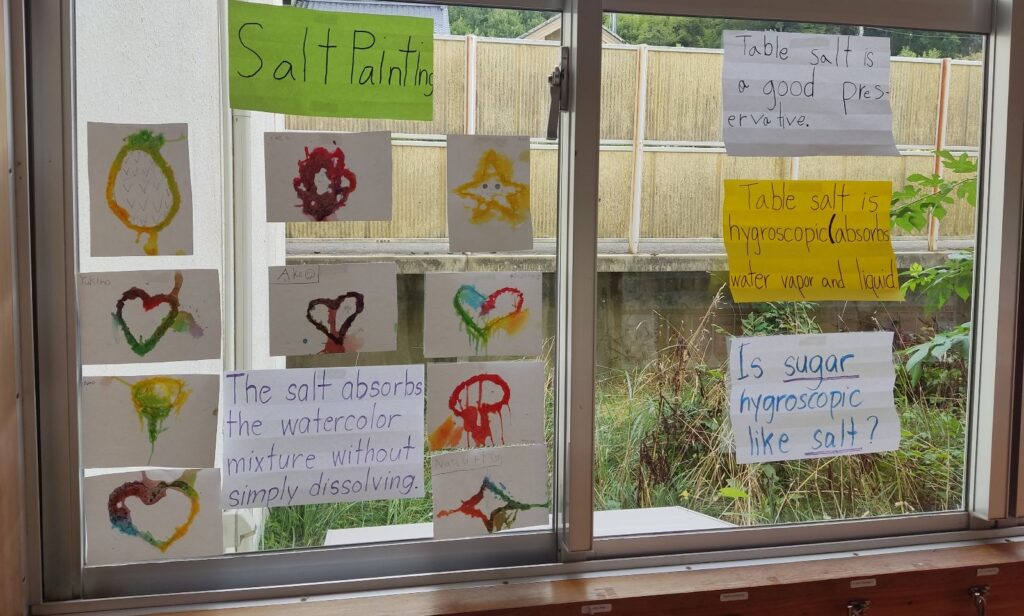 G1 did salt painting for our STEAM activity. We wanted to check salt's property of absorption which is called hygroscopic. It is used as a preservative because it absorbs not just liquid water but also water vapor. When we tried in our classroom we noticed that the salt absorbed the water mixture without simply dissolving. We got drawings with with sea crsytals on it. Take a look in fornt of our classroom. We are wondering if sugar also is hygroscopic. We will try another experiement at home.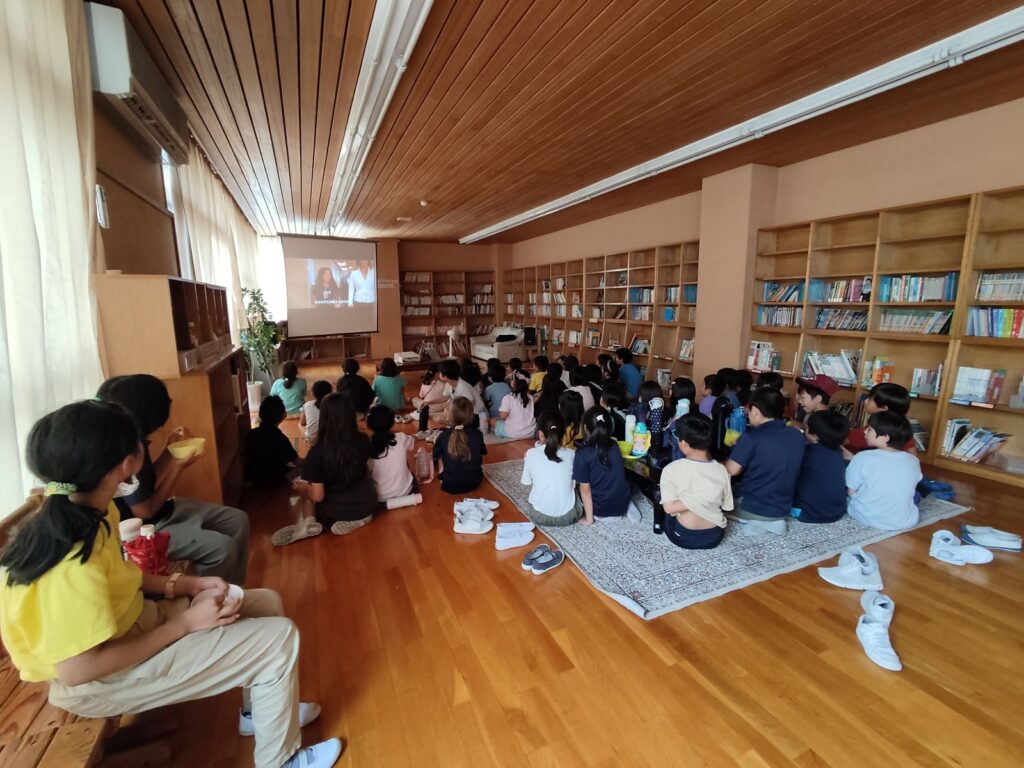 This week's movie for G1-G4 is titled 'We Can Be Heroes'. It talks a lot about teamwork and child empowerment. Most of the scenes were funny so we would laugh out loud while watching the movie. We learned that we can achieve great things when we help each other and believe in yourself and others.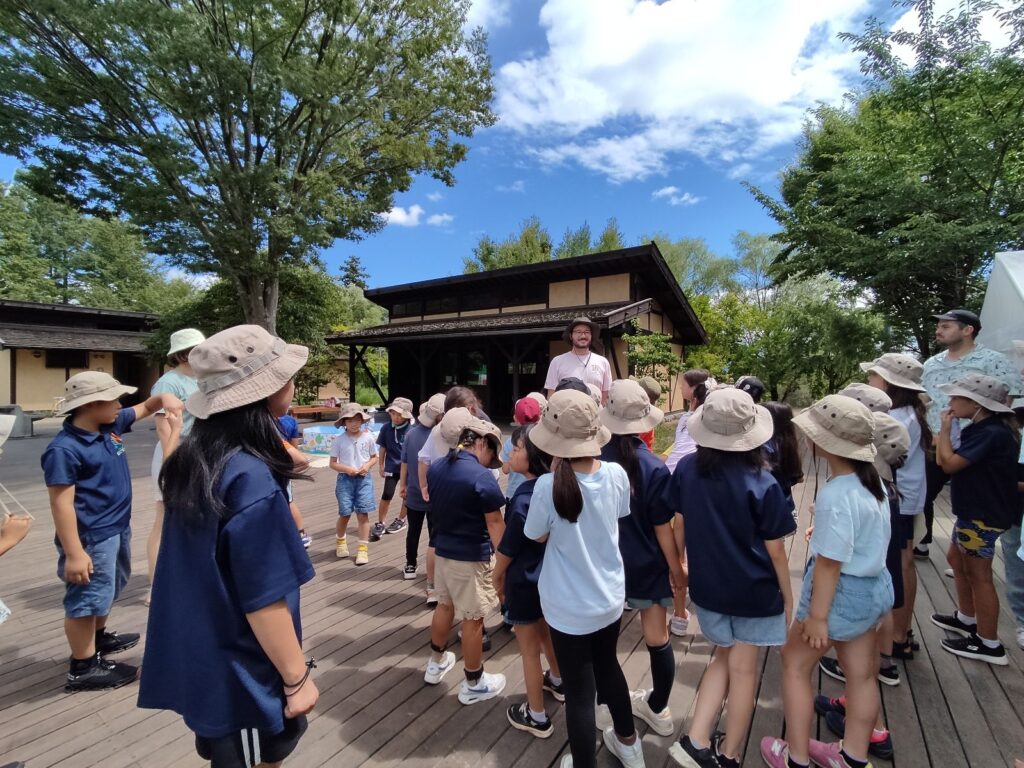 Our trip to Alps Park on Thursday was so much fun as well. We first went to the aquarium to drop our lunch bag and we went straight to Jabujabu Pond. Guess what we did..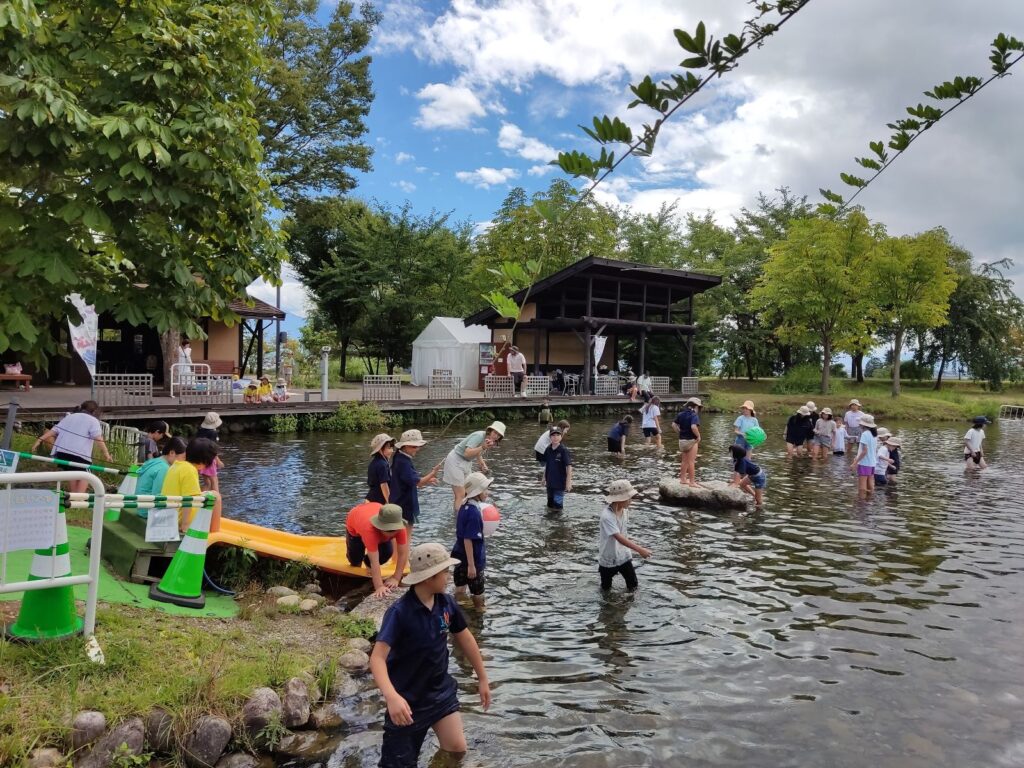 That's right! We all enjoyed the water. We got to play with water guns and balls. Others enjoyed swimming and playing tag. It was not too hot and we wanted to stay longer we needed to go and grab some lunch after.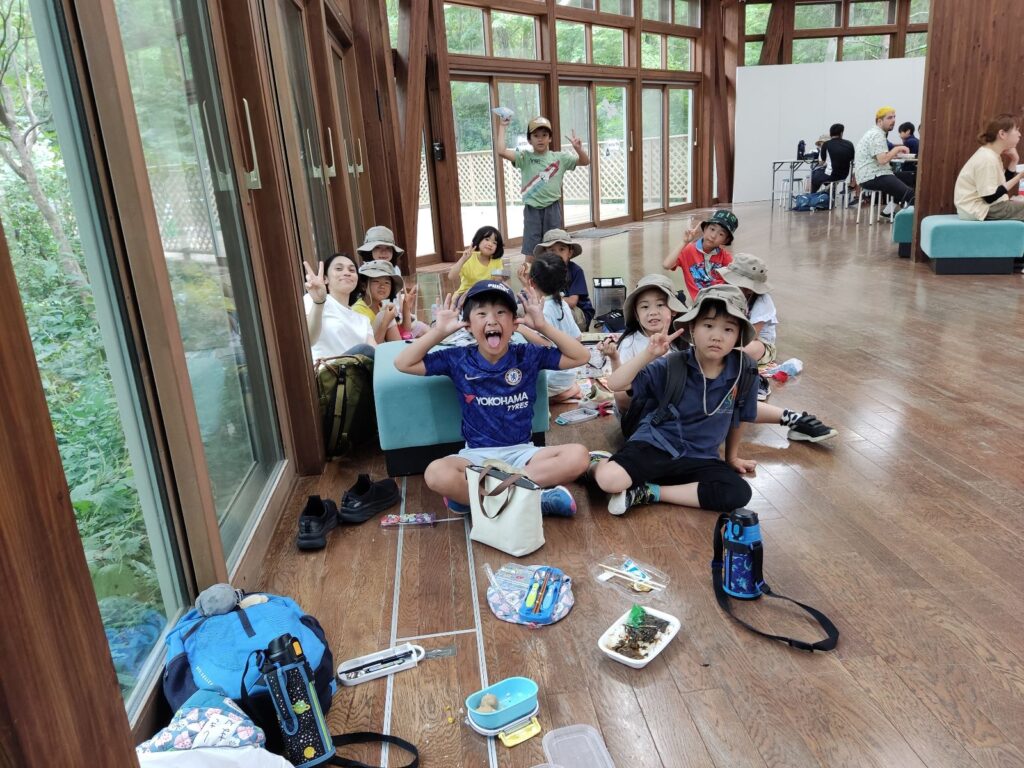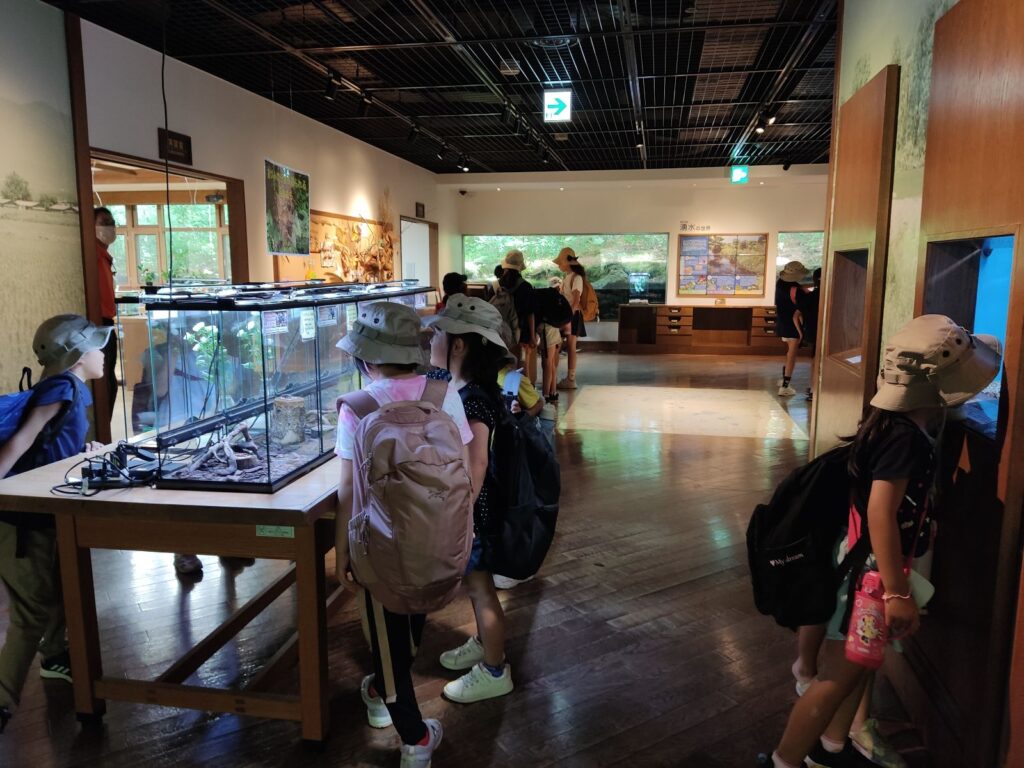 After lunch time, we were able to visit the aquarium. We saw lots of different sea creatures under water. Even insects were there!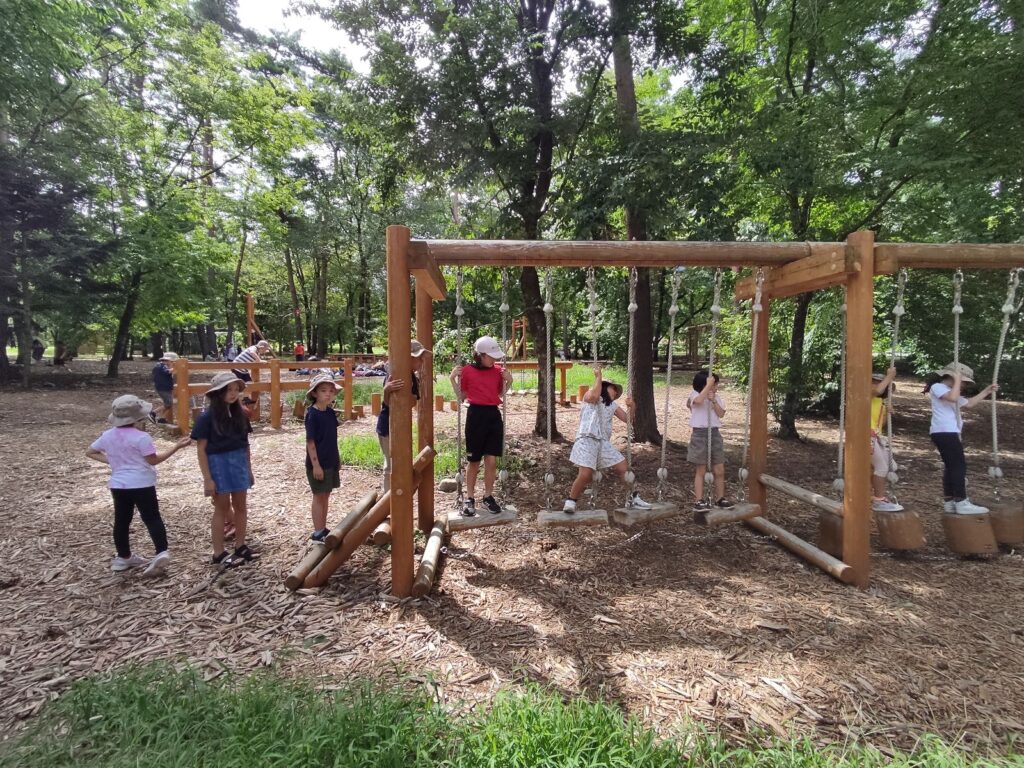 We were able to enjoy our time in the forest park before heading back to school. It was cool and shady so it was just perfect place for us to relax after a long walk.