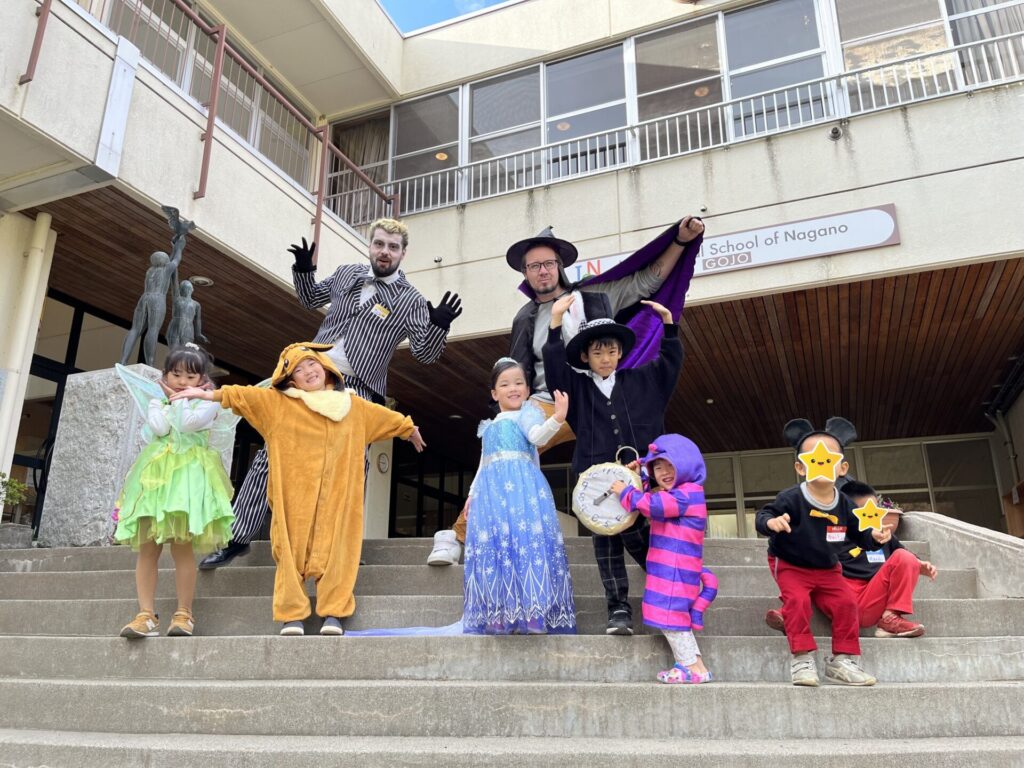 Happy Halloween everyone!🎃👻🧡🧡🧡🧡🧡🧡🧡
皆さん、今年のハロウィンはどのように過ごしましたか?
1年ぶりのHalloween Party in Gojo Campus! その様子をお届けいたします!Let's get the show on the road!✨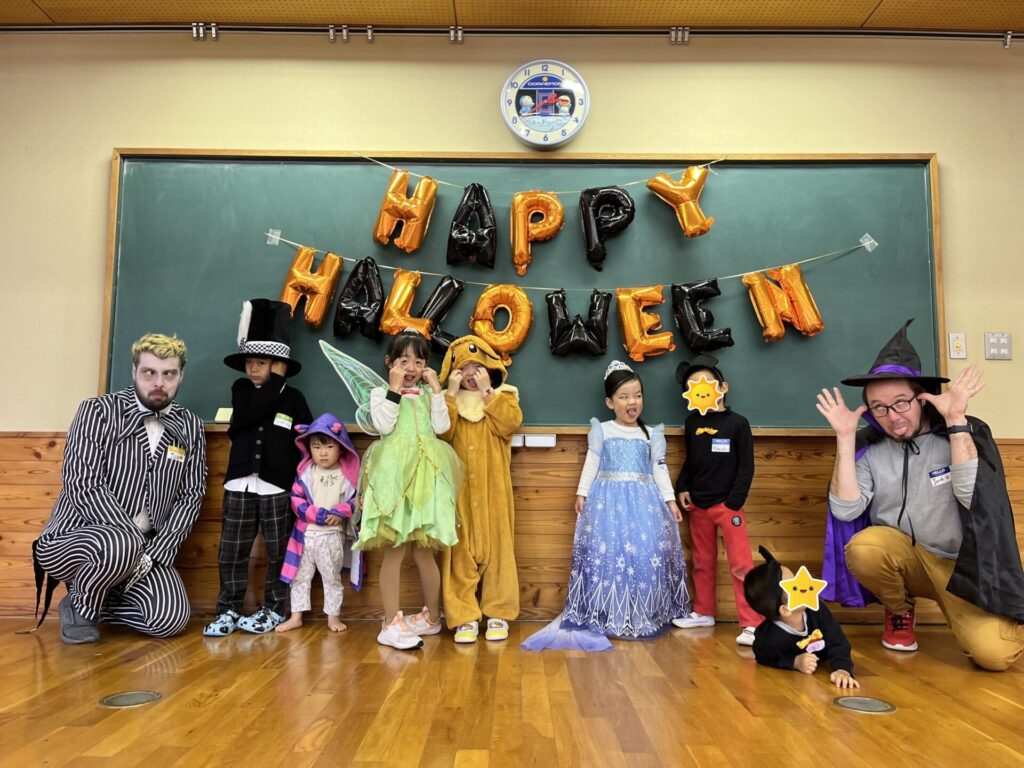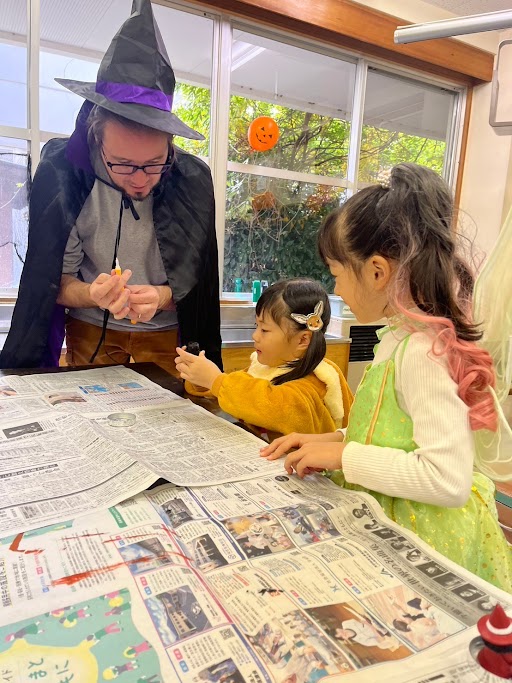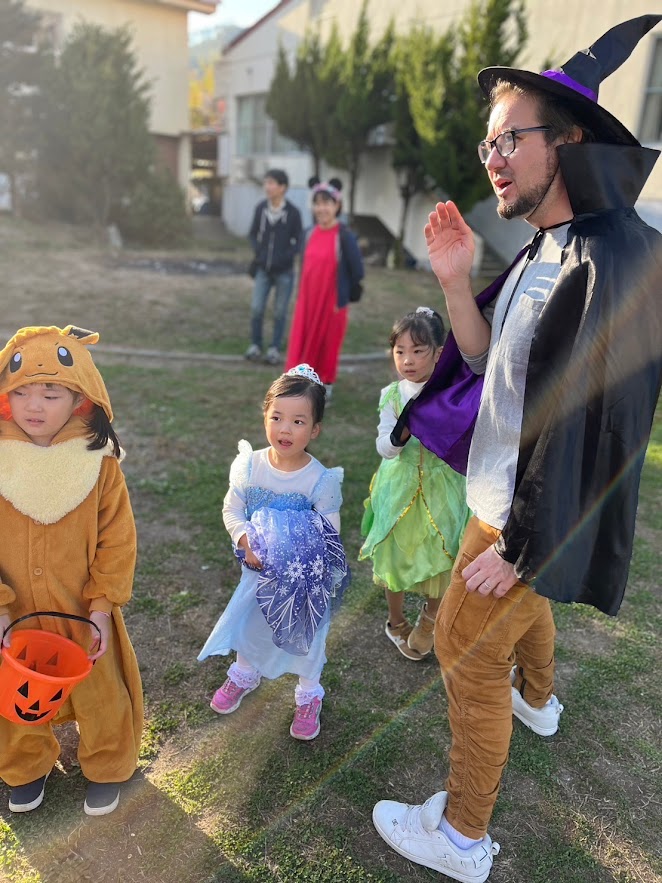 Wow! What a beautiful day it was… The sun came out early, warming our campus and welcoming the students that joined our Halloween party. All the students that joined were wearing lovely costumes! We had an Eevee, a Tinkerbell, an Elsa, the Mad Hatter, and a Mickey Mouse! Such great costumes!
We had planned a variety of activities for the students to enjoy. Our first activity was to make a spooky Halloween snow globe! The students did an amazing job decorating their snow globes and even doing a little bit of science (mixing the right amount of water with glycerin to make the fluid for the snow globes), great job!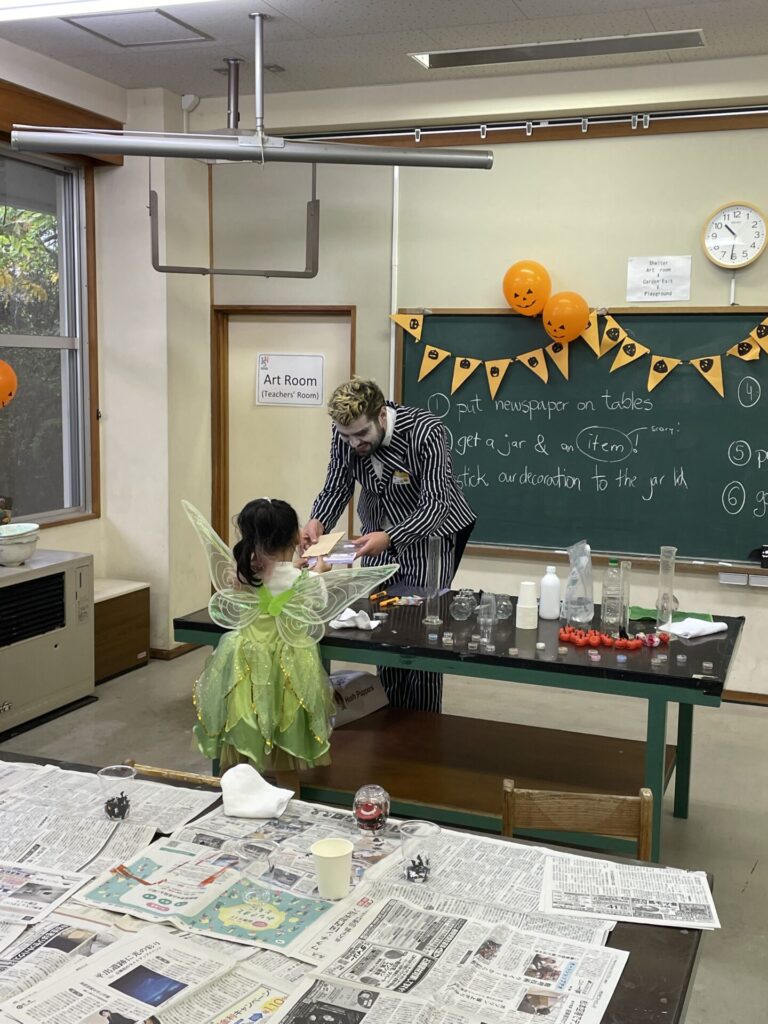 Since the sun was out and the campus was getting nice and warm, we decided to do a small pumpkin hunt. The teachers hid the small pumpkins around the campus and the students enjoyed searching for them. Of course we made sure they couldn't find them too easily and had to use their English communication abilities to ask for hints.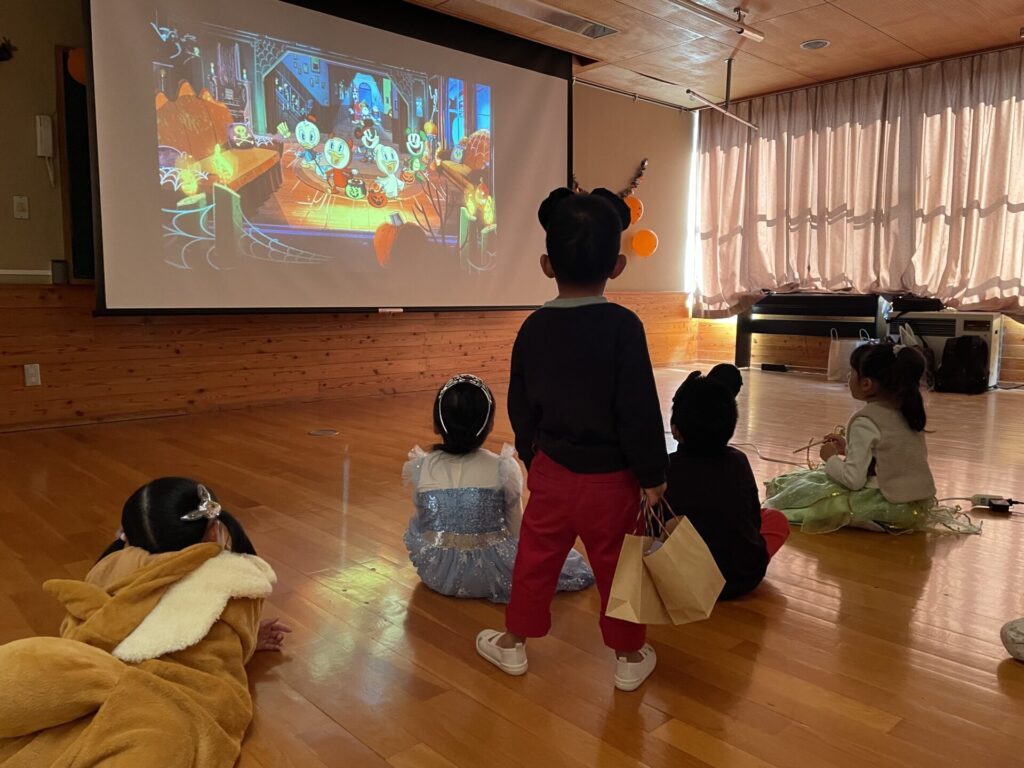 In the afternoon we hosted a small Halloween quiz where the students learned a little about Halloween festivities in different cultures. After that we watched a scary (not scary according to the students… 🤣) Disney short movie and enjoyed our bentos outside on the field in the last warm rays of sunshine for the day.
To make sure we hosted a real Halloween party, we asked parents to bring some small snacks to hand out to the students… So off we went, trick or treating in the hallways of our school building! While it may not have been the spookiest trick or treat session ever, the students sure loved it!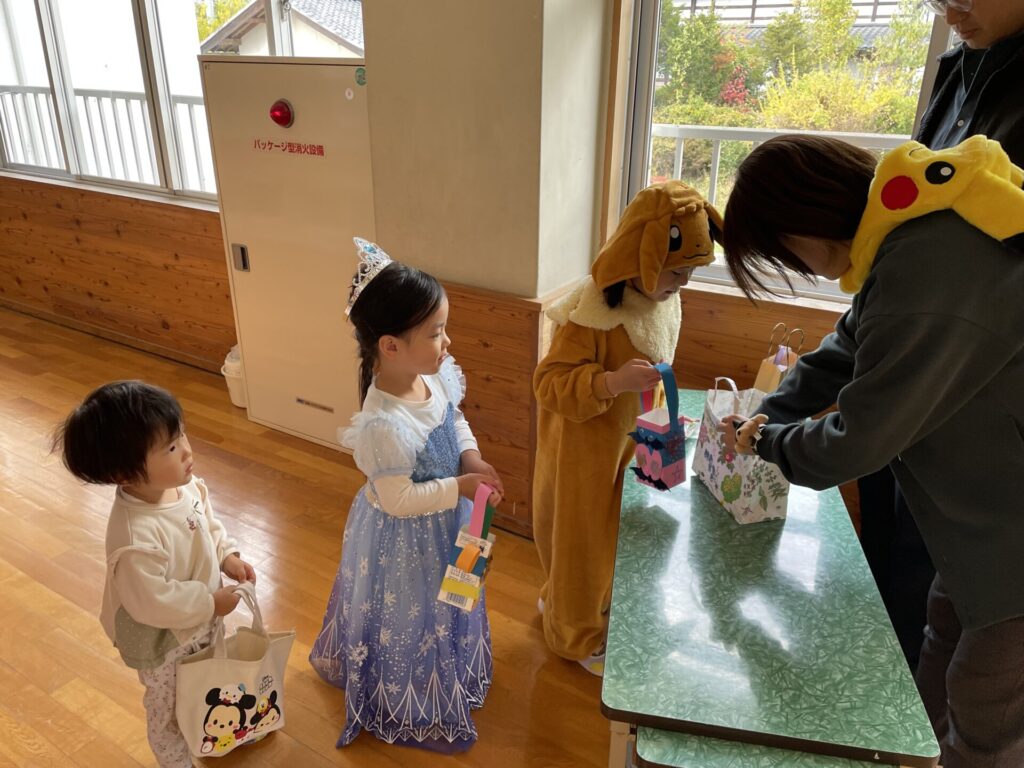 It was great to have so many excited students join and to hear all of them speak English the whole event! Such a lovely time and hopefully a good memory for everyone that joined 😊
We are looking forward to seeing you again next year!!