Good afternoon everyone,
We hope you are enjoying your week and are looking forward to a beautiful weekend! 😀
This week we had a lot to prepare, as our friends from preschool were visiting. We decided to do a scavenger hunt, so the students prepared many questions for their teams. After their teams had prepared the questions, members presented their ideas! We heard lots of good ideas and some very original ones.
We put all our ideas together and made an awesome list of things to find around our campus. Since the weather was supposed to be good, we decided to focus on things outside the classroom, after all, how exciting it is to enjoy our huge school grounds together!
We also prepared a list of origami we could make to give as a gift. As a theme, we set bugs and animals we can find outside. The students made a huge list of animal origami and then decided on the ones they wanted to make (some were reaaalllllyyy difficult, but students were brave enough to try them!). A fan favorite was the "cobra" we also had a lot of "roly-polies", and "butterflies". In the end, we had a lot of beautiful gifts to hand over to our friends.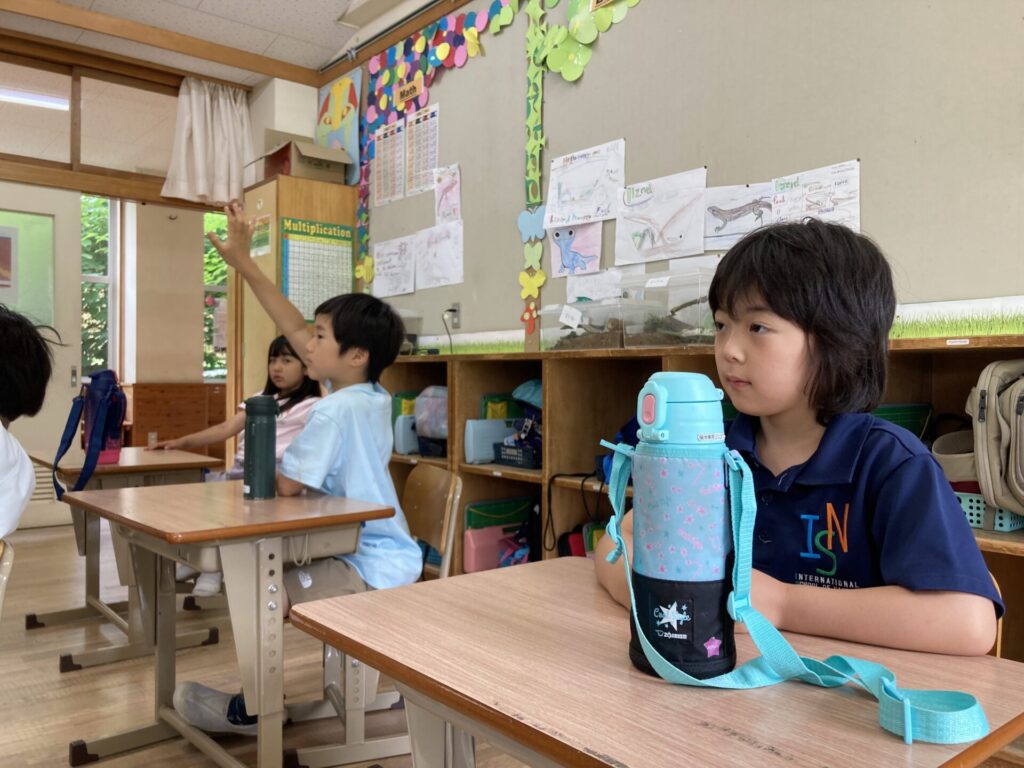 Students discuss what bugs and animals they will be making out of origami
When the preschoolers came over, we greeted them cheerfully and split up into groups to do our scavenger hunt together. It was really warm, but we wore our hats, brought our bottles, and took good care to stay nice and cool with our cool towels (if your child has not brought their cool towel yet, it may be a good idea to put it in their backpack very soon as our campus is getting quite hot!!)
Our grade 2 students were very sweet to the preschoolers, some were even holding hands and making sure their new friends could find all the items on their scavenger hunt list!
Milkyway and Rainforest, thank you so much for coming, we are really looking forward to seeing you again, soon!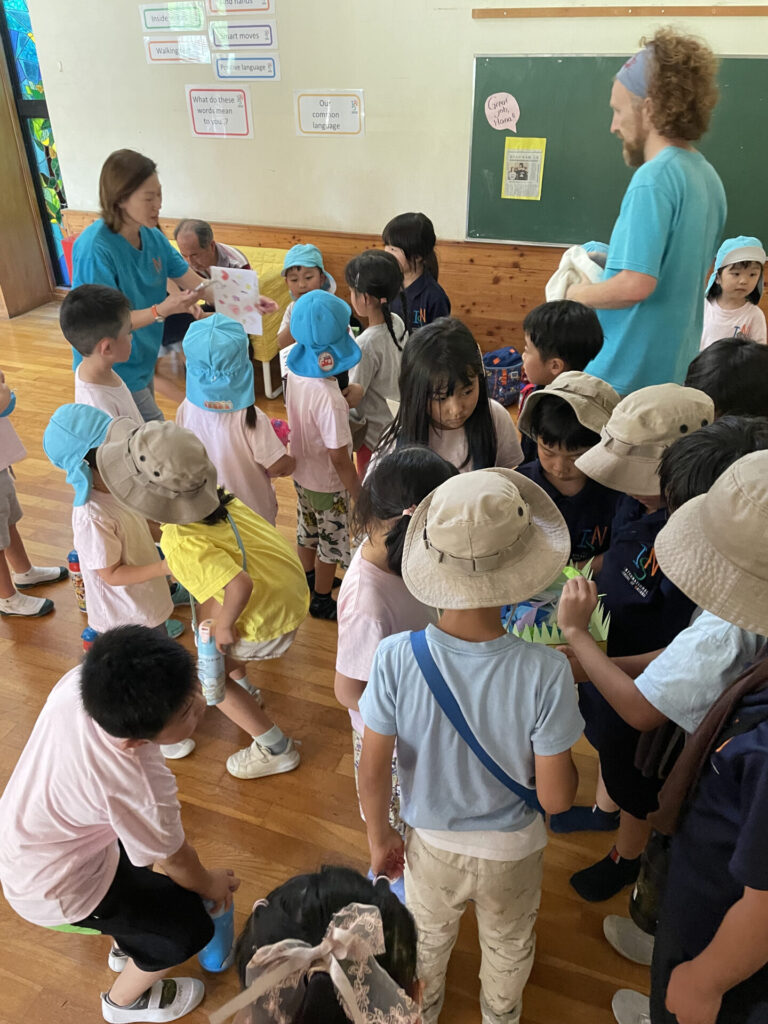 Students were eager to give their origami… but also found it a little difficult to part with their nice creations… 😉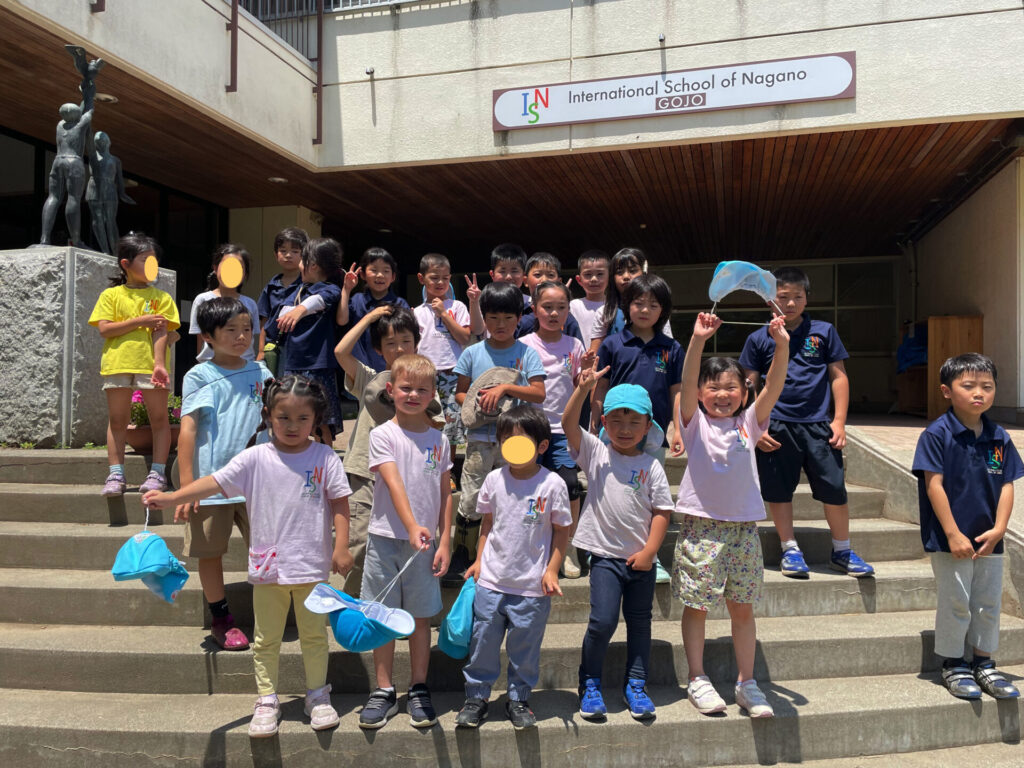 Woohoo! Thanks for coming! 😀
Have a lovely weekend! See you next week!