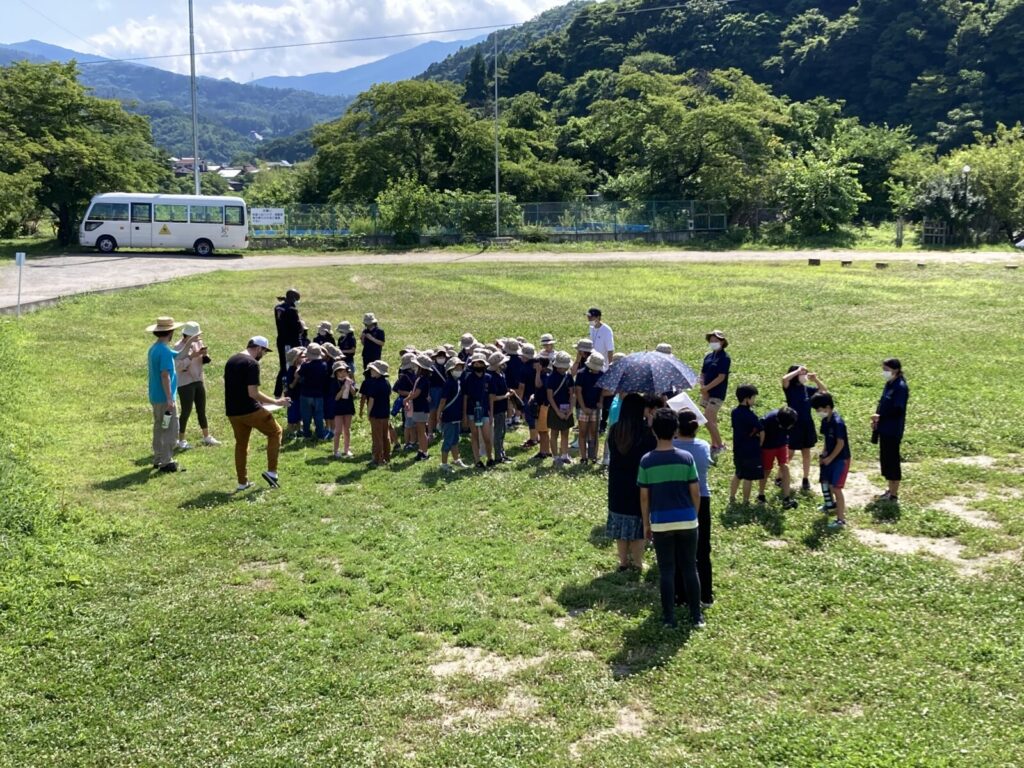 皆さんこんにちは!いよいよISN五常キャンパス サマープログラムが始まりました!初日の五常キャンパスの様子をお届けします😊✨
初日から外部の生徒もたくさん参加してくれています🌞今年のサマープログラムも、先生たちによる様々なアクティビティが用意されています。まず午前中は、全校生徒が五常キャンパスグラウンドへ集まります🏔各学年がバランスよく4つのグループに分かれます。
その後は、4つのグループごとにアクティビティを行うクラスルームへ向かいます。
ボールを使った、身体全体を使ったアクティビティを行うグループ🥎アフリカン文化を学ぶグループ。オリジナルポスターを制作するグループなどなど、様々な内容ですね!✨
いつもと違うクラスメイト、いつもと違う1日のスケジュール。新鮮な1日が無事終わりました🌈引き続き、サマープログラムの内容をお知らせしていきます🌳
Hello everyone!🌈
The ISN Gojo Campus Summer Program has finally begun!
Here is a report on the first day of the Gojo campus 😊✨
Many outside students have been participating in the program since day one 🌞.
This year's summer program also has a variety of activities prepared by the teachers.
First, in the morning, all students will gather at the Gojo campus grounds🏔.
Each grade will be divided into four well-balanced groups.
Then, each of the four groups will head to their classrooms for an activity.
✔A group that does a whole-body activity with a ball 🥎.
✔A group learning about African culture.
✔A group that creates original posters, and so on and so on! ✨
Different classmates, different daily schedule.
A fresh day has ended successfully 🌈.
We will continue to keep you updated on our summer program 🌳.