皆さん、こんにちは🌞
夏本番になり、毎日暑いですね💦
先週末、五常キャンパスではサタデープログラムが行われました!サタデープログラムの詳細はこちらhttps://isn.ac.jp/program/saturdayprogram/
9:00~16:00までの全日英語で行うプログラムです😊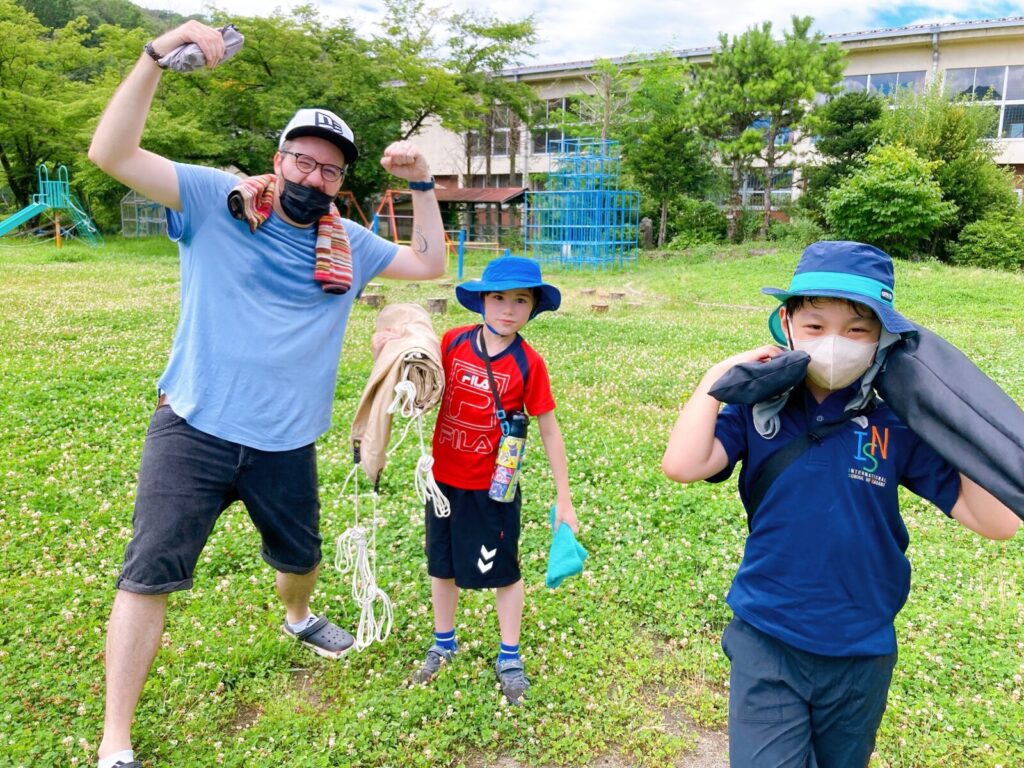 午前中の涼しいうちに、五常キャンパスのグラウンドにタープを設営しました。上手く設営できるのか、タープを初めて組み立てる生徒も多かったです。サタデープログラム担当のJord先生に教えてもらいながら、自分たちで考えて組み立てます。設営途中に水分補給を挟みながら、タープ設営完了!⛺
このタープで後ほどランチ休憩をします。🍙
この日のアクティビティは、「エコシステム作り」。皆さんは、聞いたことがありますか?テラリウムなどとも呼ばれています。ガラス瓶の中に、砂利、土、コケ、草や枝を入れて最後に少量の水を入れます。その後、日に当たるところへ保管しながら中のコケなどが成長していく様子を楽しめます。この日は1人1個エコシステムを作り、最後に皆で1つの大きなビンにエコシステムを完成させました!🍃
最初は初めて聞くエコシステムの作り方に興味津々な生徒たちも、Jord先生の説明を聞き順を追ってエコシステムを完成させることができました🌎
あっという間に1日が過ぎましたね🌈🌳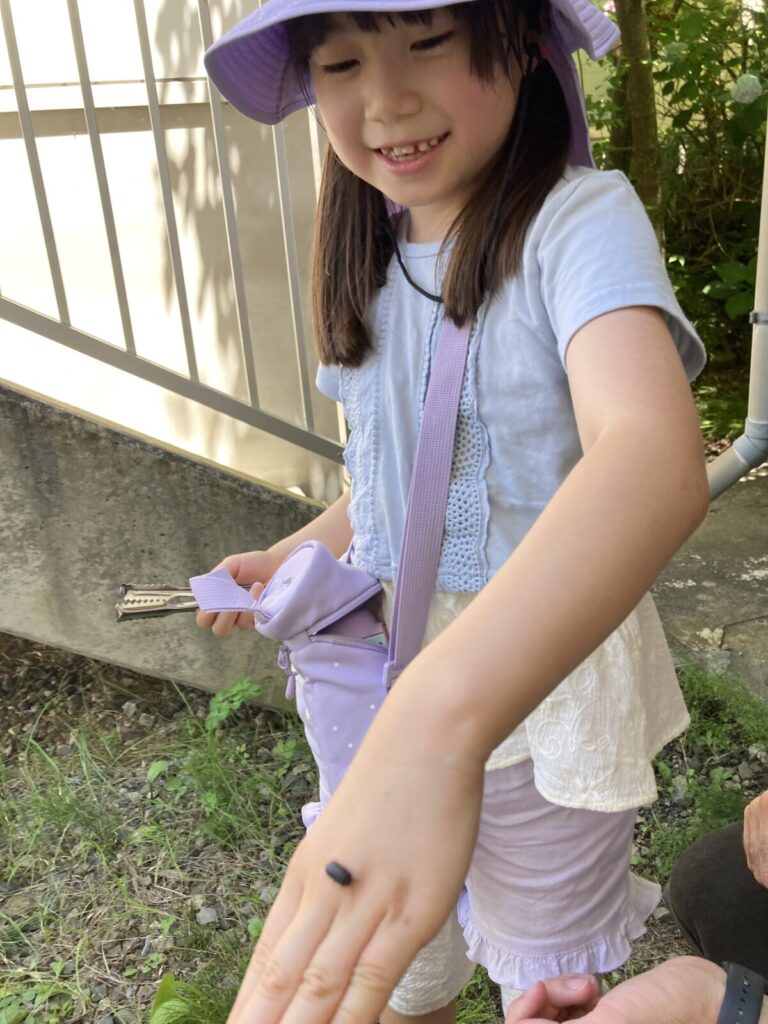 サタデープログラムは、ISNに通っていなくても参加できます!!お友達やご兄弟を誘って、いつもの土曜日をもっと特別な土曜日にしませんか?😊✨
Hello everyone 🌞.
Summer is in full swing and it's hot every day💦.
Last weekend, we had our Saturday Program at Gojo Campus!
For more information about the Saturday Program, please click here↓↓↓↓

https://isn.ac.jp/matsumoto/program/saturdayprogram/
This is a full-day program in English from 9:00 to 16:00🏔🐞.
In the cool of the morning, we set up the tarp on the Gojo campus grounds.
Many of the students were putting the tarp together for the first time to see if they could set it up successfully.
They were taught by Mr. Jord, the Saturday Programs teacher, and put it together on their own.
We took a break to rehydrate while setting up the tarp, but it's done! ⛺✨
We will have a lunch break later with this tarp.
The activity for the day was "building an ecosystem". Have you ever heard of this? It is also called a terrarium.
In a glass jar, you put gravel, soil, moss, grass and branches and finally a small amount of water. After that, you can enjoy watching the mosses and other plants inside grow while storing them in the sun.
On this particular day, we made one ecosystem per person, and at the end we all finished the ecosystem in one big jar! 🌎.
At first, the students were curious about how to make an ecosystem, but after listening to Jord's explanation, they were able to complete the ecosystem step by step 🌈.
The day went by so fast 🌳😊✨.
You don't have to be an ISN student to participate in our Saturday program!
Why not invite your friends and siblings and make your regular Saturday even more special? 🐝