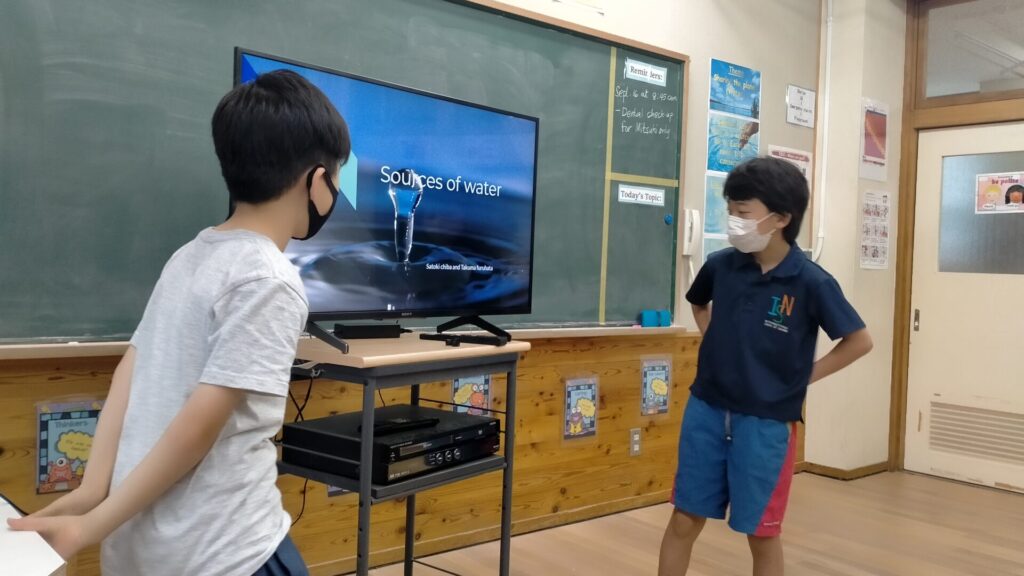 We use water every day.
Despite being the world's most abundant resource, only 3% of it is fresh water, and only 1% of it is drinkable. As a result, it's no surprise that we're all focusing our efforts on this critical resource that affects the entire world's population. Having said that, we have been talking about water.🌀
In Grade 5, we started our water discussion with water sources. We talked about where we could find water.
Some students believe that water can be found in soil, while others believe that it can be found in lakes, oceans, and rain. ☔
We also discussed the water cycle. Students conducted research on the major sources of water and presented their findings in class. We also discussed the water cycle and conducted an experiment called "Finding Where Water Goes." "Where has a puddle of water gone?" students were asked.
They initially claimed that the sun ate the water! 🌞☔
They were eventually able to determine that it had gotten into the air.
We also talked how the water cycle is a large circle with no obvious beginning. We also talked about how no stage or part of the water cycle can be eliminated. We discussed using the Nearpod application. Using the application, students were able to actively participate in the discussion.
——————————-
私たちは毎日、水を使っています。
世界で最も豊富な資源であるにもかかわらず、淡水はわずか3%…飲用に適するのはなんとわずか1%です。🌎
その結果、私たち全員が全人類に影響を及ぼすこの重要な資源に力を注ぐのは当然のことです!…それを踏まえて私たちは水について話し合ってきました。

5年生では、水の話としてまず、水源について学ぶことから始めました。
どこで水を見つけることができるかを話し合いました。
水は土の中にあると考える生徒もいれば、湖や海、雨の中にあると考える生徒もいます。
また、水の循環についても話し合いました。♲
生徒たちは、水の主な供給源について調べ、その結果をクラスで発表しました。また、水循環について話し合い、"Finding Where Water Goes" という実験を行いました。
"水たまりはどこへ行ったのか?"という問いかけに、最初は「太陽🌞が水を食べてしまった!💦」と主張。
最終的には「空気中に入った」と判断しました。
また、水循環は大きな輪であり、明確な始まりがないことも話しました。また、水循環のどの段階も、どの部分も排除することはできないという話もしました。Nearpodというアプリケーションの使用について話し合いました。
このアプリケーションを使うことで、生徒たちはより積極的に議論に参加することができました。