Hello everyone.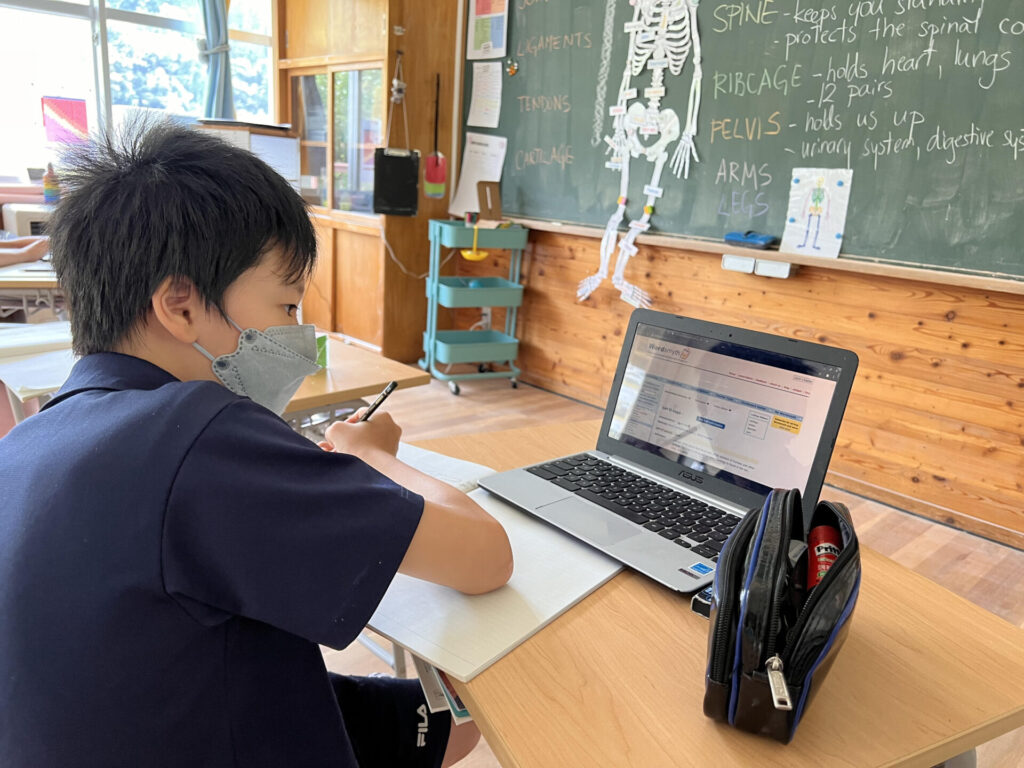 A productive week is behind Grade 6. We continued our inquiry into the Human Body by talking about the skeletal system and the nervous system. The students seem to enjoy learning about Science and seem to know a lot about their bodies already. We especially had fun answering quiz questions and watching informative videos. Did you know that the smallest bone and muscle in our body are actually in our ears? They control our hearing.
We would like to use this chance to introduce a new friend in our classroom: Aoi jr. or Tom. He was assembled by the students while researching the placement and use of various parts of our skeleton. He's a good boy.

We will continue our inquiry by covering other human body systems and talking about how everyone can keep their own body healthy. The students have also started planning for this year's Performance day. Lots of interesting things await us!
On Tuesday, the students participated in an Intruder drill. We discussed strategies of protecting oneself when facing a potentially dangerous intruder and practiced hiding in a designated safe spot. We were also visited by the local police officers who informed the students of the objectives of the drill and the possibility of other dangerous situations taking place. Thank you to everyone involved!
——————————-
皆さん、こんにちは。
Grade 6は、充実した1週間を過ごしています
引き続き骨格系と神経系についてなど話し、人体についての探究をしています。
生徒たちはサイエンスについて学ぶことを楽しんでいるようで、すでに自分の体について多くのことを知っているようです。
特に、クイズに答えたり、情報満載のビデオを見たりして楽しみました。
私たちの体の中で一番小さな骨と筋肉は、実は耳の中
にあることをご存知ですか?私たちの聴覚をコントロールしているのです。
この機会に、教室の新しい友達を紹介したいと思います。アオイくんJr.(トム)です。この子は、骨格の配置や使い方を研究しているうちに、生徒が組み立てたものです。彼はとてもいい子なんです。

今後、他の人体の仕組みについて調べ、皆が自分の体を健康に保つことができるようにする方法について話し ていきます。
また、生徒たちは今年のPerformance dayの計画を立て始めています。たくさんの面白いことが私たちを待っています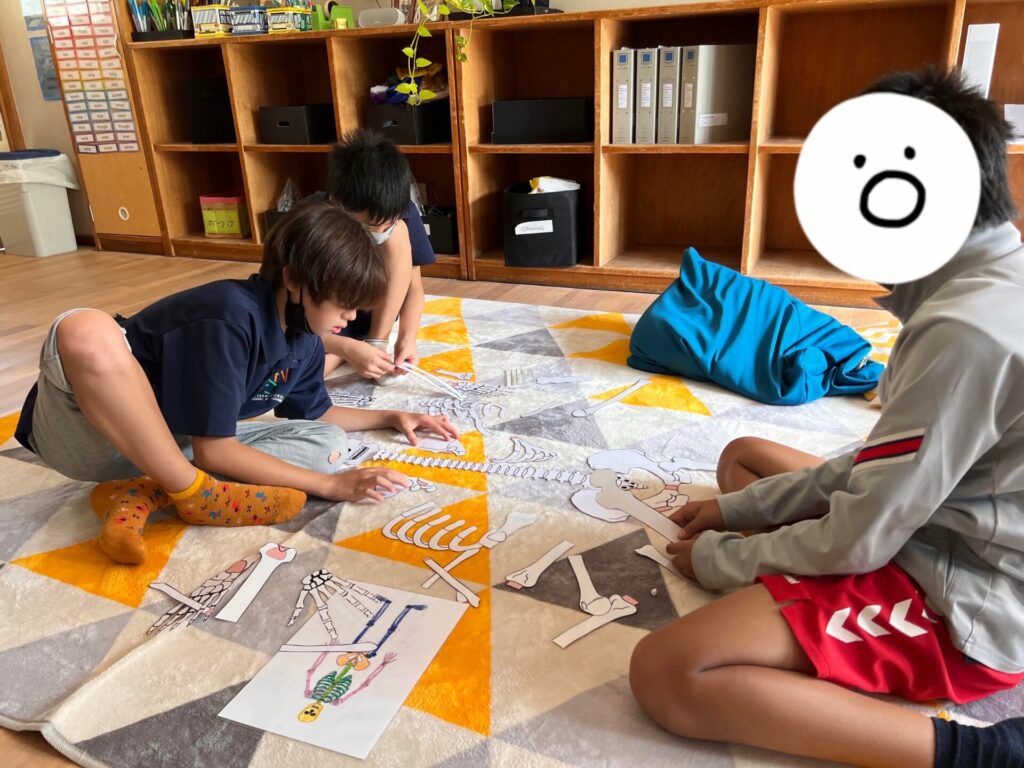 火曜日、生徒たちは侵入者訓練に参加しました。危険な侵入者に直面した際に身を守る方法について話し合い、決められた安全な場所に隠れる練習をしました。また、地元の警察官の方にお越しいただき、訓練の目的や危険な状況が発生する可能性について、生徒たちに伝えていただきました。関係者の皆様、ありがとうございました。