Greetings, I hope that you are well and had a good weekend/week.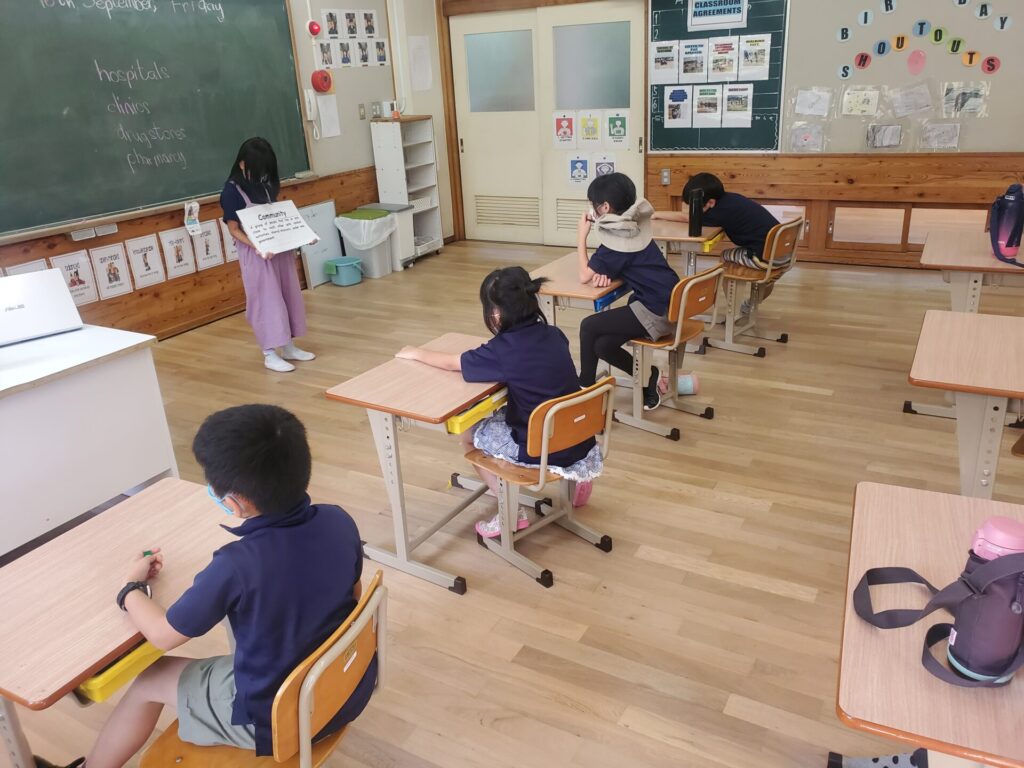 This week was a pretty good and productive week as we started a new Line Of Inquiry. This LOI is all about the functions of public facilities in our town and the key word is Function. We started out with learning about the, 'Home,' which I think is probably the most important facility in human society. This was followed up by Businesses in society and Friday we will focus on The Municipal office.
Monday was a good day for the students to have P.E and Music lessons to start the week off. The students really enjoy these combo lessons on Mondays after the weekend. They have been practicing their dance routine for the sports day which is coming up soon.
Tuesday we discussed the importance and the function of having homes in our society. This continued to Wednesday as well. This was received pretty well by the students and they prepared a few interview questions for their parents at home. We also had an intruder drill on Tuesday, and we had visitors from the police services. This became good practice for the students as we are in a new school building.
Thursday was a good day too, as the students started to learn about the importance of businesses in our town and society, especially in Matsumoto. The students learned about the difference between goods and services. We discussed the many prominent businesses that are in Matsumoto and they really got into this lesson as the students enjoyed this lesson. At the end, we also created our own posters on some of the businesses in Matsumoto. Some of the students focused on businesses like Aeon Mall, and Sports Depo.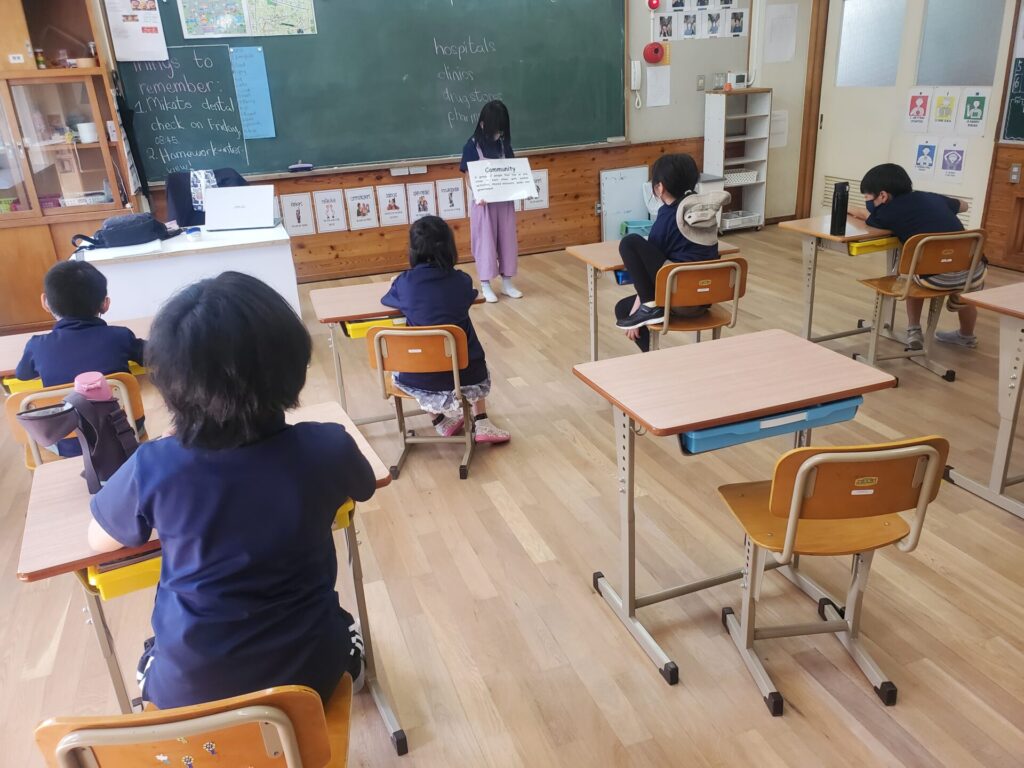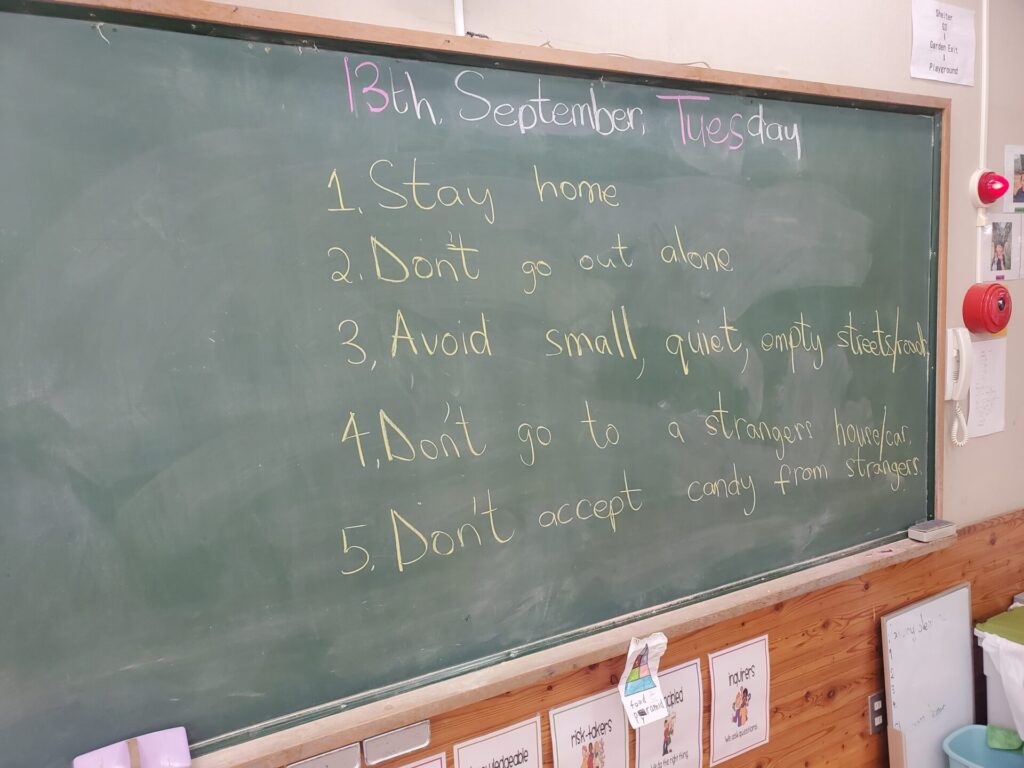 Friday will be on the Matsumoto Local Municipality and we hope this will be great. We hope you have a good weekend and a productive week ahead.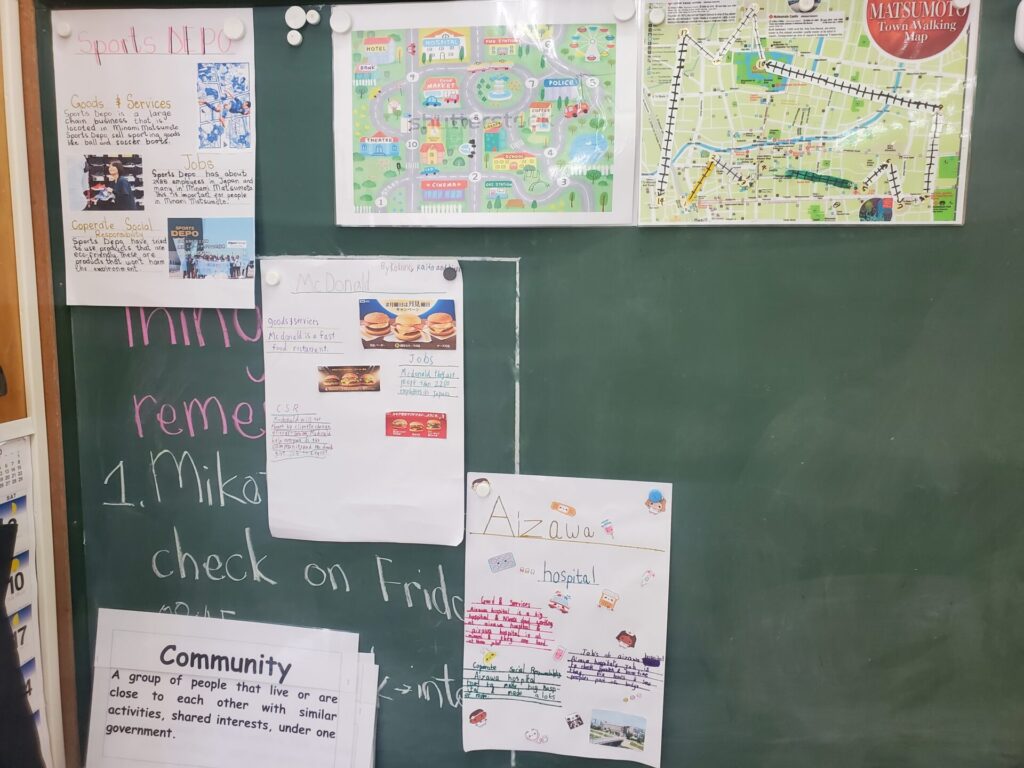 ---
皆様良い週末、一週間をお過ごしになられたことと思います♪
今週Grade3は、新しいLOI(Line Of Inquiry)を開始し、かなり充実した一週間となりました。このLOIは、私たちの町の公共施設の機能に関するもので、キーワードは「機能」です。
私たちはまず、私たちの暮らしの中で最も重要な施設であろう「家」🏠について学びました。その後、社会におけるビジネスの仕組みについて学び、金曜日には市役所に焦点を当てます。
月曜日は体育と音楽の授業がありました。
週末をはさんでの月曜日は、体育と音楽のコンボレッスンを楽しんでいます。
また、もうすぐ始まる運動会に向けて、ダンスの練習もしました😊✨
火曜日は、社会における家庭の重要性と機能について話し合い、これは水曜日にも続きました。
生徒たちはこの話題が好きで、彼らは家庭での親へのインタビューの質問をいくつか用意しました。また、火曜日には侵入者訓練があり、警察からの訪問者がありました。新しい校舎になったので、これは生徒にとって良い練習になりました。
木曜日も良い一日でした。生徒たちは、私たちの町や社会、特に松本でのビジネスの重要性について学び始めました。
生徒たちは、商品とサービスの違いについて学びました。松本の様々な著名なビジネスについて話し合いましたが、生徒たちはこの授業を楽しんでいたので、本当に夢中になって取り組んでいました!!
最後に、松本にあるいくつかのビジネスについて、自分たちのポスターも作成しました。イオンモールやスポーツデポのような企業に焦点を当てた生徒もいましたよ!
金曜日は松本市について学びます。皆さんの良い週末、そして充実した一週間になることを願っています。