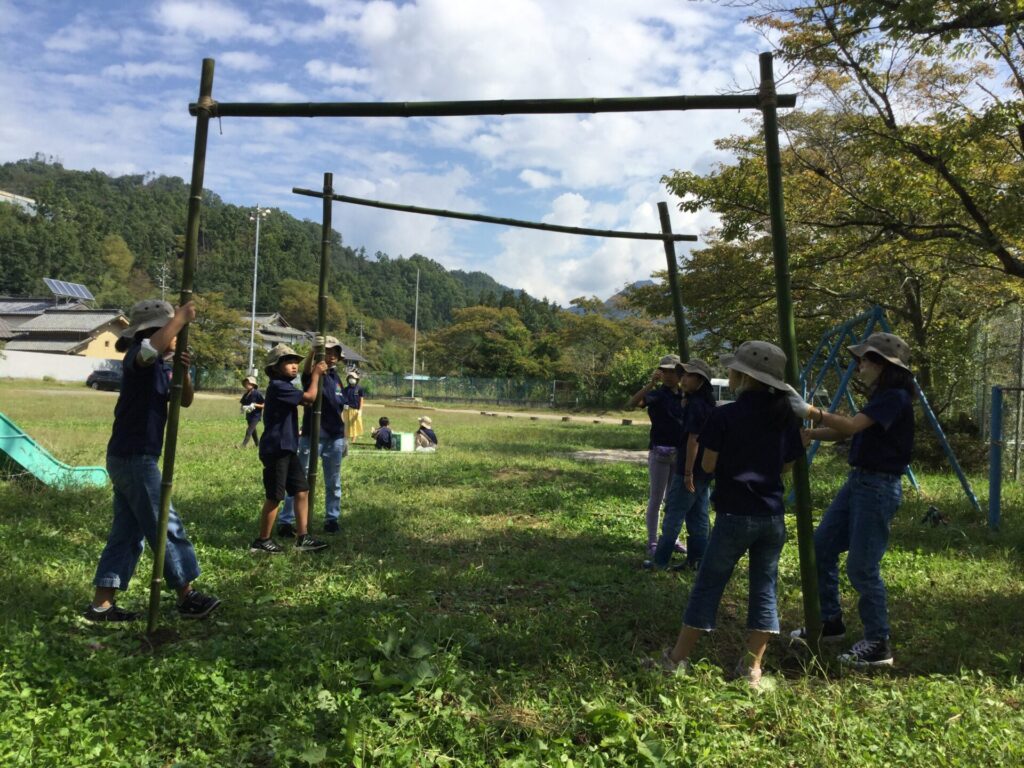 Last week the students were charged with creating a plan to build a brushwood hut.
We first came across brushwood huts when we looked at Ohalo II. This site is famous for being one of the earliest and best preserved examples of a hunter-gatherer settlement.
The class were given several days to conceive a step by step plan for how to construct a hut as well as what materials and skills would be required.
We were able to get outside on Monday and Tuesday mornings, however as of writing, Wednesday, rain has now forced us to delay our project until tomorrow.
On Friday of this week, we will be visiting Togariishi Jomon Museum in Chino, Nagano. We look forward to sharing our adventures with you next week.
Until next time, take care✨
——————————-
今週のG4の学習スペースは、建築に関するものでした。
先週、生徒たちは木の枝や竹利用した小屋(以下、ブラシウッド・ハット)を作る計画を立てました。🌳🏠
私たちが初めてブラシウッド・ハットに出会ったのは、Ohalo IIを見てからです。この遺跡は、狩猟採集民の集落の中で最も古く、最も保存状態が良い例として有名です。授業では、どのように小屋を建てるか、どのような材料や技術が必要かを段階的に考えました。
月曜日と火曜日の朝には、外に出ることができましたが、この記事を書いている水曜日は、雨のため、明日まで延期せざるを得ませんでした…😢
今週の金曜日は、長野県茅野市にある戸狩石縄文館に行く予定です。来週、私たちの冒険を皆さんにお見せできるのを楽しみにしています。
では、また次回、このBLOGでお会いしましょう😊✨。