On October 29, we celebrated Halloween at our Gojo Campus!
When participating friends started arriving at our campus, the first thing we could think of was: "WOW!". Everyone put so much work and effort into their costumes, it was amazing. We had samurai, princesses, fighter jet pilots, and even Pikachus joining!
We enjoyed making lanterns in the morning, decorating them with all kinds of stickers, yarn, paint, and crafted items… the results were both spooky and beautiful!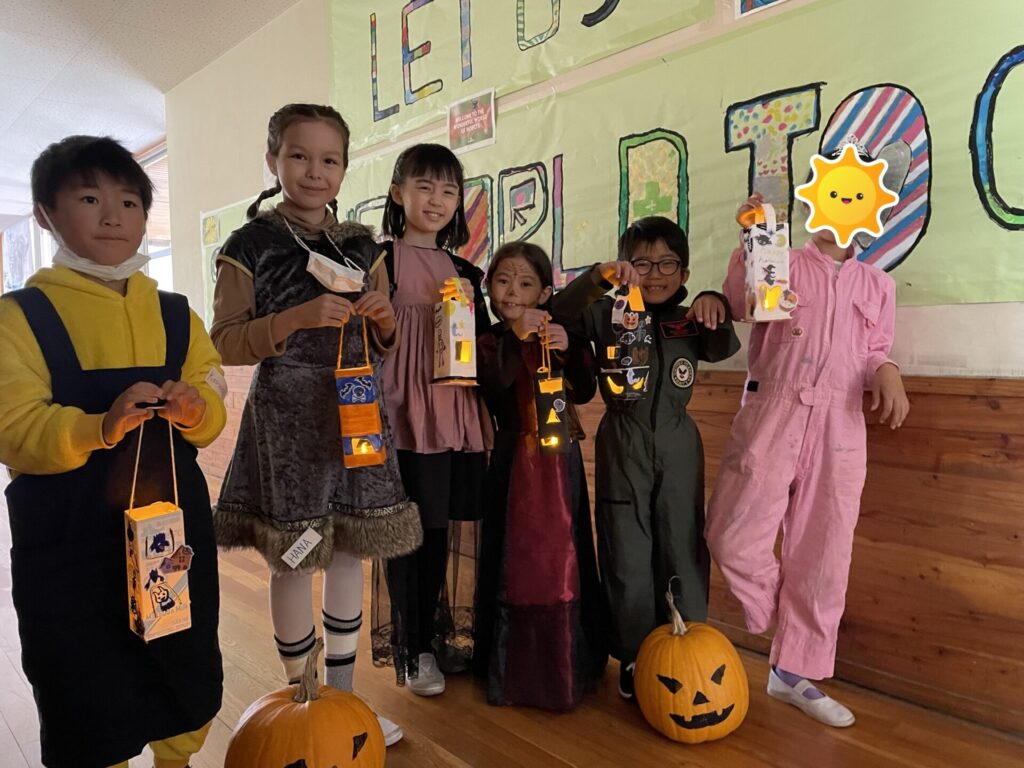 Before it was time for lunch, we enjoyed a small treasure hunt, our friends figured out the hints pretty quickly and found a treasure box waiting for them at our school's pond 😀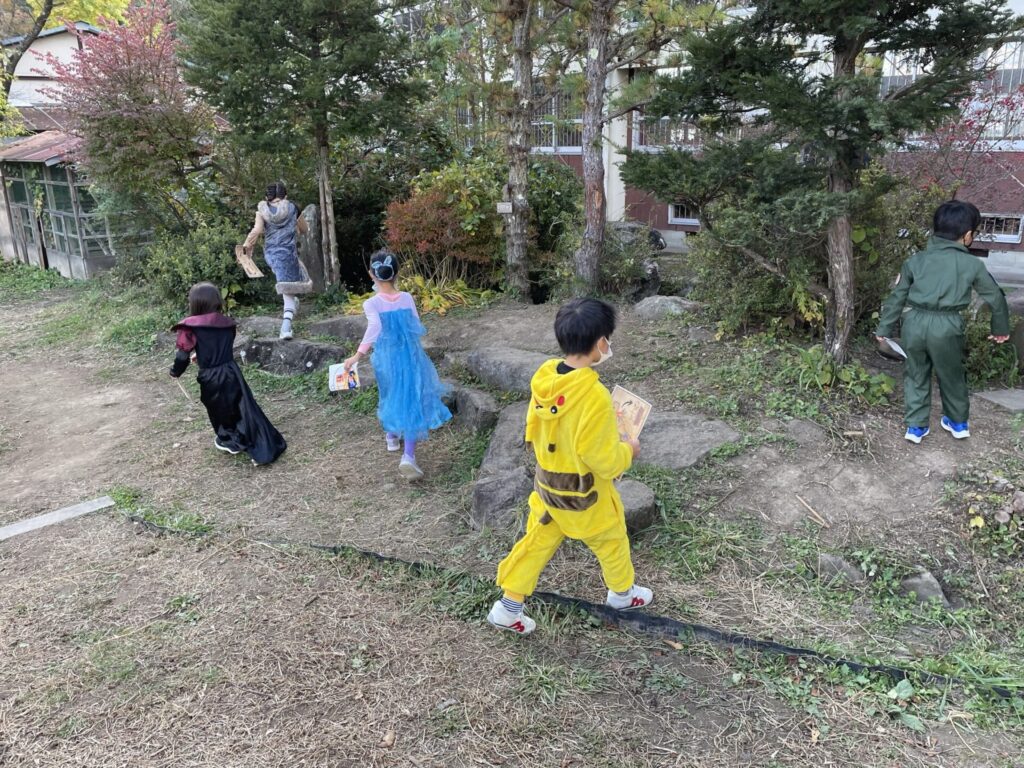 As the weather was still nice and warm, we enjoyed a picnic outside on our school grounds, chatting about all things Halloween, school, and any topic the kids brought up 😀
We started the afternoon with a Halloween quiz, a pumpkin puzzle race, and to top it all off, students made their own fancy pumpkins and hid them all through the school for their friends to find them. They had a lovely time giving their friends hints about the pieces of art they hid in the most unsuspecting places.
When it was almost time to go home… we celebrated each other's costumes by having an "interview/showcase". Everyone, parents included, got to show off their costume and tell the crowd about why they chose it and why they were happy to wear it 😀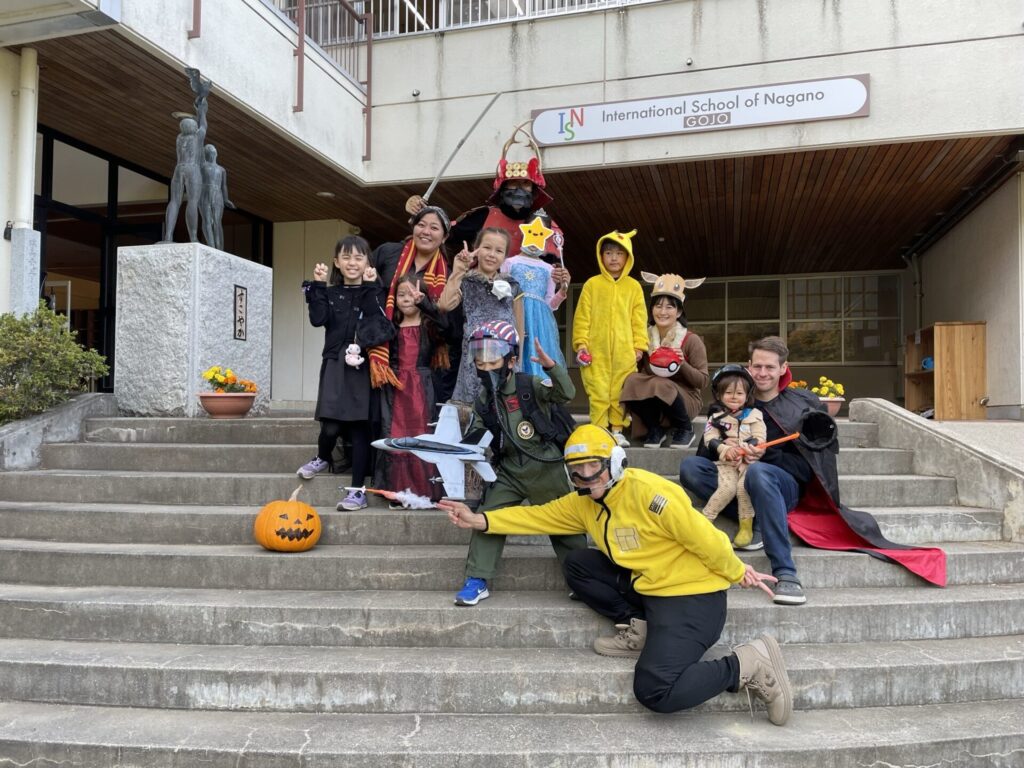 Thanks for coming, everyone, and thanks to you we could enjoy Halloween a second time this year! Let's do it again next year!! 😉