Hi everyone! Last week we had an exciting hike in the mountains behind our campus 😀
On a chilly Saturday morning, in early November… the sun peeked out from behind the mountains and gently warmed up our school grounds, allowing us to take in the majestic views of the mountains. Around us, it seemed as though the mountains were on fire; leaves were flaming reds, vibrant yellows, and other earthy tones, which made for a spectacular Autumn display.
When we started our hike, we found ourselves climbing a path full of prickly chestnuts, acorns, and other things that reminded us it was Fall. After a steep climb, we noticed a clearing with… a swing?! In the middle of the forest no less! As it turns out our PE teacher, Mr Terry, had gone into the mountains earlier that morning and had prepared a swing for our friends! Thank you!!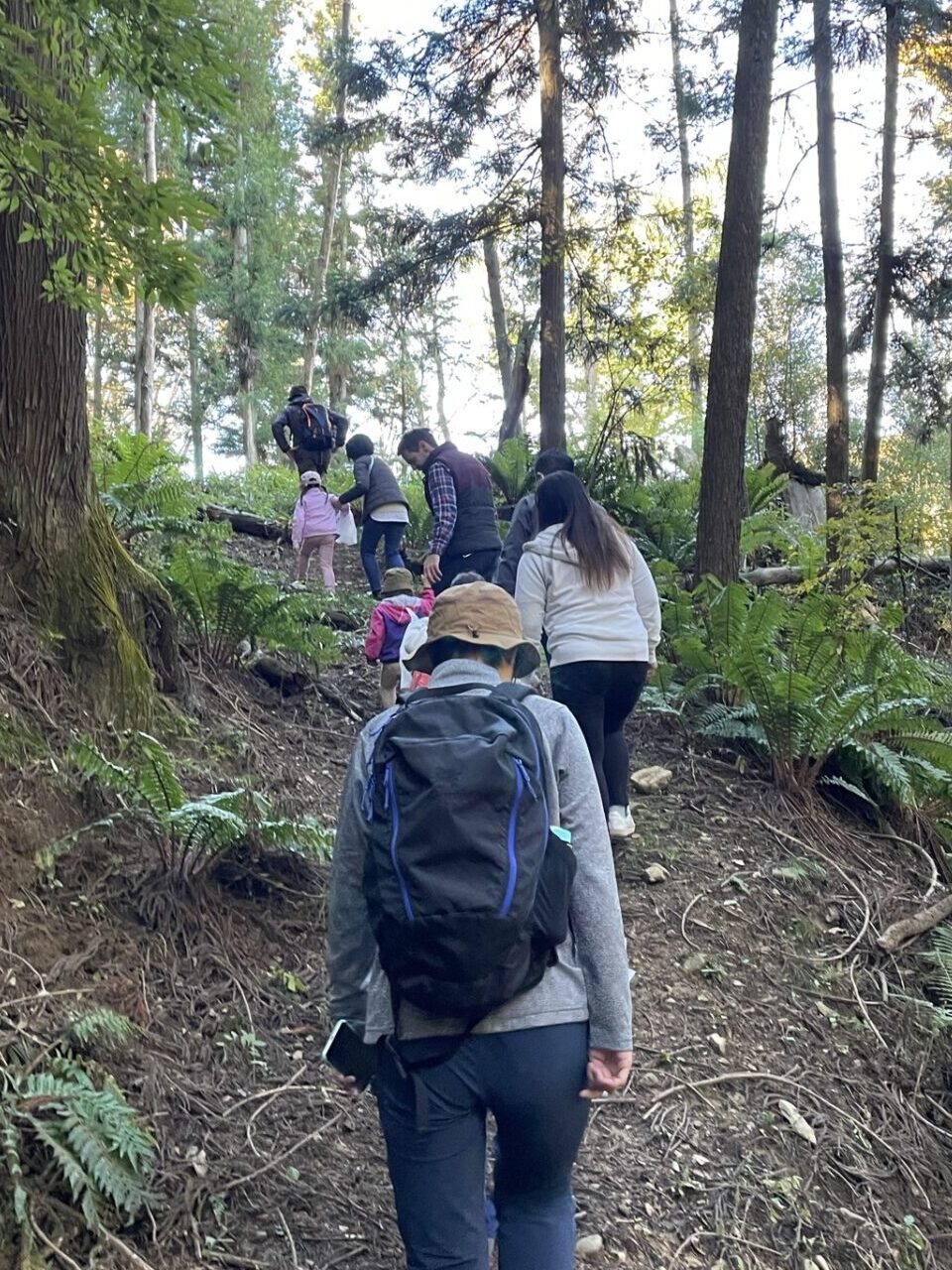 While the students enjoyed the swing, parents could take a moment to catch their breath. As soon as we continued we knew that was a good choice as the climb after that was even steeper (and there was less of a path, wow!). The kids all did great and pretty much lead the adults to the top. 😀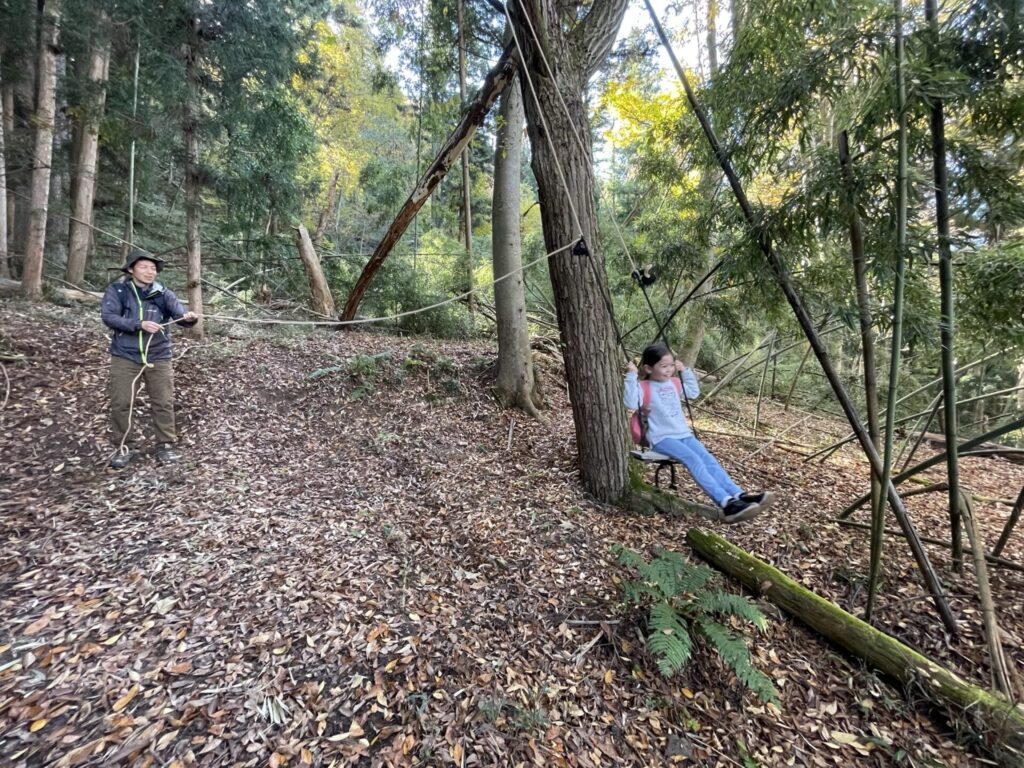 Now, dear reader, you might wonder… what did we find at the "top"? A loghouse! Apparently the community built this around 10/15 years ago, for our school. While our Gojo campus was not in use no one had looked after the log house, which gave it a very cool vibe. We climbed the tree that served as a staircase and enjoyed the view from the second floor.
After we visited the log house it was time for our descent, back to the school grounds for a well-deserved BBQ and marshmallow roast party! We enjoyed the warm rays of the sun on our faces, grilled sausages, and marshmallows, and played around with the soccer balls on the field!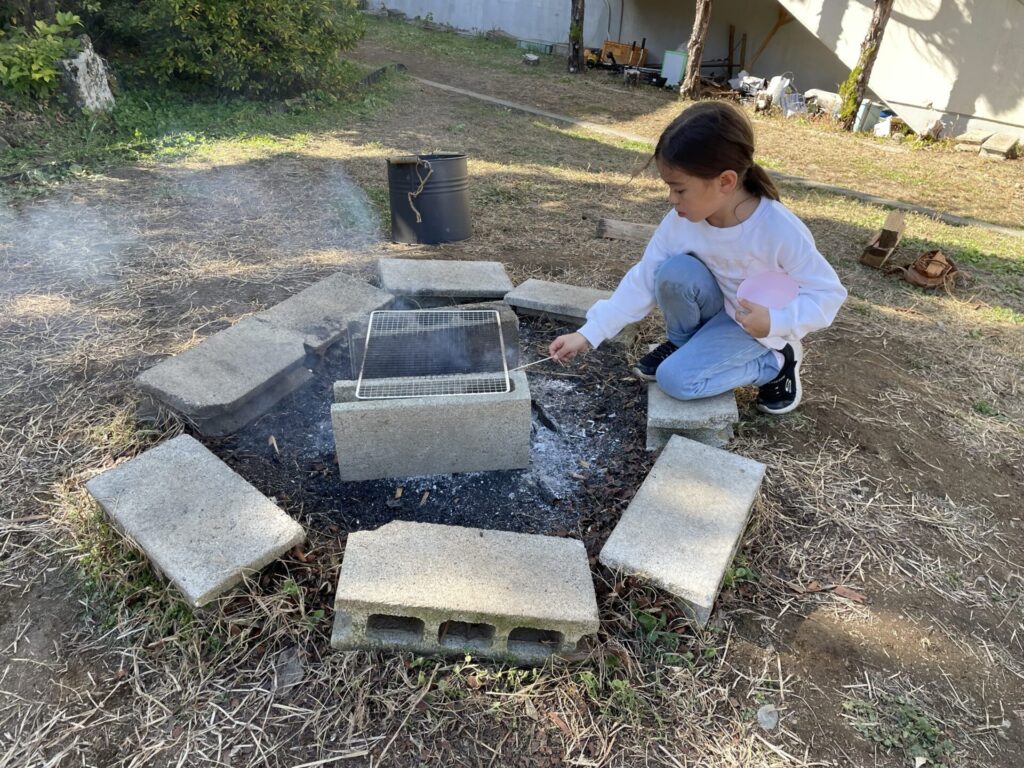 All in all, we had a nice and relaxing day! We hope to see you again on one of our next adventures 😀 Thanks, everyone!