Dear Parents!
My name is Ezra and so far it's been a pleasure to take the reigns of homeroom teacher from Jord. I'm looking forward to continuing his good work and getting to know the wonderful students and staff at ISN GOJO campus better!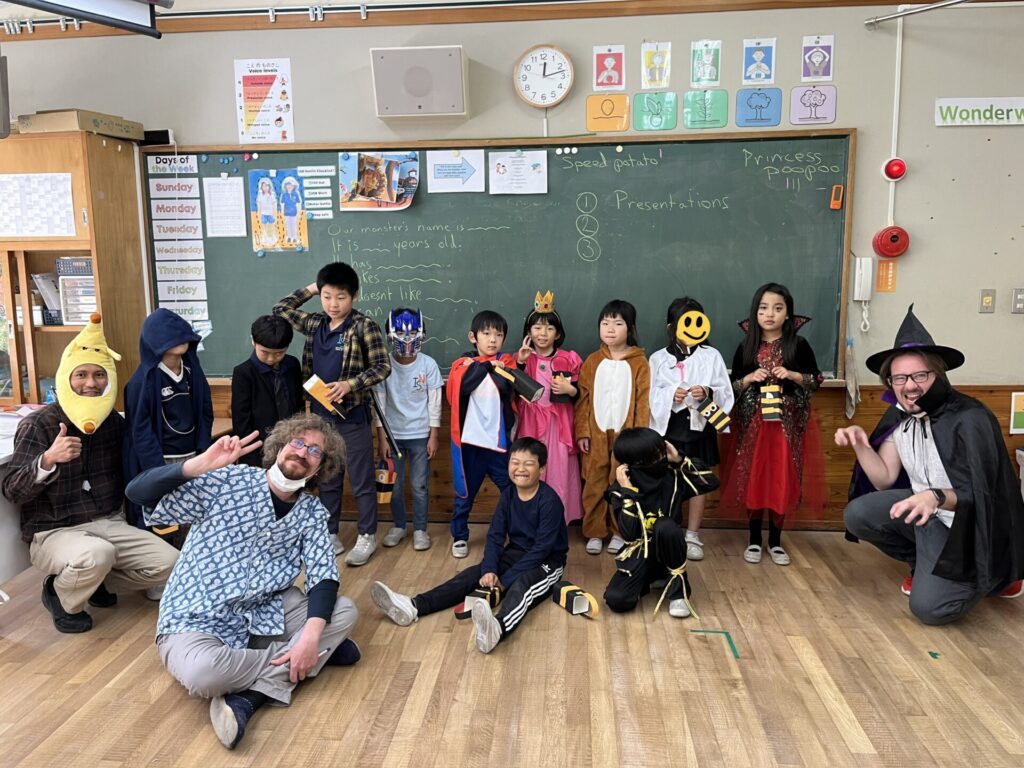 As Grade 2 was unfortunately stricken with the flu last week, we held a postponed Halloween party this week! Many of the students dressed up and we had fantastic and bone-chilling costumes including Optimus Prime, witches, and Princess Peach! The class teamed up to design, describe, and present their own blood-curdling monsters! I haven't been able to sleep since!!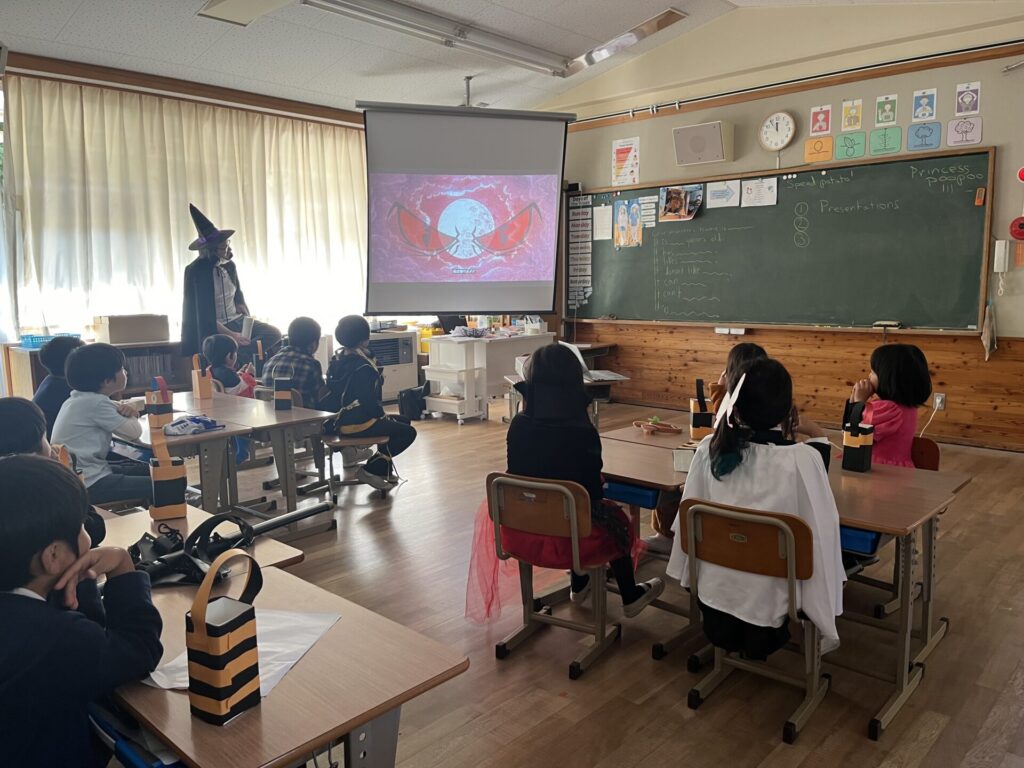 Moving forward, this week we will be continuing with the theme of the performing arts, what they are, and how an understanding of them can help us prepare, put together, and practice our Xmas performance of the Roald Dahl classic, James and the Giant Peach!
Thanks for reading and I'll look forward to meeting all of you in person sometime soon!!