The Sustainable Library at ISN Gojo Campus was featured in the Shinano Mainichi Shimbun's MG Press!
The library features a "Book Tree" where books "fruit" on a tree, and a "Book Base" that doubles as a bookshelf and seating. The library Gojo Campus is becoming a lovely space in harmony with the natural environment. 🌲📖✨
The book selection is smoothly progressing, and many new books have started to arrive! Children are also helping with tasks such as organizing new books and decorating around the Book Tree.
Thank you to everyone who has collaborated with us to make this possible! We look forward to the day we can show the library to everyone!
Please check the news article from the link below↓↓↓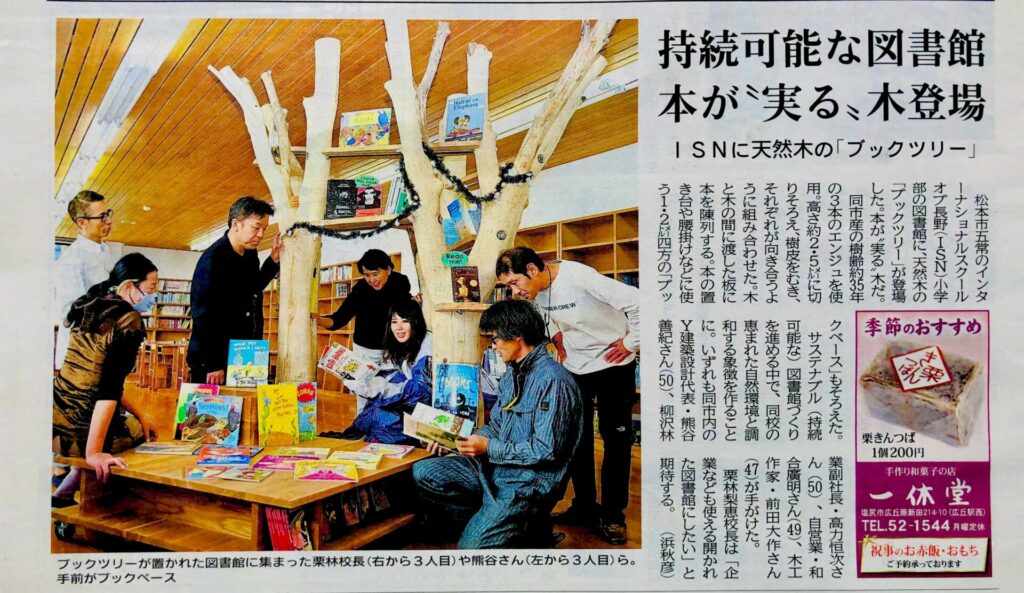 Please see our blog post below for more details on how the construction of our sustainable library is going! 📖