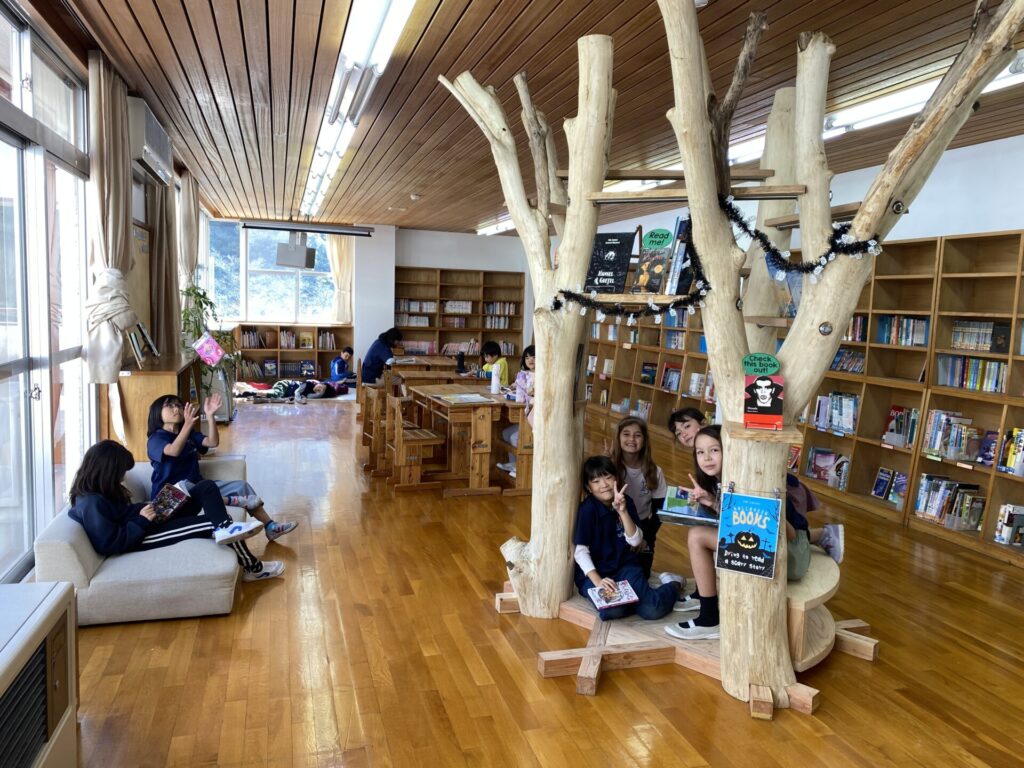 Hello everyone!
I would like to inform you all about the Sustainable Library Project, which I have not told you about for a while!
Actually… since the beginning of October, there has been a lot of things going on in Gojo's library
.
Please take a look at the photos as well
みなさん、こんにちは
覚えていらっしゃいますか?ISN五常キャンパスは、今年クラウドファンディングへ挑戦したくさんの皆様のおかげで目標金額を達成する事ができました!!!
〜洋書比率が50%を超える、サステイナブルな図書館を創りたい〜
そんな願いで進めてきました。
この日は、デザインチームの皆さんと自然な木
の形をそのまま活かしたとても素敵な本棚兼ベンチの搬入を行っていました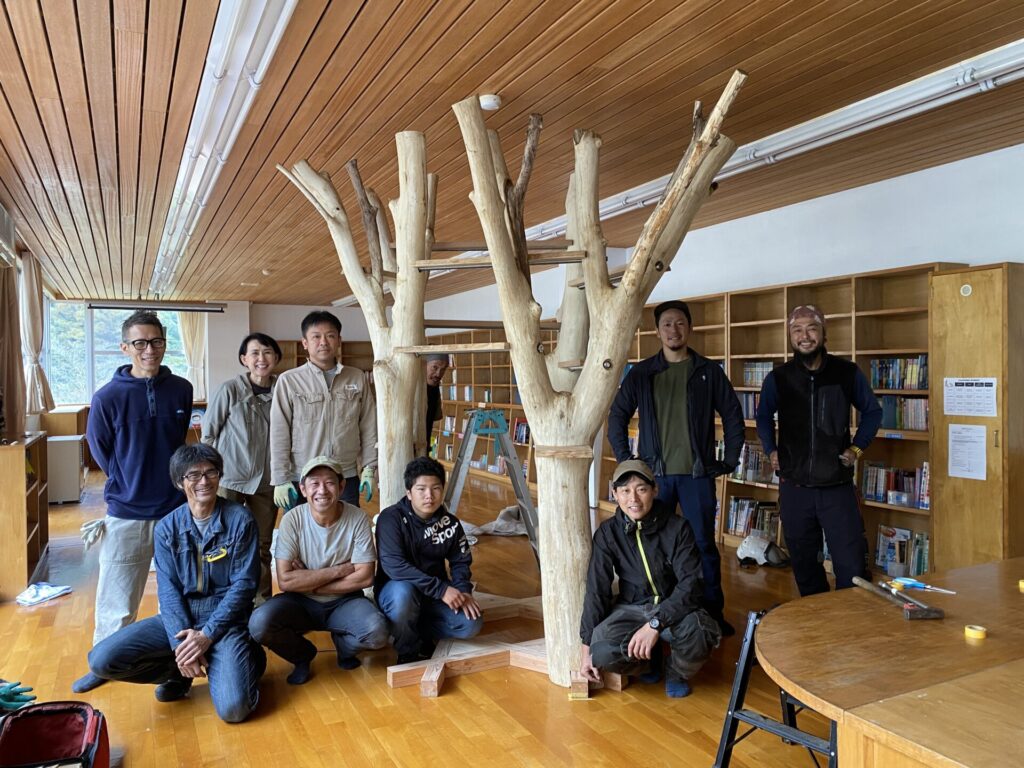 ぜひ、写真と合わせてご覧ください♪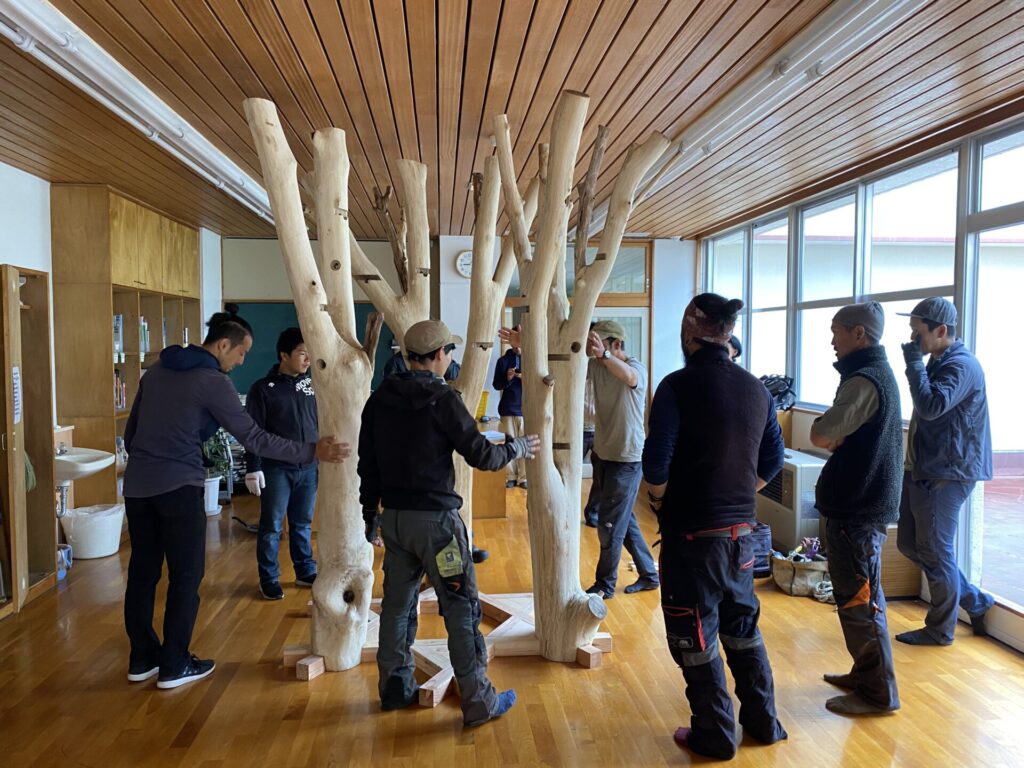 とっても素敵ですよね! 子どもたちも早速思い思いにベンチで本を読んでいます
その後は、小上がりスペースの搬入も行い、続々と図書館改装が続いています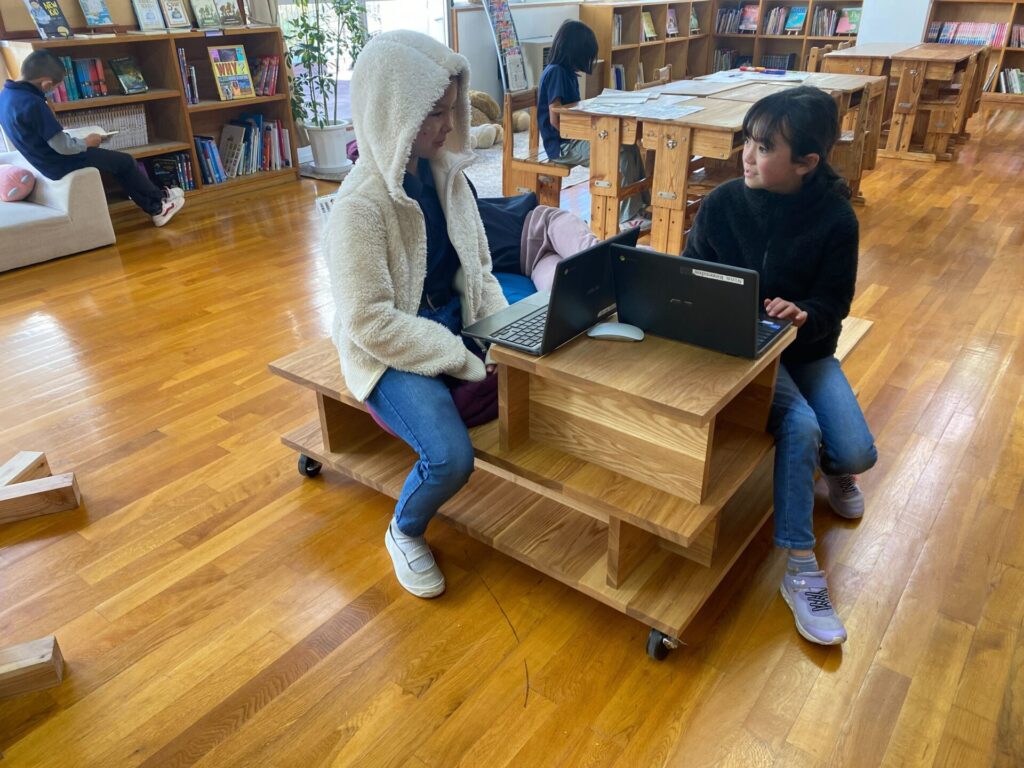 In October, the design team, architecture team, Value Books team and ISN finally started the library renovation project!
The major changes are…
More variety of books
Design changes
Firstly, the variety of books is prepared by the Value Books team and the Japanese/English instructors of ISN who make a list of books they want. Japanese books are prepared in Japan, and English books are prepared by the Value Books team in cooperation with bookstores in the US
.
The first step in the design process was to paint the walls of the library white to brighten up the entire space, after that we brought in bookshelves that are made of natural wood!
Just by having these bookshelves, the image has changed completely!
The impression is very soft because of the natural wood, and above all, it is a great pleasure to see the children already relaxing and sitting on the benches with great joy
The other day, we also finished bringing in a small space for the children to relax and read books!
Maybe we can have a Sustainable Library unveiling by the beginning of next year?
Everyone, we hope you are looking forward to it!
皆さんへのお披露目会が今から楽しみです!
ISNメンバーだけでなく、ゆくゆくは四賀地区の皆さんや市内外、県内外と、たくさんの皆さんに訪れていただけるような図書館を目指します
また、アメリカのポートランドにある「The Powell's 」という本屋さんでスタッフの方たちも手伝ってくれて本の準備が進んでいます📖✨