Hi folks,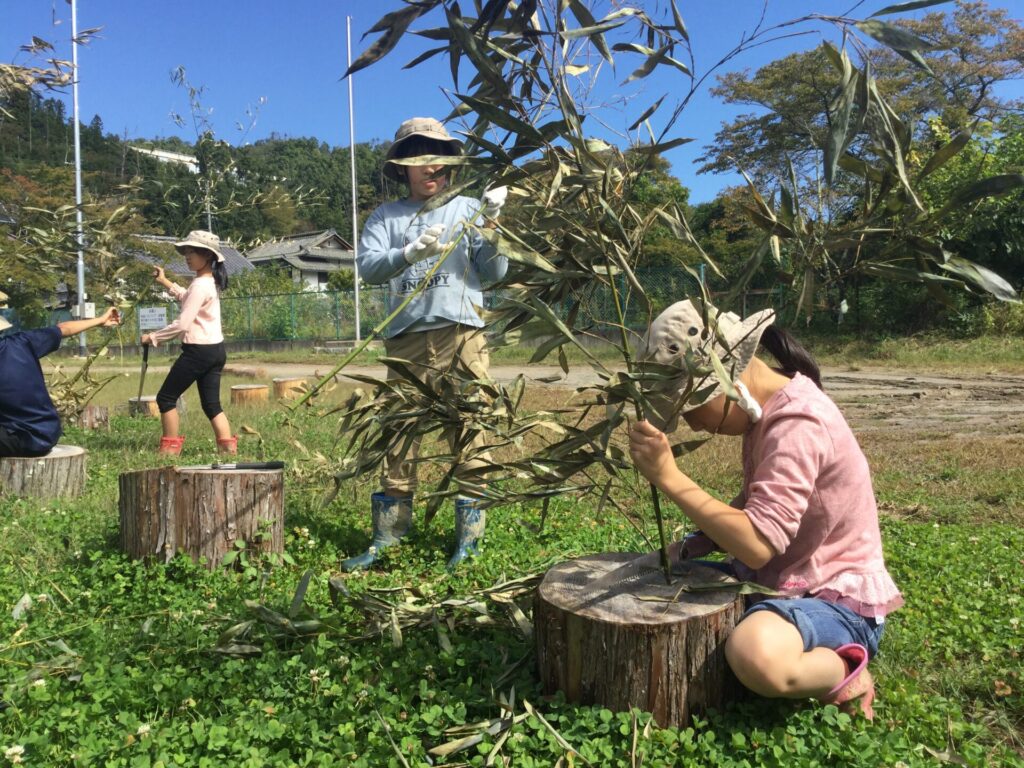 How goes that saying about the best-laid plans of mice and men, well, G4 duly defined this phrase with their brushwood hut construction this week.
When we first started planning for this exercise, the students were invited to employ a P.L.A.N. system (Problems, List, Action & Notice). This means firstly listing any potential Problems, then Listing ideas to fix the problems, considering the required Actions to meet these ideas and finally Noticing what did and didn't work well afterwards.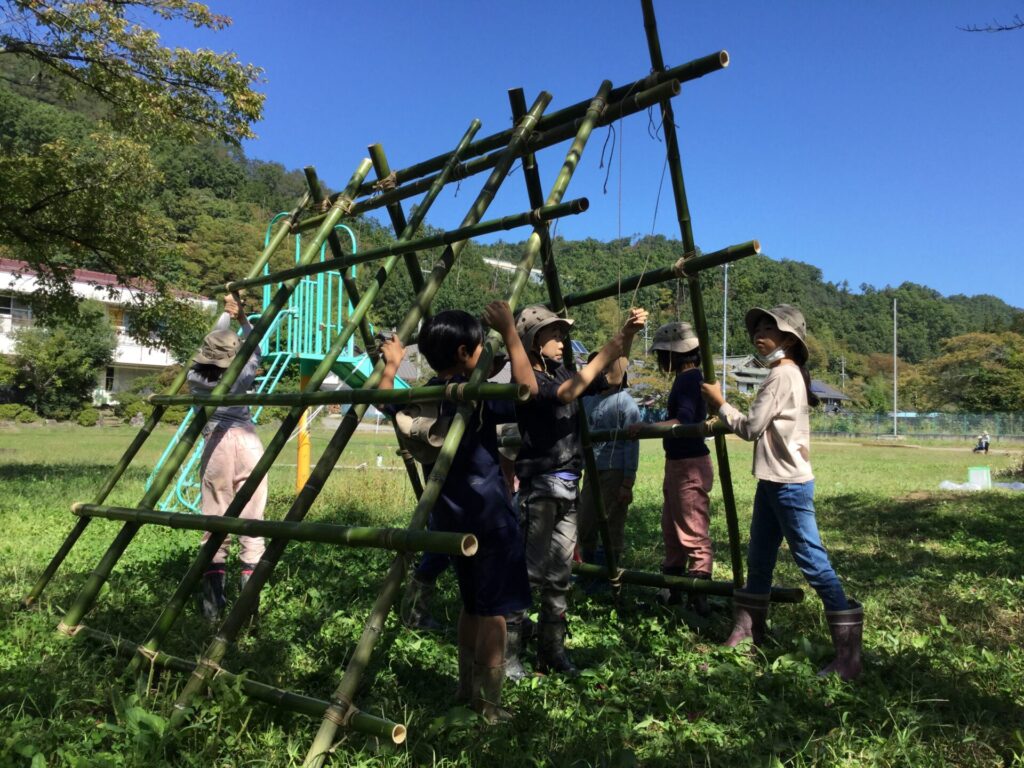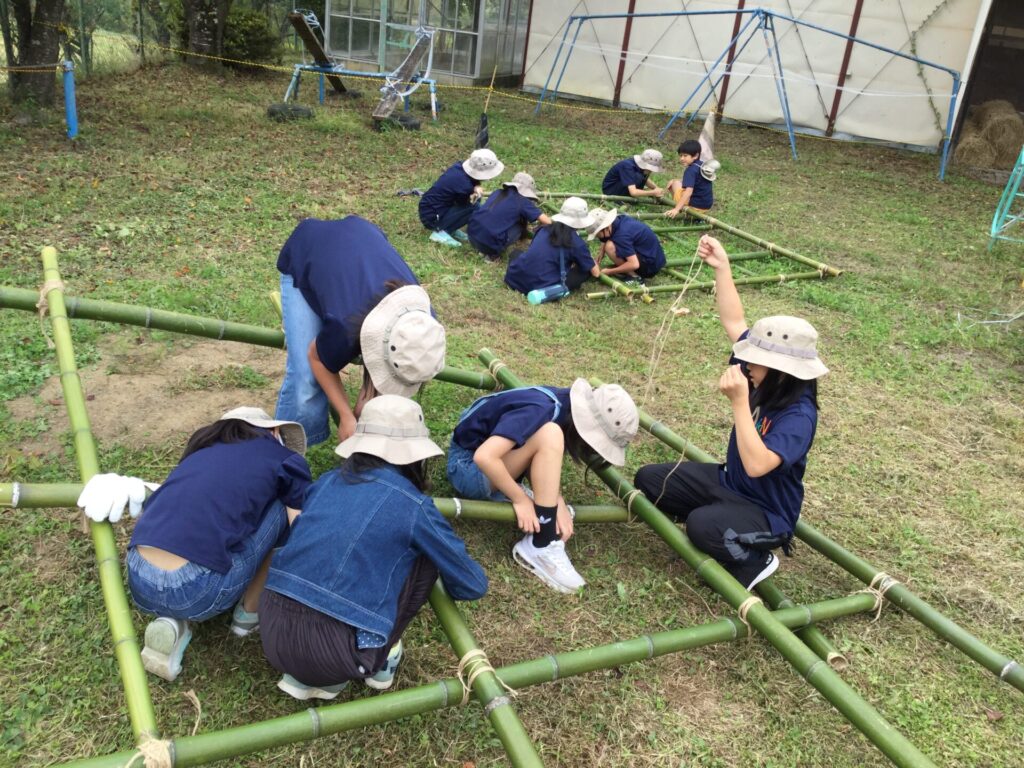 So, as soon as the hut frame was in place a big storm in the form of their teacher promptly rattled the sides and down came the hut in the teary blink of an eye .
When we returned to the classroom I was impressed with the reflective ability of the students in addressing why the hut failed. They reasoned that (a) they probably could have researched hut construction more deeply and (b) learning how to do knots properly would also have helped.
In the final part of this week we worked on a project imagining how our neighbourhoods will look in the year 2052.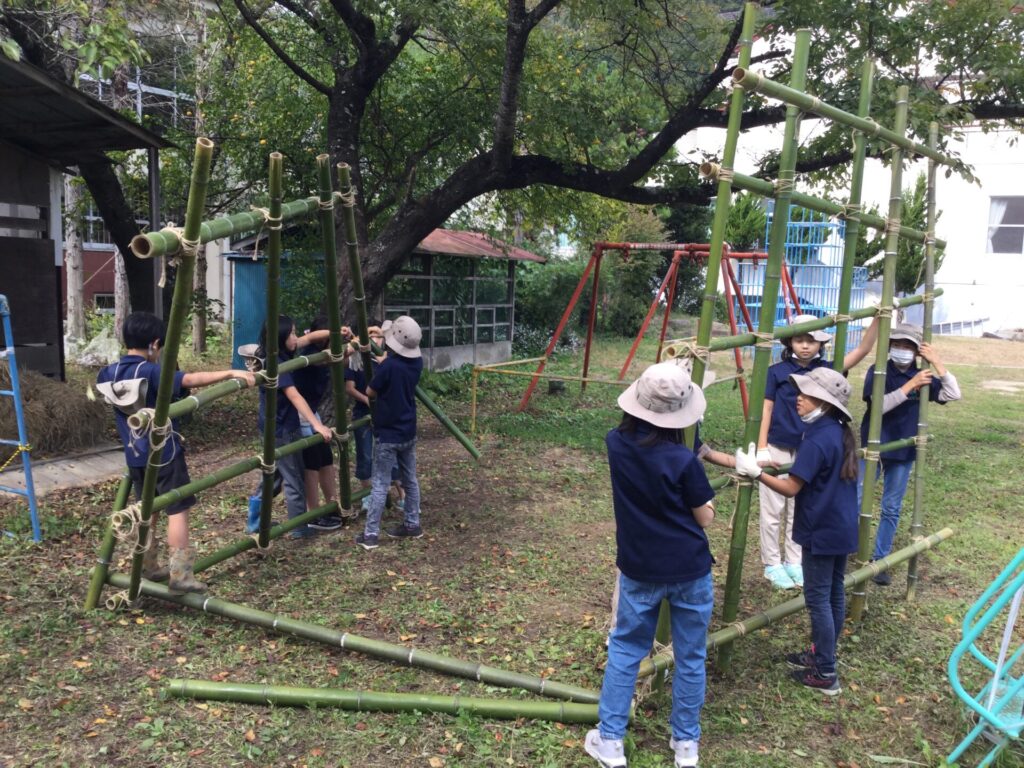 This was fun and engaging and the students seemed to relish the creative possibilities of envisaging their potential surroundings.
All the best for the week ahead.
Ciao!
皆さん、こんにちは!
今週のGrade 4の活動をお知らせします!
さて、今週のGrade 4は、ブラシウッド小屋を建設し、このフレーズを上手に定義できました!
この実習の計画を始めた当初、生徒たちはP.L.A.N.システム(problem、List、Action、Notice)を取り入れました。
これは、まず起こりうる問題をリストアップし、次に問題を解決するためのアイデアをリストアップし、そのアイデアを実現するために必要なアクションを考え、最後にうまくいったこと、うまくいかなかったことに気づくというものです。
小屋の骨組みが出来上がるなり、先生による大嵐☔💦で小屋の側面がガタガタになり、あっという間に小屋が倒れました。😢
教室に戻ると、生徒たちがなぜ小屋が倒れたのか、その原因を考察していたのが印象的でした。
彼らは、(a)小屋の構造についてもっと深く調べればよかったかもしれない、(b)正しい結び方を学べばよかったかもしれない、と考えていたのです。
今週の最後には、2052年に自分たちの住んでいる地域がどうなっているかを想像するプロジェクトに取り組みました。
このプロジェクトは生徒にとって楽しく、魅力的で、生徒たちは自分たちの住む地域を想像すること、その可能性を楽しんでいるようでした。
今週もよろしくお願いします。