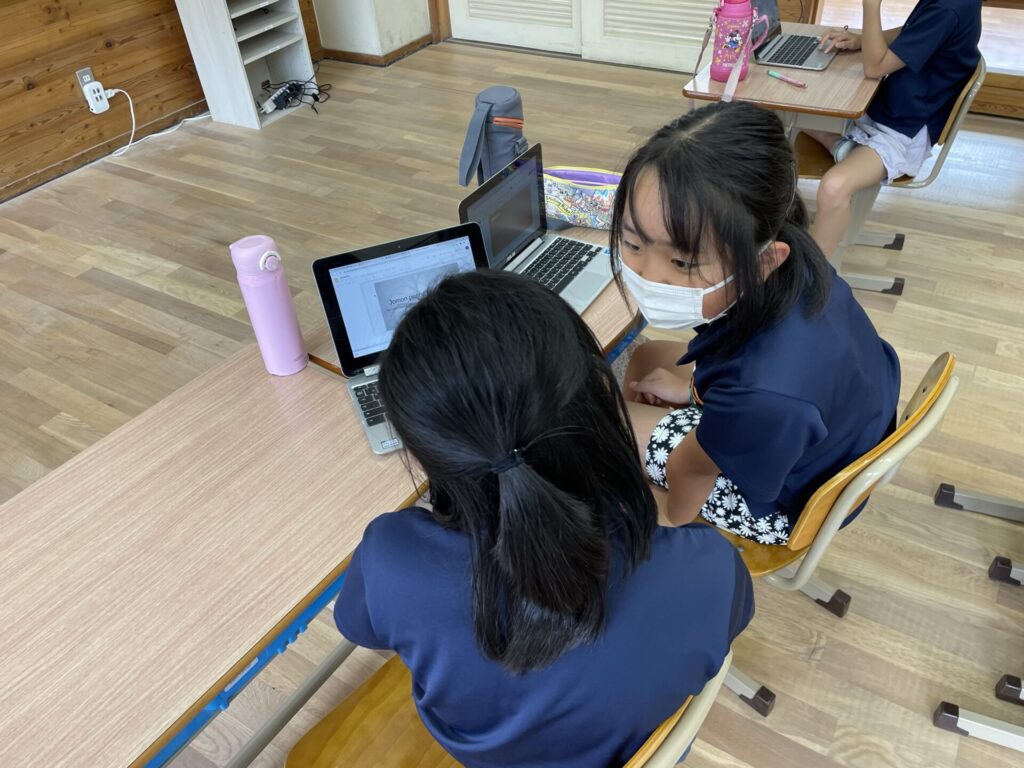 We've had a turbulent week, studying from our classroom and from our homes. Thank you, everyone, for being so flexible and facilitating a place for our students to study with their laptops.💻
At the beginning of the week, students discussed timelines and learned how to read them. Once they were comfortable with this they started working on a timeline of their own life, thinking about important moments in their life and how they would fit in their timelines.⏰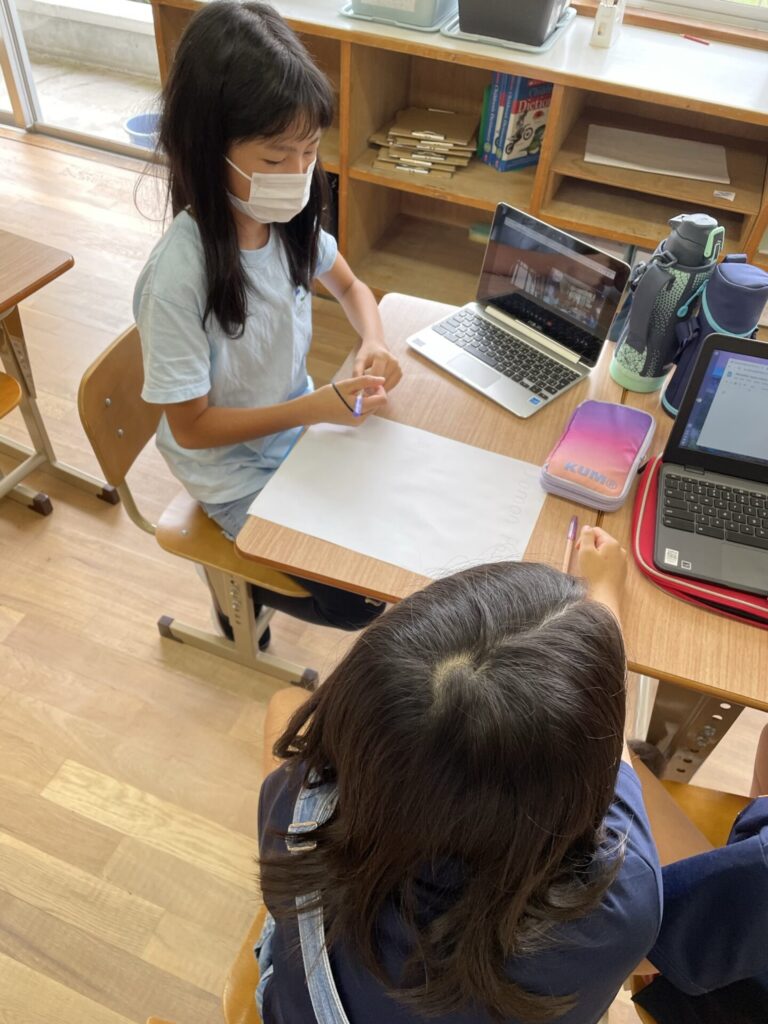 Later this week we focused on the Jomon period and how people lived back then. We are trying to find out how life was back then, and how things have changed since then. We took a look at what kind of foods they ate, how they would hunt and gather, what their houses looked like and how jewelry and accessories influenced their culture.
Students researched the Jomon period, using their computers and the internet to find information and illustrations. Within their teams, students then merged their found information and started working on presentations and posters that will be presented to the rest of the class. Once all teams are finished, and the presentations are done, we will look for ways to link all topics to each other and find out how everything is connected.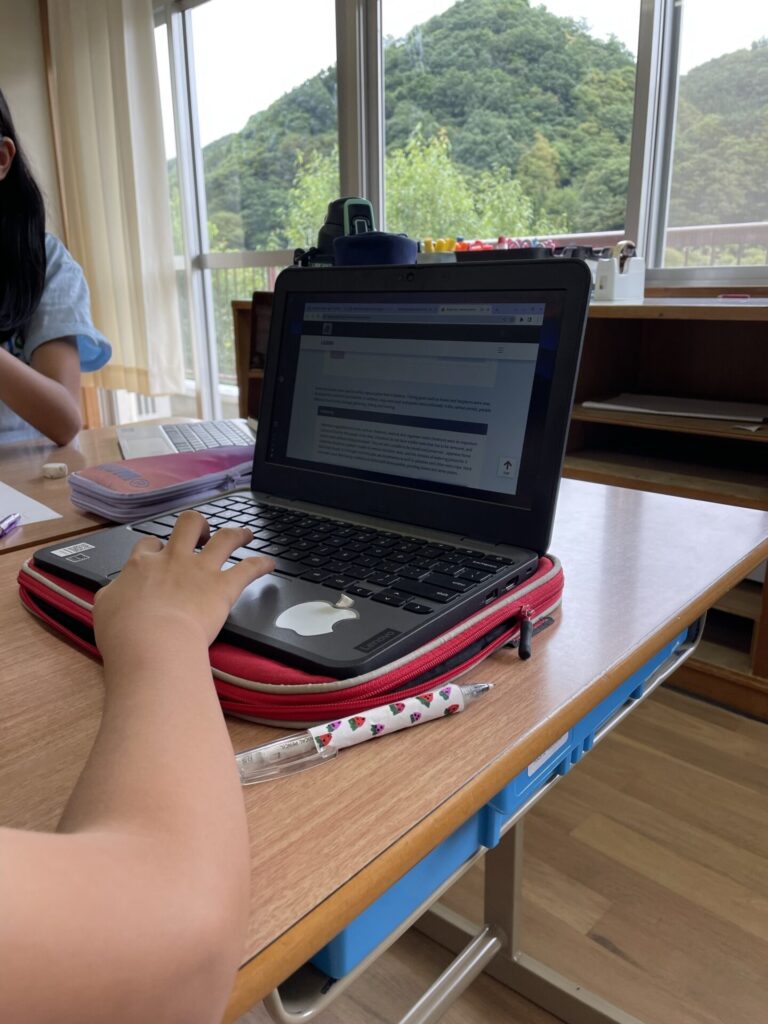 During our research activity, one team found a fantastic English website, detailing a huge amount of information about the Jomon period! I am sure this will help students understand more about the Jomon period. Please find the link by scanning the QR code, if you are interested.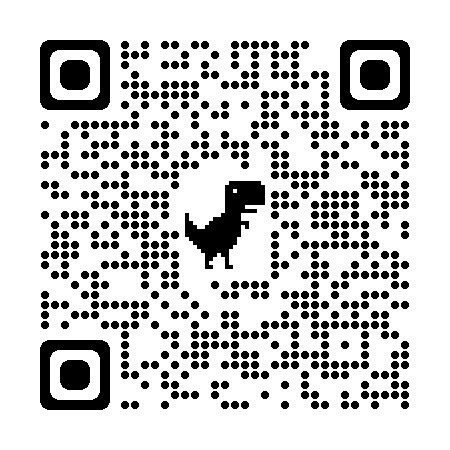 ——————————–
年表と縄文時代についてもっと知ろう💡
今週は、教室から、そして自宅から勉強するという激動の一週間でした。生徒の皆さんと保護者の皆さんには柔軟に対応していただき、生徒が自宅で学べる環境を提供していただき、ありがとうございました!

週の始めに、まず生徒たちは年表について話し合い、その読み方を学びました。
読み方に慣れると、彼らは自分の人生の年表・タイムラインに取り組み始めました。自分の人生の重要な瞬間について考え、それが年表にどのように収まるかを考えました。

今週の後半は、縄文時代と当時の人々の暮らしに焦点を当てました。🏺
当時はどのような生活をしていたのか、そしてその後どのように変化したのかを調べています。どのような食べ物を食べ、どのように狩りや採集をしていたのか、どのような家だったのか、宝石やアクセサリーは彼らの文化にどのような影響を与えたのか、などを見ていきました。
生徒たちは、パソコンやインターネットを使って情報やイラストを探し、縄文時代について調べました。
そして、チーム内で見つけた情報を出し合いし、クラスのみんなに発表するプレゼンテーションやポスターの作成に取りかかりました。
全てのチームが終了し、プレゼンテーションが終わると、全てのトピックを互いに関連づける方法を探し、その全てがどのように繋がっているのかを探します。

あるチームは、UOIの時間の中で縄文時代について膨大な情報が掲載されている素晴らしい英語のウェブサイトを見つけました!!
きっと縄文時代についての理解を深めるのに役立つと思います。
興味のある方は、QRコードをスキャンしてリンク先を探してみてください。