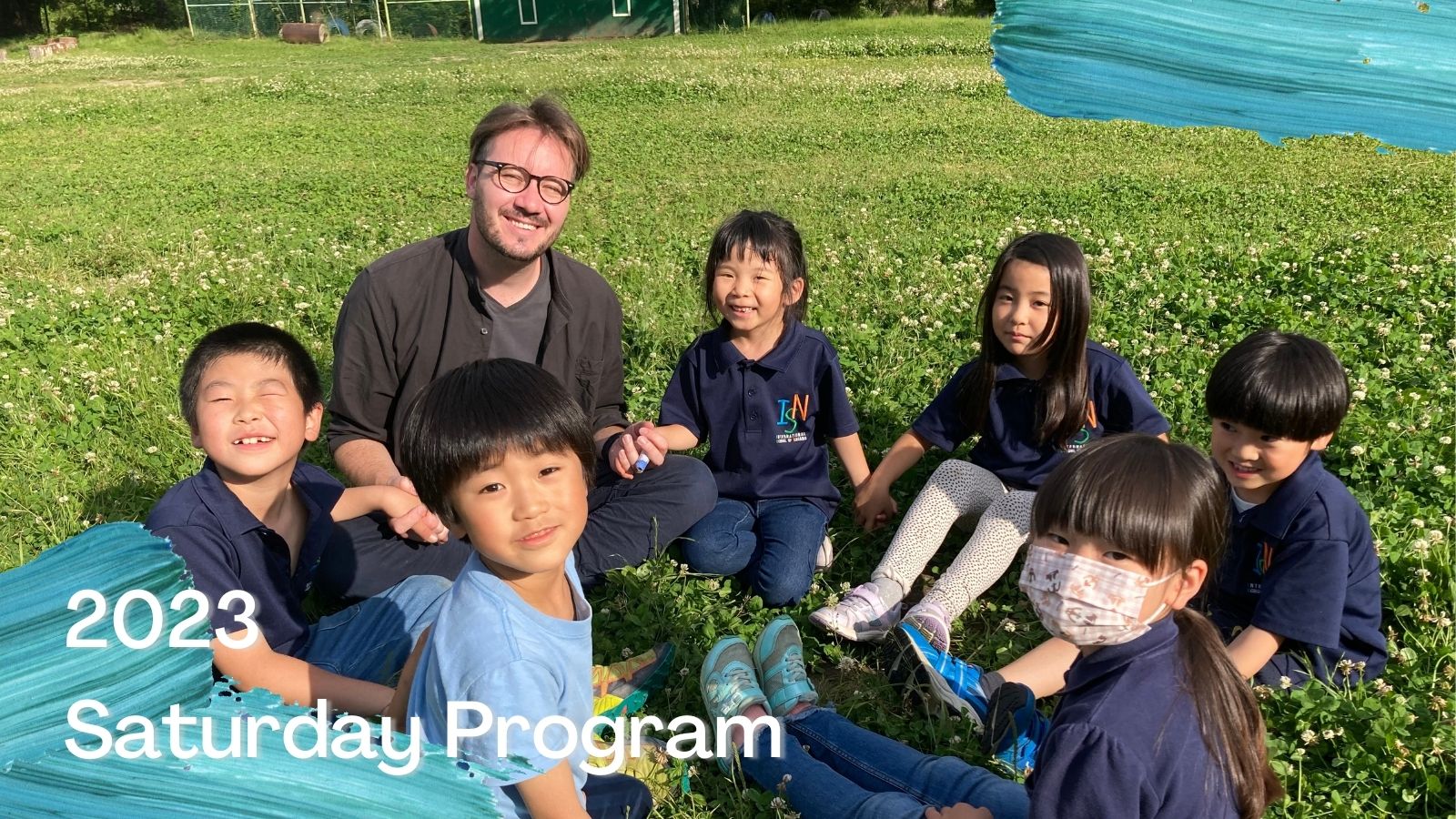 Our ISN Elementary and Junior High School Saturday Program in our Gojo Campus will start in May!
Our Saturday Program is created with both English-speaking and non-English-speaking kids in mind.
We usually start by introducing ourselves, after which we do a small tour of the building so everyone knows where they can go and what places are off-limits. Once everyone is comfortable with each other and the place they are, we go outside to start our activities.
There is a lot to see and explore around our campus, students may stumble on funny-looking grasshoppers or find many little frogs around our pond.
Once spring has come around, flowers will be blooming and the air around the campus will carry the warm and sweet smells of Summer. We usually set up a tarp or a tent to protect us from the sun, it gets pretty warm around here, luckily we can always dip our toes in the river to cool down!
When the weather permits, we make a campfire and enjoy roasting marshmallows, making hot dogs, and many other nice things.
It's always great to hang out around the campfire, as we have discovered that students will naturally start exchanging stories about their schools, adventures, or just daily things that interest them. When it gets really warm, we usually move indoors for afternoon activities and do some crafts/DIY in one of our subject rooms.
Once it's time to go home, most attending kids will have made new friends and want a little time to play outside on the big field. We usually grab one of the balls, frisbees, baseball bats, or bug nets to play with and enjoy until parents come to pick up their loved ones.
We're looking forward to sharing a fun day with you!
TENTATIVE ACTIVITY OVERVIEW
<Halloween Party>
October 28th
Activities include a Halloween party, crafting Halloween decorations, and trick or treat
<Autumn program>
November 11th
Activities include making smores, making Autumn decorations, chilly hikes, and crafts
<Christmas Party>
December 2th
Activities include a Christmas party, watching a Christmas movie, crafting decorations, and exchanging small gifts
※Activities are tentative and may be subject to change.
International School of Nagano Elementary and Junior High School Gojo Campus
〒399-7401 Nagano, Matsumoto, Shiga Gojo 6387-1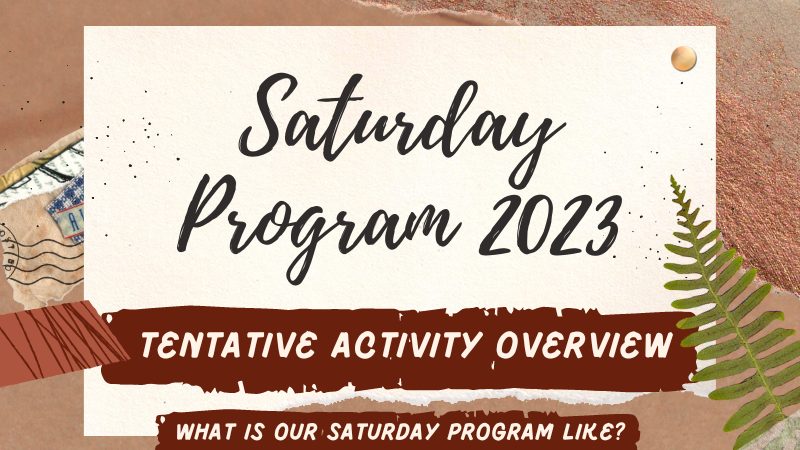 PDF HERE
(Click to open PDF file)
9:00 – 10:00 Welcome time, free play 集合、自由時間
10:00 – 12:00 Morning outdoor activity (hike, play in nature, DIY) 午前中の外でのアクティビティ
12:00 – 13:00 Lunch お昼休憩
13:00 – 15:00 Afternoon indoor activity (craft, indoor games)午後の室内でのアクティビティ
15:00 – 15:45 Free play & cleanup自由時間、片付け
15:45 – 16:00 Greetings & pick up 解散
Hi everyone,
My name is Jord Tomas Jongerius.
My hobbies are being outdoor, camping, playing games, playing with LEGO and snowboarding!
I can speak Dutch, English, Japanese and a little bit of French and German.
I'm looking forward to seeing you during the Saturday Program, let's have an awesome time together!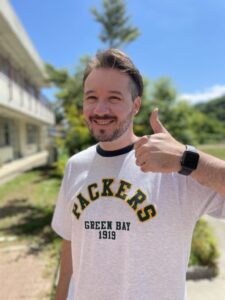 We accept students of ages 5 to 15. Students do not have to a member of ISN. Contents may be tailored to specific age groups (this will be specified in the activity overview). 
English proficiency is not required, but basic knowledge may help! Most students and staff attending are bilingual, in the case of emergencies, we will communicate in Japanese.
This program is open to students who wish to participate for the whole day. If requested, there is a possibility for students to leave earlier (depending on the scheduled activity, please contact us to discuss possibilities).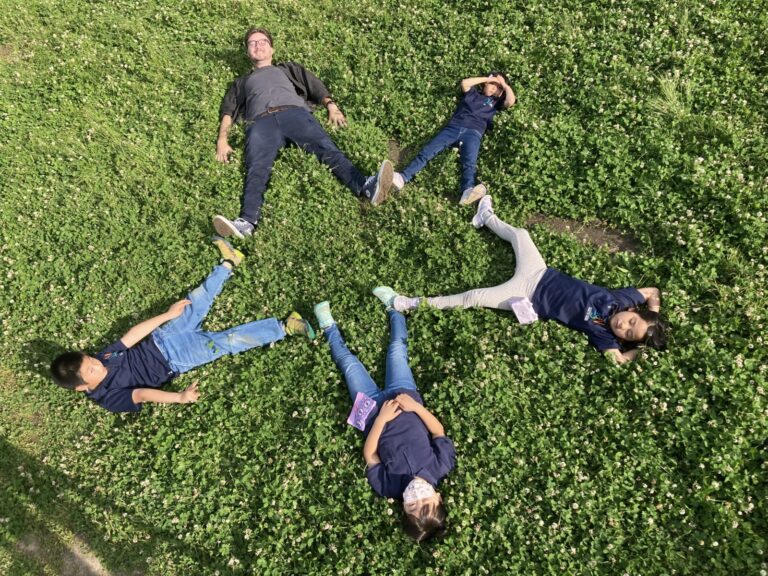 Saturday Program Overview
Who can join?
ISN Students (Preschool Senior Year - Junior High School Students)
Non-ISN Students (Preschool Senior Year - Junior High School)
No English proficiency required!
Dates
Saturdays from May - December
Maximum number of participants: 10 (If the number of participants exceeds the limit, we will contact you.)
Minimum number of participants: 4 (the program will be canceled if we do not reach the minimum number of participants)
Participants will be contacted the day before the event, if we have not reached the minimum number of participants/if the weather does not permit for the scheduled activities.
Dates
Reception time: 9:00 - 10:00
Pick-up time: 15:45 - 16:00
*Activities start at 10:00 a.m. Please make sure to arrive by 10:00 a.m.
*Please consult with us in advance if you would like to pick-up your child earlier time. We may not be able to accept your request depending on the activity.

Place
International School of Nagano
Gojo Campus
6387-1 Shiga Gojo, Matsumoto City, Nagano Prefecture, 3997401 Japan

Reception
Application Form
Drop/Pick-up time
You will be picked up and dropped off directly at our Gojo campus.
There is no bus service.
What to bring?
A change of clothes
Towel
Lunch box
Hat/cap
In Spring/Summer: Sunscreen *Children will be asked to apply sunscreen by themself
*Please note that the items to be brought may change depending on the activity. We will inform you of the details by e-mail.
Dress code
Wear comfortable clothes (please wear something you don't mind getting dirty as there will be a lot of outdoor activities)
Application deadline
The deadline for registration is every Thursday at 15:00.
We will contact you by Friday morning if we have not reached the minimum number participants.
Participation Fee
ISN students: 6,000 yen
Non-ISN students: 8,000 yen
No refunds will be made for cancellations after payment has been made.
*Please note that we do not accept credit for missed dates to be transferred to the next program.
Saturday Program Photo Album